On a fine recent May morning, a meticulously prepared weather balloon headed skyward from Garcelon Field.
But as the balloon lifted off, its payload of scientific equipment went unlifted, instead staying firm on terra firma.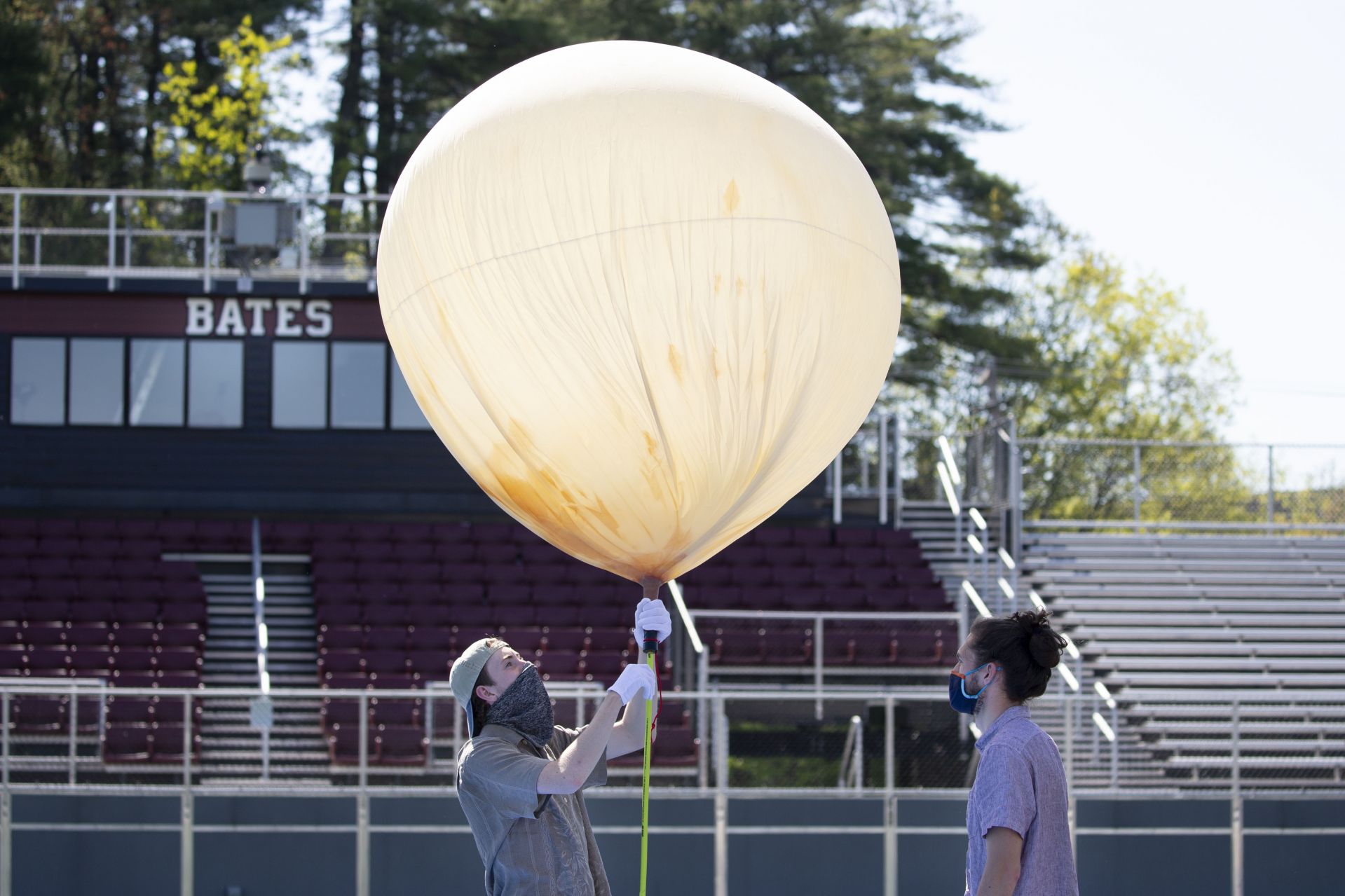 Whether it's a fiery SpaceX Starship crash in Texas, or a weather balloon taking off without its payload, the scene seems to have failure written all over it.
But this is the season of graduation speeches, with their tried and true themes of triumph over failure. So we know that to err is more than human. It's the required path to success.
For example, a saying by Benjamin Mays, Class of 1920, has been shared at many commencements talks about failure. Paraphrased, he said that failure is not a sin, but low aim is.
In 1988, then-President Hedley Reynolds, speaking at his final Bates Commencement, said that fear of failure is a more debilitating condition than any kind of physical fear: "It is blind, unbalanced fear."
A decade ago, Harvard scholar Evelyn Hammonds, now a Bates trustee, told Bates seniors at Commencement that the road to self-transformation is paved with failure. "You will fail — you should fail," she said.
In 2012, biology researcher Bonnie Bassler said that achievement means "jumping in and trying your best" despite fear of failure. "When I don't want to do something, I say, 'No, thank you.' When I consider not doing something because I'm scared that I could fail, I say, 'Yes.'"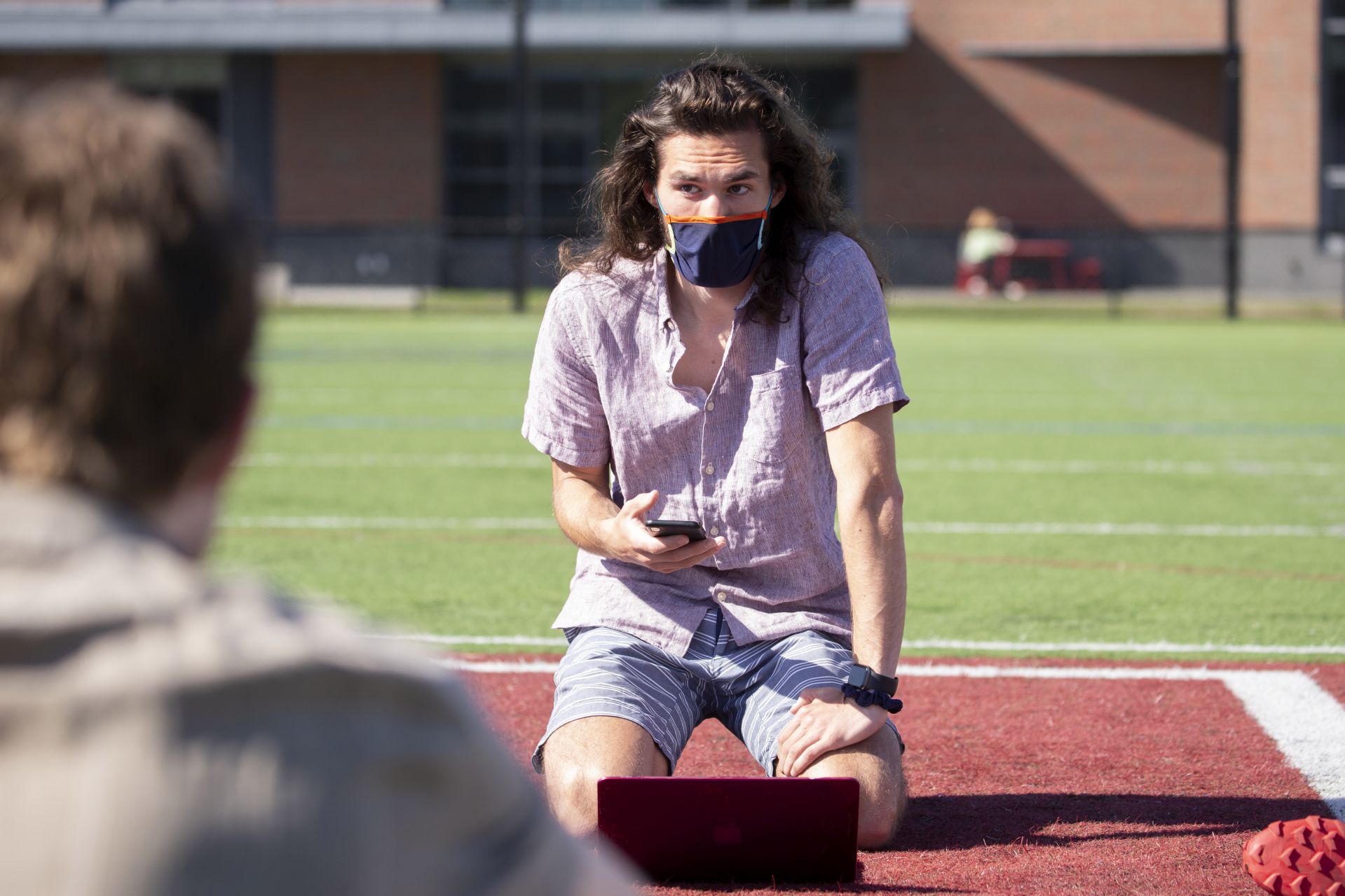 And at Commencement 2019, Senior Speaker Claire Naughton explored failure while sharing a lesser-known part of the Icarus myth: the warning not to fly too low. "If you never push yourself, you can never fail," she said. "But isn't it a worse failure to never know what you really could have done?"
Which brings us to last Saturday's balloon launch, and post-launch words from Christopher Barker '21, president of the student High Altitude Ballooning Club, to his club members and supporters.
Barker is a double major in physics and studio art whose ceramics are on display at the Bates College Museum of Art as part of the Senior Thesis Exhibition.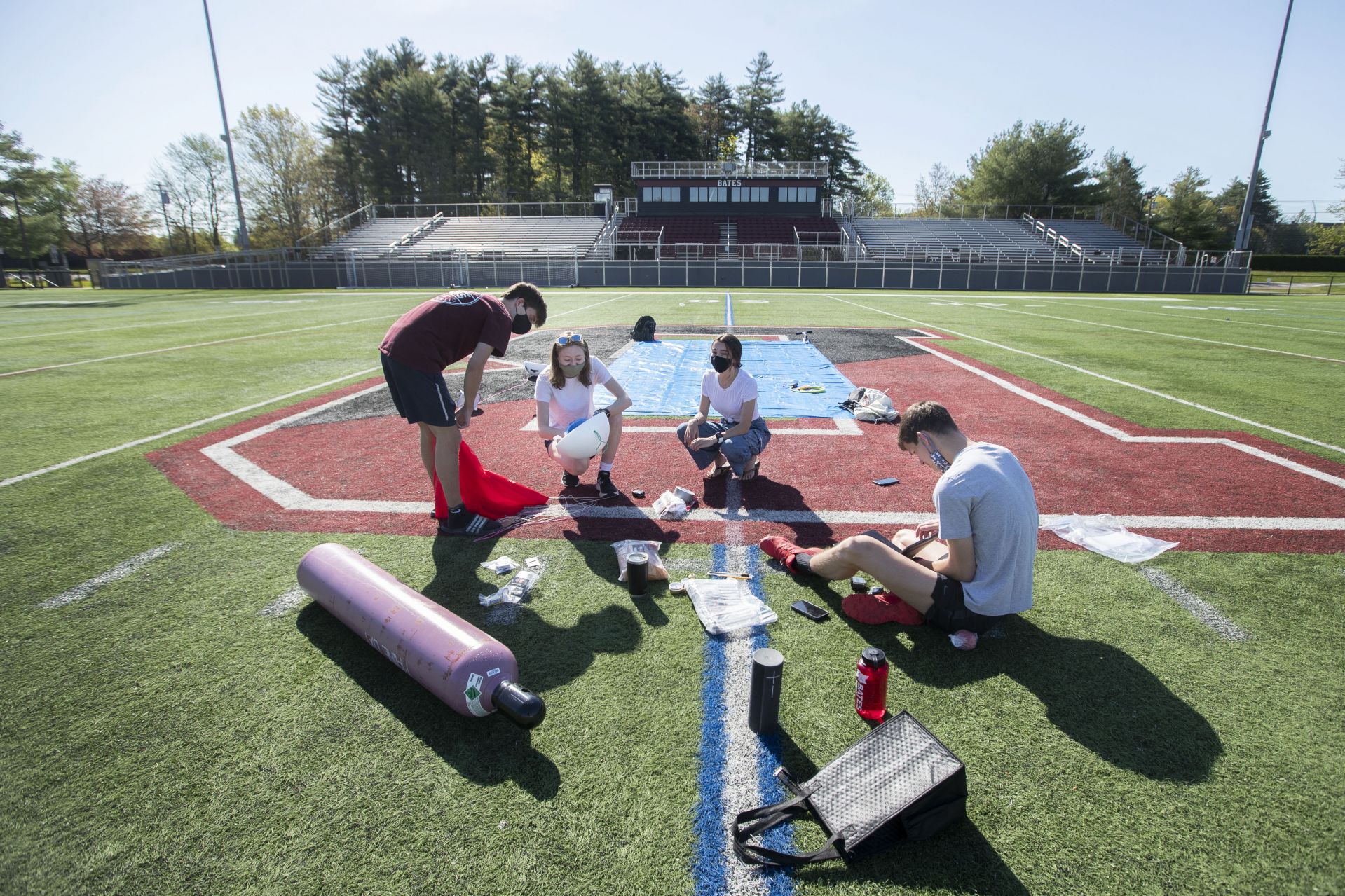 "Congratulations to every one of our launch coordinators and system engineers," he wrote in an email. "I am incredibly proud of the successes we had with our launch. We launched a friggin' balloon!"
He ticked off what went right. "We coordinated with the FAA a time and place to launch. We prepared a splendid payload fully equipped with cameras, sensors, GPS, and flight patch stickers. And we obtained 200 cubic feet of helium and set it up on a tarp on Garcelon on a beautiful day.
The contents of the splendid payload encapsulated the way student groups, whether the Gospelaires or the balloon club, sustain themselves: by passing along know-how.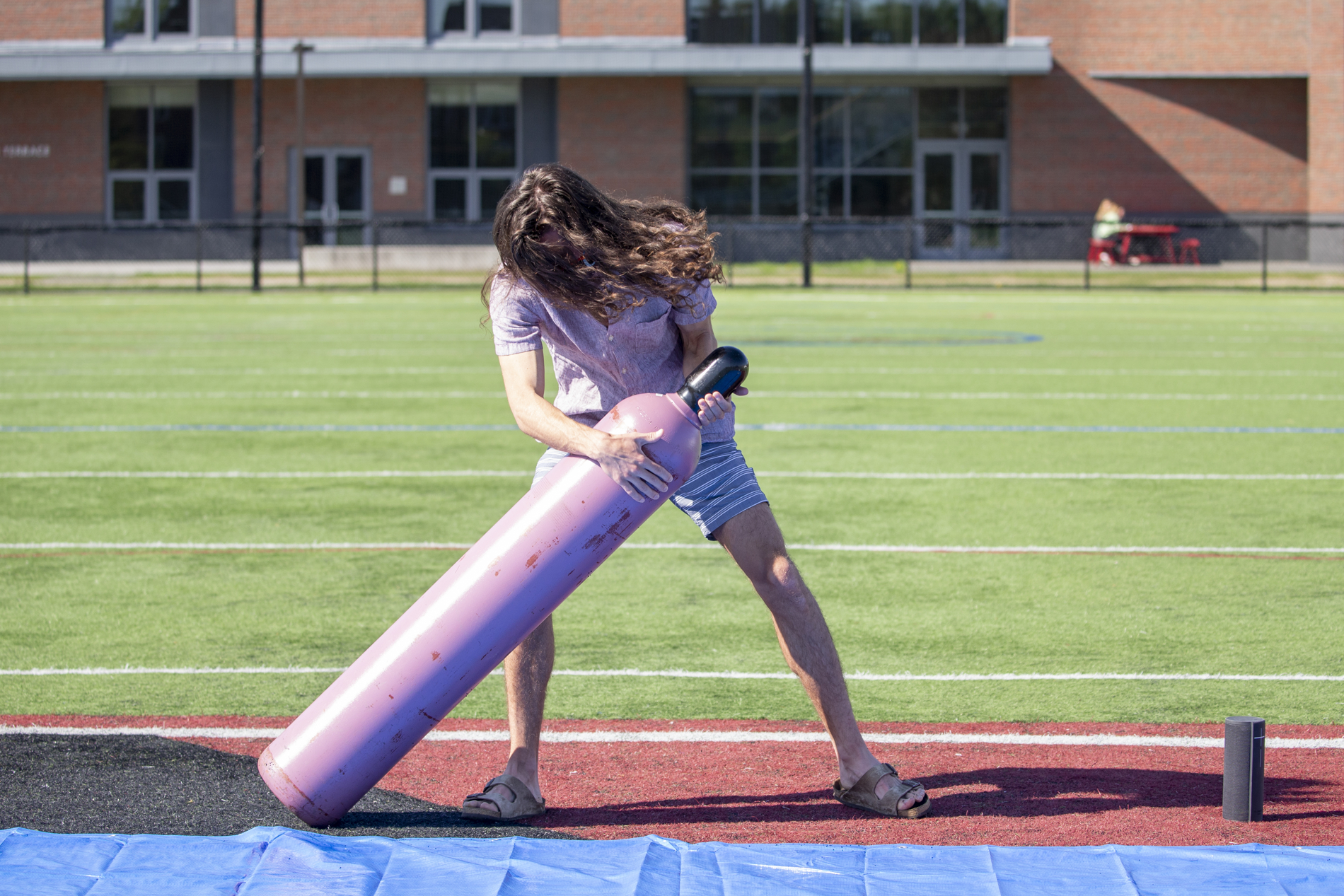 Due to the pandemic cutting short last year's on-campus experience as well as other factors, Barker is the only member of this year's club who has experienced a club balloon launch, back in November 2019, before going abroad.
So it helped that he could be in contact with club alumni like Morgan Baxter '20, now with BlackLynx, a scientific research firm in the tech field. "He helped out with questions," as did 2019–20 president Maddie Hallowell '20, and club founder Ian Wax '19.
"Morgan mailed us an additional mainboard with sensors to put in the payload alongside our own data-collection board and sensors. He wanted to test the board he has been working on and since he had been helping us out it was the perfect opportunity."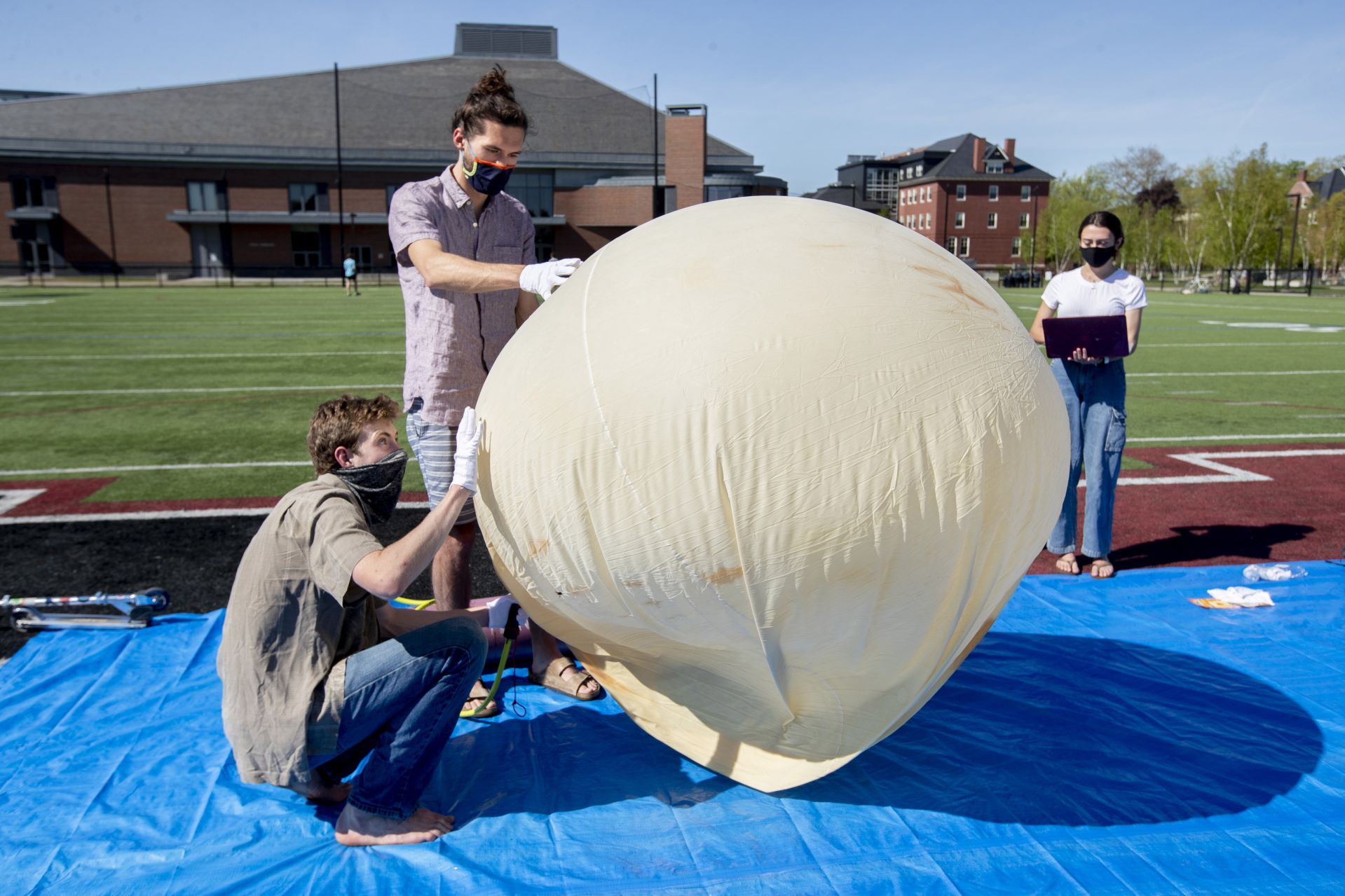 In the end, a "fickle knot" was the mission's undoing, he said. It's easy to focus on that, he said, but "remember that in the same day as the Bates launch, another launch on the other side of the globe had a bump of their own."
The bumps feel bad, but they're merely a reminder, he said, that "science is iterative, a process of building, failing, and rebuilding. We truly are innovators, creating something from nothing in the basement of Pettengill Hall," where the club does its work.
Barker takes a page from Elon Musk, who famously said that "failure is an option" after setting up SpaceX, his private rocketry firm. "If you are not failing, you are not innovating."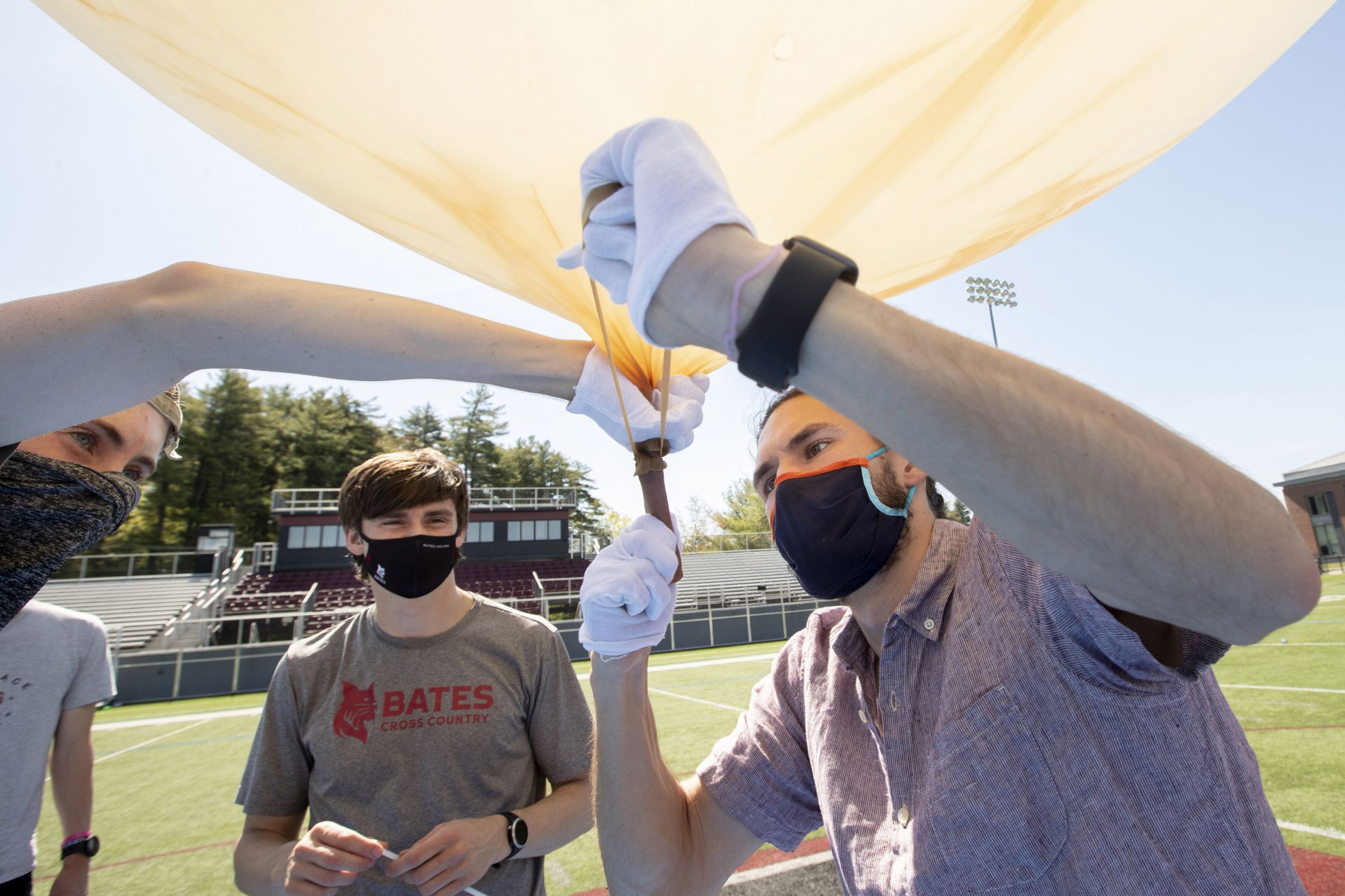 Before the launches, explains Barker, Musk "lays out a goal, usually about some part in the launch sequence. So then, they will do the full launch; the thing will eventually come down and crash land and explode. And everyone thinks it's a failure. But it's not, because he got the stats he needed for that iterative process of making a spaceship that works."
Musk's SpaceX Starship is intended to be the first fully reusable super heavy-lift launch vehicle. After the first of four failed test flights of a Starship prototype, on Dec. 8, 2020, Musk said the mission nevertheless provided "all the data we needed." And on May 5, the Starship aced its test flight and landing.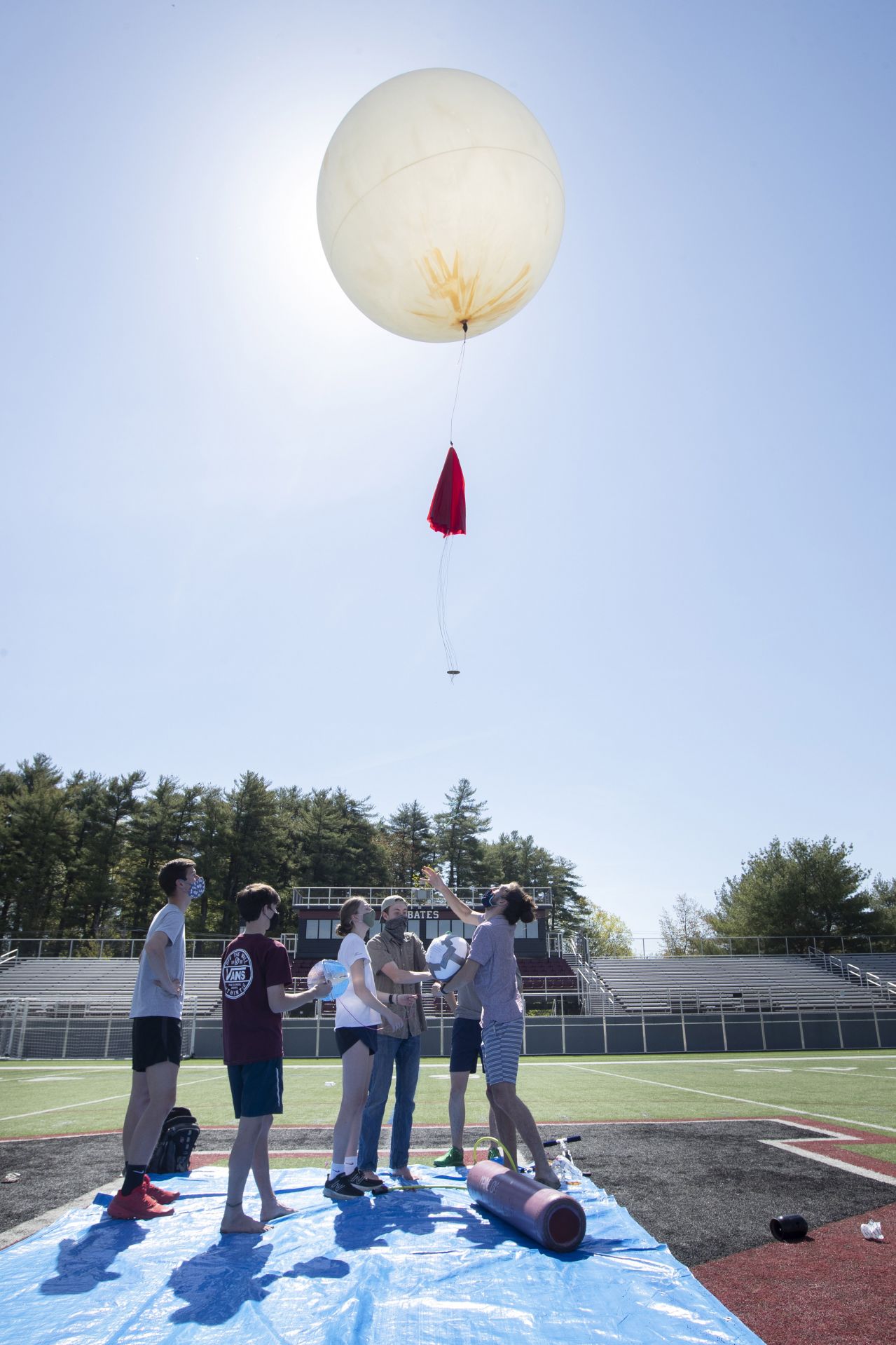 As Barker says about the Bates club's launches, "It's especially fun when things don't go as planned. Every launch we learn something new."
The High Altitude Ballooning Club's misstep on May 15 was merely fuel for the next mission, the carrying forward of new knowledge, to build something better.
So much of science is "passing down knowledge along with generating new knowledge," says Barker.
"I had a blast learning from past club leaders, and it's been a joy to teach what I've learned to new club members and work through new problems together."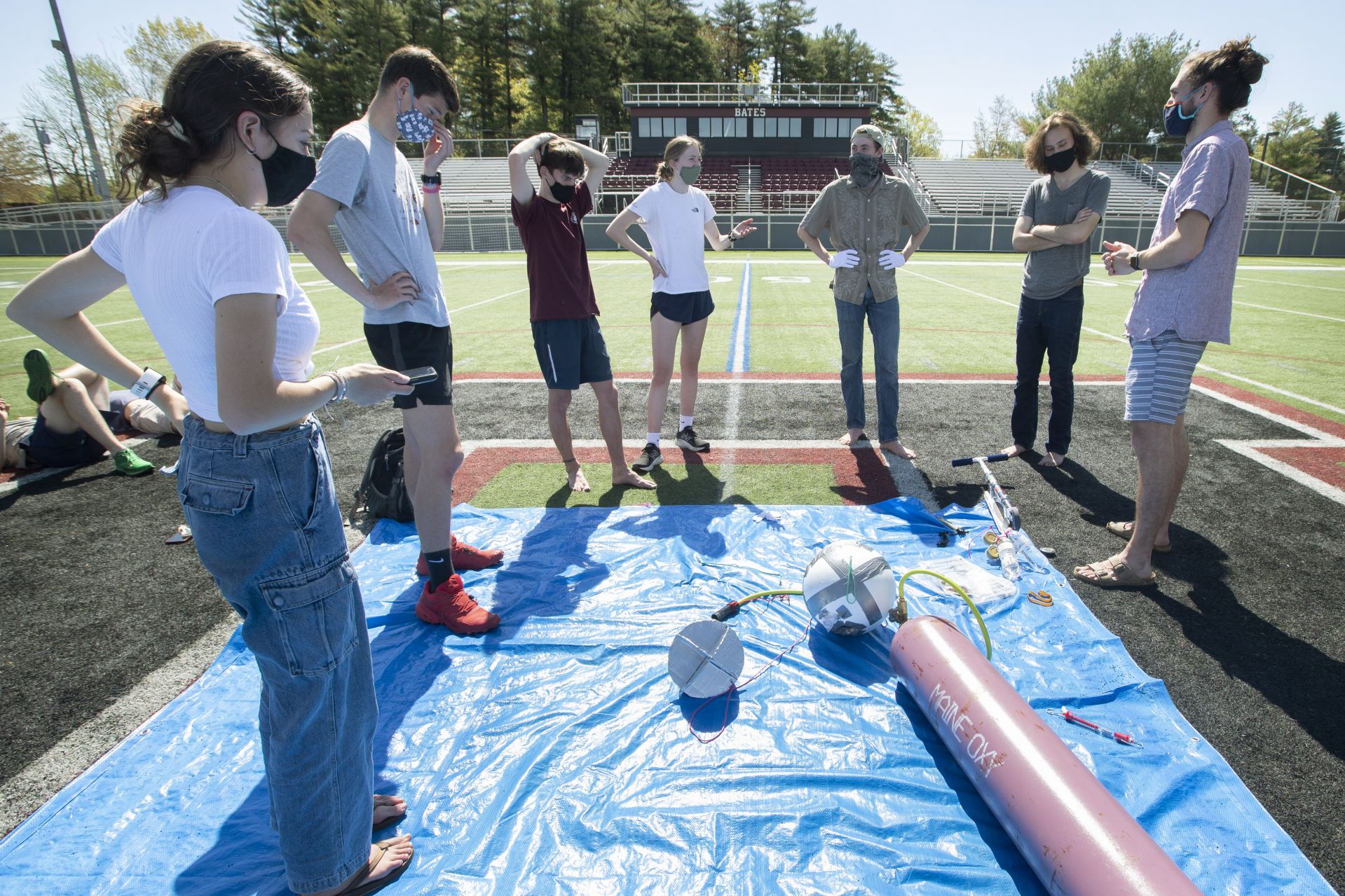 View Comments