Benjamin Thorne was a Lewiston farmer and Freewill Baptist preacher in the early 1800s whose surname provides half the name of the popular and well-known Thorncrag Nature Sanctuary, a 450-acre wildlife preserve about 1.3 miles from campus managed by the Stanton Bird Club.
'Saintly Mother'
Thorne was born in March 1779 (exact date unknown) and died Dec. 4, 1864, at age 85.
Thorne's mother, Eliza, is credited with helping to organize a branch of Freewill Baptists in Lewiston. "Several times [Eliza] walked from Lewiston to Westport, a distance of 30 miles, to attend Quarterly and Yearly Meetings," according to The Centennial Record of Freewill Baptists: 1780–1880.
Benjamin was inspired by his "saintly mother," according to Memoirs of Eminent Preachers in the Free Will Baptist Denomination. As a teenager, he began making similar journeys "through an almost unbroken wilderness" to attend Freewill Baptist meetings.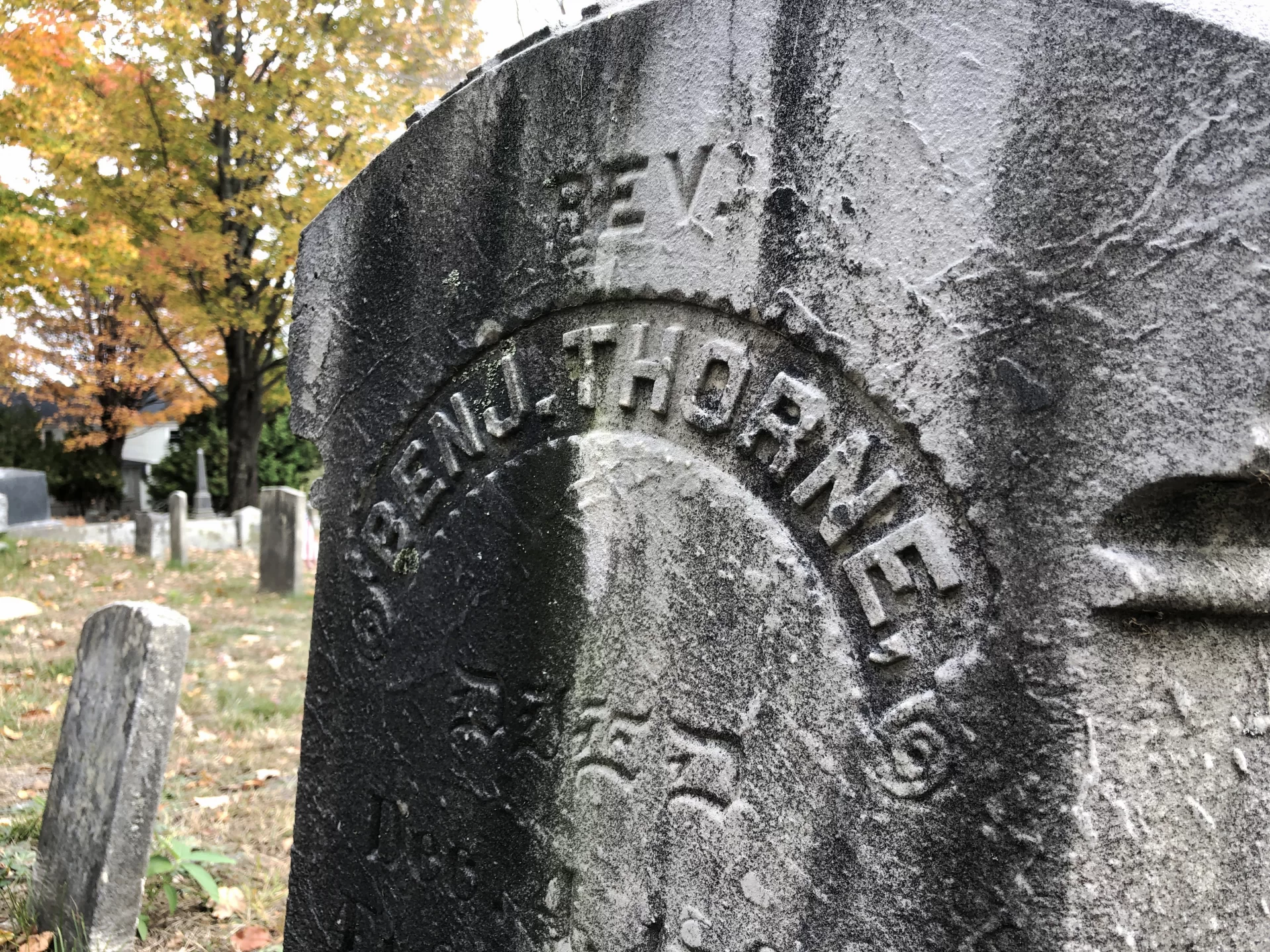 Deep Thinker
Despite only a few months of formal schooling, Thorne on his own acquired "a commendable knowledge of the Latin and Greek languages, knew something of Hebrew, and mastered the French after he had passed his 80th birthday," according to Memoirs of Eminent Preachers.
"While others were asleep or too stupid for thought, his mind labored with an unwearied and most patient devotion."
Thorny Question
While various Freewill Baptist histories spell his last name as "Thorn," the gravestones for Benjamin and his wife, Alice, in Herrick Cemetery spell the name "Thorne."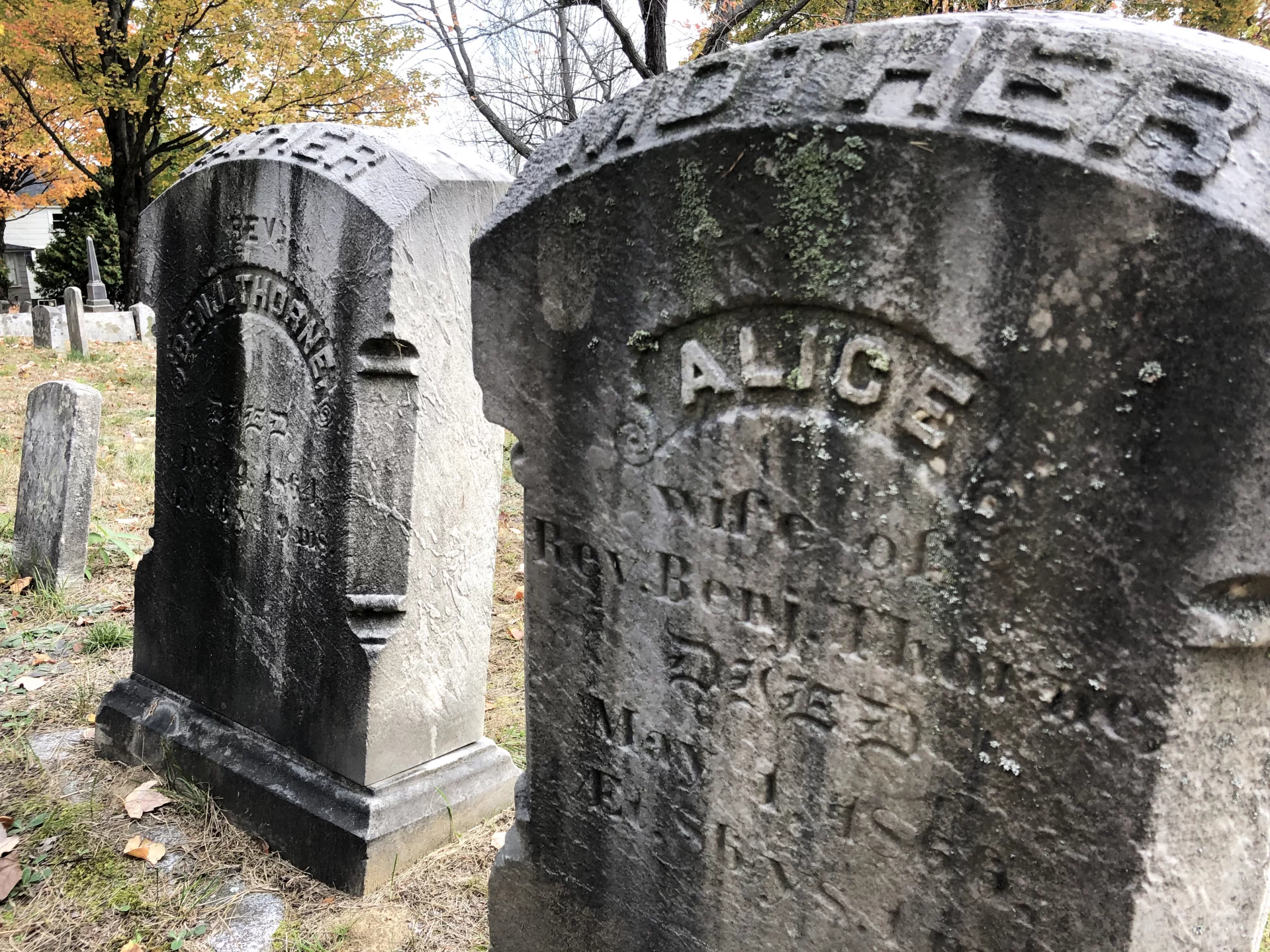 'Retired and Unknown'
Thorne was one of the "best and most talented ministers of his time," according to Memoirs of Eminent Preachers. Still, he was humble about it, "his position…somewhat retired and unknown. "
Indeed, Thorne's preaching power was well hidden, only displayed on "special occasion[s]." One such occasion was a five-day religious debate with a Universalist minister that ended when his opponent "begged leave to withdraw."
When Thorne died at age 85, he was Lewiston's oldest citizen. In his 80s, "he appeared more like a man of 65," so great was "his vigor of mind and body."
From Bates' Beginning
Thorne "hailed the birth and location of the Maine State Seminary as a harbinger of good." On June 26, 1856, he delivered the prayer of invocation at the laying of the cornerstone of Hathorn Hall. (Another "Thorn"?)
Thirty-three years earlier, says Professor Emeritus Doug Hodgkin, whose family history dates to Lewiston's earliest years, Thorne spoke at the 1823 dedication of the first bridge between Lewiston and what is now Auburn, the latter not incorporated until 1842.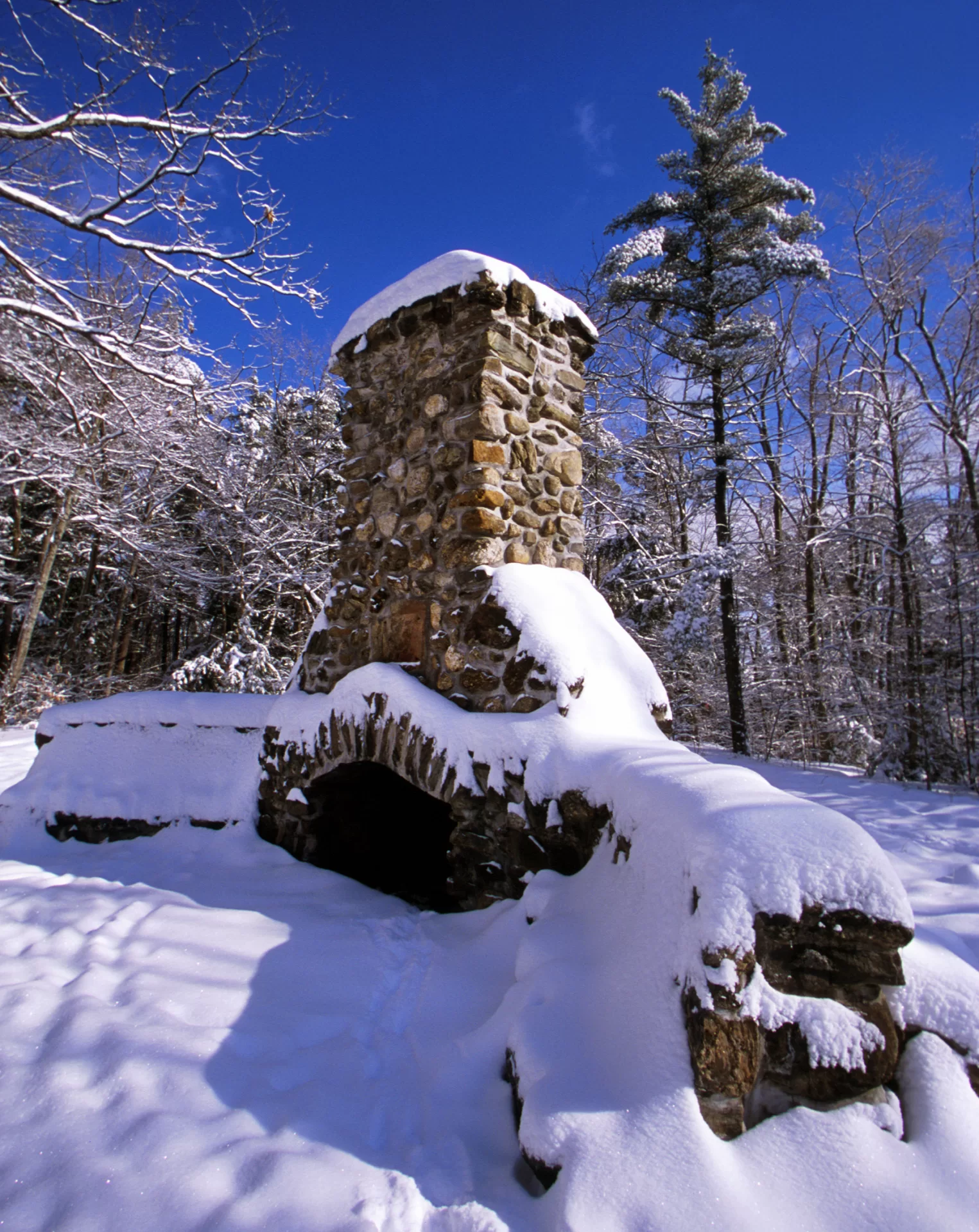 Patriot
Born during the Revolutionary War, Thorne "imbibed its patriotism" — his five grandsons all fought in the Civil War "sustained by the deepest sympathies and prayers of their aged veteran sire."
One and Only (Almost)
As far as we can tell, the only other instance of "Thorncrag" used as a place name is Thorncrag Lane in Midlothian, Va.
Thorn + Crag
In the 1900s, some of the Thorne farmland was bought by Alfred Anthony, a Bates professor and trustee who wrote the college history Bates College and Its Background.
Anthony dubbed his new spread "Thorncrag," with "crag" describing the granite ledges and outcroppings near the property's 500-foot hill. He gave his land to the Stanton Bird Club when he retired to New York City around 1918.
Today, Thorncrag Nature Sanctuary offers both recreation and research opportunities for the Bates community.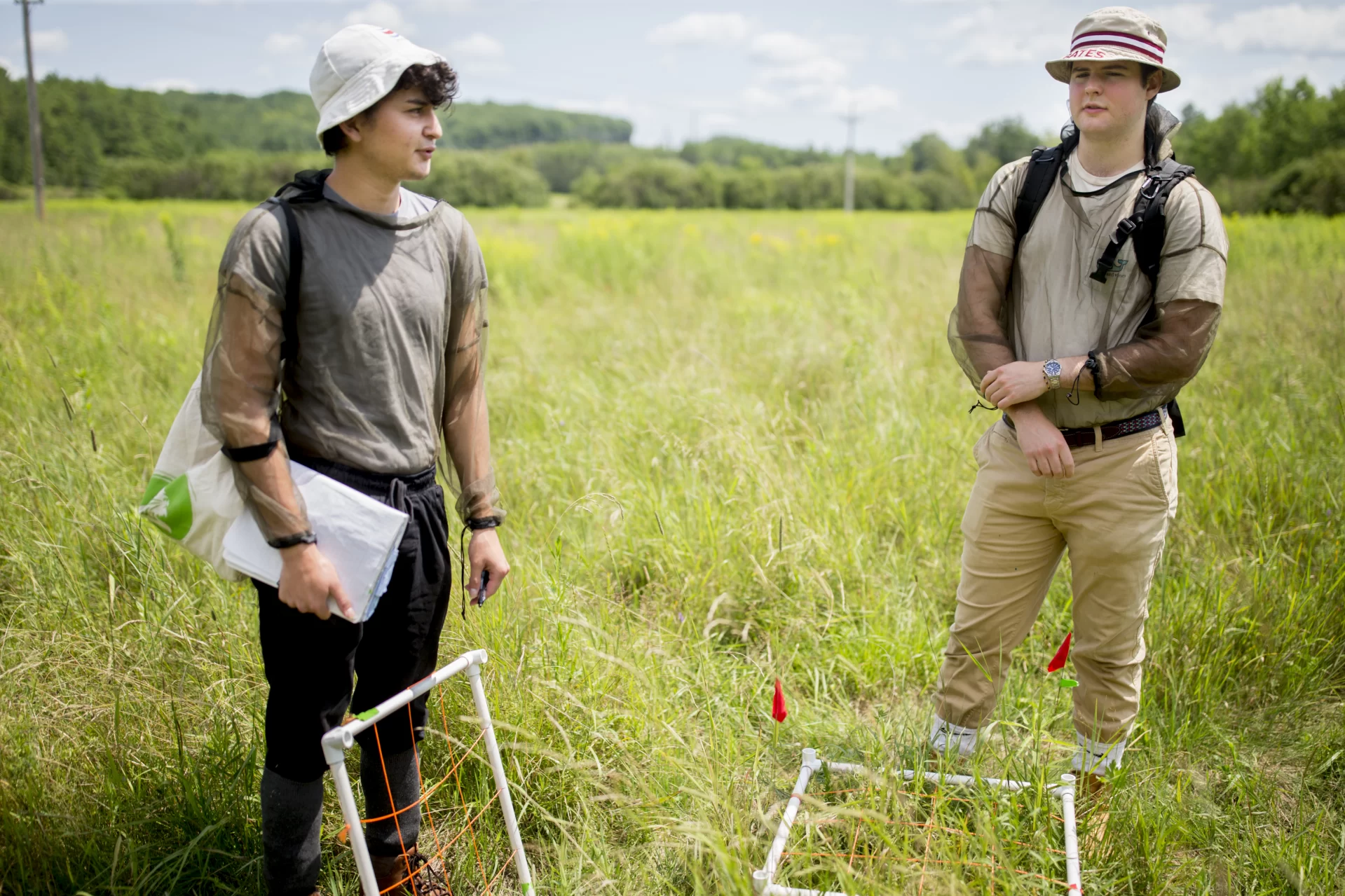 View Comments