Early last fall, Maya Benziger '22 and her fellow Merimanders were talking about plans to return to the stage after a long pandemic absence. What started as a simple discussion about songs and setlists became an existential moment.
"We asked, 'Okay, well, what is our setlist?" And then, "How did we used to do this? What were our traditions?'"
Like college a cappella groups around the country, the Merimanders hadn't performed publicly since March 2020. Since then, two classes had graduated, stripping the ensemble of its institutional memory.
"I realized that I was one of the few people in the group who actually knew — and I realized I didn't want that to end with me," said Benziger.
At that moment, recalls Benziger, "it wasn't going to suffice for me to just be another singer in the choir. It was important to step up and become one of the leaders."
Like many of her classmates, Benziger — now co-president of the Merimanders — has experienced key moments in her Bates experience, where her growing knowledge and self-awareness put her on a springboard, from which she jumped into action and leadership.
Taking on a leadership role was not something she would have predicted at the beginning of her college career. "I don't think 'timid' is the right word," said Benziger, "but I think I was somebody who was sort of hesitant to go the full nine yards."
"What if I fail?" she would ask herself. "What if it's too much work? What if I can't do it?"
She came face-to-face with that hesitation when she started working at a Lewiston nonprofit, the Center for Wisdom's Women. Benziger had reached out to Marty Deschaines '75 of the Harward Center for Community Partnerships, looking for student employment.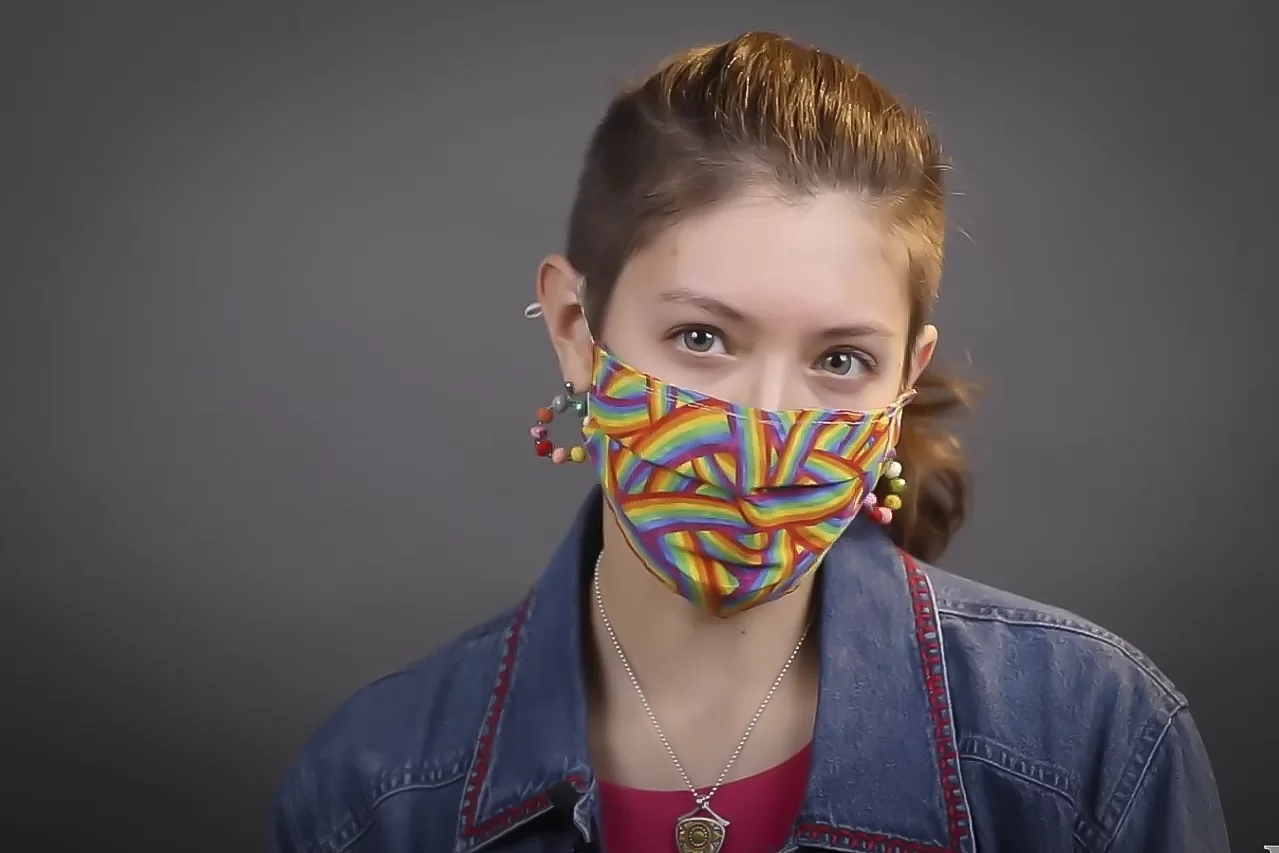 Deschaines, the Harward center's assistant director of community volunteerism and student leadership development, suggested Wisdom's Women, and the next day, Benziger walked over to the center — and was overwhelmed.
"There were just a lot of people," said Benziger. "You walk in and there's 20, 30 women, and everyone's having conversations. Back before the pandemic, there'd be people in the kitchen cooking, other people would be doing an art class, or chatting over coffee."
The hubbub of the center intimidated Benziger at first but she decided to keep showing up. "It just became like almost a home away from home. There's always people talking, there's always things happening."
"The things that I did, the people that I talked to, the stuff that I helped out with, it mattered to that person in the moment."
Soon, she was engaging with women at the center and finding her stride, committing wholeheartedly to the undertaking. She recalls spending a week helping a woman create a resume and practice for job interviews. The woman spoke a little English, and Portuguese, which was "close-ish" to Benziger's experience with Spanish.
"I do a lot of things at Bates and they're very important in a big-picture, theoretical sense," says Benziger, a triple major in music, history, and politics.
"But going to the center was getting to be important to somebody's life in maybe a very micro sense, but also a very real sense, because the things that I did, the people that I talked to, the stuff that I helped out with, it mattered to that person in that moment."
View Comments