Bates College has been named a Top Producer of Fulbright Student awards for the 11th straight year.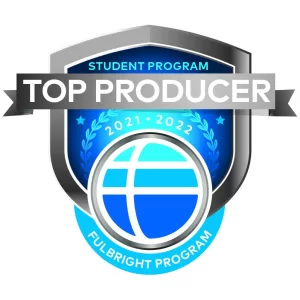 The announcement of this year's Top Producers of Fulbrights, the U.S. government's flagship international educational exchange program, was made Feb. 28 by the U.S. Department of State's Bureau of Educational and Cultural Affairs and published in the Chronicle of Higher Education.
This year's Top Producer honor recognizes Fulbright offers extended to eight graduating Bates seniors and young alumni in spring 2021 to support a year of English-language teaching or research abroad during 2021–22.
This year's Fulbright cohort began their application process in fall 2020. "It was an intense process, given the global uncertainty applicants were encountering" due to COVID-19 pandemic, said Robert Strong, director of national fellowships. "Bates students and alumni showed tremendous grace, creativity, and persistence as they navigated the shifting Fulbright terrain country by country.
"Some applicants had their country programs canceled outright, but they remained unthwarted, returning to apply again this year. This applicant pool, and the determination they showed in the face of a world gone sideways, are deeply inspiring."
Supported by a Fulbright Study/Research Award, Bence Szechenyi '20 is now in Budapest, Hungary, where he is conducting research on a famous 19th-century Hungarian statesman, reformer, and political writer — and a relative of his, István Széchenyi.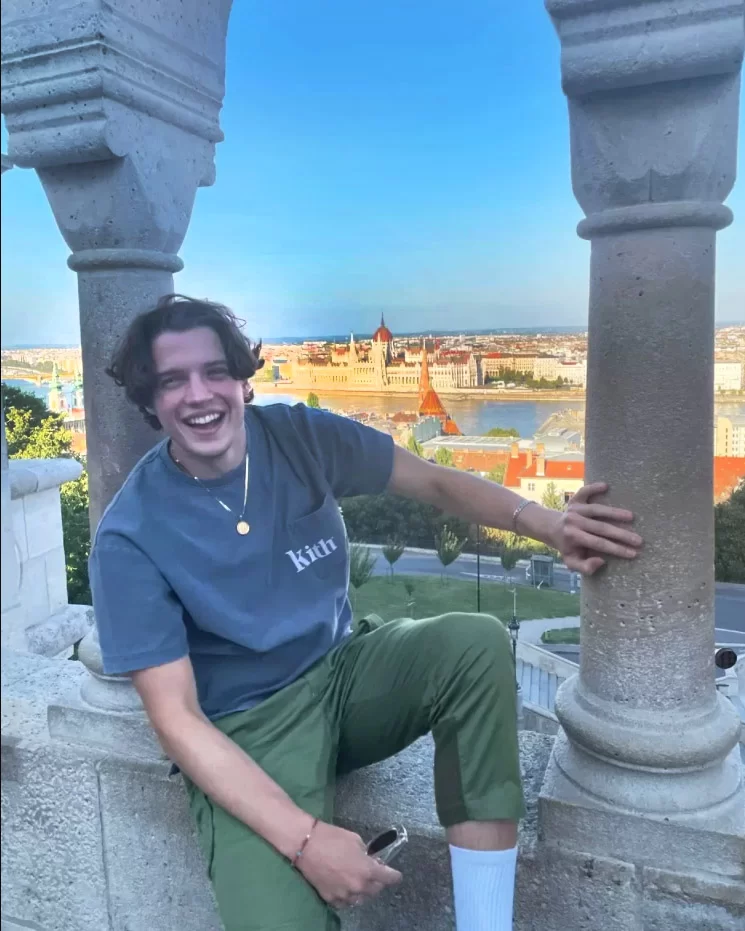 Széchenyi is a national icon in Hungary, so there's a lot of material about him, says Szechenyi, but it tends not to be fully faceted.
"He is a sort of mythicized figure of greatness, used as inspiration and as a representative of Hungarian genius, which often sidelines many of the aspects of his life that are outside of this image," says Szechenyi, who majored in English at Bates.
In his later years, Széchenyi struggled with depression and sought treatment at an asylum, but eventually committed suicide.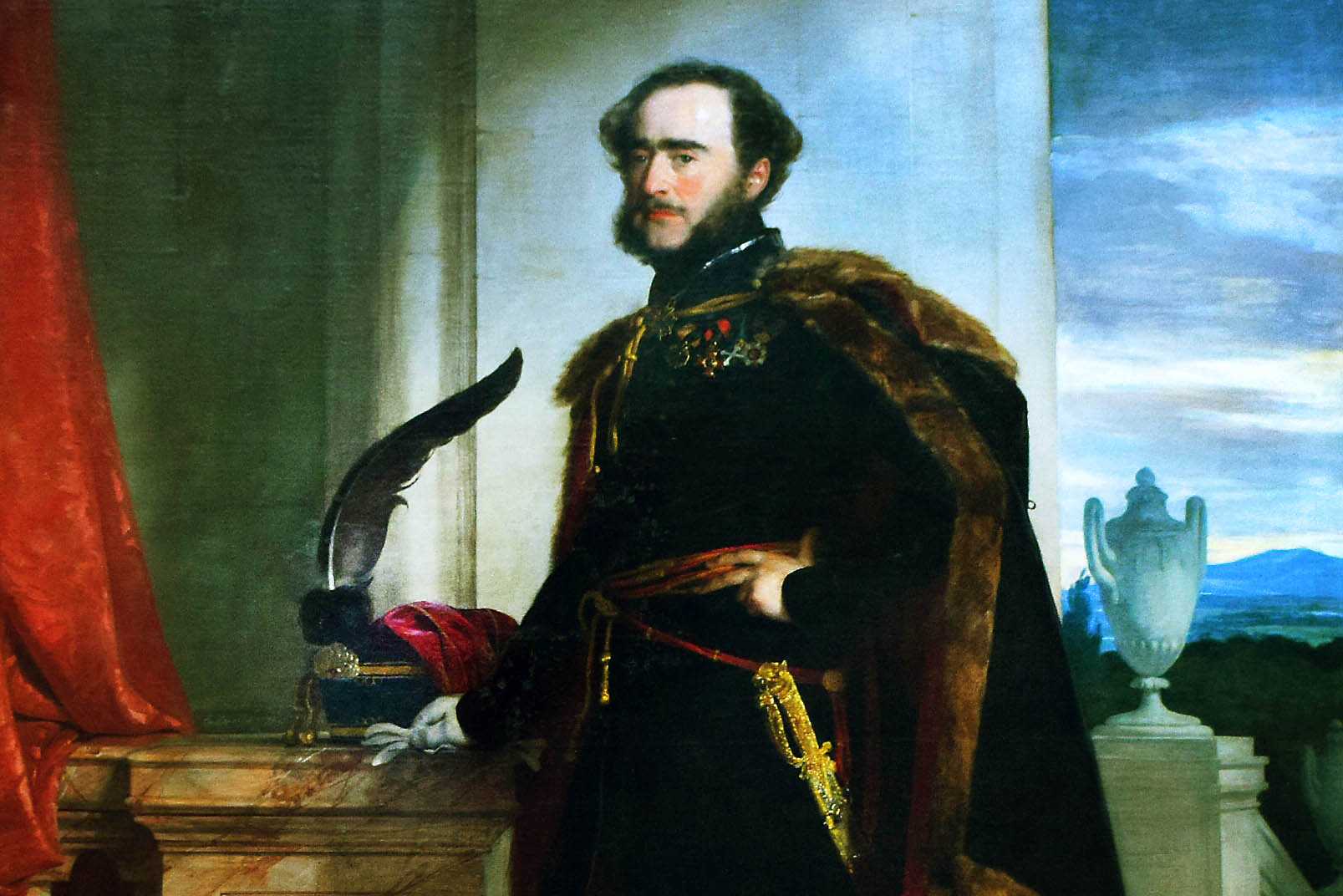 "Since he is my ancestor and was one of my heroes when I was growing up, it has been personally significant to gain a complete understanding of who he was," says Szechenyi.
Because Szechenyi already had a connection to the culture, transitioning into living in Hungary was easier.
"Budapest is extremely international and there is a thriving community of students from all over the world," he says. And it helps that Szechenyi plays the most international of sports, soccer. "I play for a club here. It's helped me form a community and practice my Hungarian."
On the teaching side, Julia Maluf '21 is in Spain with an English Teaching Assistant Award. 
As a Bates student, Maluf volunteered in Lewiston public schools, helping fourth-graders with math, working with ELL students at Lewiston High School, and mentoring middle-school girls at the Hillview after-school program.
For her senior thesis in her self-designed major, Maluf, an aspiring teacher, researched best practices for teaching English language learners.
As a classroom teacher now, that research is helping her meet students at whatever level of English proficiency they have.
"Tutoring students one-on-one really allows me to see their growth in English. Last week my student was very excited to tell me that he did well on his English test about the months of the year and the seasons and I was happy to celebrate with him," she says.
For Maluf, teaching in Spain during a pandemic has challenges, and rewards. Although her travel and cultural immersion opportunities are fewer, she is finding real connection and meaning in her work and social life, both with fellow U.S. Fulbrighters, and current Spanish college students.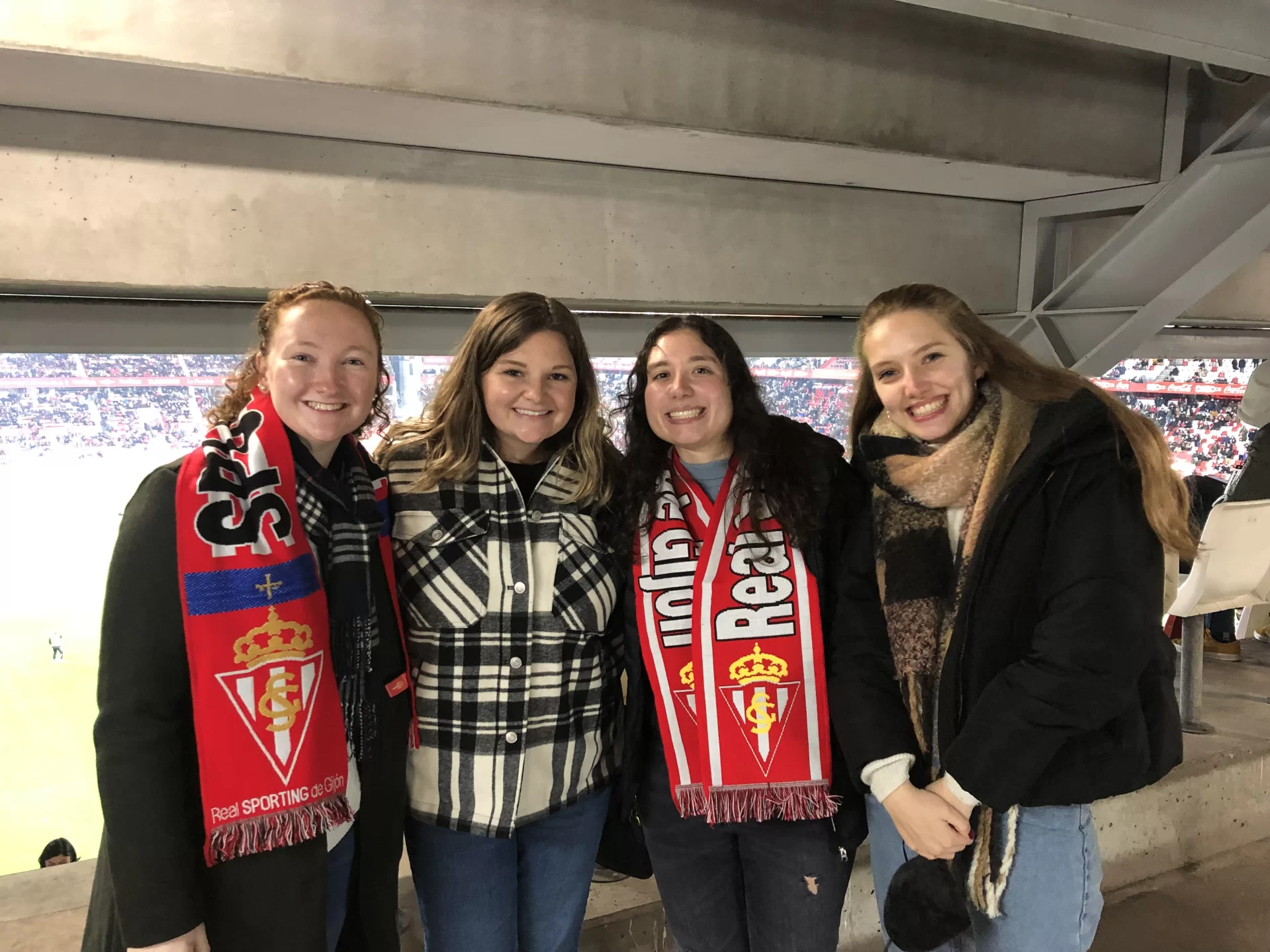 "I am very fortunate that our cohort here in Asturias is very small and we all live relatively close to each other," says Maluf. "It is very easy to spend time with my friends and go out to eat Spanish food, drink sidra — Spanish cider, but very different from a Downeast! — and explore our region."
For future Fulbrighters, Szechenyi and Maluf have the same advice: be genuine in your application, and make sure to add that personal touch.
"I guess the Fulbright commission can sense the authenticity of your interest in your application, so apply to do something you are passionate about in a place that matters to, or fascinates, you," says Szechenyi. "That genuine interest and passion will come across in your application and give you an advantage, I believe."