A $5 million scholarship gift to Bates College will expand access for talented international students who come to Bates from the highly respected secondary schools of the United World Colleges movement.
The gift, from Jonathan Blair Frank '89 and Tena Fishman Frank '89, will provide need-based financial aid for UWC students at Bates under the Davis United World College Scholars Program.
The world's largest international undergraduate scholarship initiative, the Davis UWC Scholars Program is dedicated to bringing together "promising students from diverse cultures and supporting their undergraduate educations at selected American colleges and universities…to create greater international understanding among the world's future decision makers."
Bates is among 99 U.S. colleges and universities that have partnered with the Davis UWC Scholars Program, which helps provide college access to 3,800 students from 165 nations.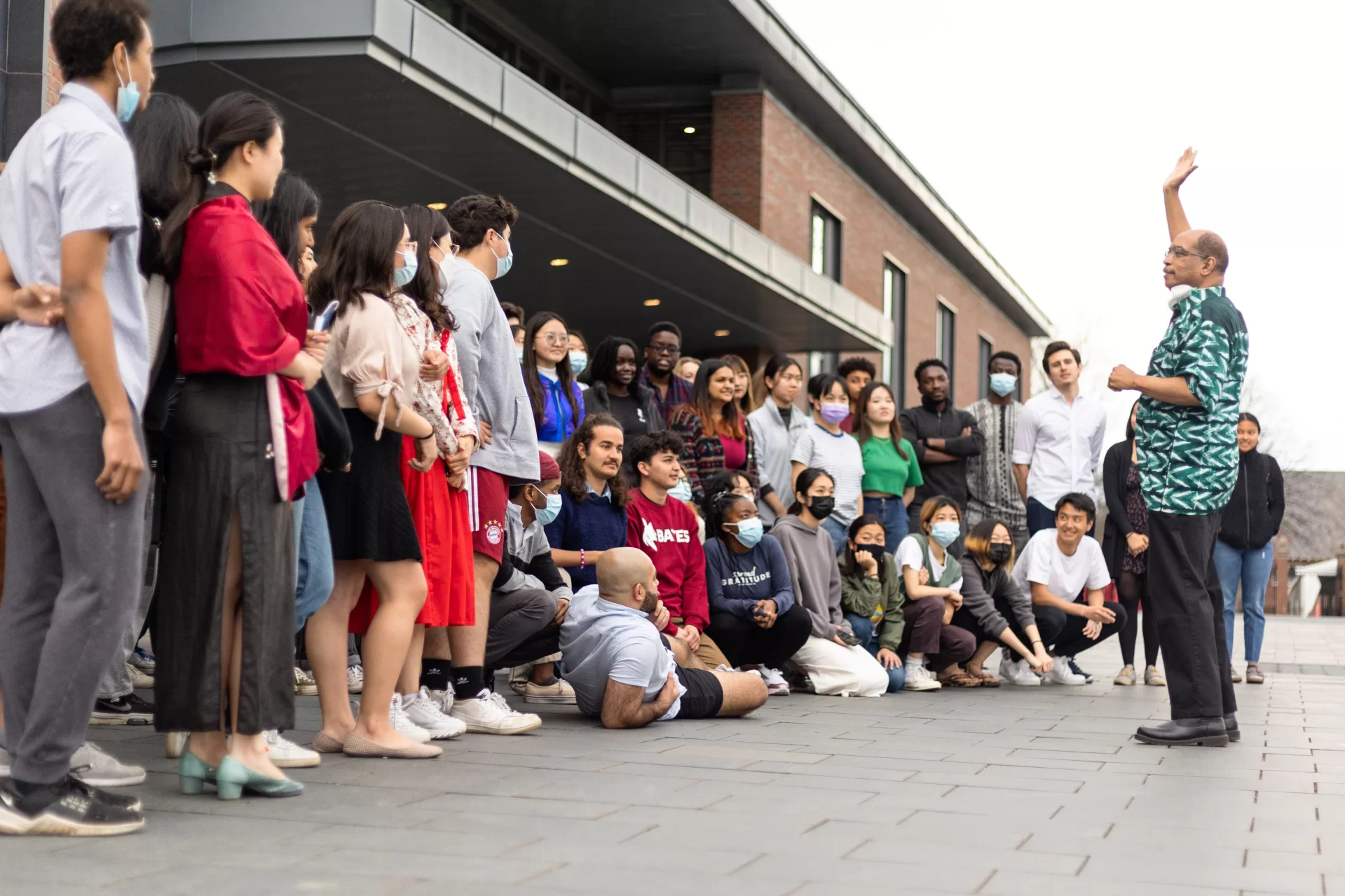 "Blair and Tena's gift to Bates, creating the Jonathan Blair '89 and Tena Fishman Frank '89 Global Scholarship Awards, is incredibly generous and powerfully significant," said Sarah Pearson '75, vice president for college advancement at Bates. "They have paired their philanthropy with an effective and time-tested way to expand access to a Bates education for talented and diverse international students. Through their support, a Bates education will be possible for a greater number of students from around the world, strengthening the educational experience of all Bates students."
"Spending time with these talented students from around the world, Tena and I are always left in awe," said Blair Frank. "Their personal stories are incredibly diverse, but all speak to their extraordinary eagerness and tenacity to learn. Access to financial aid for the non-U.S. applicants is challenging in higher education, and the number of highly capable students whose needs go unmet every year is large. It is an honor for us to provide Bates with additional support for this program, and we are delighted to see Bates further its already impressive commitment to creating an economically diversified global student body."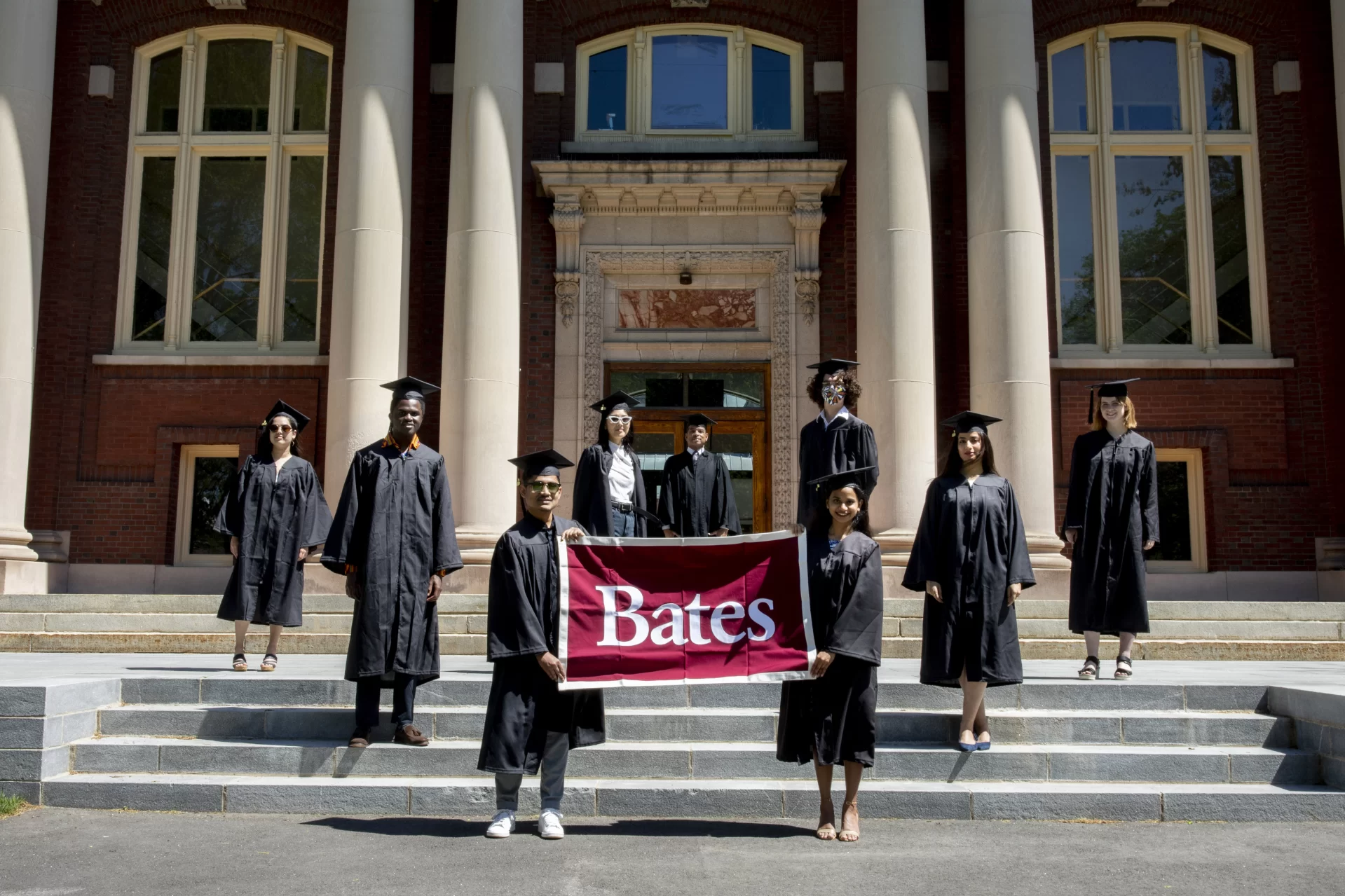 In 2021–22, Bates enrolled 30 UWC Davis Scholars from 24 countries. UWC Davis Scholars who are eligible for need-based financial aid receive a portion of their aid from the Davis program and the balance from Bates College sources, including endowed scholarship funds, now to include the Frank Global Scholarship Awards.
"Bates has a proud history of intentionally and thoughtfully reaching out to the world to welcome and support, through financial aid, deserving international students," said Vice President for Enrollment and Dean of Admission and Financial Aid Leigh Weisenburger. "Having additional financial aid resources to enroll additional UWC Scholars through the Frank Global Scholarship Awards gives Bates Admission and Student Financial Services the power to build upon that strength.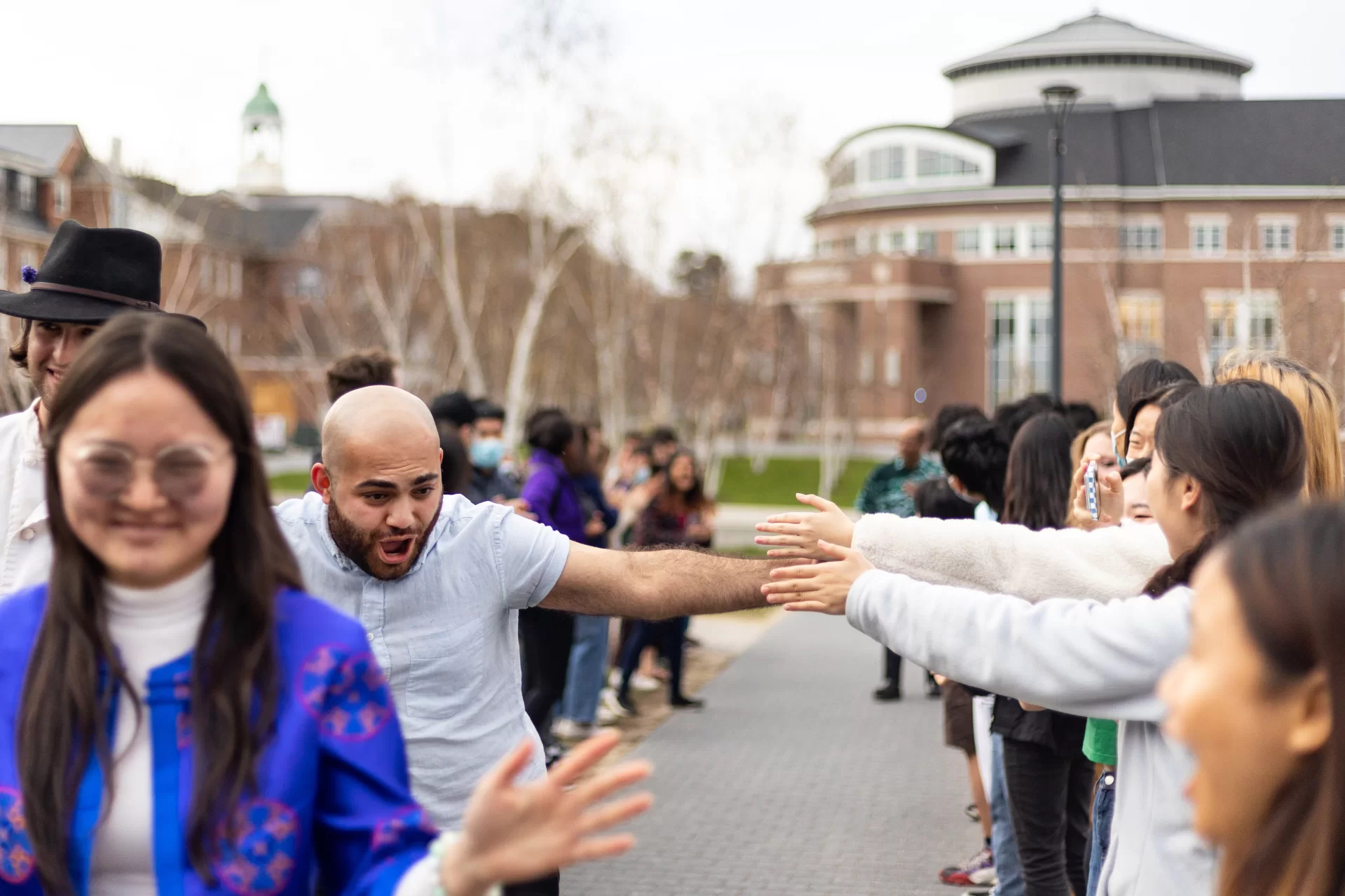 "Each year, UWC Scholars at Bates make contributions to our community that belie their relatively small numbers. They are engaged, intellectually curious, and deeply committed to the principles of cross-cultural understanding, making them highly successful Bates students."
Twenty UWC schools currently operate on four continents. The UWC model was developed in the early 1960s by Kurt Hahn, a German educator, in response to the growing divide between the world's peoples caused by World War II and the Cold War. The model is distinguished by challenging academics; a broad diversity of students from places and backgrounds that reflect the wide range of tensions among and between people; and a mission to make education a force for worldwide peace and sustainability.
.
View Comments