Building on existing strengths — unprecedented student interest, strong institutional commitment, and deep faculty expertise — Bates College announces a faculty cohort-hire initiative focusing on climate and the environment.
The five tenure-track positions, to be filled over the coming two years, are in the following academic areas and departments or programs:
Geodynamics, an appointment in the Department of Earth and Climate Sciences
Climate modeling, a joint appointment in the Department of Earth and Climate Sciences and the Department of Physics and Astronomy
Environmental chemistry, a joint appointment in the Department of Chemistry and Biochemistry and the Program in Environmental Studies
Statistics and analysis of environmental data, an appointment in the Department of Mathematics
Environmental scientist, an appointment in the interdisciplinary Program in Environmental Studies
The thematic approach to the Climate and Environment Cohort Initiative, the first cohort-based approach undertaken at Bates, was developed by the faculty Academic Affairs Council, which made a call for proposals to the faculty a year ago.
"Bates is taking advantage of this unique moment — five faculty lines open through retirements — in a creative, interesting, and forward-looking way," says Vice President for Academic Affairs and Dean of the Faculty Malcolm Hill.
"In two years, we will have five new faculty members at the cutting edge of their fields, and be able to tap into a mentoring network of faculty with similar interests. It's kind of a 'if you build it, they will come' scenario."
The initiative recognizes unprecedented interest among students as well as firm institutional support and existing strength among faculty currently engaged in climate and environment issues across a range of departments and programs.
Students coming to Bates "are deeply interested in issues around climate and the environment," says Hill. And they are deeply involved as leaders in the college's sustainability efforts. Data reflects what a priority climate issues are: According to a Princeton Review survey, 78 percent of incoming college students consider an institution's level of commitment to sustainability as a factor in making their college decisions.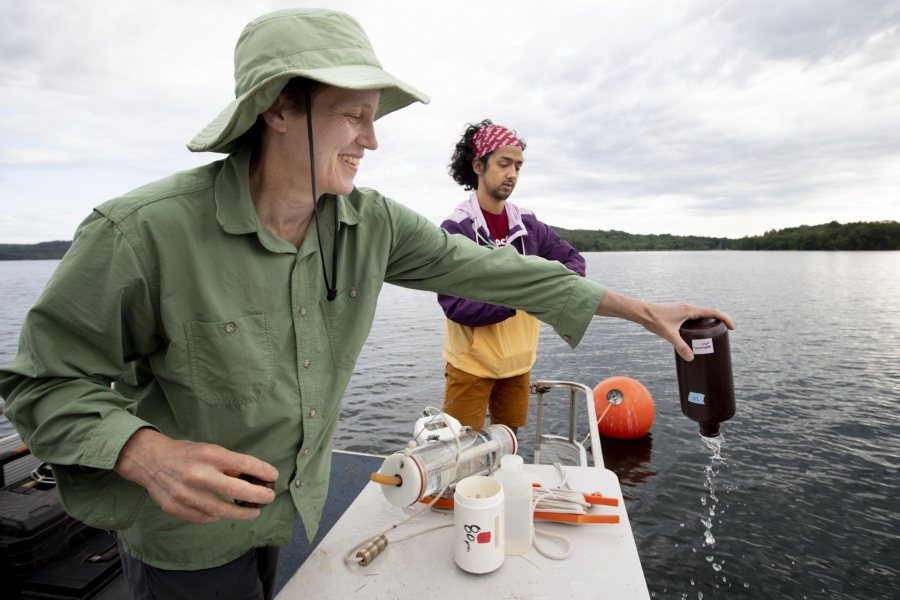 "We know we're going to be working on these issues for however long this planet exists," Hill says. "And we knew we wanted to build on the already-deep faculty expertise, across the board."
The cohort initiative follows a renewed institutional commitment to environmental sustainability at Bates, including approval of a plan to be climate positive by 2030. The plan outlines academic opportunities in the curriculum and in research, noting the college's "long history of environmental advocacy and impact."
Starting in 2018, Bates has conducted a multifaceted, $75 million facility investment to optimize STEM teaching and research at the college, including the new Bonney Science Center (2021), the renovation of Dana Hall (2022); and the planned renovation of Carnegie Science Hall.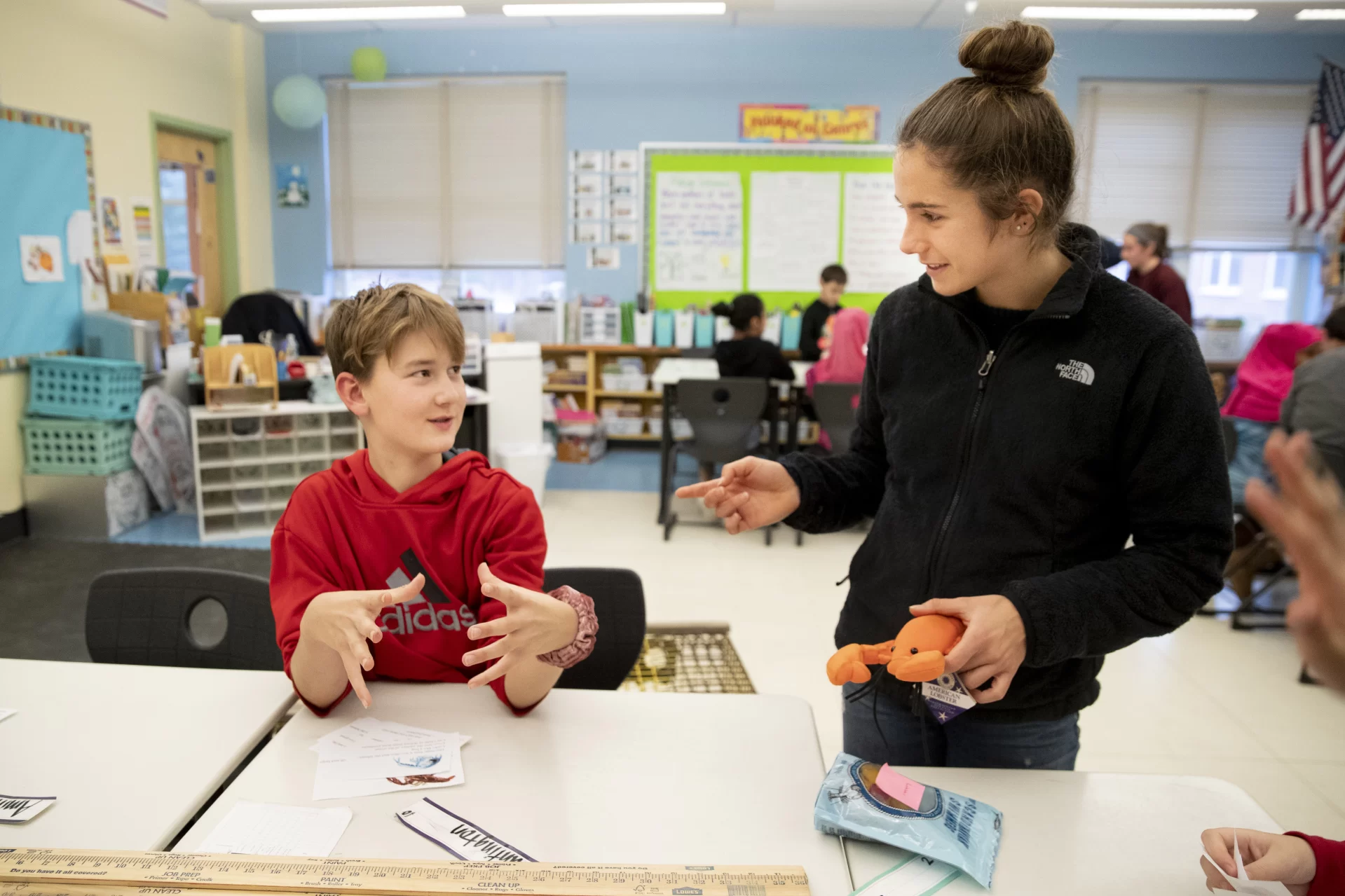 In recent years, Bates has taken steps to improve student success in STEM fields, through new student-support programs and curricular innovations, including STEM Scholars and course-based research experiences, plus architectural renovations that improve teaching and learning in introductory courses, specifically the Dana Hall renovation, which is transforming a 1960s era chemistry building into a teaching center with an emphasis on introductory science, featuring large, open classrooms and study spaces.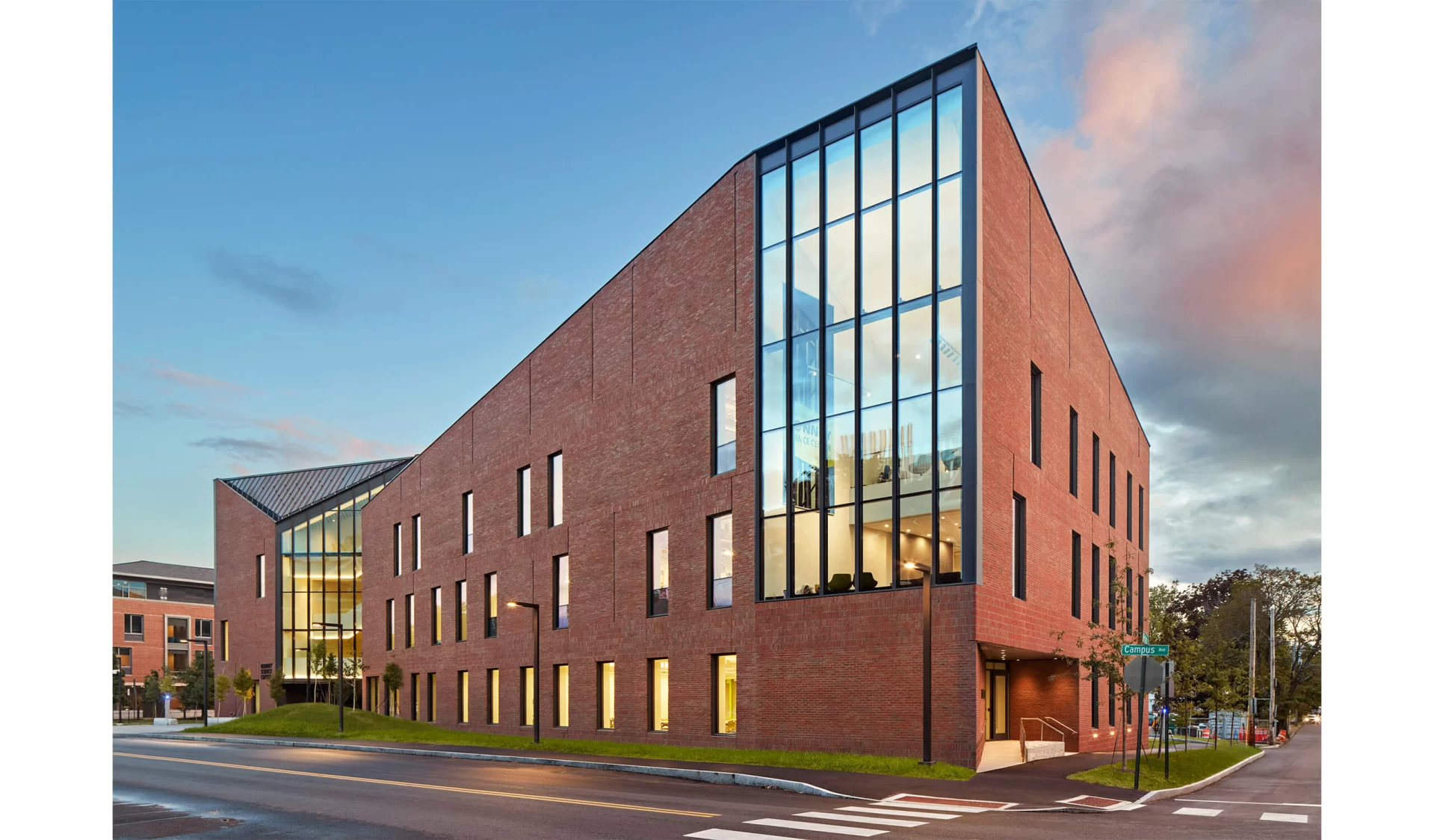 The Climate and Environment Cohort Initiative reflects a changed landscape for new scholars in STEM fields who are seeking academic positions, says Hill. Increasingly, these emerging scholars understand and appreciate the opportunity to join an undergraduate liberal arts institution.
"More and more liberal arts colleges, including Bates, are seriously investing in STEM disciplines. Today's scholars can have confidence that they can come to a liberal arts college and have a meaningful scientific research career, just as they could at a research university."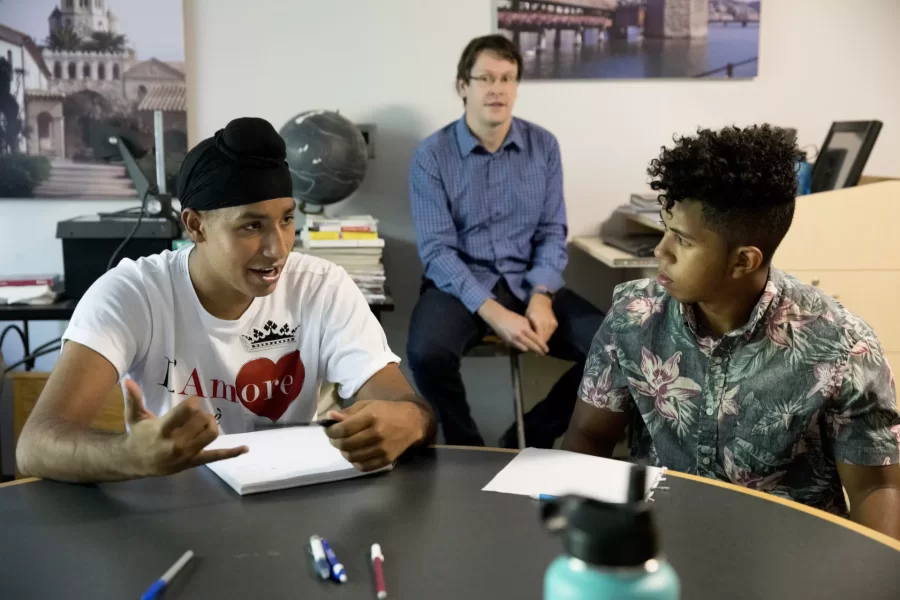 Bates intentionally kept the theme of the cohort broad, eschewing a narrower, more engineered approach. "We could have focused, for example, on climate modeling, and aimed to hire a mathematician, computer scientist, physicist, and an earth and climate science person to all focus on that narrow problem," says Hill.
Bates wants to leave the field open for the new faculty and their new colleagues to cultivate new ideas, forge new connections, and explore new approaches to their teaching and research. "We trust interdisciplinarity. We trust the liberal arts."
"We're building on strengths — Bates has some titans in these fields doing amazing research on some of the major climate and environmental issues of the day."
"What we're asking for is a willingness to partner within the cohort and across related disciplines," Hill adds. In turn, the college promises strong support for the new professors. "We would not have gone down this pathway if we didn't have mentors and established, recognized scholars who could serve as bedrock on which to build this foundation."
"We're building on strengths — Bates has some titans in these fields doing amazing research on some of the major climate and environmental issues of the day."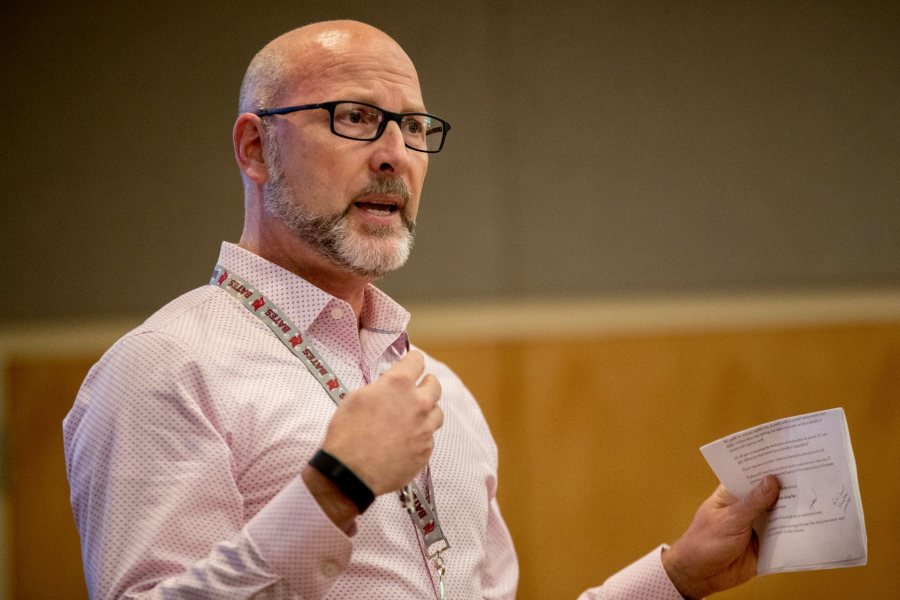 Faculty doing work in climate, the environment, and related fields often seize the advantage of Bates' location within vital watersheds and its proximity to the Atlantic Ocean and the coast, where Bates manages the Bates–Morse Mountain Conservation Area and the Bates Coastal Center at Shortridge for research, education, preservation, and conservation.
"Folks who come to Bates start to act locally while thinking globally," Hill says. "They are always putting their work in a broader planet-wide context — all the ways that climate and the environment affects humanity."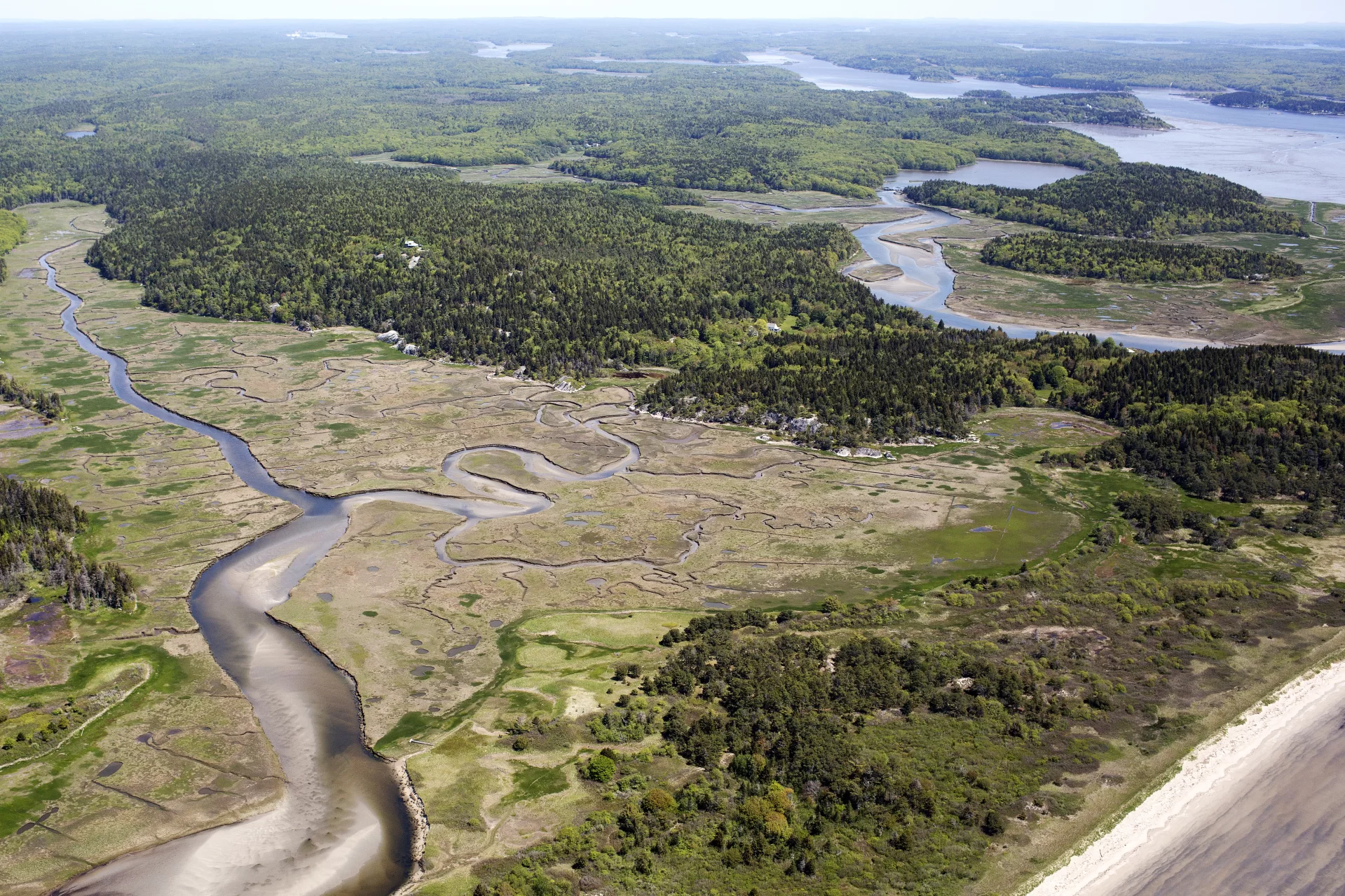 When launching a cohort initiative such as this, "you do hold your breath a little bit," Hill says. He quotes Anatole France, on how a teacher should avoid over-explaining: "Put there just a spark. If there's some flammable stuff, it will catch fire."
"We're going to put some sparks out there, and it's going to catch fire," Hill says.
About Each Position
More information about each of the five position within the Climate and Environment Cohort Initiative:
Geodynamics
Geodynamics refers to the processes that govern the solid earth: plate tectonics and continental drift, mantle convection and differentiation of the crust, and the relationship between lithosphere faulting and earthquakes.
A scholar in this area supports the core need for Earth and Climate Studies majors to map bedrock, which develops their abilities to think across vast spatial and temporal scales, to think in three dimensions, and to understand rock properties and deformation, plate tectonics, landscapes, and geologic time.
Climate Modeling
The growing consequences of climate change requires students to understand the dynamics of the atmosphere and oceans in order to appreciate the drivers and effects of the central scientific challenge of our time.
This position provides a pathway for students to gain a deeper understanding of the Earth's climate, broader grounding in its fundamental physical processes, increased access to computational techniques in the physical sciences, and improved offerings for all STEM students in a rapidly evolving field.
Statistics and Analysis of Environmental Data
Big data, data science, machine learning, and data analytics have become widespread approaches to problem solving. In the environmental field, the size of regularly collected datasets has grown substantially with the deployment of networks of sensors collecting real-time data in terrestrial, aquatic, and atmospheric systems.
Further, genetic techniques are now being applied in environmental systems for identification of microorganisms and biogeochemical processes, spreading the need for bioinformatics far beyond the laboratory.
Environmental Chemistry
Potential areas of expertise, in teaching or collaborative research, of this position are vast: the chemistry of urban and indoor atmospheres; air and water pollution, including waste-water treatment chemistry and environmental remediation; distribution or interaction of chemical species in atmospheric, terrestrial, or aquatic ecosystems; the application of analytical and microfluidic techniques to stop or reverse environmental problems; and the chemistry of solid wastes.
Environmental Science
An environmental scientist at Bates will find, within the Program in Environmental Studies, a strong culture of interdisciplinary research and coursework in the natural sciences, social sciences, and humanities.
Comfortable working outside of disciplinary silos, the scientist will explore the interface of human and ecological or geomorphological systems, or explore earth surface processes, such as ecology, biodiversity, pollution, energy transitions, or public health. A range of approaches and world views are welcome: spatial patterns, data visualization, modeling, field studies, traditional ecological knowledge, local ecological knowledge, or the dynamics of social-ecological systems.