Bates in the News: Oct. 14, 2022
A selection of recent mentions of Bates and Bates people in the news.
Alexandra Cherubini '99
Making the perfect fit: Alexandra Cherubini & EquiFit — Sidelines Magazine
Britney Grover of Sidelines Magazine checks in with Alexandra Cherubini '99, founder and president of EquiFit, a Massachusetts-based company that designs and sells gear for equestrian riders and their horses. EquiFit has become one of the most successful providers of equine gear, from equine boots, to saddle pads, to girths.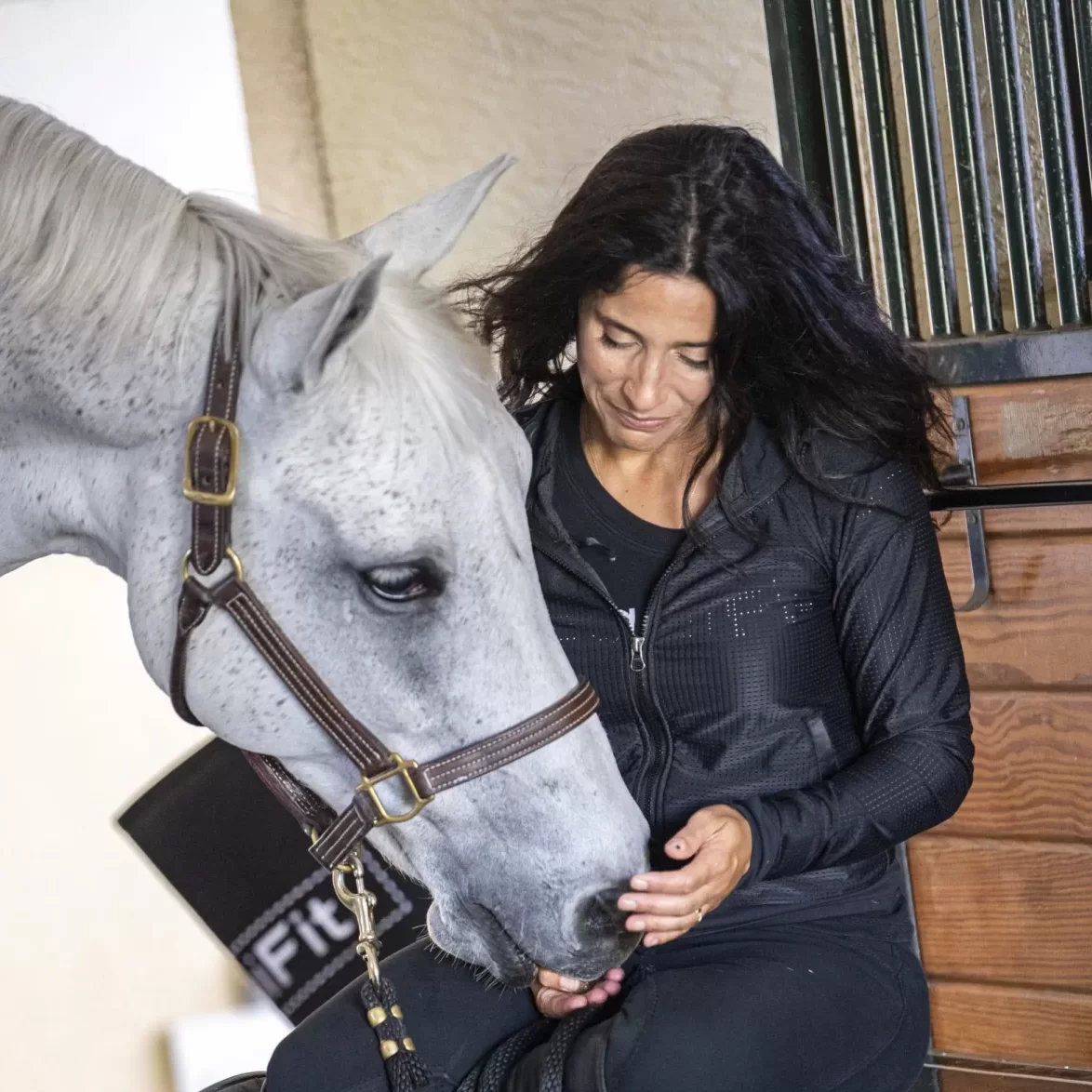 Looking at her career, Cherubuni offers some advice: keep a learning attitude and don't be "afraid to walk away from a project that isn't working and apply what you've learned to the next project. Be willing to receive feedback and receive it with grace. Ask for feedback, and ask for it often. It's a key part of growth and emotional intelligence."
---
Liz Strout '77
At 66, Elizabeth Strout has reached maximum productivity — The New York Times
Lucy by the Sea is the ninth book from Liz Strout '77, and the latest in her series featuring the character of Lucy Barton.
"I'm getting older, and I've taught myself how to get these sentences down, how to know when they're worth getting down," Strout told Elisabeth Egan of The New York Times. "It's like I've been training for a marathon my entire life and now there's an acceleration happening."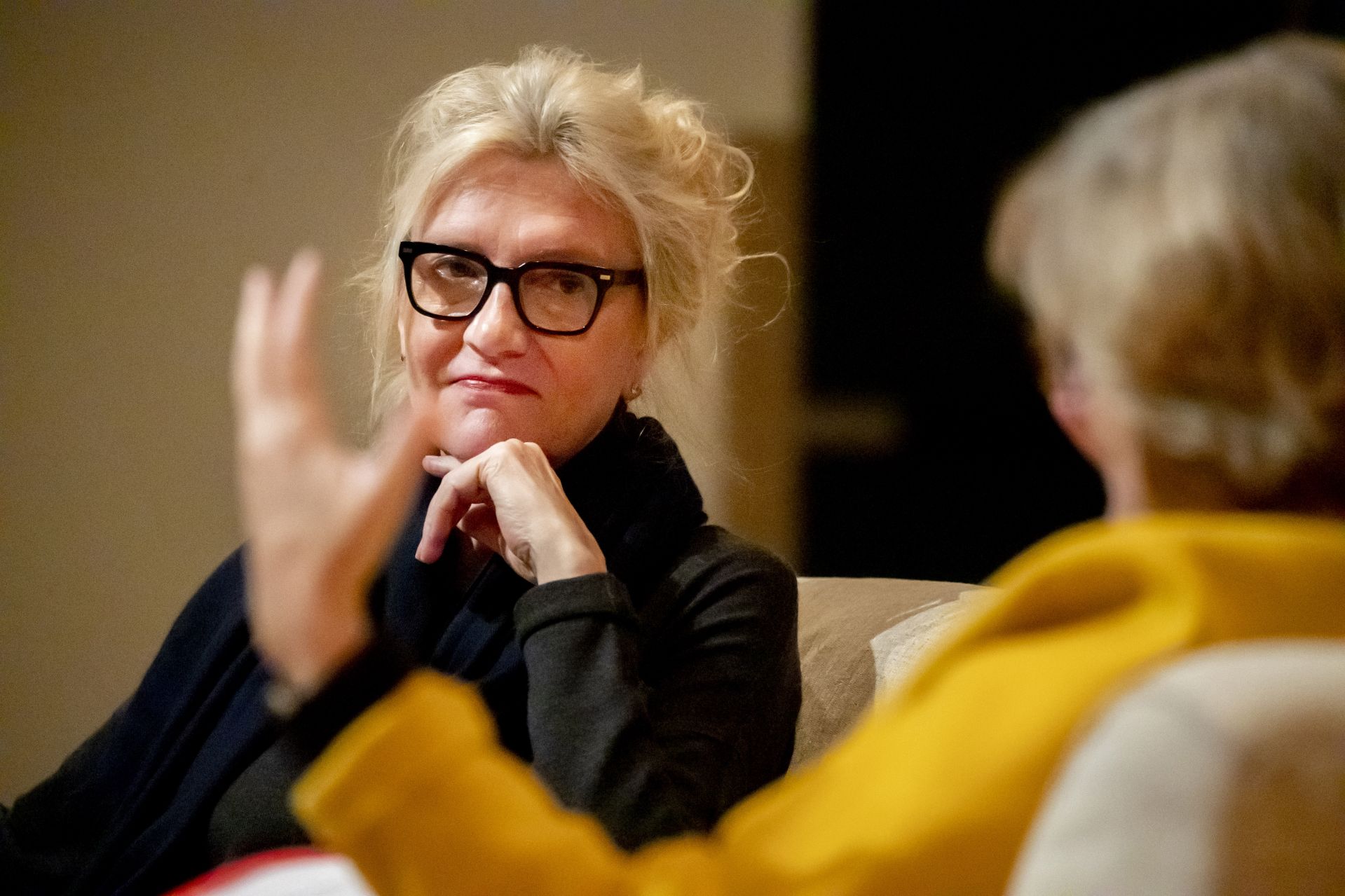 Strout compares her writing process to flattening out a sheet of crumpled-up wax paper, or a wad of bubble gum, trying to "just stretch it out as far as it can go."
She takes inspiration from the places she visits — Maine landscapes and waterfronts feature often in her scenes — and current events, like the COVID-19 pandemic, which Lucy and her ex-husband, William, are seeking to escape. "They leap off the page along with their creator's salty wit and a phantom scent of hand sanitizer," writes Egan.
Read the story: "At 66, Elizabeth Strout has reached maximum productivity," The New York Times, Sept. 3, 2022
---
Nathan Lundblad, physics and astronomy faculty
The coolest experiment in the universe — Houston, We Have a Podcast
Professor of Physics Nathan Lundblad joined the Johnson Space Center podcast, Houston, We Have a Podcast, to talk about his ultracold research being conducted aboard the International Space Station.
In simple terms, his experiments in the station's Cold Atom Lab look at what happens when you cool atoms to near absolute zero in a zero-gravity environment.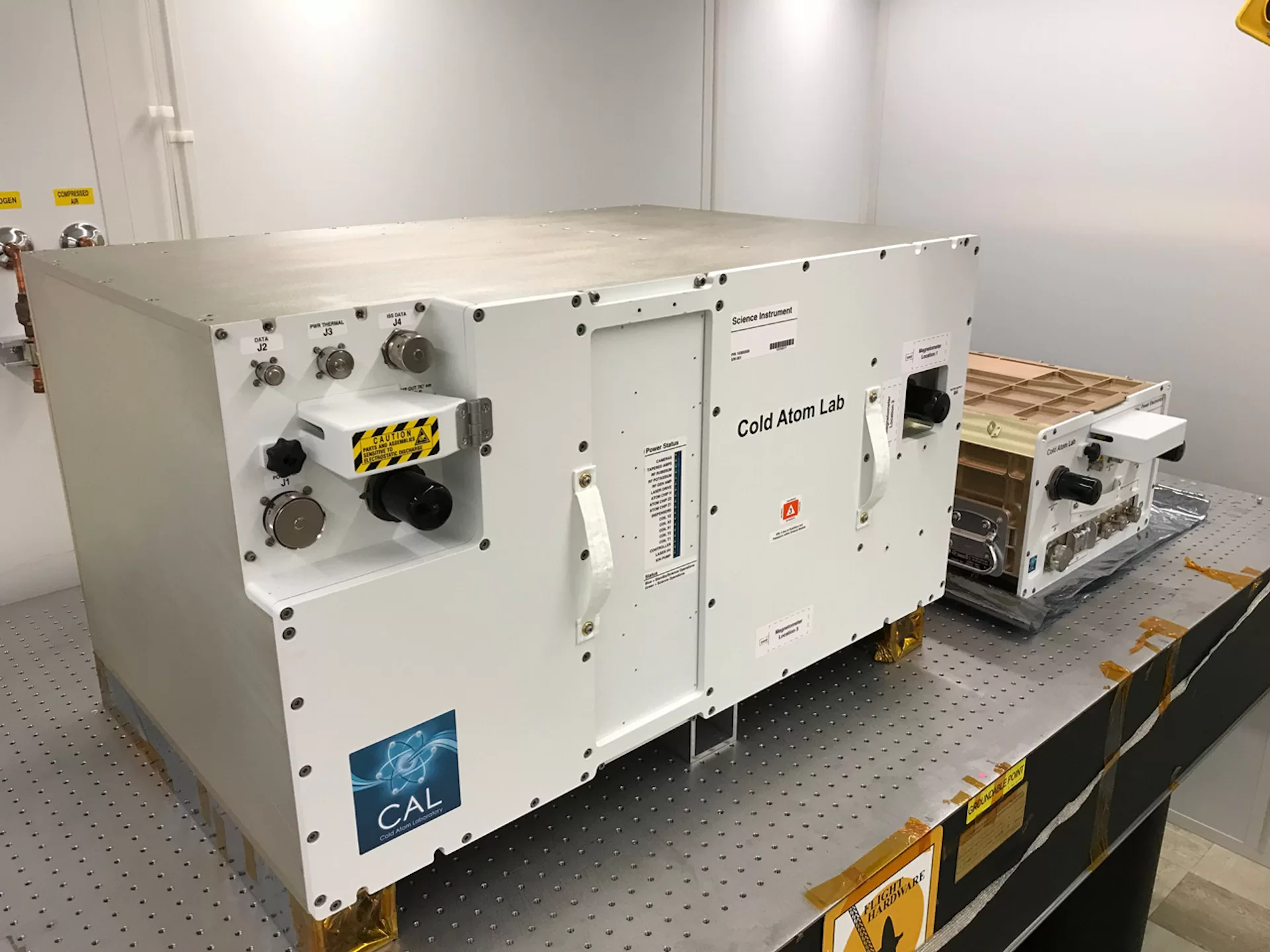 You can make shapes from these ultracold blobs of atoms, known as Bose-Einstein condensates. In Lundblad's case, the shape they've succeeded in making is a bubble.
Making new shapes means scientists can test "laws of quantum mechanics and the wave nature of matter but in a really strange environment."
---
C.L. Quinan '00
Rise of X: Governments eye new approaches for trans and nonbinary travelers — Migration Policy Institute
Following the cues of Australia, Bangladesh, Canada, and others, U.S. passports now feature a third gender option. As much as this is a step towards acknowledging nonbinary identities, it doesn't make international travel or migration any safer for nonbinary, intersex, or transgender people, said C.L. Quinan '00 in an article for the Migration Policy Institute.
"Although it may seem a minor bureaucratic matter to those whose gender presentation aligns with their documentation, transgender and gender-diverse populations regularly experience harassment and disenfranchisement while traveling internationally," writes Quinan.
Inconsistencies across documents, differing government requirements, and security procedures that don't recognize nonbinary or transgender identification can result in travelers being stopped for alleged falsification of identity, or other complications.
"Some trans and nonbinary people have developed strategies to prevent questioning or actively conceal their gender identity by traveling as a gender that matches their documents but not their true identities," adds Quinan. "Many transgender individuals also experience high levels of anxiety and stress before, during, and after traveling."
---
Seulgie Lim, politics faculty
Best & worst states for women's equality — WalletHub
The gender gap in pay, in health and survival, and in political empowerment is more than a question of money "but rather really a question of worth as a member of society that is being imposed on women, regardless of their choices," Seulgie Lim, assistant professor of politics, tells WalletHub in an article looking at the state of women's equality in the U.S.
The gender pay gap isn't a new problem, but it's compounded by factors like inflation, or a global pandemic. "One may think that a difference of 10–20 cents for every dollar is not much," says Lim. "But if we take into account the number of years one is in the workforce, that gap of just a few cents will exponentially increase over the years."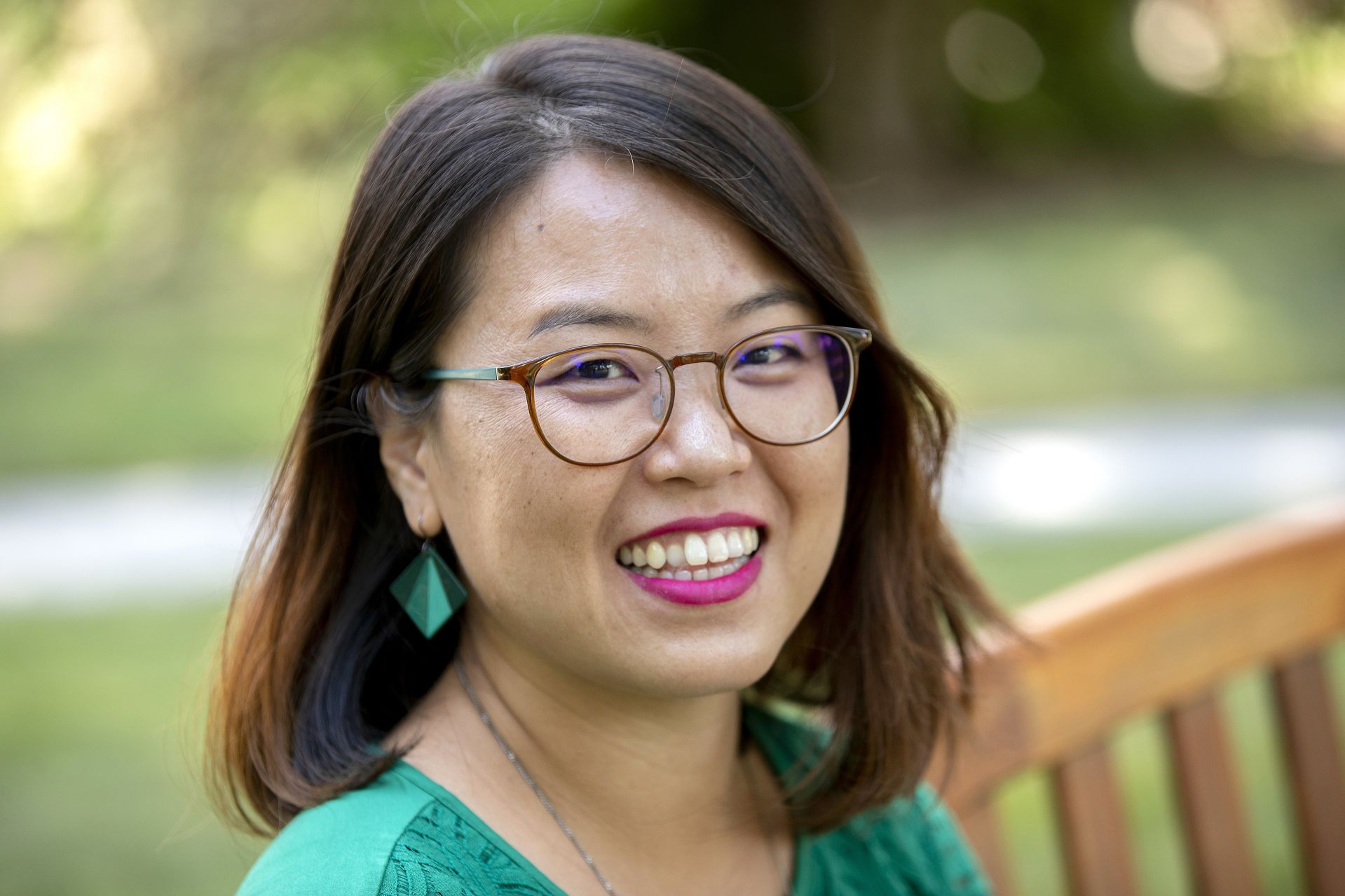 The U.S. is ranked 83rd in the world for women's health and survival, while "Black women and other women of color in the U.S. continue to be at the bottom of healthcare and service," says Lim.
"The treatment of women's pain and health continues to be seen not as a matter of healthcare but rather as a political issue, which the recent decision of the Supreme Court clearly shows — women's bodies continue to be seen as something that should and can be regulated by the government."
---
Lisa Genova '92
A Neuroscientist explains when it's time to start worrying about your memory— Inc.
Inc. columnist Jessica Stillman admits that "the pandemic was not kind to my memory." So she went "digging around online and discovered I was not alone. There are very real neurological reasons why two years of confinement, boredom and stress can lead to a foggy mind and forgotten permission slips.
Which is why a TED-Ed talk by Lisa Genova '92, a neuroscientist and bestselling author, offered helpful ways to tell the difference between normal forgetfulness and dementia.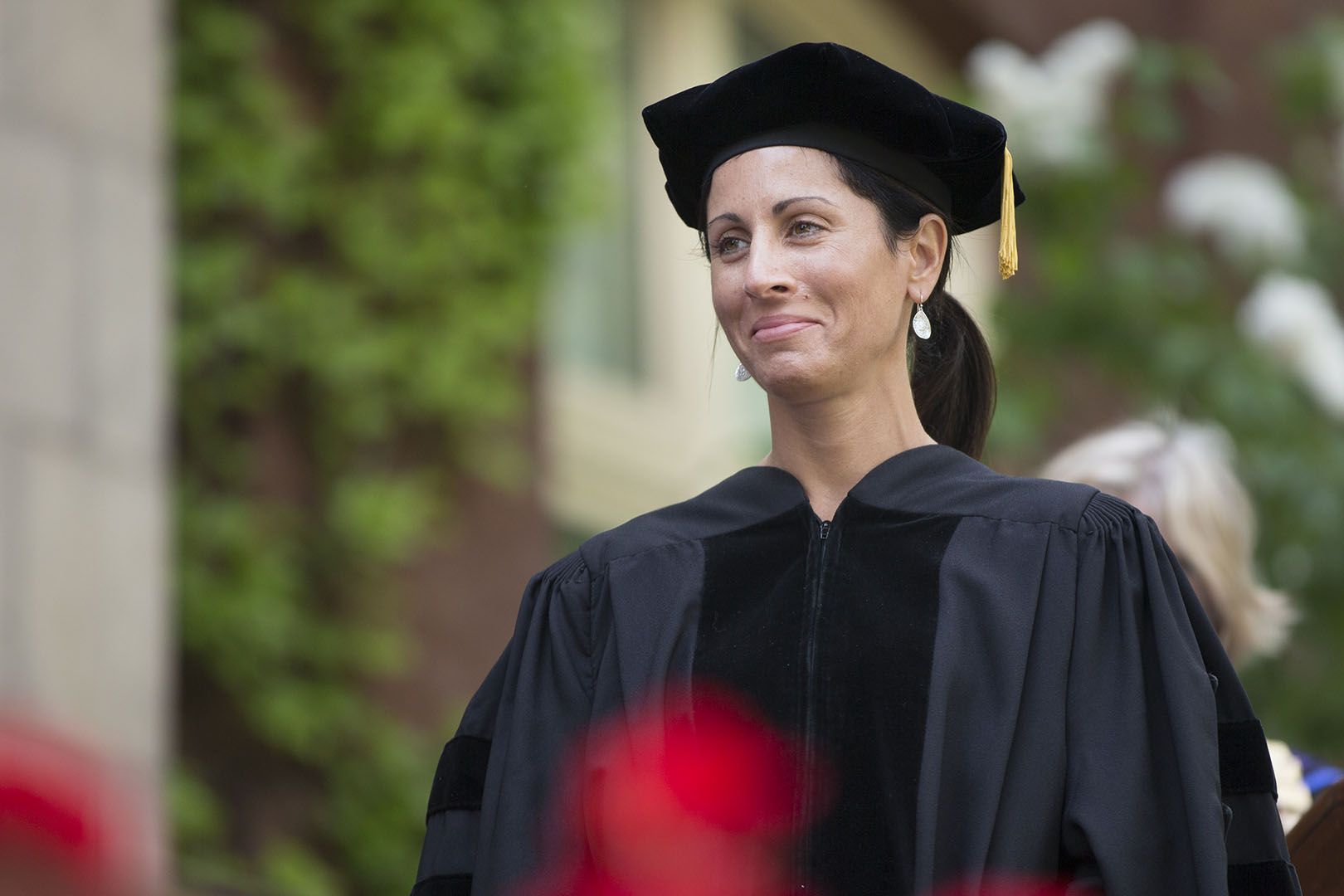 Forgetting where you parked at the mall can happen to anyone, but forgetting how you got to the mall, or even not recognizing your car could be a symptom of Alzheimer's, says Genova. The kind of forgetfulness that points to Alzheimer's the most is forgetting routine activities, or habits that have built muscle memory around them.
Genova advises having conversations with a doctor about brain health and memory, taking care of it "just as you do with your heart health or reproductive health."
---
Mark Erelli '96
Losing his vision has opened Mark Erelli's eyes — The Boston Globe
Two years after the first symptoms appeared, singer-songwriter Mark Erelli '96 is taking in every sight he can, before his eyesight is gone completely. Erelli talked with The Boston Globe's Lauren Daley about his diagnosis — an inherited retinal disease called retinitis pigmentosa — his journey since then, and how he's learning to see life in a different light. He's also writing through the experience, and his new album, Lay Your Darkness Down, is releasing in February.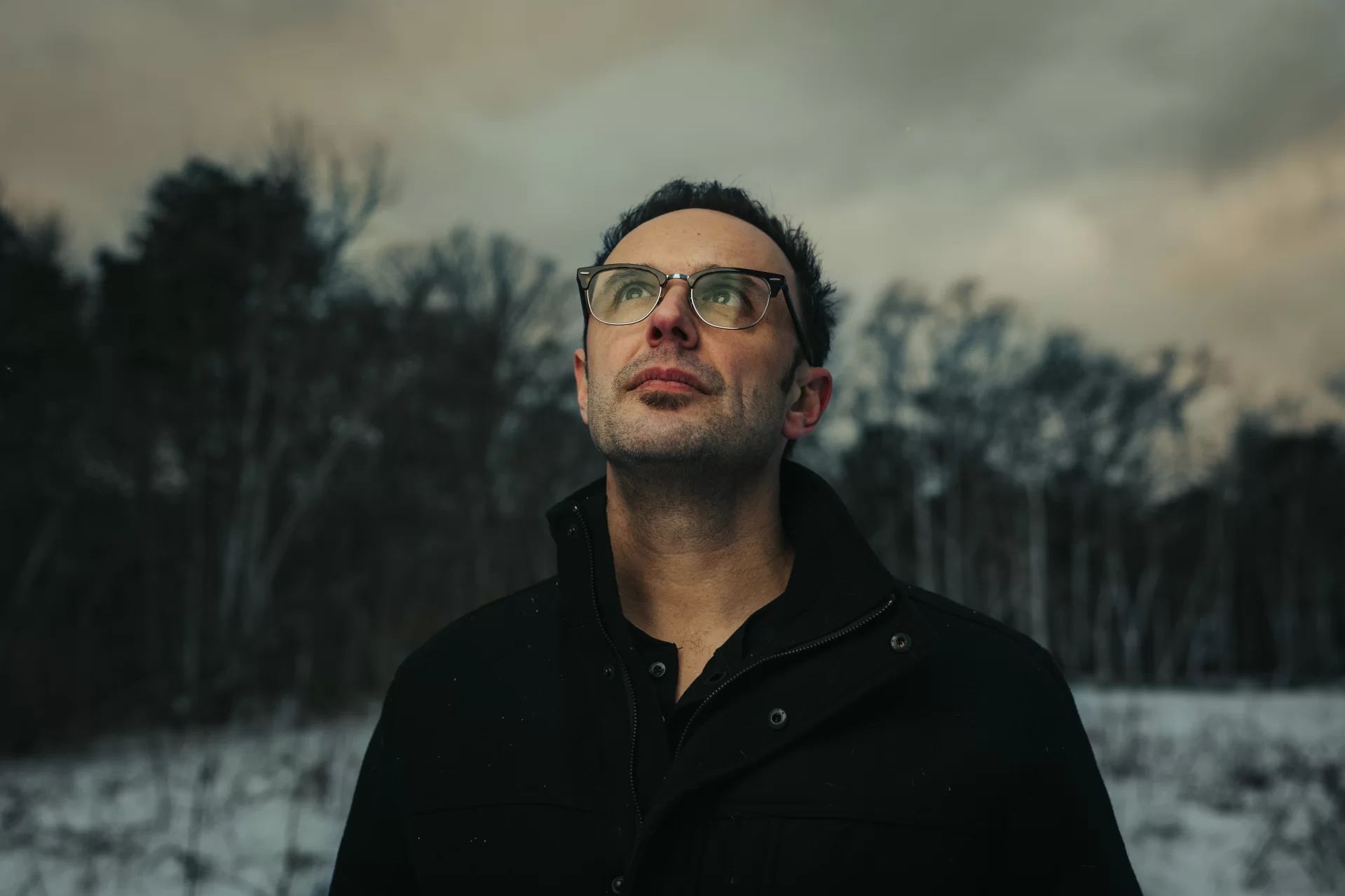 "This material is the most intimate thing I've ever done," Erelli says. "Songwriting and singing, in general, is one of the most vulnerable things you can do. So to sing about something you've lost — there's an extra layer of vulnerability."
---
Bill Jeter '76
Alumni Feature / Bill Jeter MFA '98 — Minneapolis College of Art and Design
Science, social activism, jazz, etymology, and history can all be found in the art of Bill Jeter '76. He spoke with student Amanda Rose at the Minneapolis College of Art and Design, where he received his M.F.A. in 1998, about being a "manufacturer of meaning."
Jeter is a resident artist at Homewood Studios, a gallery, studio for artists, and community meeting space in North Minneapolis. His annual show, the Black History Month Emporium, provides a space for people to create and encounter elements of Black history and culture.
He likes to work with everyday objects — like a $20 bill — and give them a different context.
"I am fascinated by Harriet Tubman and I have done several pieces focused on her, like the screen printing of a Harriet Tubman $20 bill," he said. "The idea of Harriet Tubman on the $20 bill is ironic because in 1857, Harriet bought her own mother for 20 dollars. Twenty dollars, can you imagine that?
He created a poster that takes the idea of "black" and turns it into the element carbon. "I started looking at these things on a cosmic scale. There is a lot more happening, and this atom of carbon looks like a target. We are all made of carbon, living black matter. So we are all made of black matter, carbon."