Keith Hamilton Cobb, an actor and playwright who delivered the keynote address for Bates' 2023 Martin Luther King Jr. Day observance on Monday, offered his audience one big takeaway: "Say 'yes.'"
Saying "yes," Cobb explained to the big gathering that filled Gomes Chapel, is to answer the question posed by the "voice of authority within" us — the voice that asks us to step forward and be present "wherever you are wanted."
In other words, Cobb said, "your 'yes' is your way of speaking your purpose into existence."
---
View the full Martin Luther King Jr. Day keynote gathering in Gomes Chapel on Jan. 16, 2023.
Mahatma Gandhi and Martin Luther King Jr. each responded to the calling, Cobb said, as have Greta Thunberg, X González, and David Hogg, "all hearing the voice of authority from within and being irresistibly compelled, perhaps with reluctance but ultimately with conviction, to honor it, come what might."
The first MLK Day keynote held in Gomes Chapel since 2018 (the historic chapel having been closed for renovations prior to the pandemic) opened with a student welcome from Sam Jean-Francois '23, an Africana major from Medford, Mass., who placed this year's theme, "Art and Activism," into compelling and uplifting context.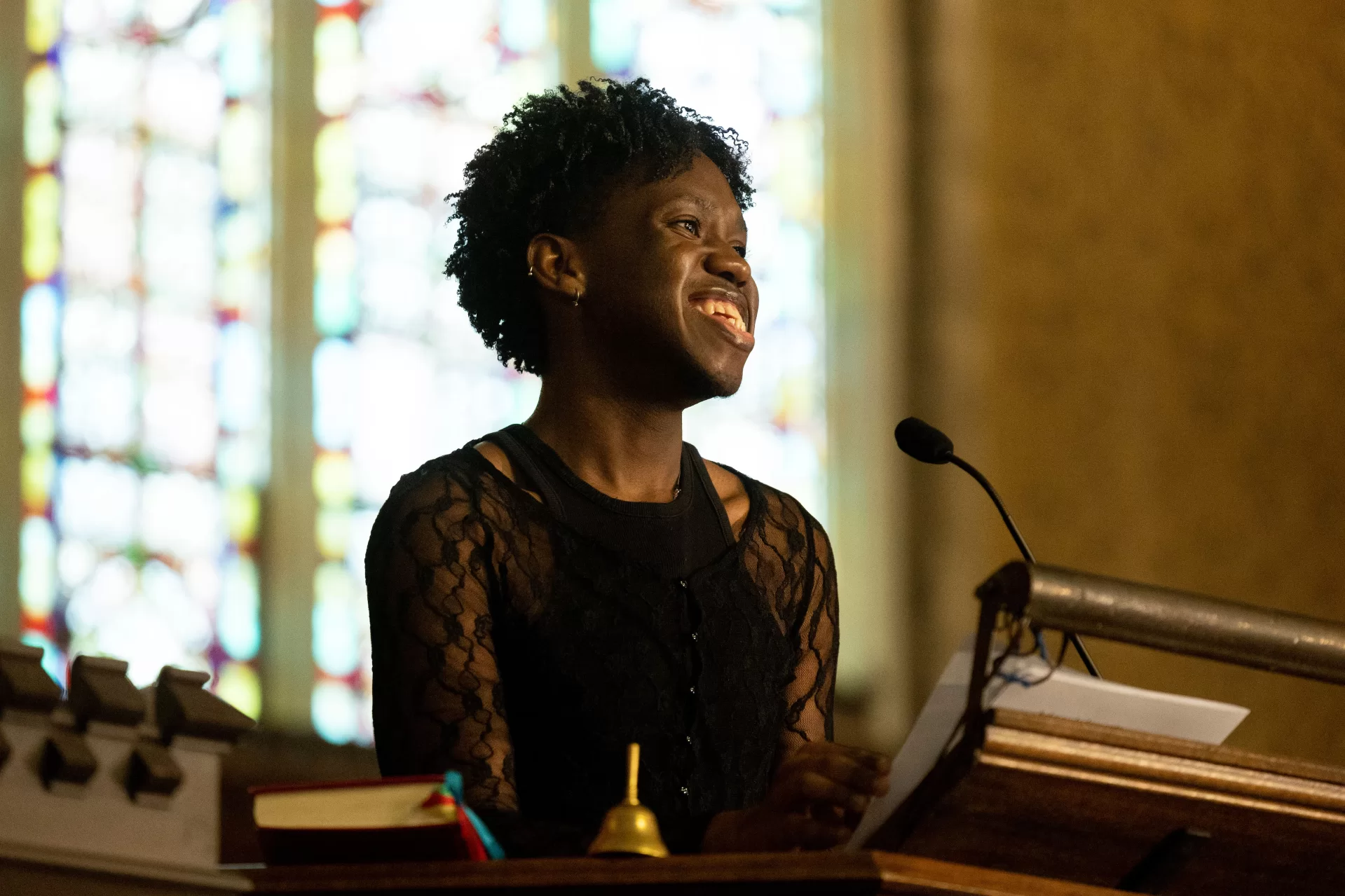 "Black activism is innately beautiful, resting on the demand for humanity, the love for our differences, and the act of reconstituting life in the world that deems Black people dead at birth. Reflecting on this year of grief, loss, and radical resistance, we can think of no other way to enter this year's discourse on racial justice than at the intersection of arts and activism.
"Activism is about community building, uplifting voices and radical love, and I invite all of you to build community with me today."
President Clayton Spencer offered her welcome, noting how, on a Monday featuring rain, sleet, and snow, the day is both a time "for sensible footwear and for us to come together to embrace and extend the legacy of Dr. Martin Luther King Jr."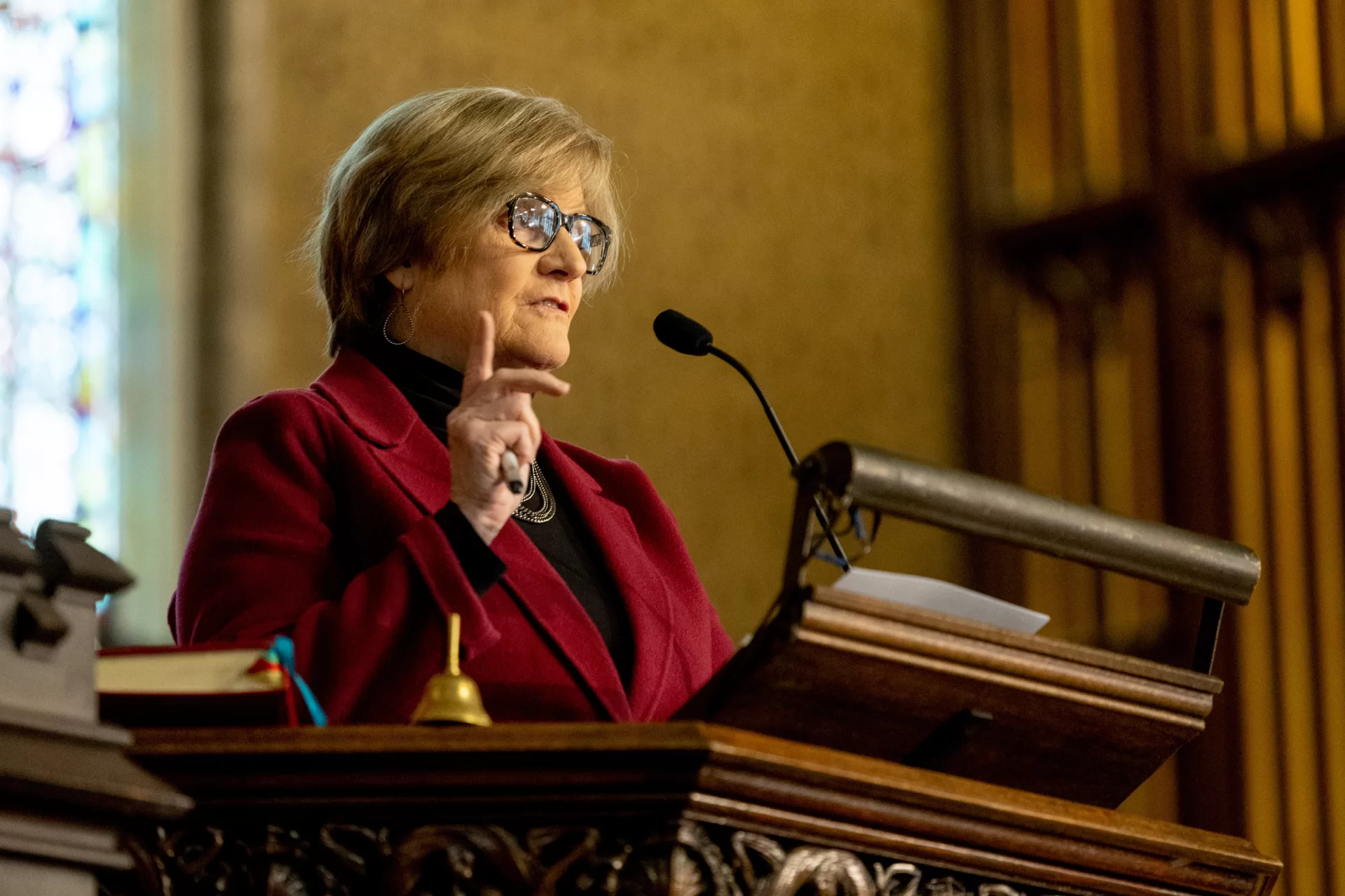 Referring to an essay by Darren Walker, president of the Ford Foundation, Spencer explained that "art lives on the frontier of social norms and it refuses to embrace the status quo. And so doing it broadens our experience, expands our field of vision and deepens our understanding."
Tyler Harper, an assistant professor of environmental studies and co-chair of the college's MLK Day Planning Committee, introduced Cobb and quoted from "The Purpose of Education," an essay King wrote as a student at Morehouse College and published in the school newspaper.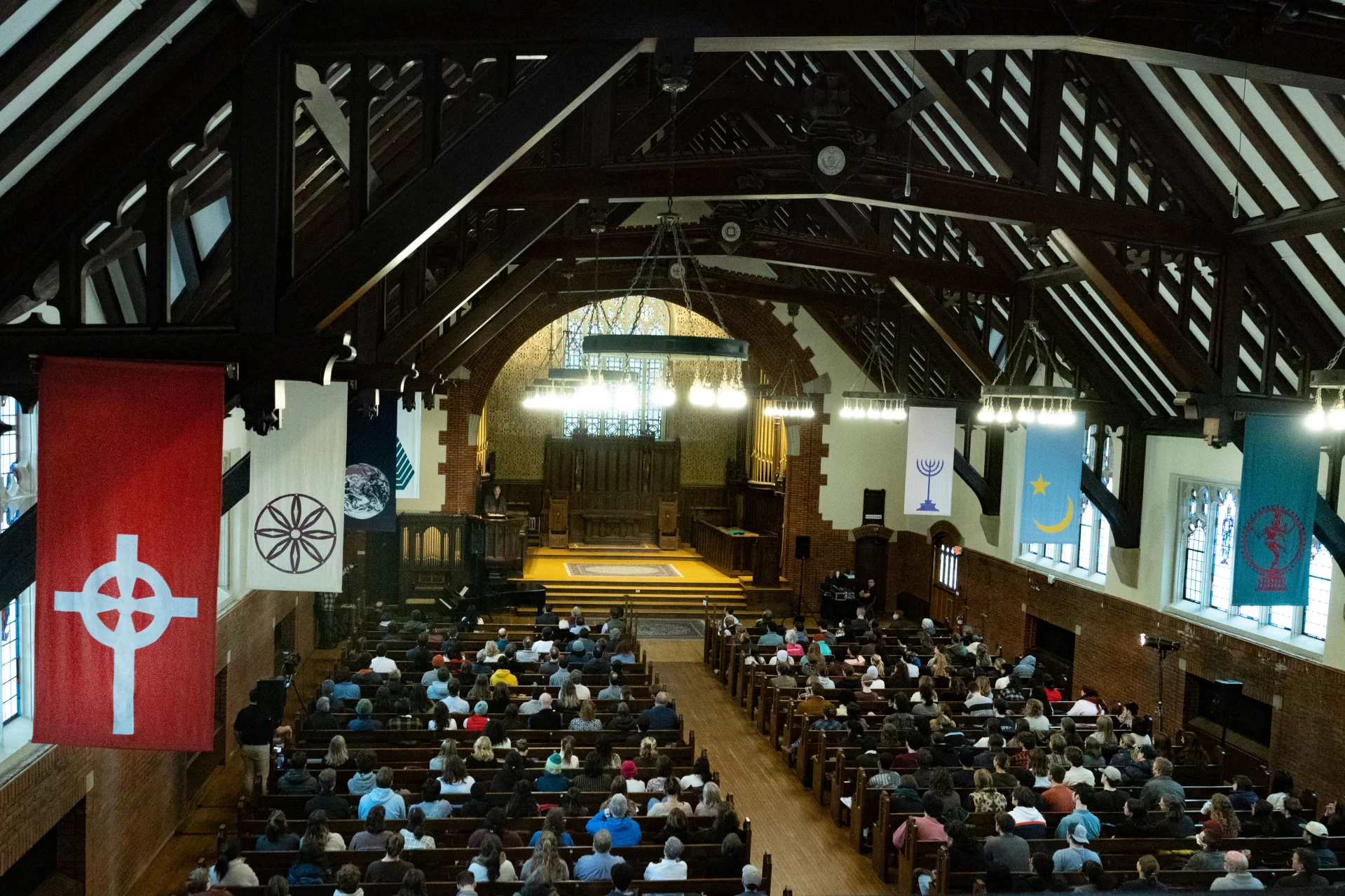 King wrote that higher education has two purposes: to teach skills and to instill good character. "Education which stops with efficiency may prove the greatest menace to society," King wrote. Education "should teach students not just how the world is, but invite them to consider how the world ought to be."
"This, for King, is the role of culture and of the arts," said Harper, adding that Cobb is "a man who has devoted his life to education of the sort imagined by Dr. King, an education that recognizes the transformative power of art and activism and of art as activism."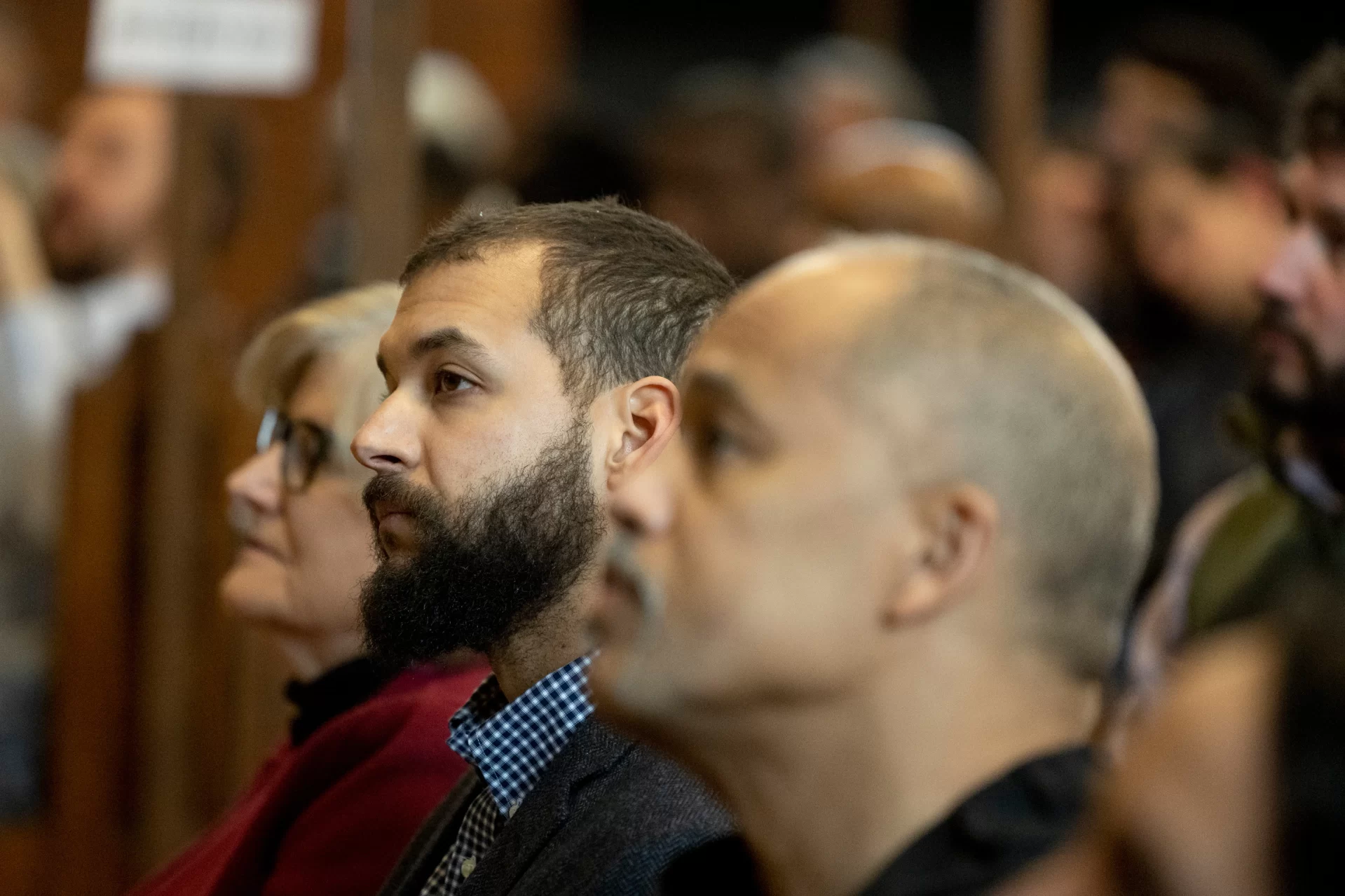 An actor with numerous television and film credits since the mid-1990s, Cobb gained new acclaim in 2019 for his award-winning off-Broadway play, American Moor, which explores the perspective of the African American male through the metaphor of Shakespeare's Othello.
In addition to his keynote, Cobb hosted a screening of American Moor later in the day, as well as a discussion of the play and a panel discussion, "Reconsidering Othello," in mid-afternoon, among some two dozen different creating offerings during this year's two-day observance.
Cobb began his keynote by broadening the definition of art. "When we say 'art,' what we are actually talking about is creativity," he said, the "innate ability to think and innovate with an open heart."
Open-hearted creativity, Cobb said, allows us to unshackle ourselves from the constraints of a capitalist society, "the miasma of living our prescribed American lives, ever more manipulated by digital technologies and the consolidation of power and wealth into the hands of an ever-shrinking few," unable to "know who we are and why we are here."
Each human being is "by nature a creative, a maker of something other than what is," Cobb said. And whatever field a Bates student pursues, "whatever wilderness you wander, you are all creatives and not the least of what is being created in your wandering is you."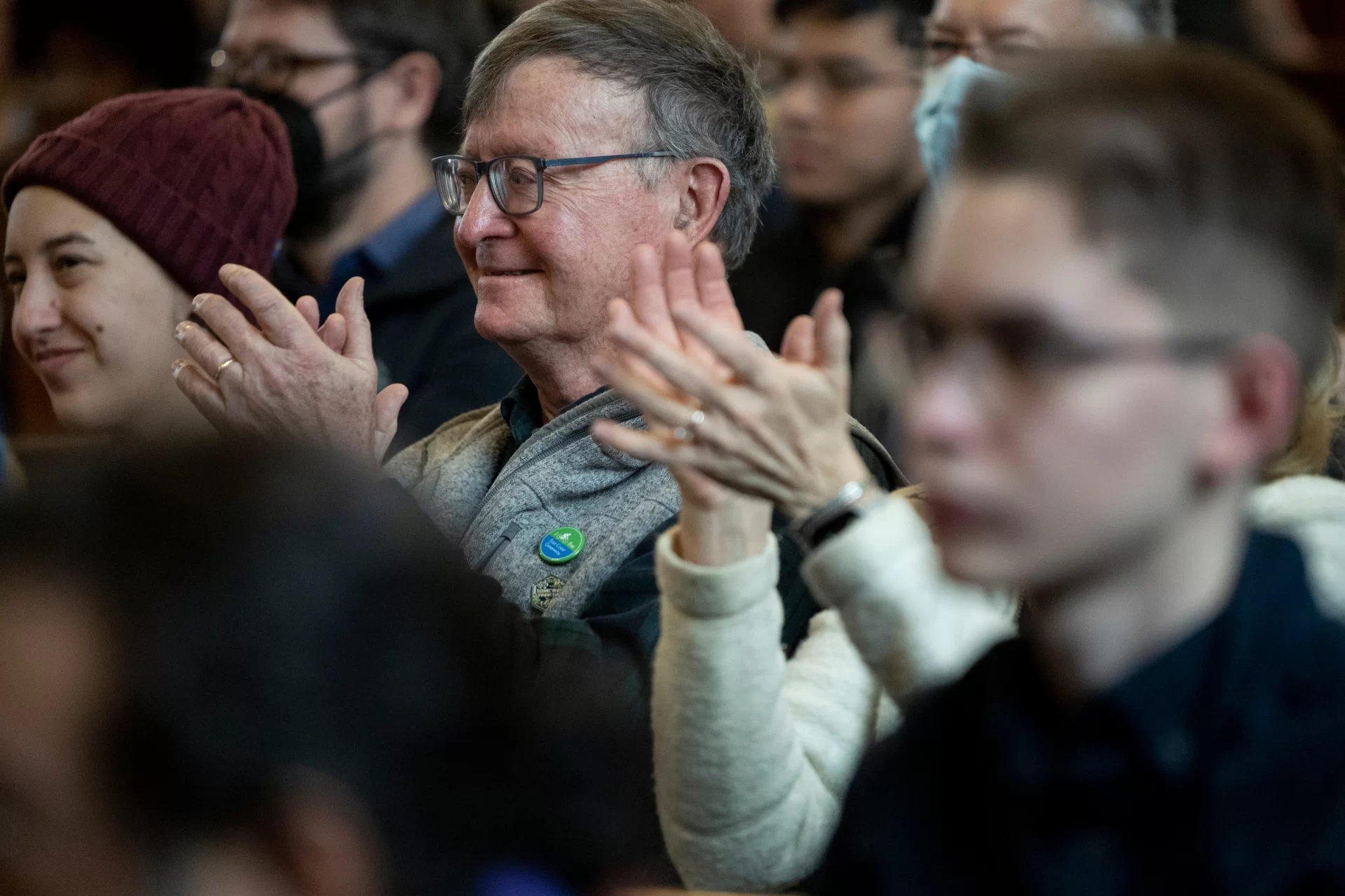 And activism? "When you begin to think and innovate beyond the capitalist structures in America, one morning waking up to the idea that there might be a way to apply your tools to a more socially conscious, more human-centric future, you are, at once, an activist."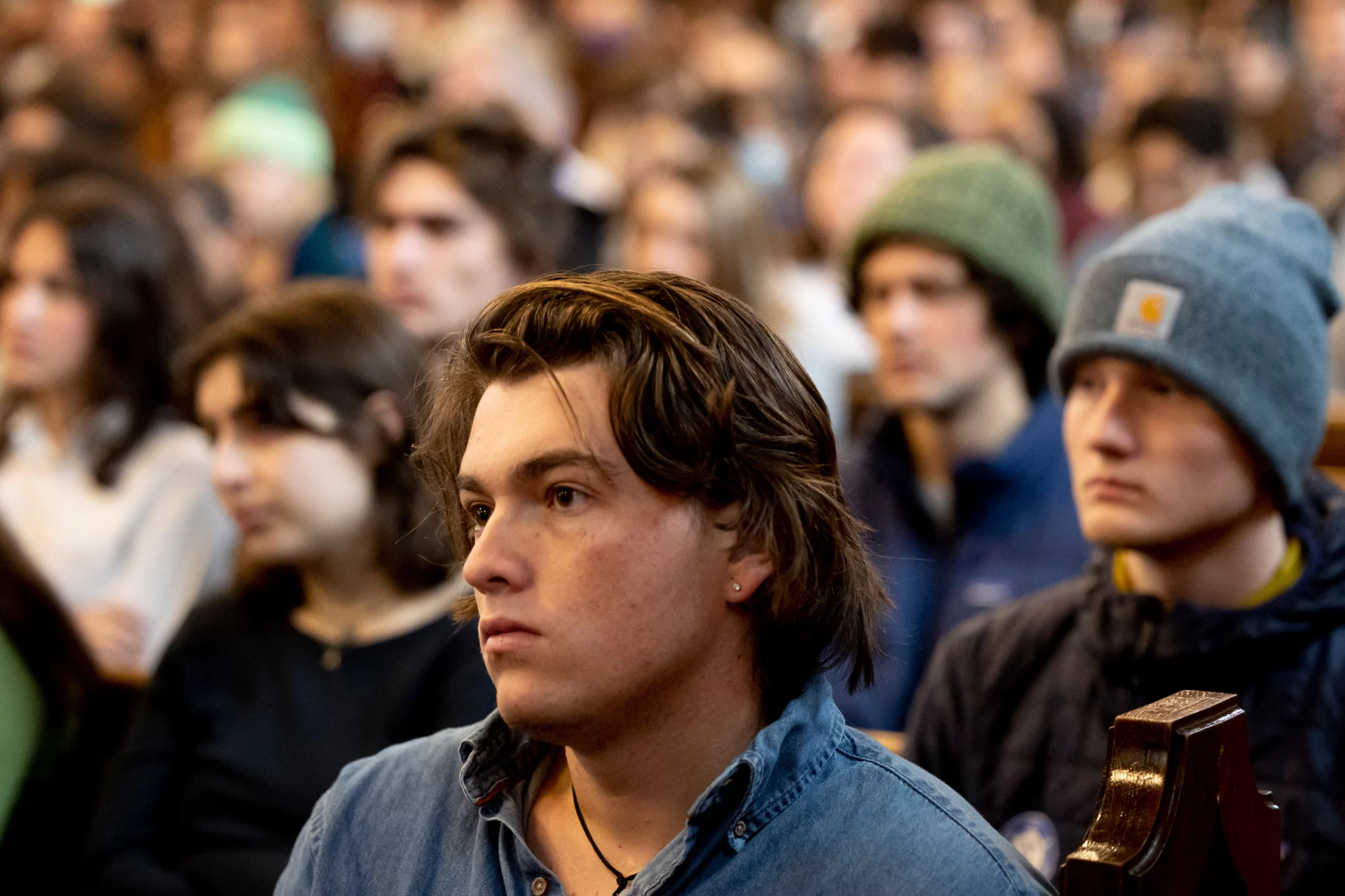 Saying "no" and being complacent is not an option, Cobb said. "Nothing but more of what this is that we are living already comes of your silence, your complacence, your doubting of your own intellectual agency, your stifled creativity. Nothing comes of your playing small.
"This that we're living in is purgatory, neither heaven nor hell. It is designed to be just comfortable enough for you to forget that you don't like it. That is its very definition and its inherent danger. Here is where unexceptional societies go to die."
As he headed into the home stretch of his address, Cobb spoke directly to his Bates listeners, his voice rising as he sought to drive home both his message and his hope,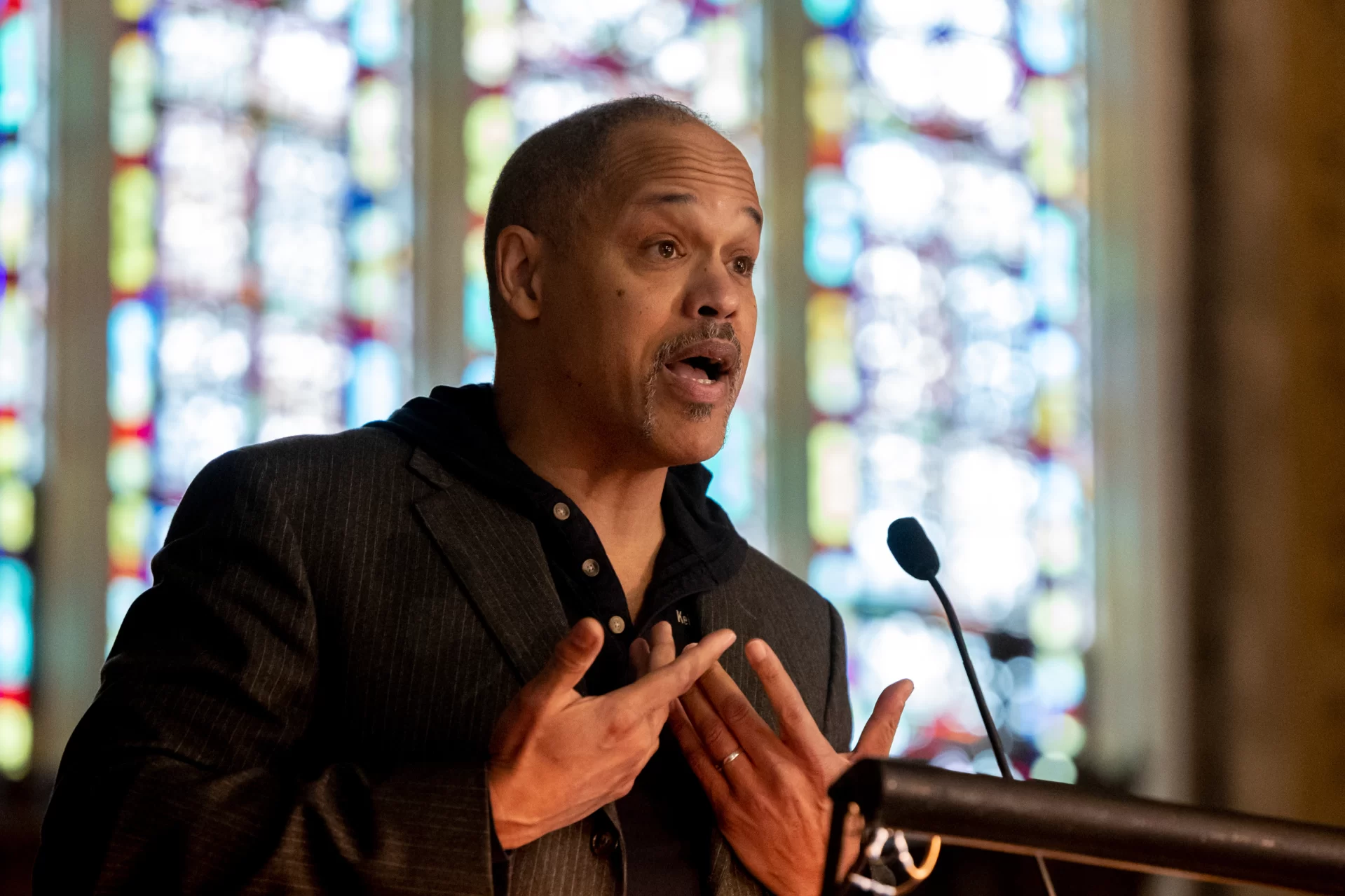 "Your activism, however you effect it, is an example of responsibility to something greater than yourself," he said. "You serve the world by cultivating tools of creativity that you apply in the process of becoming more wholly you…by saying 'yes' to the totality of you, the divine idea.
"Let your divinity infuse everything that you write, that you paint, sculpt, sing, dance, design, concoct, produce. Let it inspire everything that you say and every interaction that you engage — and give no one a pass. Speak your whole truth with all your voice.
"Emerge from the wilderness and deliver your epistles irrespective of who is ready to hear them. You are the bringer of light and change, not the jackass whisperer.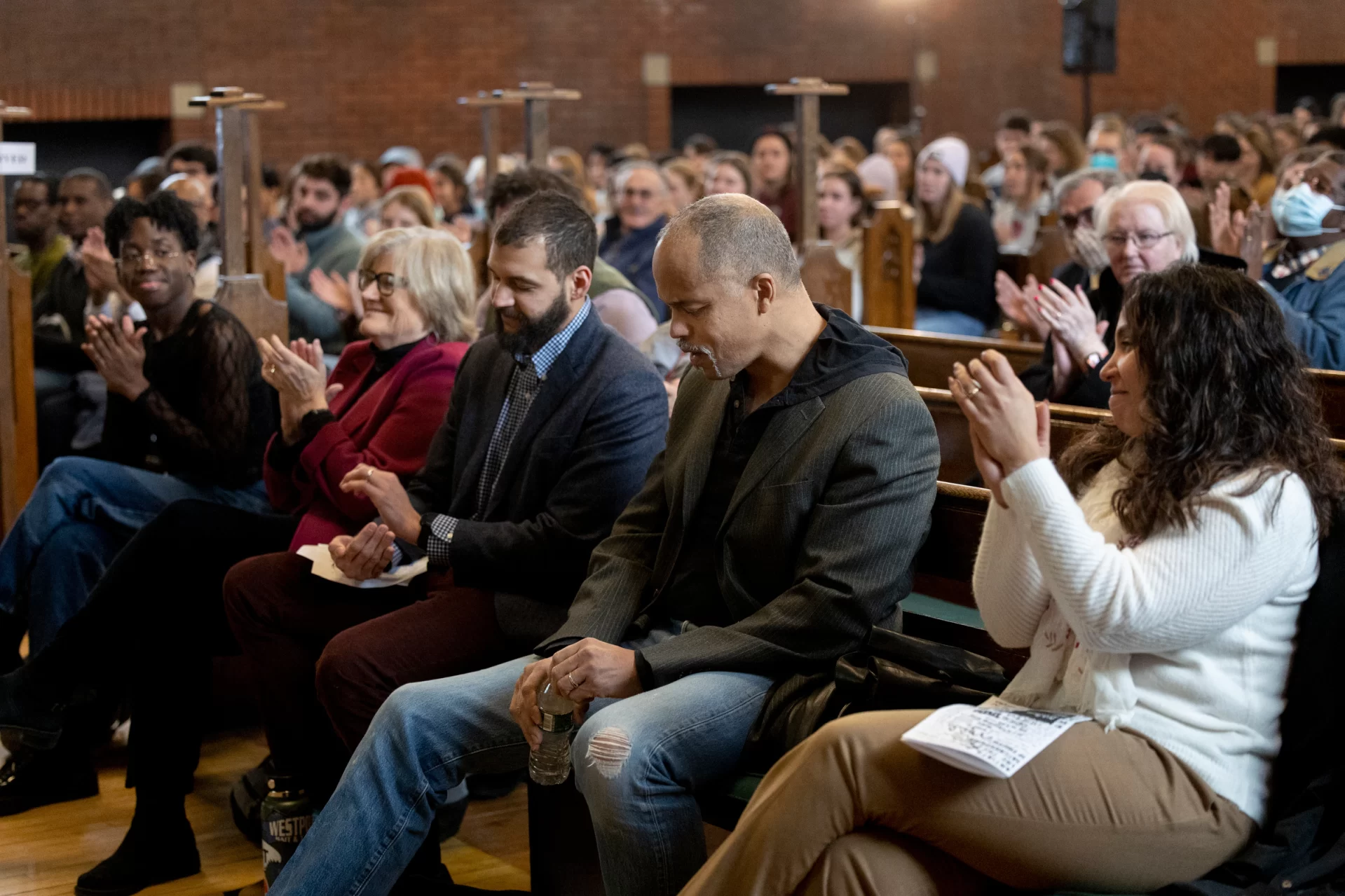 "I would posit that we all suffer together at this moment, in a purgatory wrought by our equally flawed human tools. This is life, the Buddhists would say. I don't disagree. But too many have made their lives about the avoidance of discomfort rather than saying 'yes' to the life's purpose that is revealed to them.
"Art is the self-creation of you. Activism is your forever resisting the belief that that creation is ever completed."
"Say, 'yes.'"
View Comments