A generous menu of creative events — all offered in person and open to the public — awaits attendees at this year's Martin Luther King Jr. Day observance at Bates.
Celebrating "Art and Activism," MLK Day 2023 offers 24 different presentations over two days, Jan. 15 and 16. The observance is bookended by a documentary screening, taking place Sunday afternoon, that features a Bates alumnus who leads young men in Chicago toward healing spaces, and by the crowd-pleasing, student-produced Sankofa performance Monday evening.
The Keynote
The centerpiece of the two-day observance is Monday morning's keynote address in historic Gomes Chapel by actor and playwright Keith Hamilton Cobb. President Clayton Spencer and Sam Jean-Francois '23 of Medford, Mass., a member of the college's Martin Luther King Jr. Day Planning Committee, will offer welcoming remarks.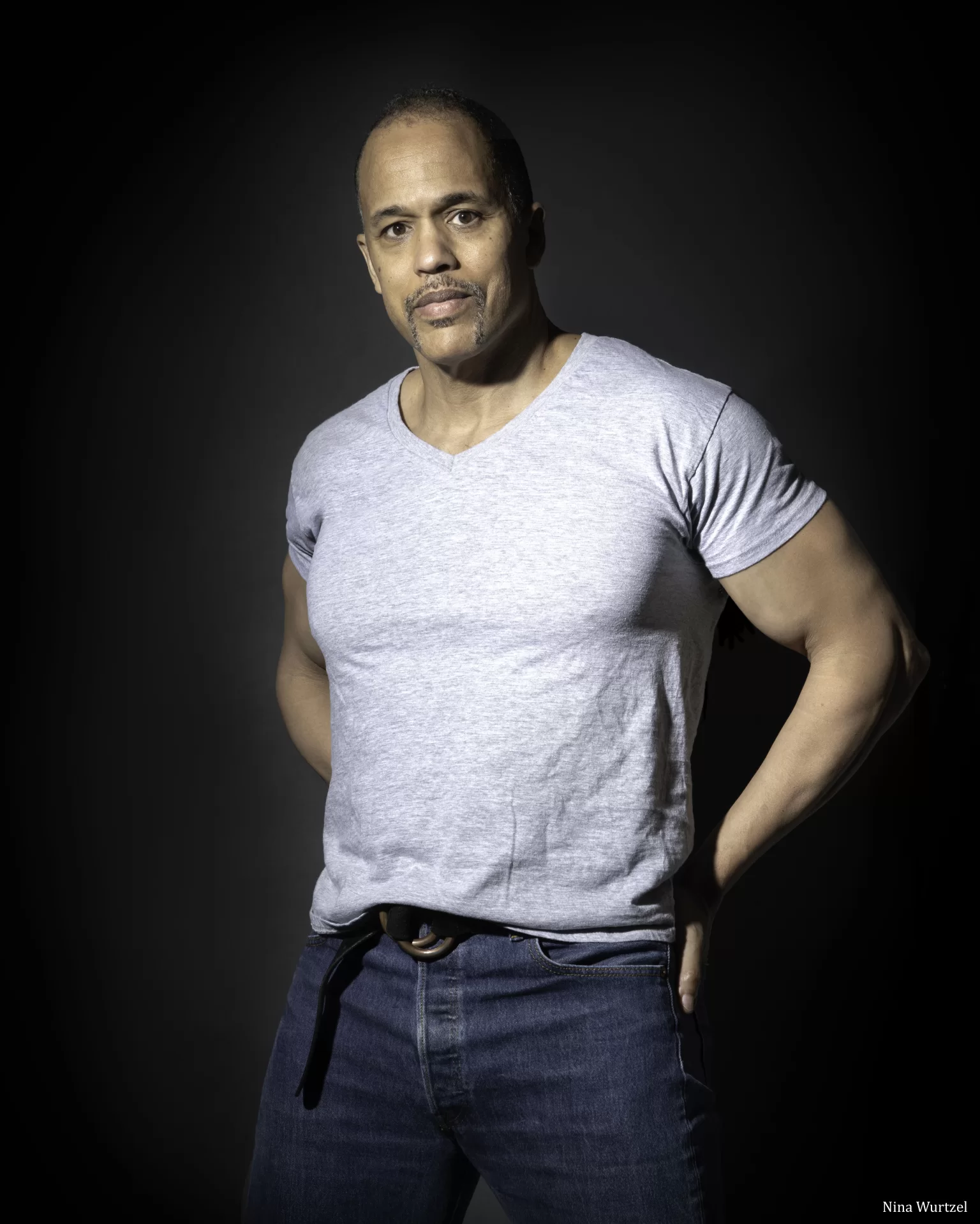 An actor who has numerous television and film credits since the mid-1990s, Cobb gained new acclaim in 2019 for his award-winning off-Broadway play, American Moor, which explores the perspective of the African American male through the metaphor of Shakespeare's Othello.
The play is "about performing Othello but also, in a way, about being Othello," said a New York Times review — "a black man trying to find a path to excellence in a society anxious to keep him in his place."
Ticket, Visitor, and Viewing Information
Unless otherwise noted, MLK Day 2023 events at Bates College require tickets. Each event listed in the schedule below includes a link to reserve your ticket(s). In addition, all events can be found, and tickets secured, through the Bates MLK Day Eventbrite ticket page.
Martin Luther King Jr. Day events at Bates are open to the general public. We ask that guests follow the college's visitor policy.
Video recordings of the keynote (9 a.m. Monday) and the Rev. Dr. Benjamin Elijah Mays Debate (4:45 p.m. Monday) will be published on Tuesday, Jan. 17.
Besides his keynote, Cobb will contribute in myriad ways to this year's MLK Day audiences. He will lead a screening of American Moor following the keynote, a discussion of the play in the early afternoon, and a panel discussion, "Reconsidering Othello," in mid-afternoon, joined by collaborators from his Untitled Othello Project and by Bates' resident Shakespeare expert, Katie Adkison, assistant professor of English.
The Theme
In devising the theme for this year's programming, the college's Martin Luther King Jr. Day Planning Committee sought to show the power of art — its limitless capacity for illumination, truth-telling, and compassion — in service of activism.
Art and activism "ask us to consider the ugliness of how the world is as well as the promise of how the world could be."

Tyler Harper, MLK Day Committee Co-chair
"We live in a society that is increasingly defined by the passive consumption of information, or as we now say, 'content,'" says committee co-chair and Assistant Professor of Environmental Studies Tyler Harper. "Art, when it is great, and activism, when it is effective, draw us out of this passivity."
Art and activism, he adds, "ask us to consider the ugliness of how the world is as well as the promise of how the world could be. The MLK Committee was united in our desire to use this year's event to highlight the transformative power of the arts."
During King's lifetime, specifically during the 1960s civil rights movement, many artists worked to draw Americans from their passivity, from luminaries like Harry Belafonte, Nina Simone, and Ruby Dee to less-known artists like Frank Cieciorka, whose woodcut rendering of a clenched-fist salute has remained an enduring symbol of protest and activism.
"Dr. King used his own artistry to help us imagine our beloved community living in a better world."

Justin Moriaty, MLK Day Committee Co-chair
Committee co-chair Justin Moriarty, technical director of theater at Bates, points to what writer James Baldwin said about artists, how their job is to help us navigate the "great wilderness" of our minds. As Baldwin wrote, "The precise role of the artist, then, is to illuminate that darkness…to make the world a more human world."
"I would imagine that Dr. Martin Luther King Jr. was not only familiar with this essay, written six years before his assassination, but inspired by thoughts like this found in the work of the many different artists of his time," says Moriarty. "Dr. King used his own artistry to help us imagine our beloved community living in a better world."
The Offerings
This year's two dozen MLK Day events include screenings, discussions, workshops, readings, and performances — not to mention a session of bread-baking and another treat, the verbal and intellectual acrobatics of the annual Rev. Dr. Benjamin Elijah Mays Debate, which brings together student debaters from Morehouse and Bates colleges. This year's motion is: "This house believes that the targeting of iconic works of art to advance social justice is justified."
Most MLK Day sessions are led by Bates students, faculty, or staff; others by Lewiston-Auburn community partners or first-time MLK Day visitors.
On Sunday afternoon, Marshall Hatch '10 returns to Bates for a screening and discussion of the documentary All These Sons, which follows Hatch, who leads the faith-based MAAFA project in Chicago's West Garfield Park neighborhood, and a fellow community leader as they try to "shepherd young men away from Chicago's gang life," says reviewer Dwight Brown.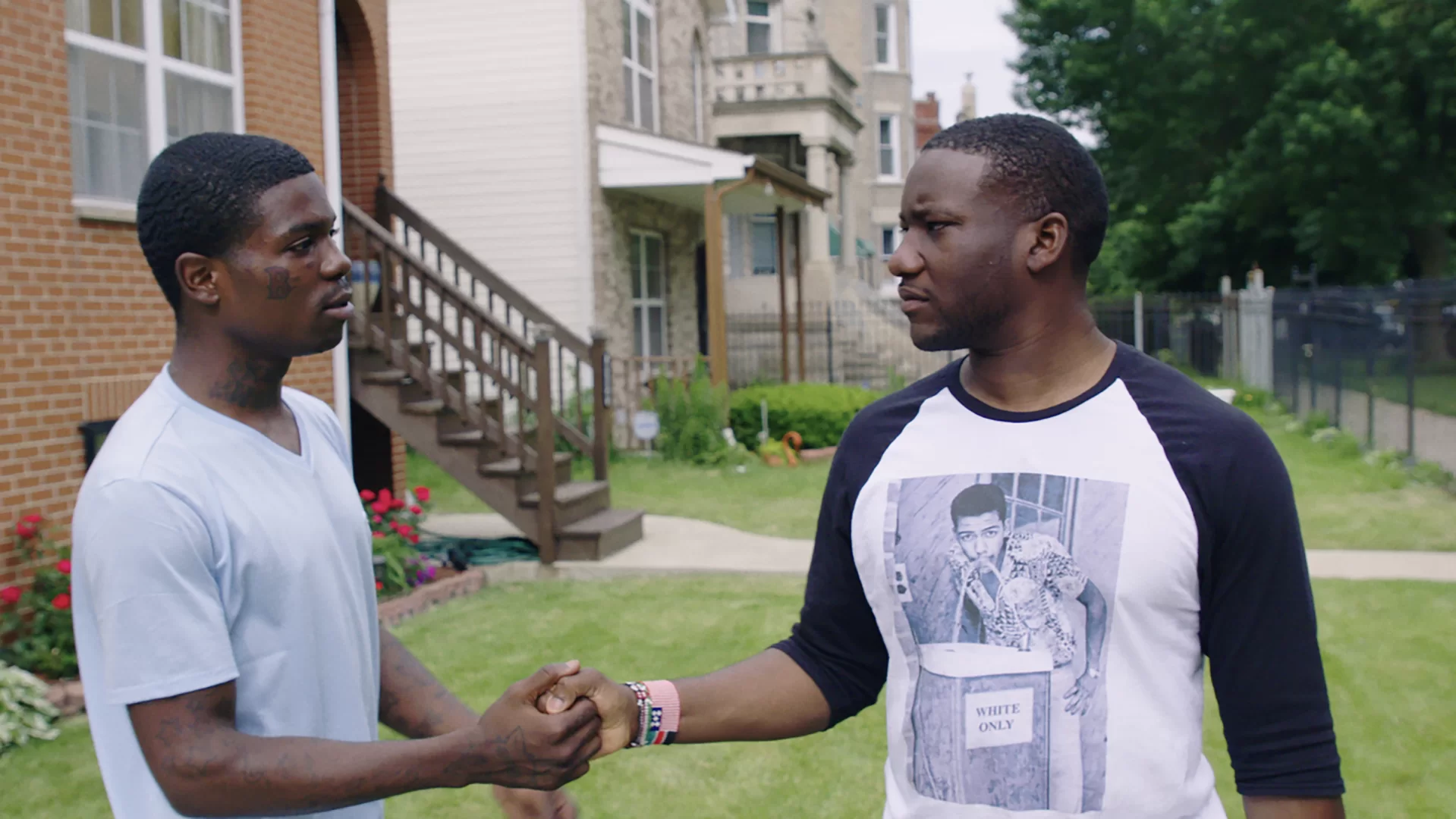 "On view are consciousness-raising groups, adolescents voting for the first time and churches with stained-glass windows depicting black religious leaders." Filmmakers Bing Liu and Joshua Altman "capture these precious moments of hope adroitly."
Sunday evening's traditional offering is the Martin Luther King Jr. Interfaith Service, featuring readings by Bates student poets, songs from local multifaith community members, and a dance message by Assistant Professor of Dance Brian J. Evans.
Following Monday morning's keynote, various mid-morning sessions include the student-led workshop "Linguistic Justice," designed to help Bates students and others who do community-engaged work better navigate the linguistic diversity in local schools, where nearly three dozen languages are spoken.
Making the grade for this year's MLK Day offerings is a workshop on "ungrading." Relatively new to pedagogical theory, "ungrading" means assessing student work with a focus on enhanced learning and close interaction, rather than numbers or letters. "We will share common myths or misconceptions about ungrading and encourage critical reflection on why we grade as we do," says Lindsay Hamilton '05, director of the workshop sponsor, the Bates Center for Inclusive Teaching and Learning.
Trajectories from French to English are the topic of another morning session, "Translation Rhythms." It presents short works of creative nonfiction that were written by French-speaking students at the Université Catholique de Bukavu, in the Democratic Republic of Congo, and translated into English by French and francophone studies students at Bates.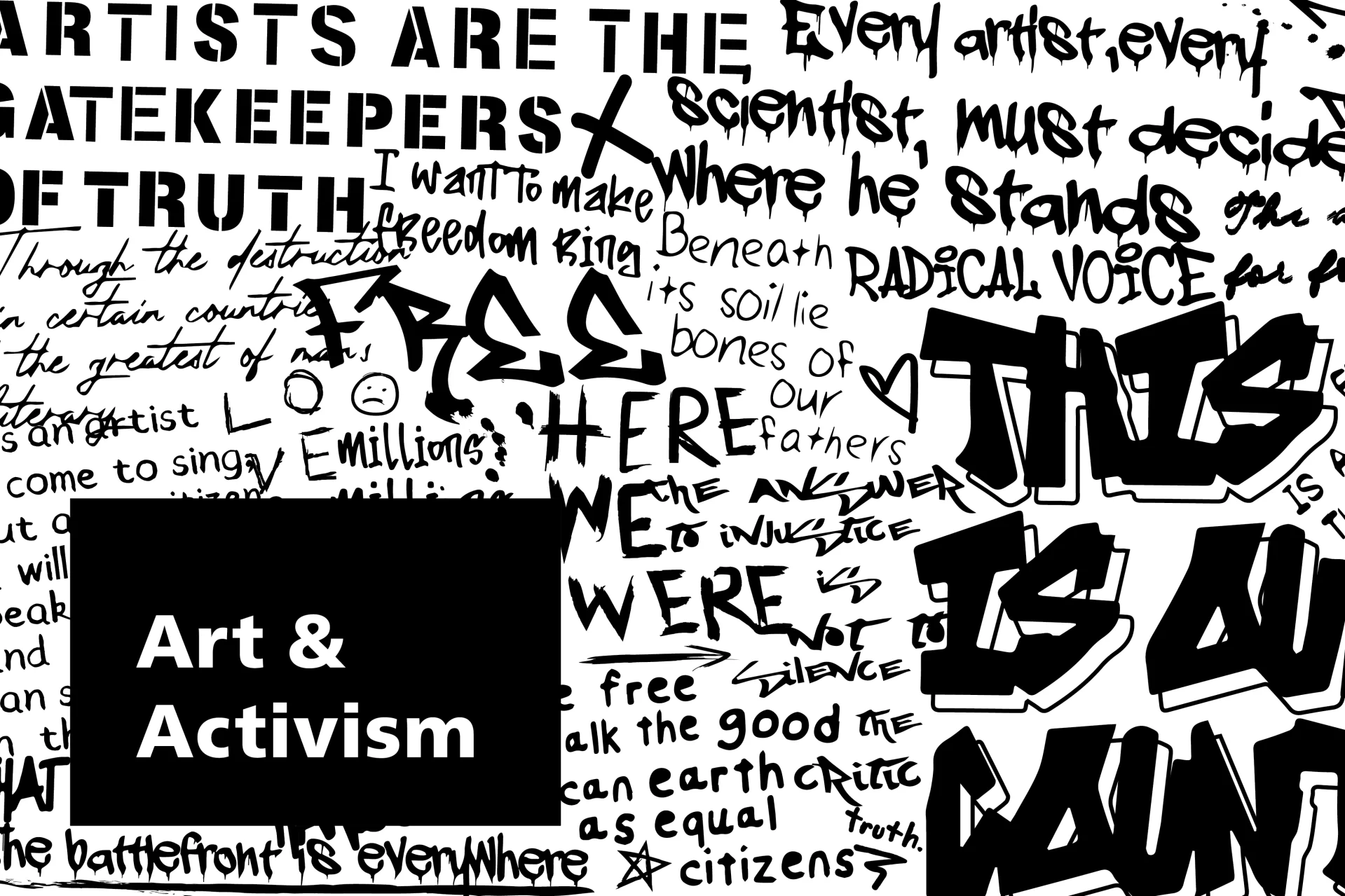 A third morning session, led by dance professor Evans, uses a community-driven arts framework to grapple with the first three words of the preamble to the U.S. Constitution: "We, the people." The workshop, "Do, Process," asks this question: "How do 'we' confront the implications that arise when one of the foundational documents of the United States of America does not equally protect all of its citizens, let alone those it deems illegal and foreign?"
In the afternoon, the goal of the workshop "A Moment of Rest" is to listen — really listen. An award-winning score of ambient, high-tech spiritual jazz and poetry promises attendees a "sound bath," in the words of presenter and multidisciplinary artist James Allister Sprang. In turn, deep listening becomes "a radical act meant to consciously bring awareness to the present moment while welcoming our bodies, our ancestors, our traumas, our pain, our longings, visions, and dreams."
Over at Commons, attendees at a second-floor workshop can get a basic understanding of the various exercises, skills, and games that theater folks use to develop a play and their acting abilities. Presented by Maine Inside Out, the workshop relies on a theoretical approach known as "Theater of the Oppressed," in which theater's creative power is both shared and unleashed in service of social justice.
Finally, the Black Student Union's annual cultural showcase, Sankofa, takes place Monday evening. Sankofa is a decade-long tradition at Bates inspired by the Akan word for "return" — embodying remembrance, memory, and community in its use.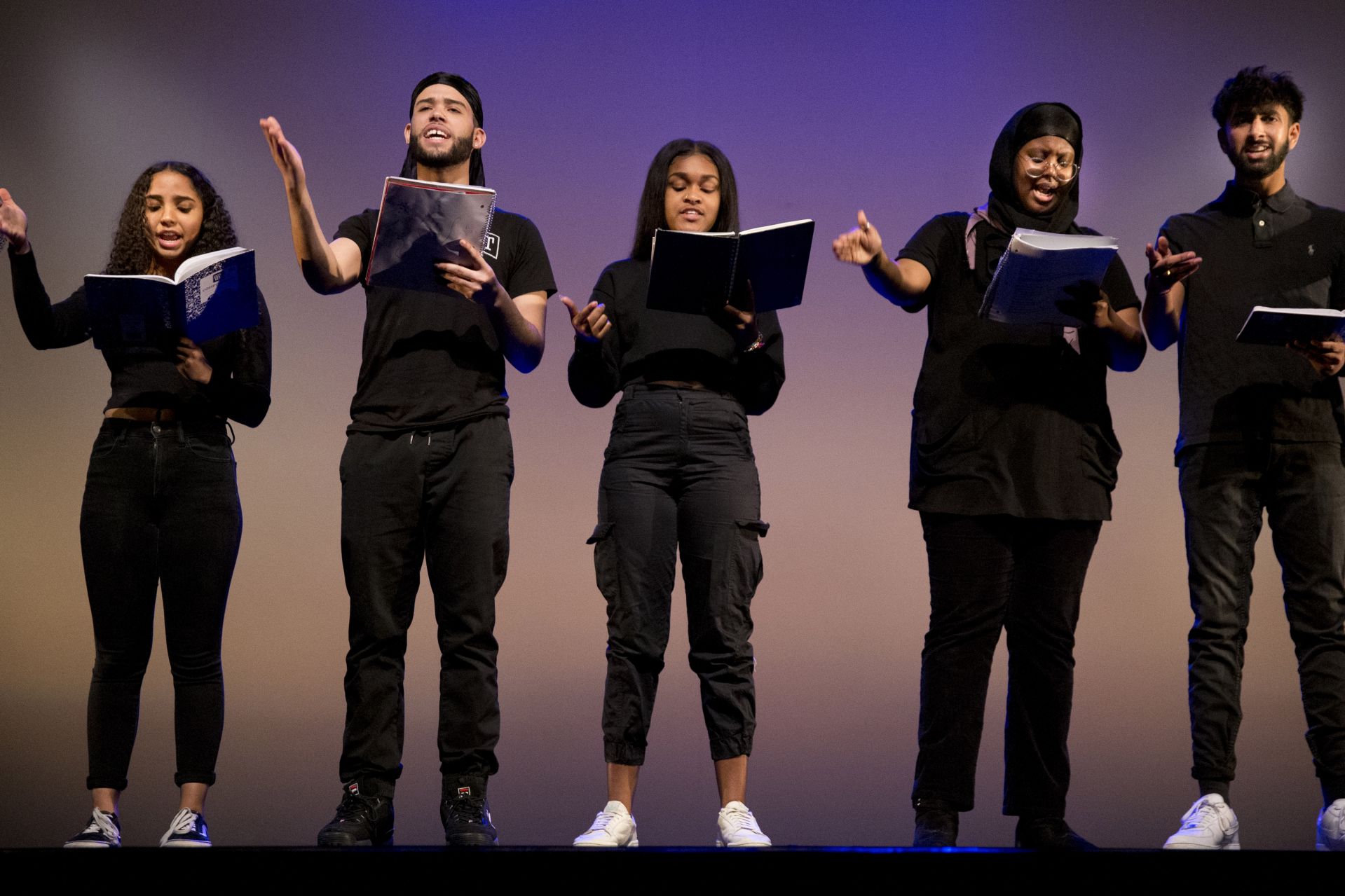 This year's edition aims to "reflect Black grief, Black resistance, and most importantly Black joy through poems, dances, speeches, and songs," said organizer Sam Jean-Francois '23. "All members of the greater Bates community are welcome to help us embody the beauty of Black joy, and hold this space of resistance with us."
View Comments