"Ight! Ight!" exclaimed the little boy, pointing to the flashes of light peeking through the forest canopy high above him.
"Light," without the L, was one of the first words that Caleb Ireland '23 spoke as a child, often while riding in a backpack carrier with his parents on walks near their home in Amherst, Mass.
"I guess I was mesmerized by the beauty," says Ireland. "I had this understanding, even as a child, that there was some relationship there between the light and the forest and the trees and the whole system together."
As he grew up, Ireland loved to roam the forests, fields, and swamps near his rural home. Those experiences blossomed into an interest in pursuing college studies that might combine Ireland's various ways of seeing the world: through the natural sciences and fieldwork, and by telling stories that "can really inspire and teach people — really open their eyes to questions and issues and different people they may not have considered before."
---
Ireland is now an award-winning senior environmental studies major with minors in history and German, and the inspiring, eye-opening story he's telling is through his honors thesis. It's about a swamp — not one of his childhood haunts, but one that's hundreds of miles to the south, the Great Dismal Swamp, which stretches across southeast Virginia and northeast North Carolina.
In the years before the Civil War, the swamp became a refuge of resistance for Indigenous, African, and African American people escaping slavery and settler colonialism. Ireland is exploring that period from two disciplinary perspectives — biogeochemical and historical — to look at how these persons "used the ecology and geology of the swamp to build community and mount resistance against plantation society."
Ireland has scoured scientific data about the swamp to use as "evidence to tell this story about Blacks and others who formed places of freedom in the swamp right next to plantations, away from the tyranny of slavery."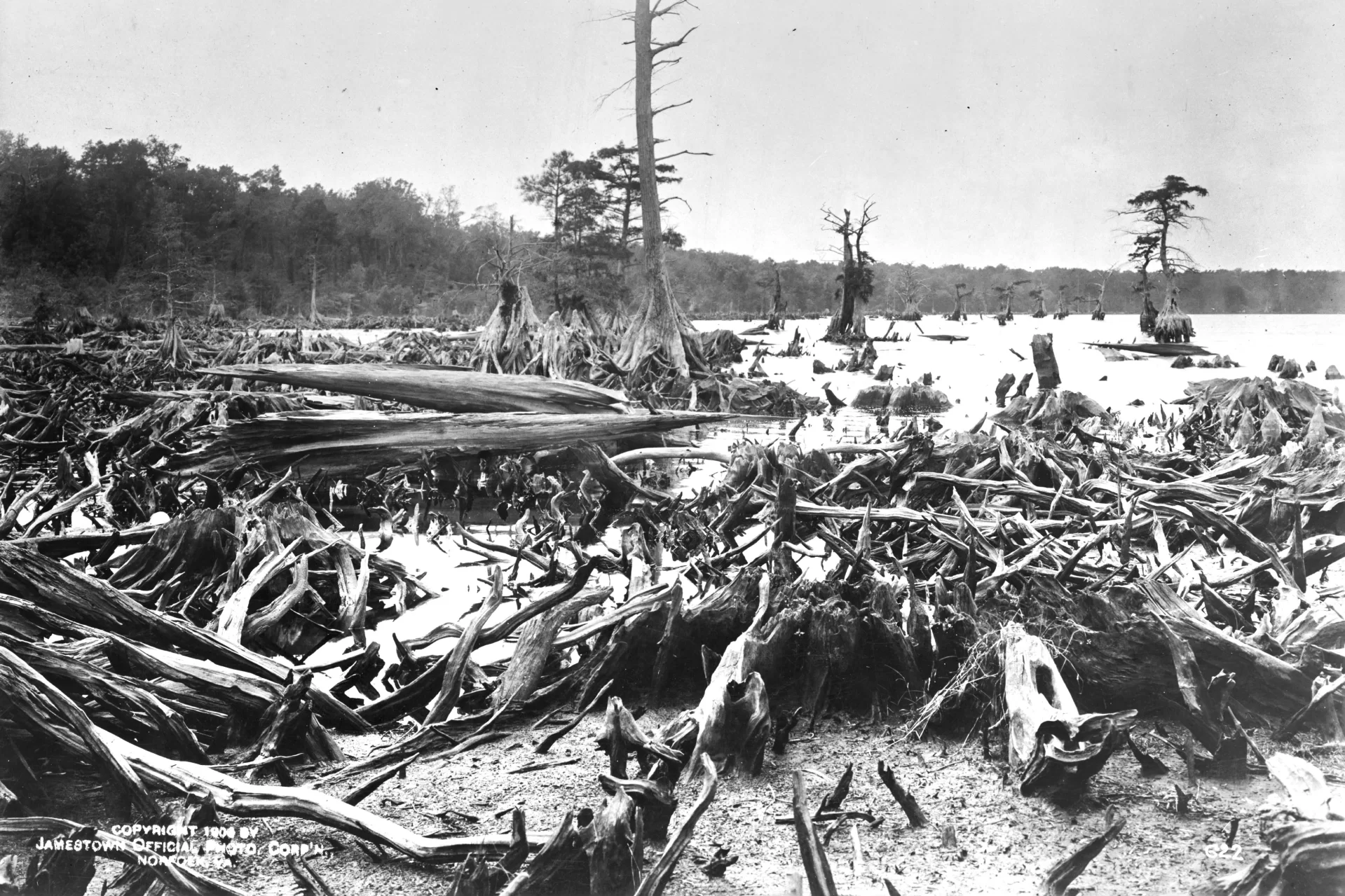 Last year, on the strength of his thesis proposal, Ireland received the college's Forrest K. Garderwine Award, for the rising senior who offers the most promising thesis proposal or essay or paper addressing 19th-century U.S. history, with preference to topics related to the Civil War.
Supported by his thesis adviser, Associate Professor of History Joe Hall, Ireland will take his research on the road later this month, to a preeminent academic gathering usually reserved for more experienced scholars, the American Society for Environmental History's annual conference, in Boston.
"I'm a little nervous because it's usually more of a graduate-school thing," he says. "But it should be really cool. It'll be really fun."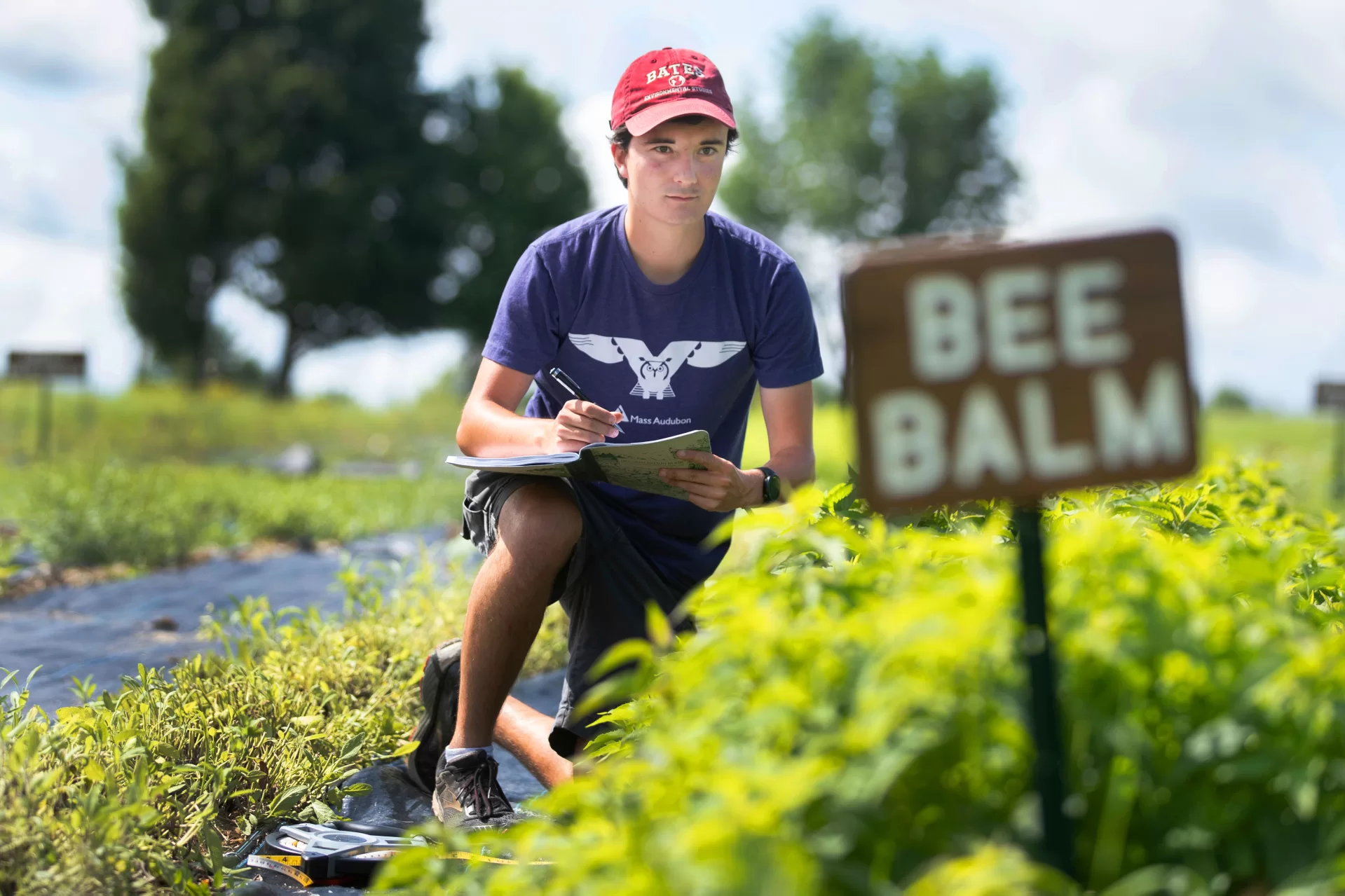 A Dana Scholar who's been on the dean's list each semester, Ireland finds ways to partake of Bates fun, singing with the Deansmen and playing ultimate with Orange Whip. He supports fellow students at the Academic Resource Commons and has explored the local community as a Purposeful Work intern at the historic Sabbathday Lake Shaker Village in 2021.
Like most students, Ireland arrived at Bates with only a rudimentary understanding of what a "major" is. "I had a really siloed understanding," he says. He figured that geologists studied geology and chemists study chemistry — and never the twain shall meet.
But disciplines often do have robust meetups, like the other day when Ireland and fellow students in their environmental geochemistry course headed to nearby Cochnewagon Lake for fieldwork, using a powered auger to drill through the ice to take samples of sediment and water.
Through the highly interdisciplinary Bates program of environmental studies, Ireland has found the opportunity to "combine work in the classroom, in the lab, and the field to get a really holistic and nuanced understanding of the systems that I study."
It's exactly the approach to learning he has come to value: "the many different ways of thinking, ways of understanding knowledge, ways of pursuing different kinds of questions, and thus weaving together different disciplines to tell a new story."
View Comments