On the Schaeffer Theater stage, a group of students are warming up, rhythmically stepping and swinging together to "SOS" by Rihanna.
They're the cast of the Bates theater production of Shakespeare's Much Ado About Nothing — which opens March 16 — and they're learning the East Coast Swing.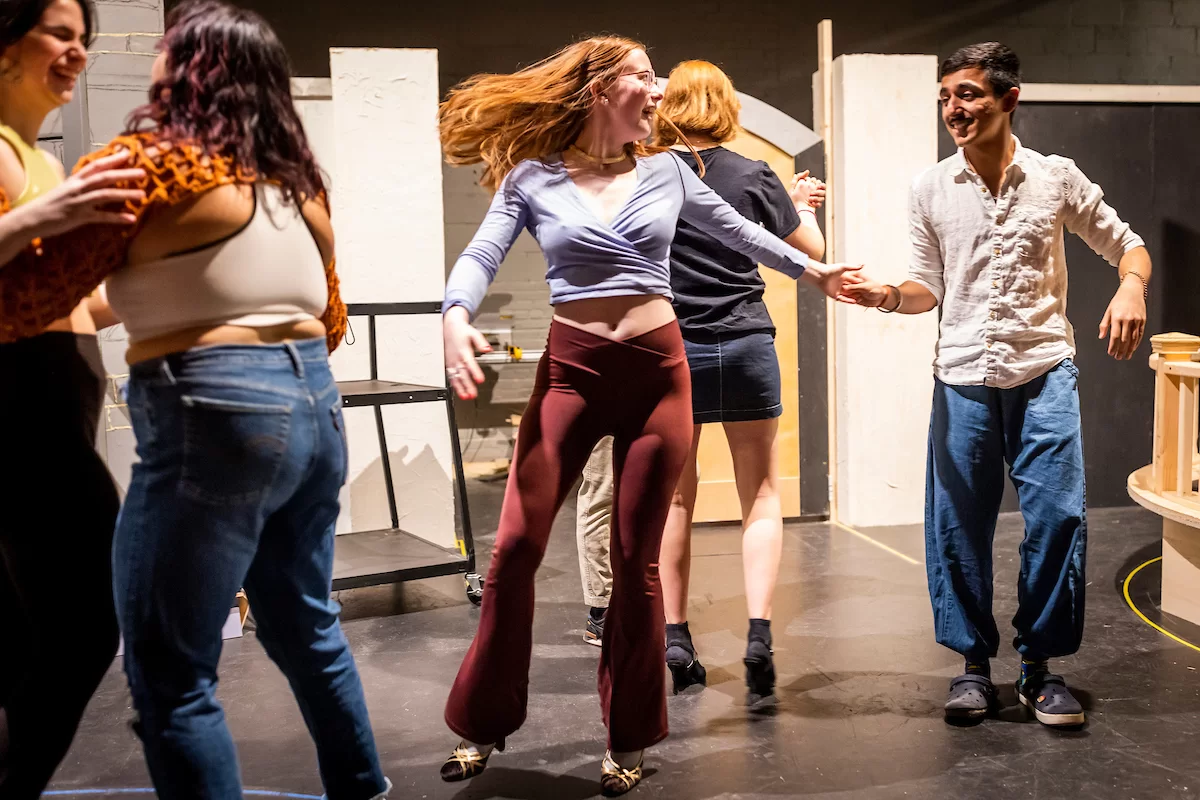 Rihanna might seem an unusual song for a dance whose heyday was during the mid-1900s big band era. And swing dancing is surely an odd addition to a Shakespeare play. But the dance fits just right for this production, set when swing was still king, right after World War II, on a coastal estate on Maine's Mount Desert Island.
The actors, wearing bejeweled and be-feathered masks, will debut their swing skills during the play's masked ball scene; Rihanna will be replaced by Glenn Miller and his big-band classic, "In The Mood," played by a small band on the Schaeffer stage.
One of the advantages of East Coast Swing, which has a six-count basic step, is that you can dance it to pretty much anything, Rihanna included, says Mia Bernstein '23, a double major in dance and anthropology from Bedford, Mass., who is teaching the cast swing, with help from Peter Nguyen '24, a physics major from Philadelphia, and Lauren Reed '23, a dance and Africana major from Baton Rouge, La.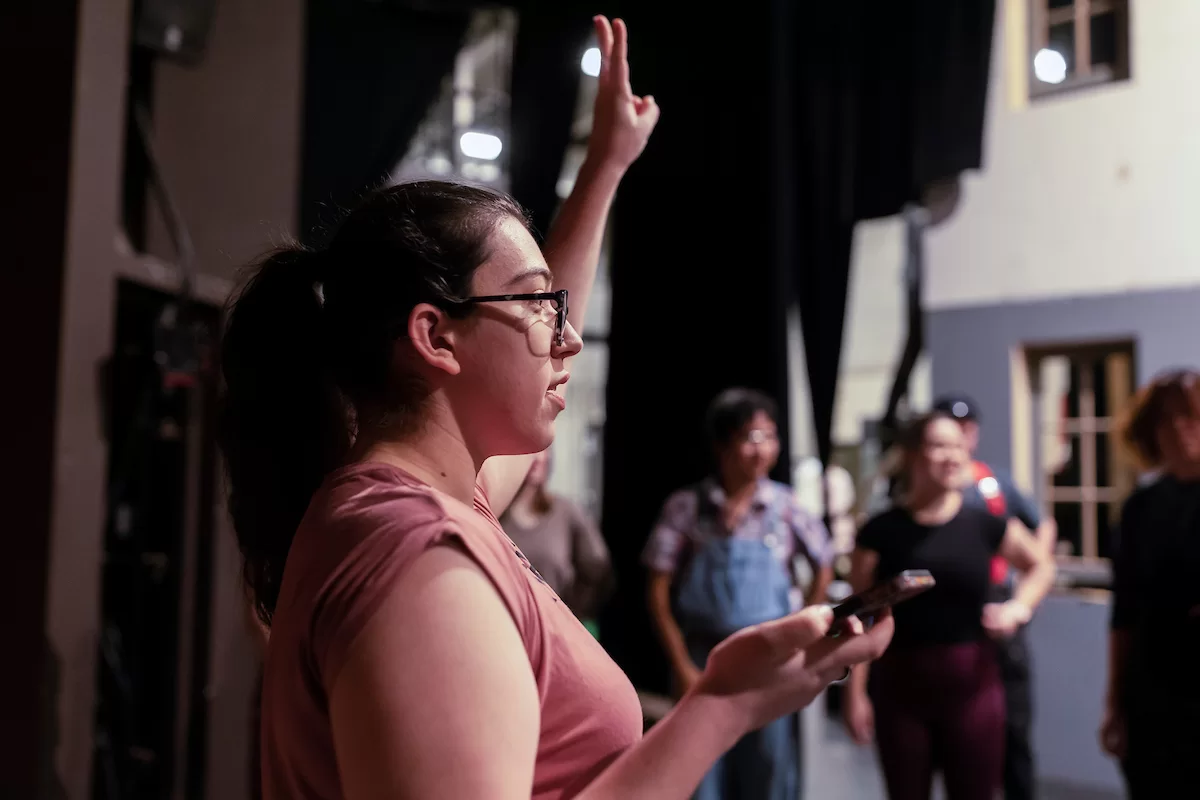 When Tim Dugan, an assistant professor of theater and the director of the play, asked Bernstein if she could teach swing to the cast, she knew she had to get Nguyen, a fellow member of the Bates Ballroom Team, on board.
"If I'm teaching, I need a partner because I can't do both sides of the footwork at the same time," Bernstein explains. "I know all the follower steps, but I don't know what his feet are doing half the time. I just know what his arms are telling me to do. And so we kind of work together to make sure that nobody's tripping over their own feet and getting bad directions."
But it's more than smooth footwork: After digging into the history of East Coast Swing, which evolved from the Lindy Hop, born in the Black neighborhoods of Harlem, Bernstein knew that "there was no way we can do this without acknowledging and working with the roots of the dance."
With Reed's help, Bernstein has been performing a sort of "reverse archeology" of the dance, poring over old dance manuals, videos of performers, and history texts, to "put the Black and jazz aesthetics back into this dance and attribute it to the people who created it and who it really belongs to," says Bernstein.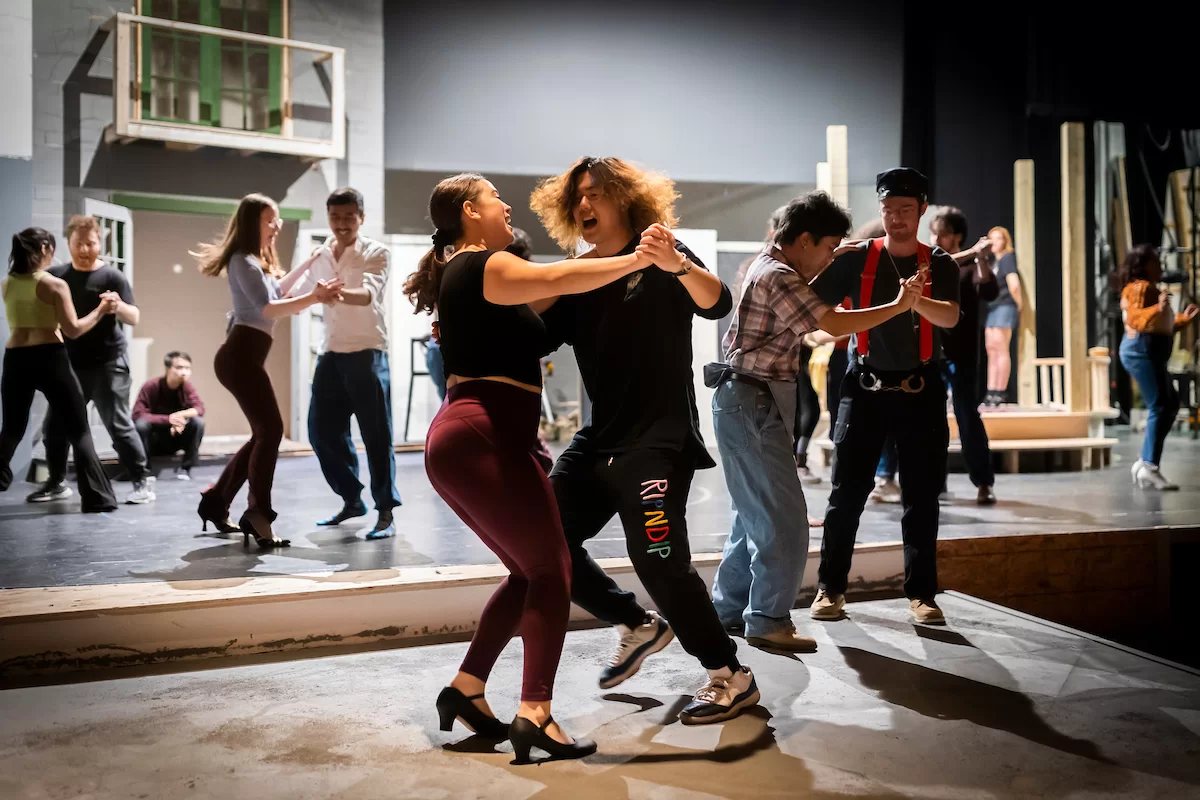 One major change, says Bernstein, is the posture. European-style ballroom dance — and especially competitive ballroom dance — features a more rigid, straight-backed posture, similar to that of ballet. The original posture, with its jazz roots, had a lower center of gravity, and was more loose and fluid. This is what they're teaching the Much Ado cast.
And it's obvious from watching the cast rehearse that they are having fun figuring out how their characters dance the East Coast Swing. Most are wearing their costume shoes, and the clowns of the cast — Dogberry, Verges, and the Watch — are bringing their inner clowns to the choreography.
Out in the house, facing the stage, Lucie Green '23 is typing speedily on her laptop, jotting down notes on everything happening onstage. She's a theater and English major from Pittsburgh, and this production is in partial fulfillment of her theater thesis in stage management.
It's also the first Shakespeare credit on her resume. She's been prepping for the show since last summer, studying the text and gathering an endless list of every entrance, exit, stage cue, scripted prop, setting, and character description
"I think that the stage manager really just has to have a working knowledge of every aspect of the production to be able to do it successfully," Green says. She has a maze of folders of documents and spreadsheets living on her computer, full of notes on the text, schedules, to-do lists and deadlines, notes from every rehearsal, and much, much more.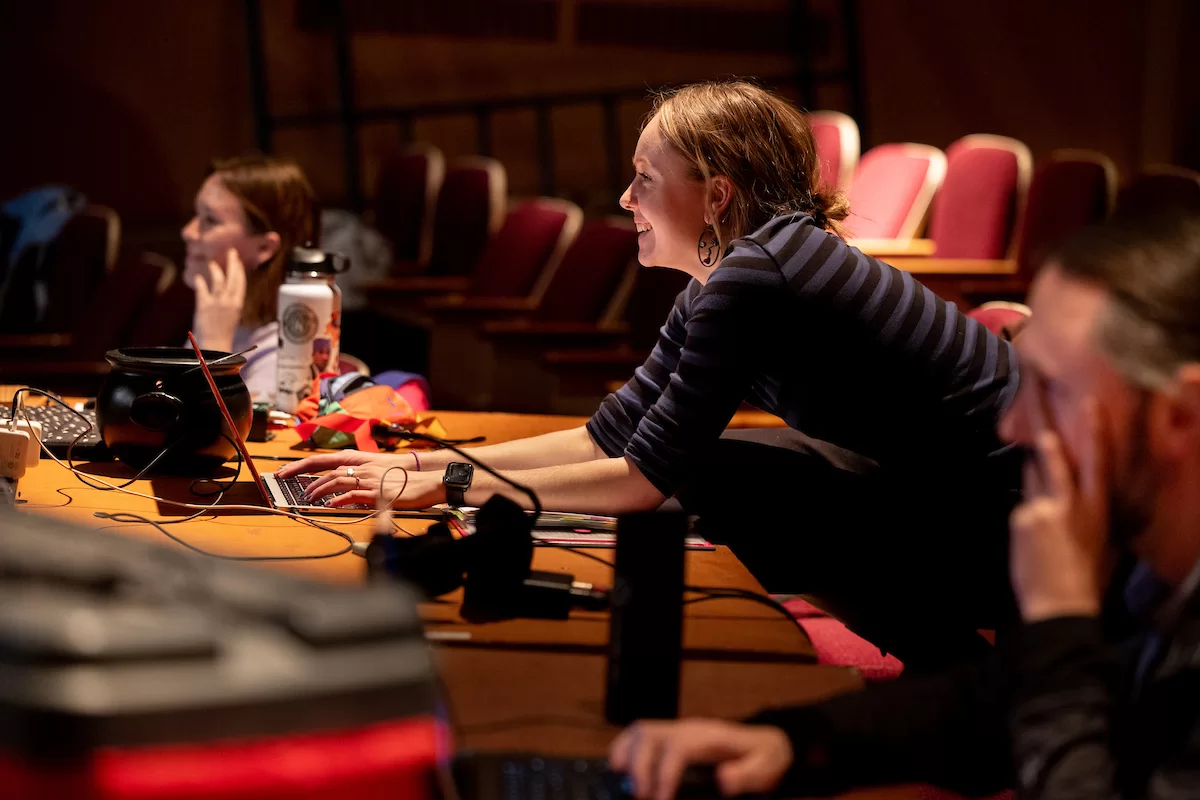 For part of her thesis, she's writing a handbook in stage management that she hopes will be useful to future students interested in stage management. It's based on her own subjective experience, she says, but has tips on creating a good theater environment.
"For the environment to be healthy and fulfilling and sustainable, that's really the most important thing to me," Green says. "Because that's the only way that people are going to enjoy it and that's more important than the little mechanics that I'm working on."
As everyone involved in the production heads into the final week of rehearsals and adjustments, the actors really start to hone in on their characters, Dugan says, and their collaboration with the stage manager and technical team really starts to blossom.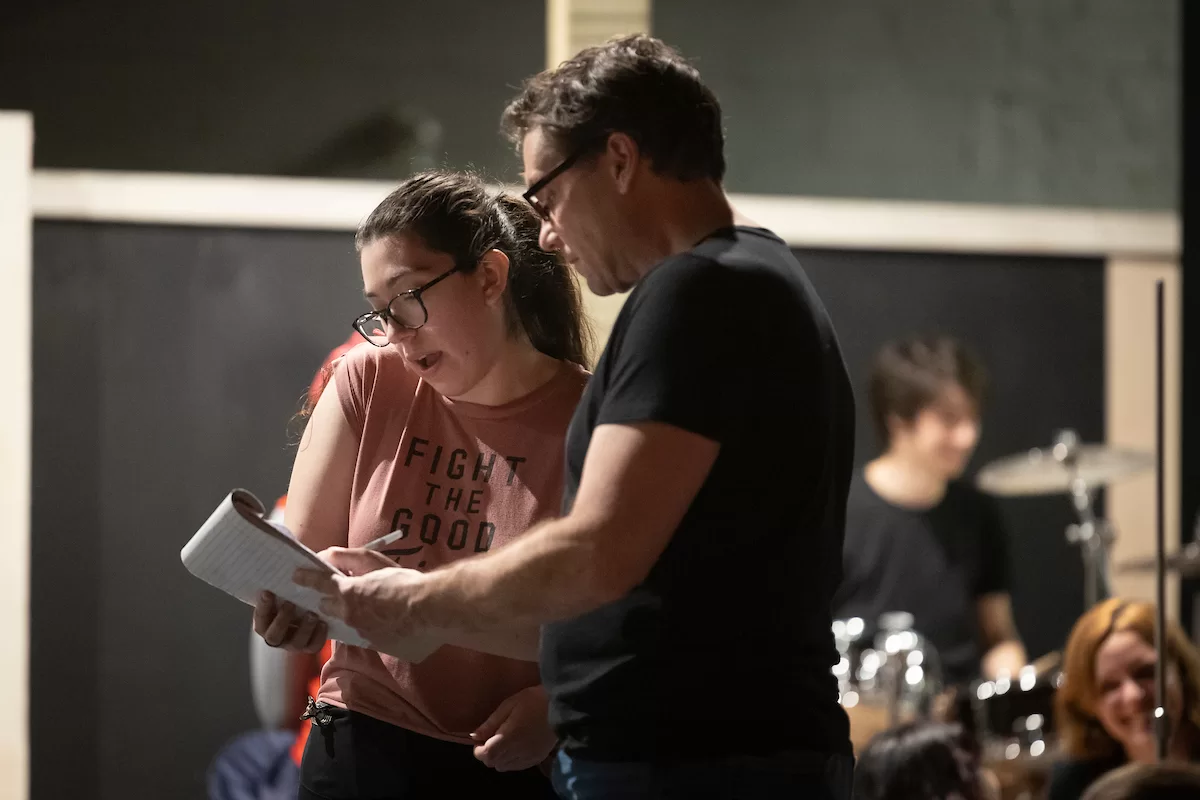 A lot can change in a week, "and that's kind of the wonderful thing about the play process, is that it starts gradually becoming the actors' journey," he says. "There's a real feeling of giving it over because they're the ones who are going to be doing it."
View Comments