Bates College has announced the election of three new members to its Board of Trustees, effective July 1, 2023:
Jeremy Chase '91, a healthcare investment professional
Shannon Griffin '16, analyst for community-driven real estate development
Jason Ryan '96, life-sciences industry executive and board director
"On behalf of the board, I wish to express our appreciation and excitement in welcoming three talented new Bates trustees," said John Gillespie '80, chair of the board. "Jeremy, Shannon, and Jason will bring a broad range of perspectives and expertise that will benefit Bates and our board. We extend a special welcome to Shannon, whose election as a young alumni trustee reflects the board's interest, established in 2016, to include recent graduates' viewpoints and input on communication, engagement, and volunteer strategies."
Jeremy Chase '91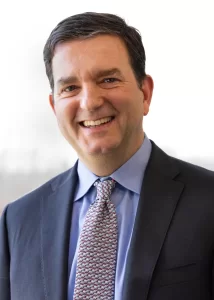 Jeremy Chase is a healthcare investment professional with over 25 years of experience and is co-founder of Parkman Healthcare Partners, an investment firm based in Stamford, Conn., that specializes in the medical technology, biotechnology, life sciences, and health care services sectors. Prior to founding Parkman, Chase was a senior analyst at the investment firms Schonfeld and at Millennium; a managing director at First Manhattan; and a principal at Pequot Capital.
Chase majored in English at Bates. A member of the varsity baseball team, he was co-captain his senior year, receiving the David Nash Baseball Award for exemplifying "effort and dedication" to baseball at Bates. Chase has served as a Bates Fund class agent; a member of the College Key alumni honor society and on the New York Bates Business Network steering committee. He received a Bates' Best Award for volunteer service in 2016 and has been a member of the Alumni Council and Reunion Gift committees. He has served as a Purposeful Work Job Shadow Sponsor. He is married to Christine Werthmann Chase '92, and the couple lives in Rye, N.Y., with their two children.
Shannon Griffin '16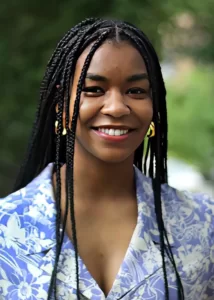 Shannon Griffin is a senior analyst at U3 Advisors, where she works with higher education institutions, hospitals, and other nonprofit organizations to develop community-driven solutions that prioritize equity and inclusion in development projects. Griffin's previous experience includes a Princeton in Asia Fellowship in Shanghai, China, where she worked in student life and as a teaching fellow at a Chinese-English immersion boarding school. She has worked as a college counselor and community assistant and has certificates in TEFL/TESOL and in restorative justice and mediation.
Griffin majored in Chinese and psychology at Bates, studying the impact of urbanization on China's ethnic minorities and sustainable tourism. In women's track and field, she earned NESCAC All-Academic honors and a Bates Senior Scholar Award. At graduation, she received the Alfred J. Wright Foreign Language Award and the Richard V. Wagner Prize in Psychology, and delivered the annual Senior Address at Commencement. Griffin has served as a Bates Fund class agent and on her 5th Reunion Gift Committee. She is a member of the College Key alumni honor society and the Benjamin Mays Black Alumni Society, and has served as a Purposeful Work Job Shadow Sponsor. She lives in Philadelphia.
Jason Ryan '96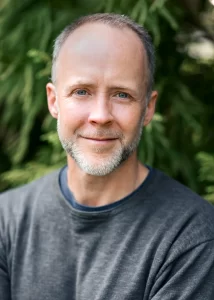 Jason Ryan has extensive executive and board experience in the life sciences and biotech industries, and currently serves as the executive chair of the board at GeneDx, a leader in delivering improved health outcomes to patients through genomic and clinical insights.
In addition to his role at GeneDx, Ryan serves as a director of Singular Genomics, a company that develops platforms and applications to advance genomics in medicine, and as the chair of the board of Somalogic, a leader in developing proteomics technology. He has a strong background in molecular diagnostics, genomic technologies, and therapeutics, and has extensive experience in scaling companies, developing strategy, capital markets, and commercialization. Previously chief operating and financial officer at Magenta and CFO at Foundation Medicine, he led finance and strategic planning functions in several industry firms, and began his career at Deloitte & Touche.
Ryan majored in economics at Bates and earned an M.B.A. from the FW Olin Graduate School of Business at Babson College. He has served as a lead Bates Fund class agent, Alumni In Admission volunteer, and chair of his 25th Reunion Gift Committee, and in 2021 received a Bates' Best Award for volunteer service. He is married to Jennifer Ryan, and the couple lives in Winchester, Mass., with their two children.