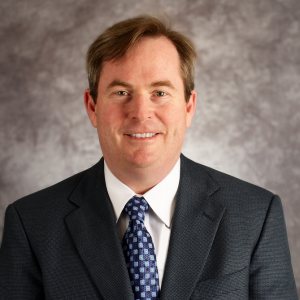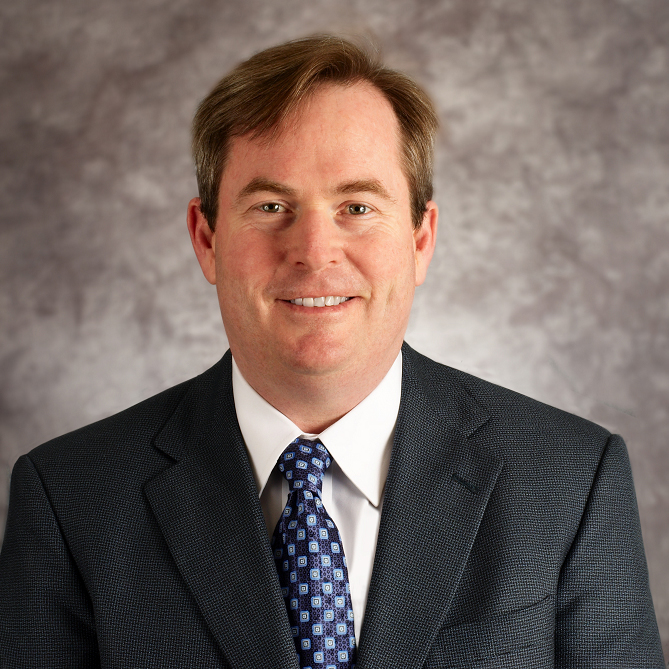 The Bates College residence hall located at 280 College St. has been named in honor of John Gillespie '80, whose engagement with the college spans more than four decades and two generations, including 20 years on the Board of Trustees and four years as chair.
"John's love and ambition for Bates are matched by creative thinking and stunning generosity," said President Clayton Spencer. "Given John's focus on preserving and enhancing the distinctive aspects of the student experience at Bates, naming this welcoming and sought-after residence hall in his honor is especially fitting."
Located at the foot of Mount David at the corner of College Street and Mountain Avenue, Gillespie Hall opened in 2007 and was designed by the firm Shepley Bulfinch. The naming is effective immediately.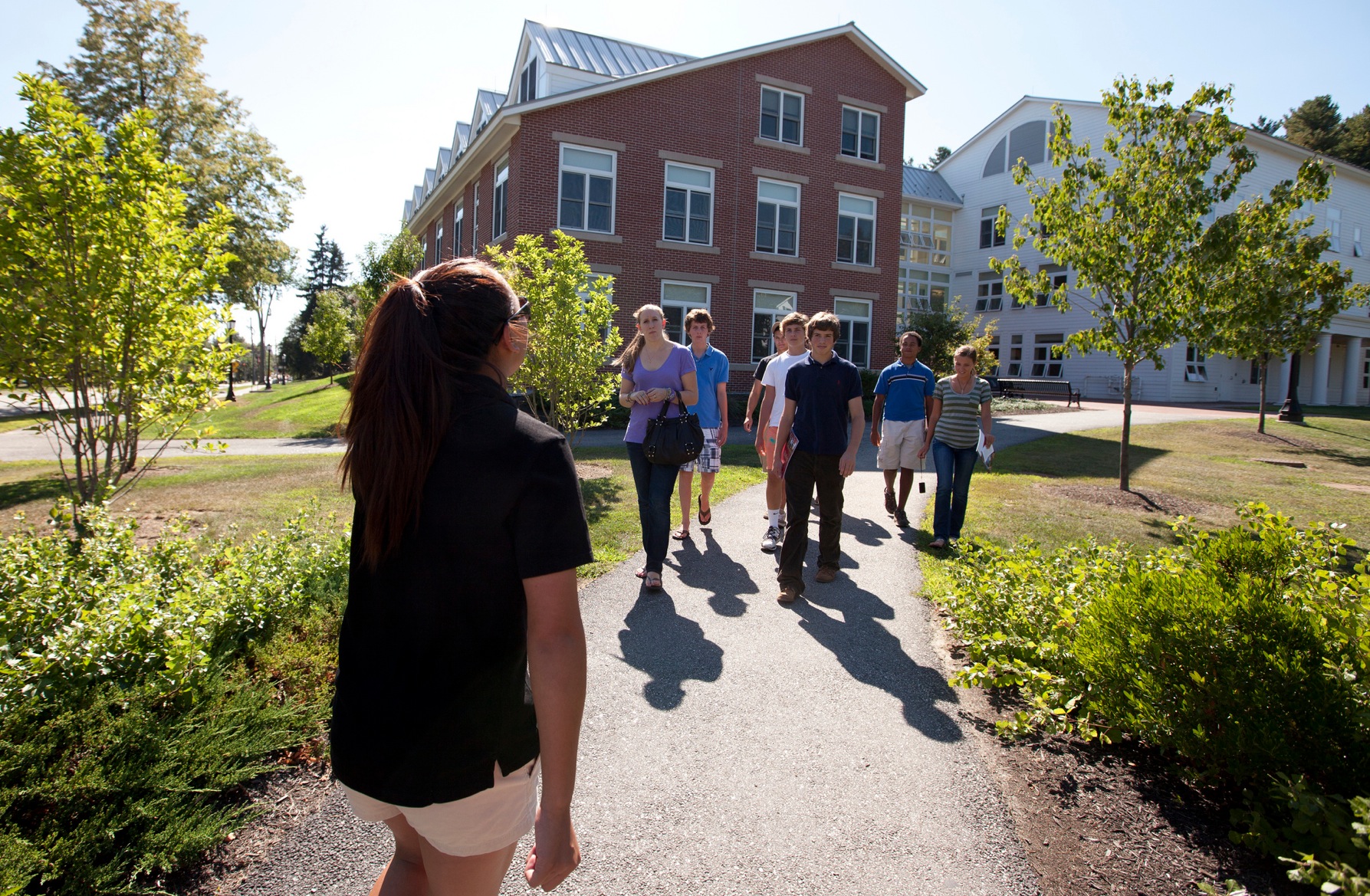 Gillespie, who will retire from the board and his role as chair on June 30, served on 10 of the board's 13 standing committees during his 20 years as a trustee. He chaired or co-chaired the board's Investment Committee for nine years, and he led the work to transition the endowment's day-to-day management from trustees to an external investment firm, working under the guidance and oversight of the board.
He was a founding member of the board's Nominating Committee in 2013 and later its chair, a role in which he was directly involved with the recruitment of more than half of all current board members. In 2020, he oversaw the establishment of the board's Equity, Inclusion, and Antiracism Committee.
Gillespie was a co-chair of the record-setting Bates Campaign with fellow trustees Michael Bonney '80 and Geraldine FitzGerald '75. Publicly launched in 2017, the campaign closed in 2022 with $345.7 million raised, the highest campaign total in college history, including $135.2 million for financial aid. During the campaign, Gillespie was a key figure in a highly successful matching-gift initiative that yielded more than $30 million in new financial aid endowment.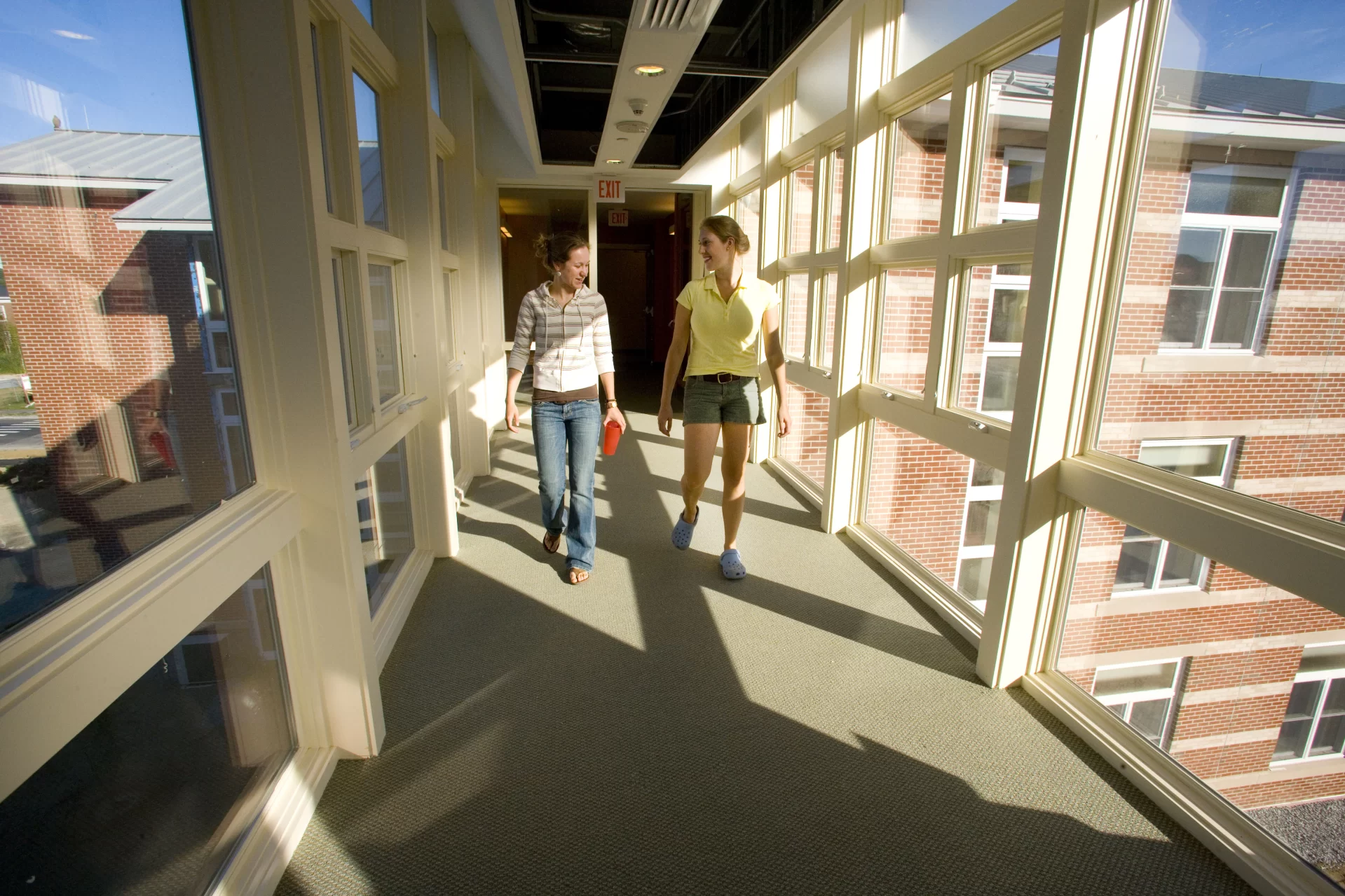 "Throughout the campaign, John led by example. An especially effective advocate for the importance of building our endowment for financial aid, John stands today as one of the most generous donors in the history of the college," Spencer said. Gillespie also played a key role as a member of the Presidential Search Committee that successfully recruited and selected Garry W. Jenkins as the college's ninth president.
Gillespie served as chair during vexing times, noted Spencer. "The global pandemic arrived during his first year in the role, presenting especially challenging issues for residential colleges. Bates' successful response depended on support from an engaged and attentive Board of Trustees, and we benefited enormously from John's steady hand."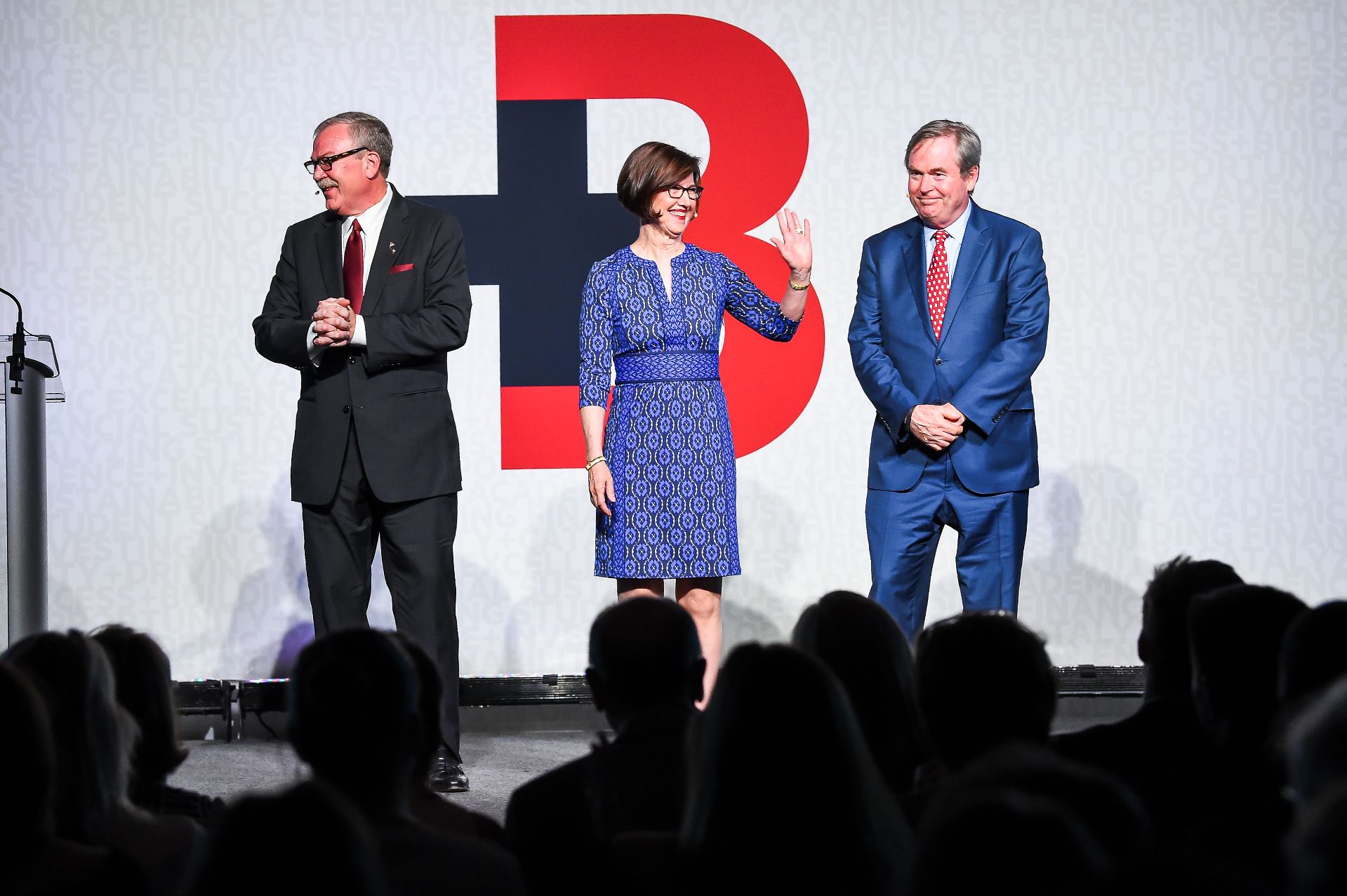 An honors major in economics at Bates, Gillespie received a master's in business administration from the Stanford Graduate School of Business and is the founder and managing member at Prospector Partners LLC, an equity investment firm. He is the father of three children, including two Bates alumni.
A dedication of Gillespie Hall will take place during the 2023–24 academic year.
About Gillespie Hall
Gillespie Hall, long known by its street address on College Street, is home to 152 students each year as well as a live-in staff member from the Dean of Students team.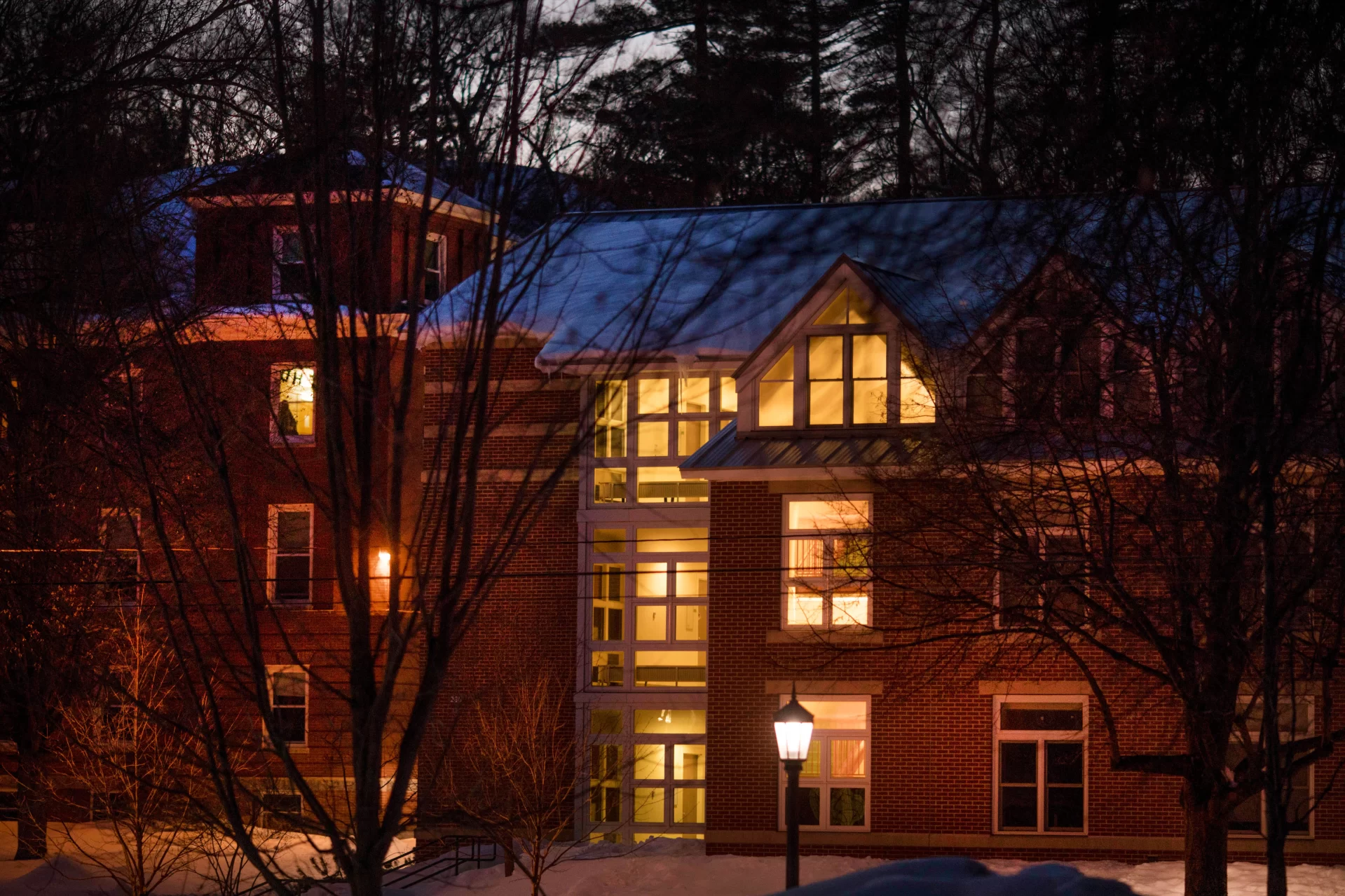 The hall comprises a white clapboard center block, two brick flankers, and glass-walled, midair bridges that tie it all together, complementing its historic neighbors on either side, Rand Hall (1905) and Libbey Forum (1909). Its various interior spaces prioritize comfort, collaboration, and connection.
The residence offers a "cluster" layout, where rooms are linked to shared lounges by means of a wide hallway, a configuration offering space for friends to hang out while encouraging new connections with others on the floor and in the building. Other spaces include Frank's Lounge, a lofty and bright area for socializing on the first floor; a well-equipped kitchen; and The Underground, a popular social space open to all students on campus.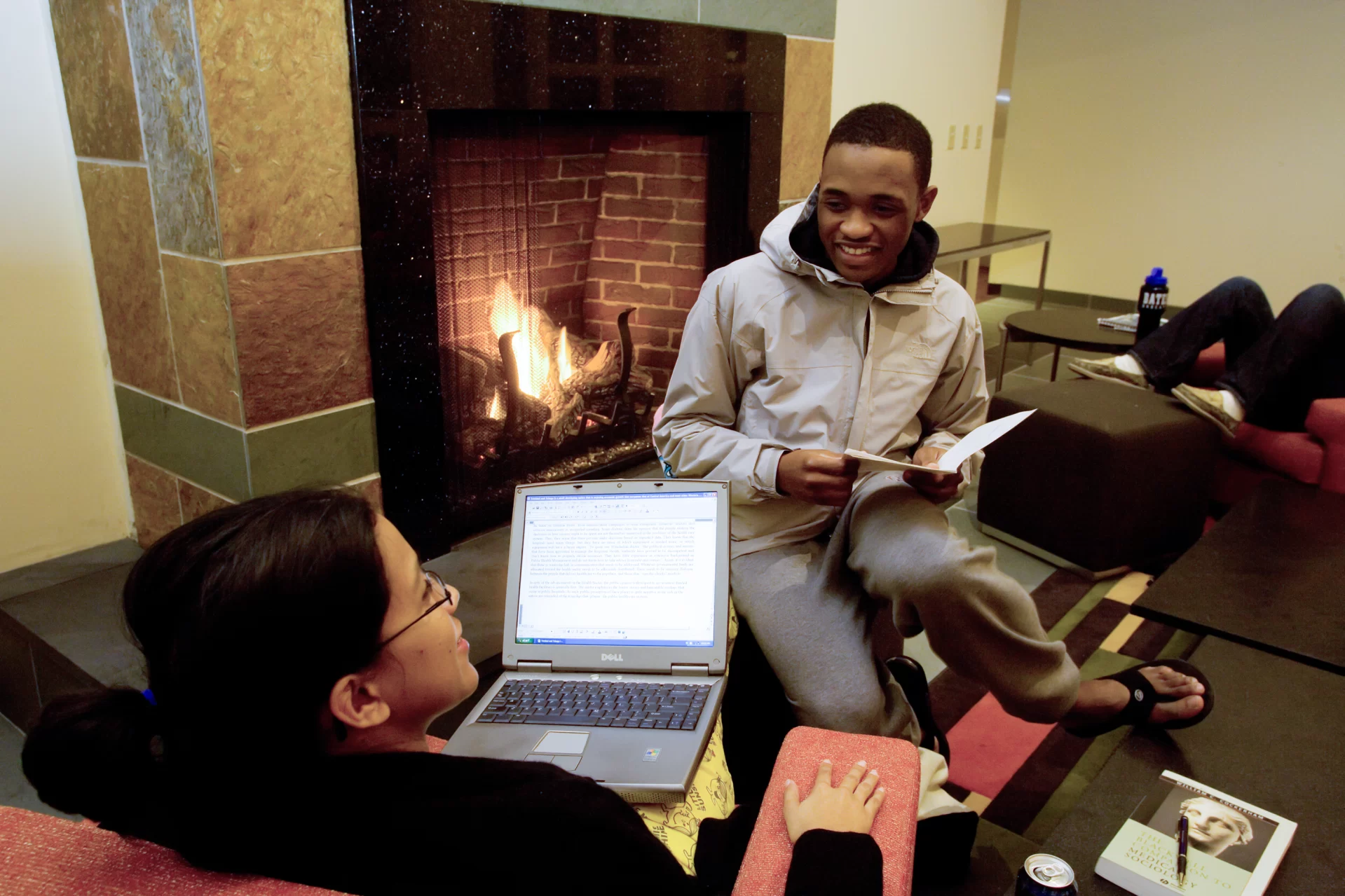 Gillespie Hall was among several major building projects that were envisioned and created as part of the college's facilities master plan of 2004, which was developed by Sasaki Associates with input from the campus community. Of the college's 36 student residences, Gillespie Hall is the 16th to carry the name of a Bates alumnus or alumna.