Two Bates College seniors who seek healing and justice for others inspired by personal journeys, one from physical pain, another from the pain of dislocation from beloved land, have been awarded Thomas J. Watson Fellowships to pursue globally focused projects in 2023–24.
Traveling to 12 countries on five continents to pursue their projects, Elizabeth LaCroix '23 of Richmond, R.I., and Adilene Sandoval '23 of Mattawa, Wash., are among 42 graduating seniors from 33 U.S. colleges receiving grants from the Thomas J. Watson Foundation for international travel and exploration in 2023–24.
A double major in English and chemistry, LaCroix will travel to Sweden, Denmark, the Netherlands, Ecuador, China, and India for her project, "The Global Story of Menstrual Pain."
Drawing from her own personal experiences, she will collect stories on the subject of menstrual pain from patients, doctors, and researchers to create a global perspective on the issue.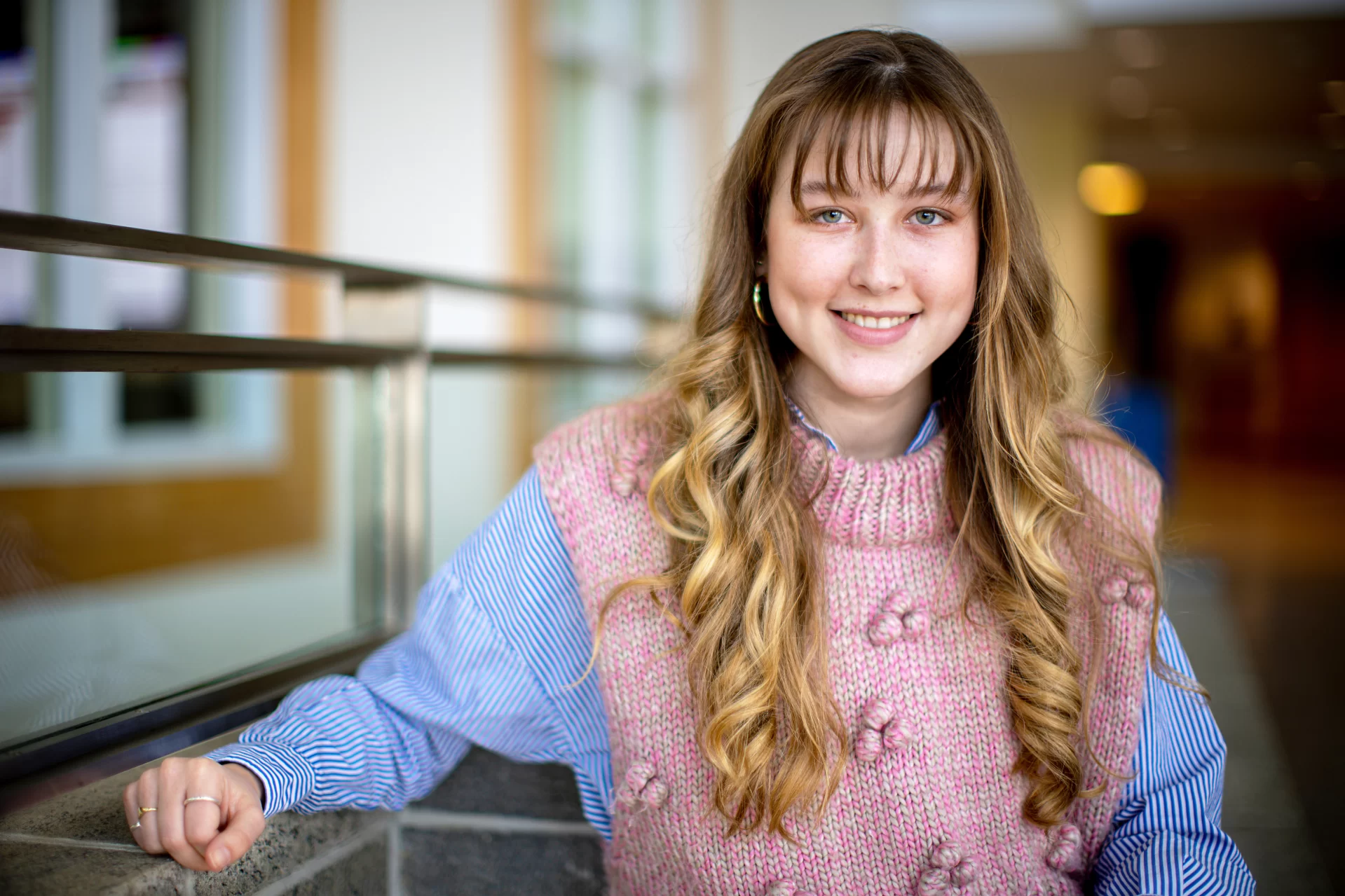 A double major in sociology and environmental studies, Sandoval will draw on her Mexican-Indigenous heritage for her project, "Weaving Together Activism and Healing."
Traveling to Australia, Italy, Ethiopia, El Salvador, Colombia, and Guatemala, she will learn about various effective approaches, all focused on place, people, and justice, that instill healing and well-being for communities that have faced the social, institutional, and cultural violence of colonization.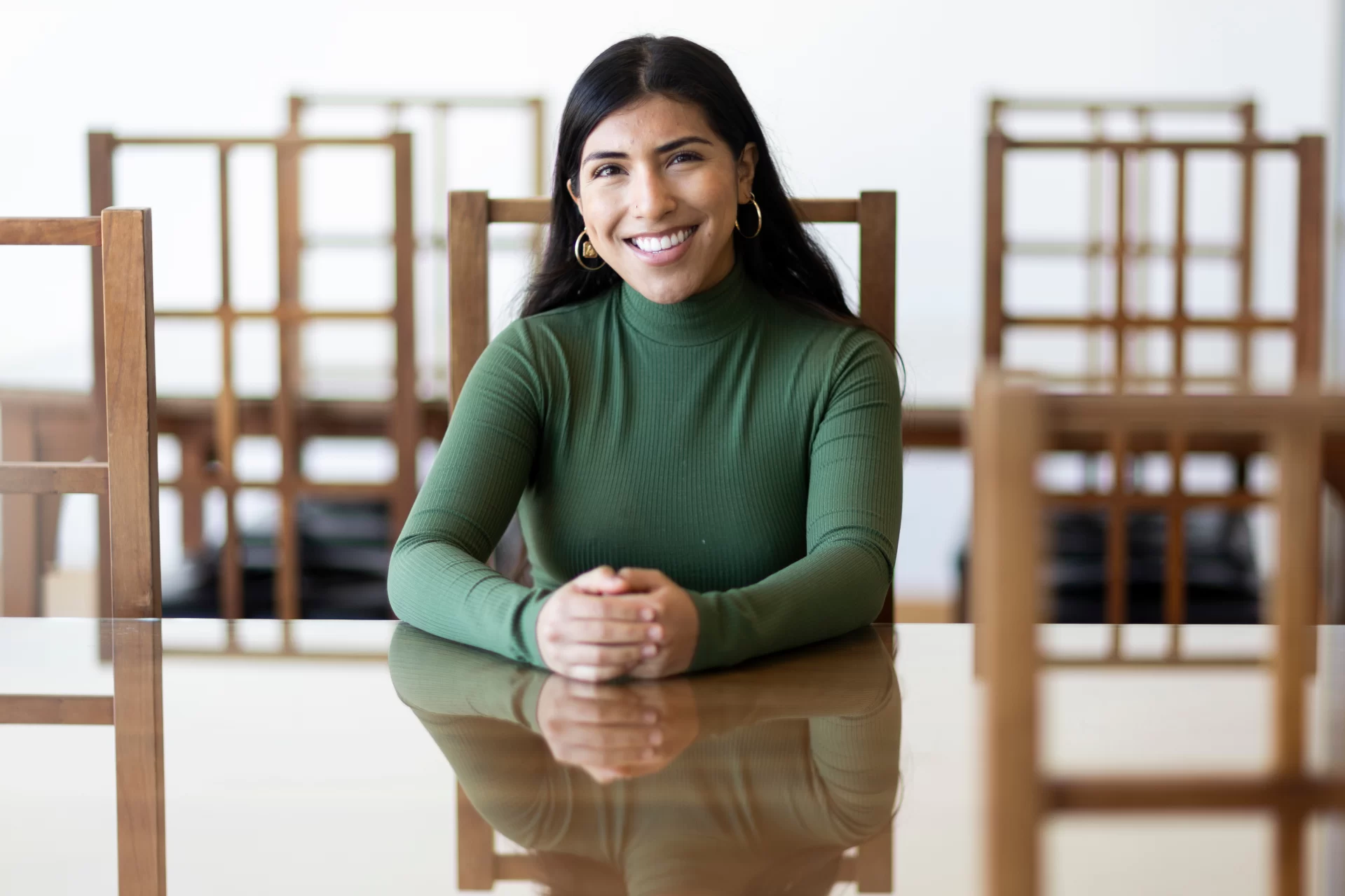 "Both of these Watson projects face outward to the world and its peoples, seeking to learn from the ways diverse cultures are caring for their bodily pain and healing their colonial trauma," says Robert Strong, a lecturer in English and director of national fellowships for Bates. "Both of these new Fellows are unflinching in confronting the suffering that exists in this world — as well as the systems that fail to care for it — and in engaging directly with the very people working toward their own healing."
Elizabeth LaCroix
Since she began menstruating, LaCroix has dealt with extreme pain during her period. "I would wake up in the middle of the night to unbearable pain coursing through my body," she recalls. After graduating from high school, she started taking hormonal birth control, a common medical approach to treating patients with period-related challenges, including pain. Finally, she felt normal, "and it was this sense of normalcy that made me realize my pain wasn't normal, no matter how common it was."
Pain defines the human condition, yet each person's pain is deeply personal, a truism that LaCroix learned while volunteering at Maine Family Planning in Lewiston. There, she met a patient who, like LaCroix, also experienced severe menstrual pain. LaCroix initially felt kinship, but "thinking of our shared experiences also led me to focus on our differences," she says. "We were not one and the same; I could never know or understand her pain." For LaCroix, it was an epiphany. "If no one experiences menstrual pain the same, then there should be multiple ways of treating it."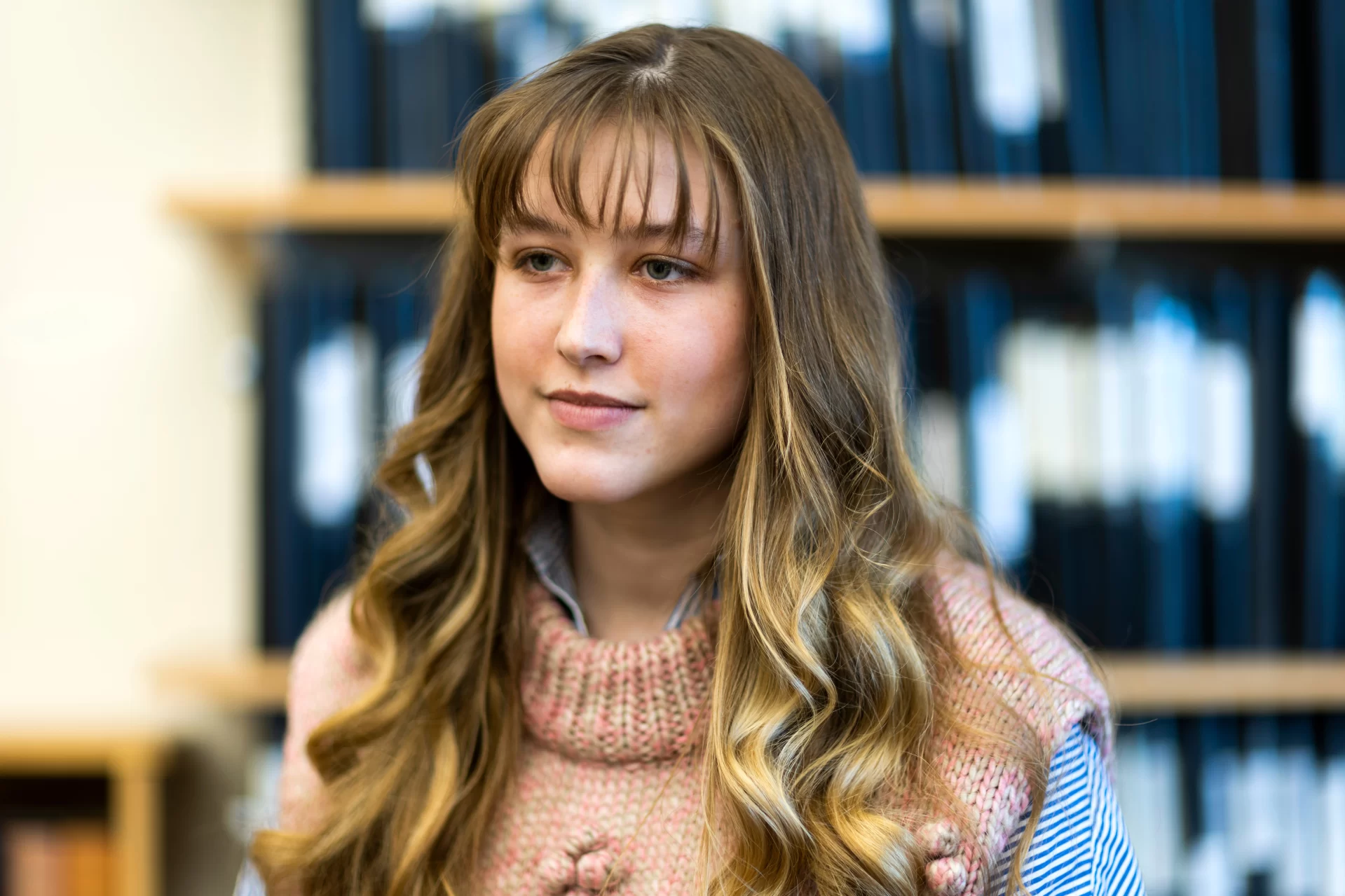 To bring greater understanding of this complexity during her Watson year, LaCroix will use story-gathering skills she honed as an English major and as a staff member of The Bates Student, including a stint as managing news editor when she was a junior. "I believe the menstrual pain field is missing the human connection, and the stories of all involved can heal the gaping wounds of miscommunication between patients, doctors, and researchers," she says.
In India, she'll learn more about medicinal yoga, or chikitsa, with Tilottama Patil, founder of Aakar Yog Chikitsa Institute in Pune. In the Netherlands, she will interview Tinde van Andel, an ethnopharmacologist at the University of Leiden who studies the traditional use of plants for medicinal and other purposes. In Ecuador, LaCroix will learn about traditional Andean medicine integrated into modern approaches.
At Bates, LaCroix is a dean's list student and a four-year member of the cross country and track and field teams, serving as a cross country captain this year, and has been a leader of Fem STEM, supporting female-identifying students interested in STEM. LaCroix plans to pursue a Ph.D. in chemistry and a career in medicinal chemistry. Looking ahead, she already knows one thing for sure, "mentoring young scientists, especially women and those from underrepresented groups in science, will be a huge part of my future career."
Adilene Sandoval
At age 8, Sandoval and her family left the mountains of Michoacán, Mexico, and moved to the U.S. in search of a better life. In Mexico, she recalls, life revolved around her family and the land, whether she was helping her father fish for river crabs — chacales — or growing roses and medicinal herbs with her mother.
"It was a sacred cycle nurtured through generations of land stewards who passed down their teachings to my father, who then passed them on to me," she says.
Settling in Washington state, Sandoval and her family worked in industrial agriculture, harvesting apples, cherries, asparagus, and peaches. The symbiotic conversation between Sandoval and the earth was muted. "People were not seen as stewards of the land but rather as a labor force." That dynamic "leaves you mentally, physically, and emotionally depleted and disconnected."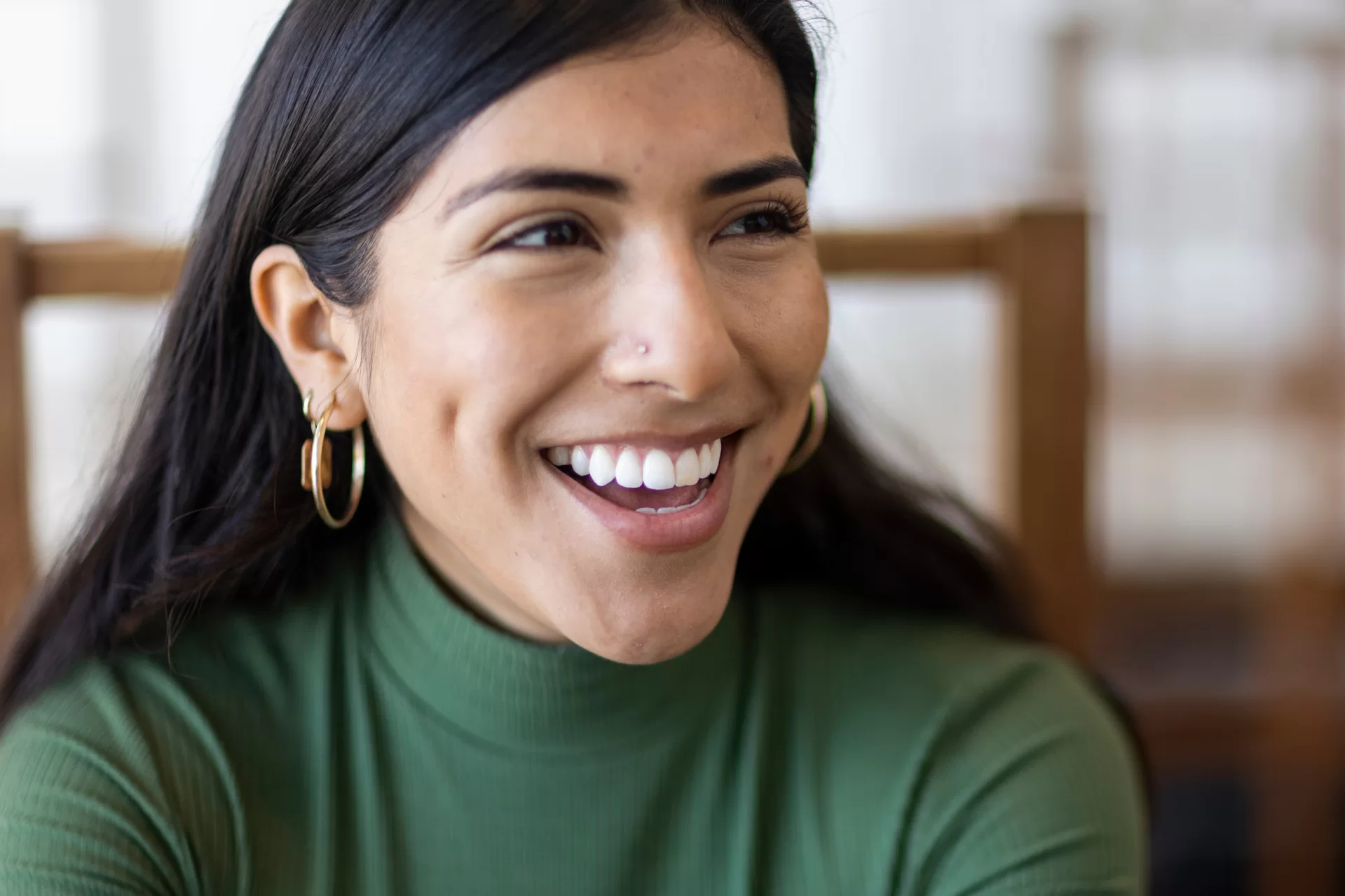 After graduating from high school, Sandoval headed to Bates, deeply mindful of her family's and home community's resilience. In addition to her studies, she is an active member of Raices Unidas, a digital marketing assistant for the Center for Purposeful Work, and a student ambassador for first-generation students through the college's Bobcat First program.
Last summer, Sandoval received an Otis Fellowship to study land stewardship, agriculture, and migration in Oaxaca, Mexico. She recalls watching a group of women there work on tapestries using earth-tone threads, dyed using plants and stones. Those fine threads helped weave together a picture for her of "ecological and social well-being," where "repair of ecosystem services contributed to cultural revitalization, and renewal of culture promoted the restoration of social and environmental wellbeing."
During her Watson year, Sandoval will seek to deepen and extend her understanding of the concept of community healing that she'd seen in Oaxaca, by volunteering and speaking with community members, organizers, healers, academics, writers, and psychologists in six countries.
"I will be able to explore the spectrum in which justice-oriented healing is occurring and how that could be implemented in our communities, institutions, and systems," she says.
Sandoval will seek ideas across six countries and five continents, from sovereignty and intergenerational healing within Aboriginal peoples of Australia to the role of community cultural wealth in facilitating healing from displacement in Black immigrant communities in Italy.
After her Watson year, Sandoval plans to pursue a Ph.D. in counseling psychology and begin a career in action-oriented research and counseling.
The Thomas J. Wat­son Fel­low­ship is a one-year grant for pur­pose­ful, inde­pen­dent explo­ration out­side the U.S., award­ed to grad­u­at­ing seniors nom­i­nat­ed by one of 41 part­ner insti­tu­tions. Watson fellows conceive original projects, deciding on their own where to go, who to meet and when to change course, producing a year of personal insight, perspective and confidence that shapes the arc of fellows' lives. Started in 1968, Watson Fellows comprise leaders in every field. The one-year stipend is $40,000.