Hannah McKenzie '21 has received a Thomas J. Watson Fellowship, a prestigious grant that supports a year of international exploration for graduating U.S. college seniors.
During her year abroad, McKenzie plans to travel to South Africa, Uganda, Greece, and Switzerland to meet and talk with refugees about their traditional foods, their markets and restaurants, and how they are working to sustain and empower themselves.
"As an outsider, I will meet them in their worlds of expertise, contributions, and pride," she says.
An anthropology major from the Maryland town of Stevenson, in Baltimore County, McKenzie is among 42 Watson awardees across the nation for 2021. Each Watson Fellow will receive $36,000 for 12 months of travel and college loan assistance, as applicable.
As she concludes her Bates education, McKenzie is at a crossroads of sorts, and the Watson Fellowship, she believes, will be the perfect guide.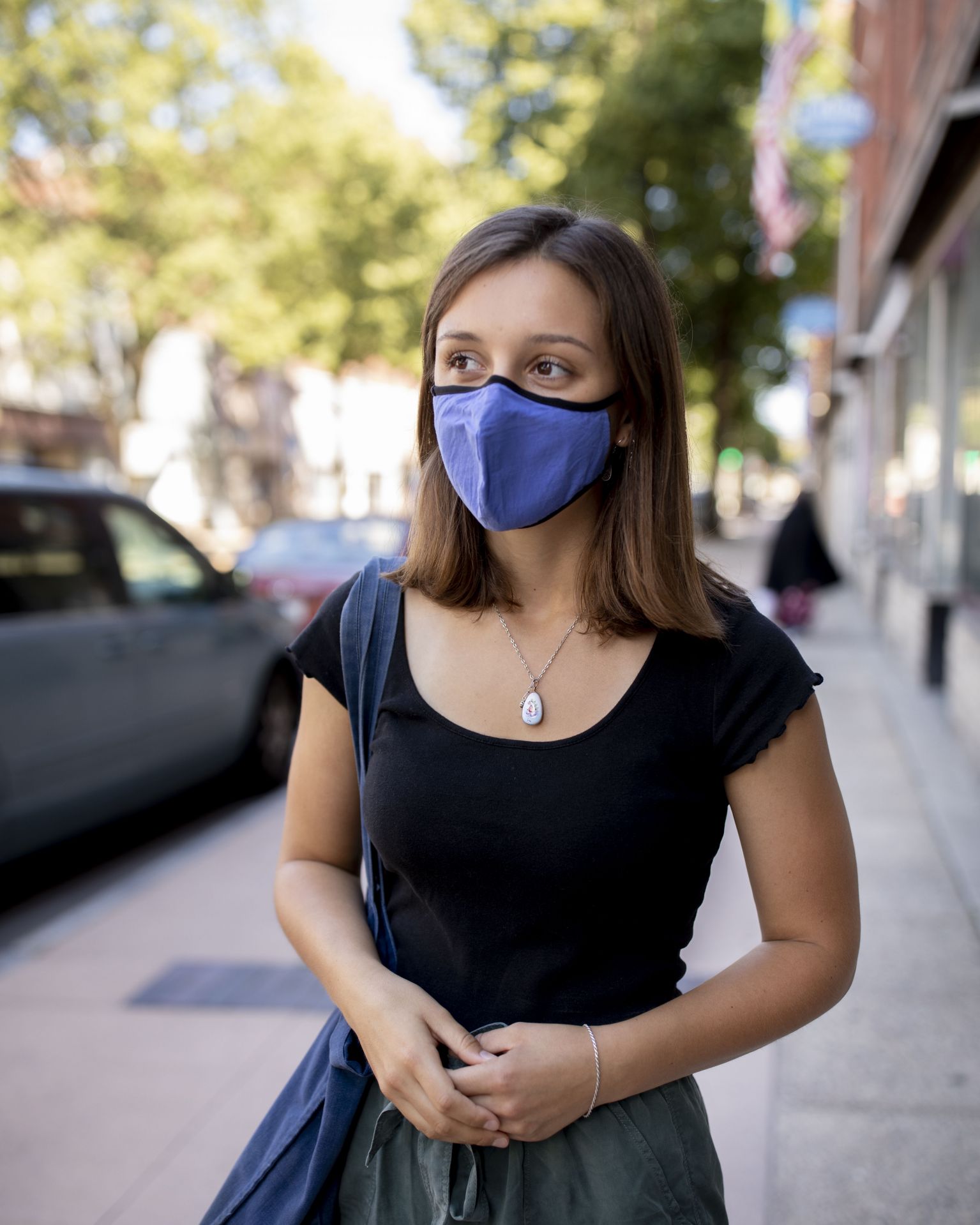 Her academic path as an anthropology major has taught McKenzie to be leery of traditional humanitarian efforts that "frame refugee communities as passive or simply needing Western aid," she explains.
McKenzie's other path as a Bates student, deep community engagement with Lewiston's vibrant immigrant communities as well as extensive off-campus study experiences, reflects her growing desire to help struggling people around the world.
"Anthropology taught Hannah what not to do but she feels that she is still in the dark about how to be a good humanitarian," explains Associate Professor of Politics Senem Aslan, a member of the Watson Committee that nominated McKenzie for her award.
"I want to grapple with the questions about what kind of humanitarian I can be, and how to merge the sensitivities I've learned from anthropology and community-engaged work here with my hope to help people who are struggling."
Dana Professor of Anthropology Loring Danforth is advising McKenzie's community-engaged honors thesis, in which she is exploring the work of people on the front lines of addressing violence against women in Lewiston's African immigrant communities.
"We are all learning, debating, and wading in global cultural flows — even just within the small city of Lewiston."
He's seen her wrestle with issues that swirl around her academic work.
Danforth recalls how McKenzie, in one of her papers, analyzed attitudes toward homosexuality, including homophobia, among asylum seekers from the Democratic Republic of the Congo and Angola living in Lewiston.
"Hannah struggled admirably with the conflict between her anthropological commitment to cultural relativism, on the one hand, and her commitment to some kind of global moral minimum," says Danforth, adding that he could recommend "no other student in my 40 years of teaching more highly or with greater confidence."
As McKenzie wrote in that paper, "We are all learning, debating, and wading in global cultural flows — even just within the small city of Lewiston."
McKenzie first encountered Lewiston's international community while visiting Bates as a prospective student. Since then her engagement has deepened and broadened.
---
Watson Fellowship winner Hannah McKenzie '21 describes the impact that a visit to a local Congolese-owned store in Lewiston had on her college decision four years ago.
She's been an English-language teacher at Immigrant Resource Center of Maine and a French-language interpreter for asylum seekers, immigrants, and refugees at the Immigrant Legal Advocacy Project, where she was a Harward Center Summer Civic Fellow in 2020.
In 2019, she and classmate Julia Nash received a Phillips Fellowship from Bates to fund a project based in Nepal, living with a Tibetan refugee family and interviewing women at a community carpet factory. For four years, she's been a Bonner Leader, joining other students who do community-engaged work and "grapple with their own questions of doing work in a way that is meaningful and ethical and effective."
Through Lewiston's Center for Wisdom's Women, she established a new discussion group for French-speaking women, both newly arrived francophone asylum seekers and older French Canadian citizens.
Bates multimedia producer Theophil Syslo interviewed McKenzie recently, and here's an edited selection of what she had to say.
How has your study of anthropology informed your Watson project?
Anthropology is sometimes talked about as the handmaiden of colonialism. It has a horribly oppressive history, in certain parts at least.
In that way, the beauty of the Watson is almost unfathomable: I get to spend this year thinking deeply about my questions about what kind of person I want to be in the world.
Because of that history, people in anthropology, including at Bates, are grappling with that history in ways that I think are even more intentional than in other disciplines. They are figuring out how to engage with people in a way that is ethical and sensitive, how to engage people in the process of telling stories, how to understand across cultural differences and differences in life experiences.
What attracts you to the Watson?
I'm definitely someone who could make a five- or 10-year plan for my life — and, in fact, I would probably take a lot of comfort in that.
But the Watson allows me to follow those curiosities, rather than to suppress them in order to be decisive about my next steps. I don't necessarily have such a straightforward path after I graduate. I am allowed to not have all of the answers yet.
In that way, the beauty of the Watson is almost unfathomable: I get to spend this year thinking deeply about my questions about what kind of person I want to be in the world.
It's an open and liberating opportunity for me to explore what's on my mind in this moment in my life, in the most fundamental way.
When did you decide it was for you?
Bates is a place where, if you're on the lookout, there are scholarships and grants and other ways to be paid to do stuff that you really care about. So I knew about the Watson fellowship pretty early on.
I was studying abroad last year in Morocco before I evacuated because of COVID. I had the chance, thanks to Bates support, to visit Dakar, Senegal. I had a French teacher in high school from there, and had always dreamed of visiting. I was graciously welcomed by his family. It was the first time I'd really traveled to any city by myself.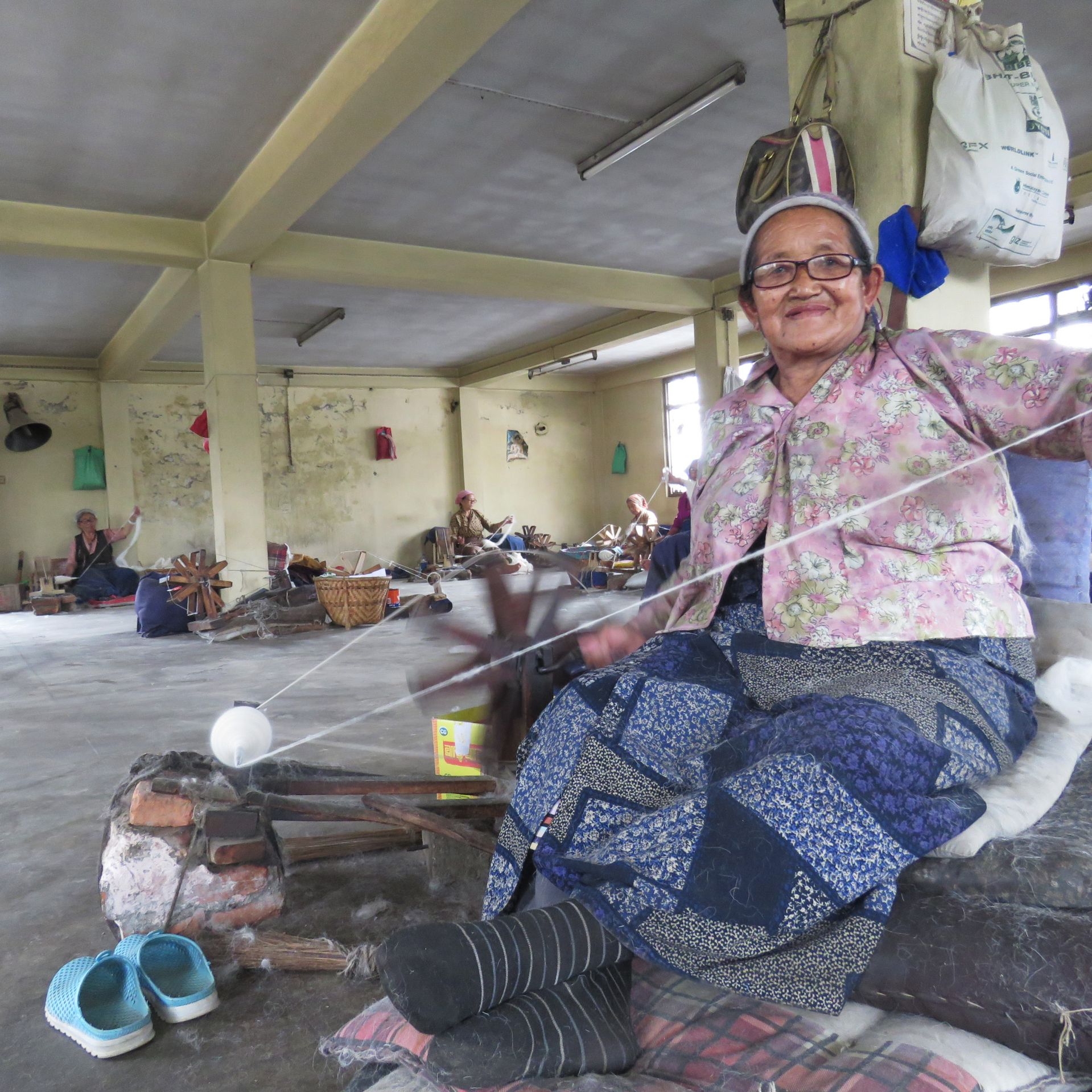 It wasn't easy, but it was empowering and the most exciting feeling I'd ever had. On the Sunday when I was supposed to fly back to Casablanca, I had no local money for the taxi to the airport. I realized all the banks were closed, and I was wandering the streets of Dakar and didn't know what to do. I think I was crying at one point.
But that feeling — learning how to be open to people in a place where I was alone, while also being responsible for my safety — was really exciting. On that trip I decided I definitely wanted to apply for a Watson.
How would you describe the Bates support you received during the application process?
The Bates faculty helped me get in touch with where I am at this moment in my life in a way that has been extremely fulfilling and exciting. They supported me in a huge way and I'm very grateful for that.
---
Watson Fellowship winner Hannah McKenzie '21 describes the guidance provided by the Bates faculty during the fellowship application process.
The Watson Committee made it possible for you to work with a mentor of sorts, Bates Watson alumna, Erica Veazey '16. How did that work out?
During the process, Erica encouraged me to allow myself to fully dive into the idea of the project being about the confusions I'm feeling in my life. She showed me how that's something Watson supports. That was extremely liberating.
What is a formful memory of why food is such a strong part of your notion of community and personal identity and strength?
There's a traditional Jewish bagel shop back home, Goldberg's. It's so good, and I've always loved to go.
As I got older, I wasn't as engaged religiously. I stopped going to services after I finished my bat mitzvah. So Goldberg's kind of became the place where I felt most at home in my Jewishness.
You step into the store — the clothes people are wearing, the language they're using, the smells — and it's like stepping out of a strip mall and into a shtetl in Eastern Europe.
You have to know how to navigate a space like Goldberg's. It's hectic. But I know how and when to yell over the counter, how to order and what to order, and that you definitely need to get freezer bags when you get a dozen bagels.
It's a place where my own cultural identities feel most present and real. It's where I feel pride in where I come from, too.
In your application, you describe visiting Lewiston during your college search and visiting a food store in Lewiston owned by an immigrant from the Democratic Republic of the Congo. How and why did that visit make such a deep impression on you, in terms of your college search and deciding Bates was right for you?
After my campus tour, my mom and I went downtown. We were wandering Lisbon street and went into this Congolese-run food shop. We talked to the owner about the foods he was making and what he thought of Lewiston, what his experience had been. That moment really stuck with me because it was such a different feeling space than where I'd ever been before.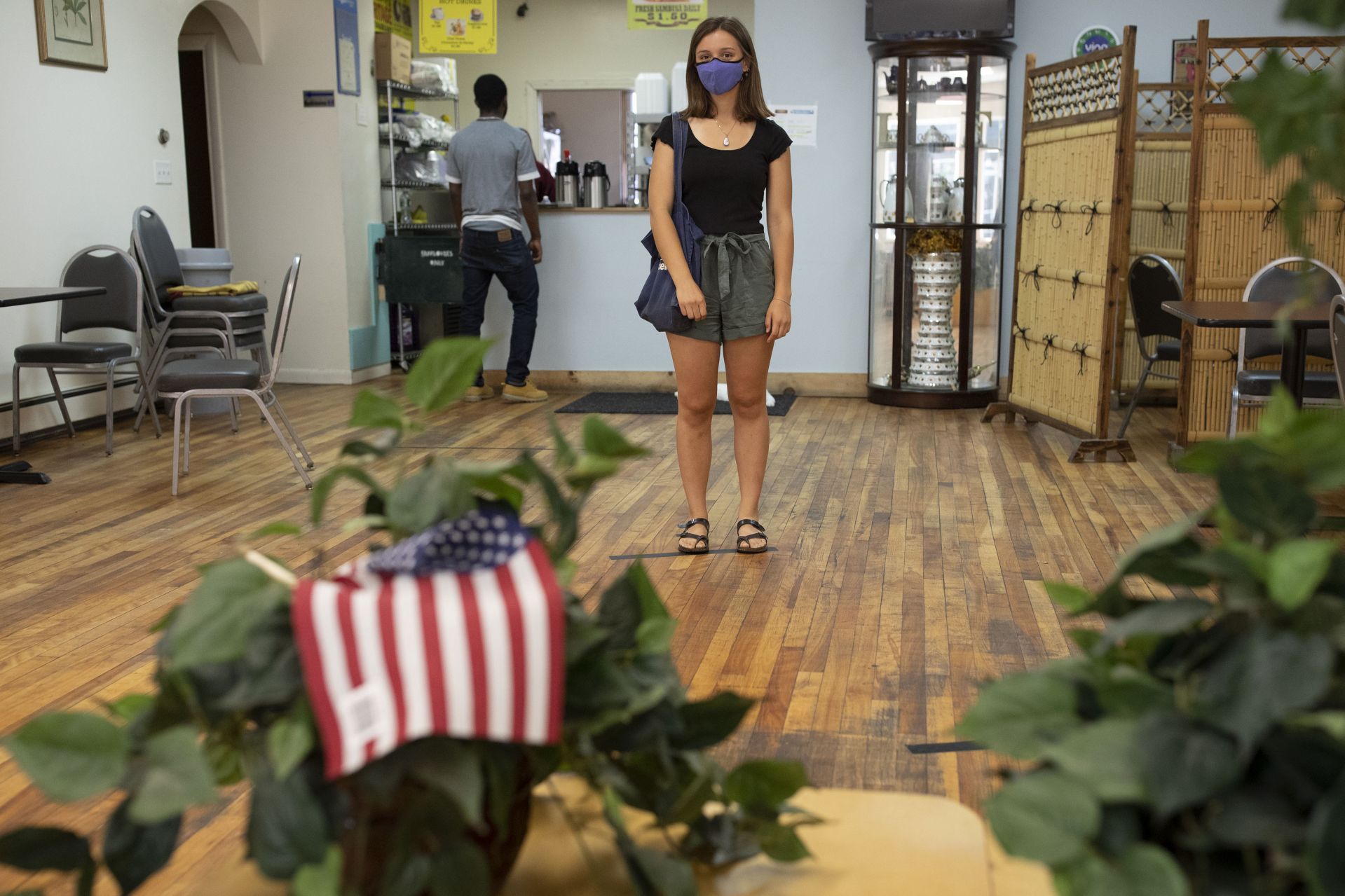 It also reminded me of Goldberg's. When I was choosing a college, I was thinking about social justice and location. Growing up around Baltimore, so much of what I had learned already about social justice issues and history and politics was shaped by the local culture and background — a complicated history and the many inequalities that formed the city.
When I was in that food shop, I realized that Lewiston would introduce me to new questions of life in an American city and about social justice. I was just really drawn to it for that reason.
Has your interest in food brought you into contact with local farmers of immigrant communities, such as the New Roots Collaborative Farm?
Last year I was taking an economic anthropology course with Professor Eames. We worked with members of the Somali Bantu Community Association. My role was to research goat-slaughter regulations in the state of Maine, so that they could prepare to expand their farm to provide halal goat meat for their communities. That was a really cool project.
Last thoughts?
Just going through the process was fulfilling. Then to actually receive it — that was a dream come true, not to be cheesy.
The opportunity to think about questions that are most exciting and meaningful to me, and especially after a year that's been so confining and difficult in many ways, and to have the world open up in such an extreme way — I can't express how grateful I am.
View Comments