This edition of CatFacts, our second, tilts toward the trivial. But where else are you going to learn what "yagging" is?

Need a Hug?
This is a followup to a CatFact in the last edition reporting that until 1922, campus dances were prohibited.
Just after Bates approved campus dances for the first time, Dean of Men and Professor of Biology Fred Pomeroy told the male students that Bates would not allow the "type of dancing at downtown dance halls" and that dancing was "not an excuse to hug a girl."
The proprietors of Lewiston dance halls, offended by the insinusation of "indecent dancing" in their establishments, said that the dean was clueless about modern dancing, saying that it was impossible for a couple to both hug and keep time with the day's fast-paced dances.
Ultimate Decision
In October 1977, the Bates Department of Athletics refused to approve a new club sport: ultimate, the disc sport. One reason: There was "confusion as to just when the ultimate season is," according to The Bates Student. (Bates now has men's and women's club ultimate teams.)
Cheer Up
"Yagging" was a 1890s phenomenon, where student spectators at Bates games created a "perfect bedlam of noise," according to The Bates Student in May 1894, featuring "frantic shouting and singing," near-constant chanting, plus the "blowing of horns, waving of canes, hats, and flags."
The paper said that the tumult was more than annoying: It created a "poorer exhibit of athletic ability because for everyone it requires more nerve power to withstand such a continual strain."
How About Dem Apples?
In November 1907, newspapers around the country reported a good deed by seven female Bates students: They helped a local farmer pick his apples — 67 barrels in six hours — before a killing frost. The farmer's daughter, Grace Harlow, Class of 1910, was one of the Bates students.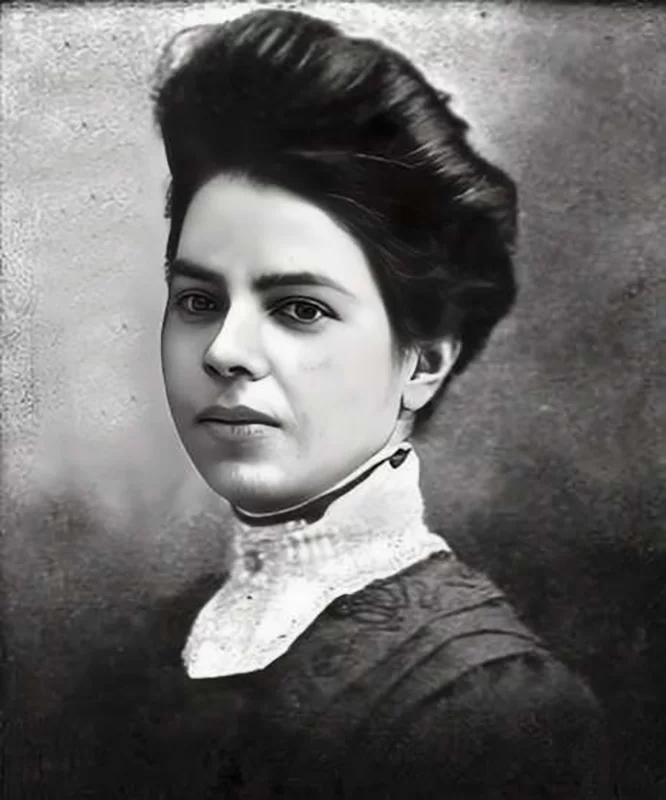 The Marysville (Ohio) Journal-Tribune noted that the women "donned short skirts [and] put on leather leggings" then climbed all the trees to get the job done. "Mr. Harlow declares he will employ the girls next fall," the paper reported.
I'm Here for an Argument
In 1948–49, Bates defeated 10 other colleges, including the University of Alabama, Wake Forest, and Texas Christian in the National Recorded Debate, where colleges recorded their arguments, presumably on wire recording devices, that were sent to opponents, who then recorded counter-arguments. All the records were then sent to judges around the country for ranking.
​​Think It Over
In the late 1960s, consumption of coffee had sunk to historic lows, prompting a national ad campaign, including ads in The Bates Student, aimed at the college crowd.
Developed by McCann-Erickson (the ad firm that came across poorly in Mad Men), the print campaign was called "The Think Drink." It tried to crack wise by posing a college-life situation, then offered this tagline: "Think it over, over coffee." Examples:
"You keep flunking your best subject?"
Think it over, over coffee.
"Your adviser asks you for advice?"
Think it over, over coffee.
"Your last check from home just bounced?"
Think it over, over coffee.
"Your psychology professor lives with his mother?"
Think it over, over coffee."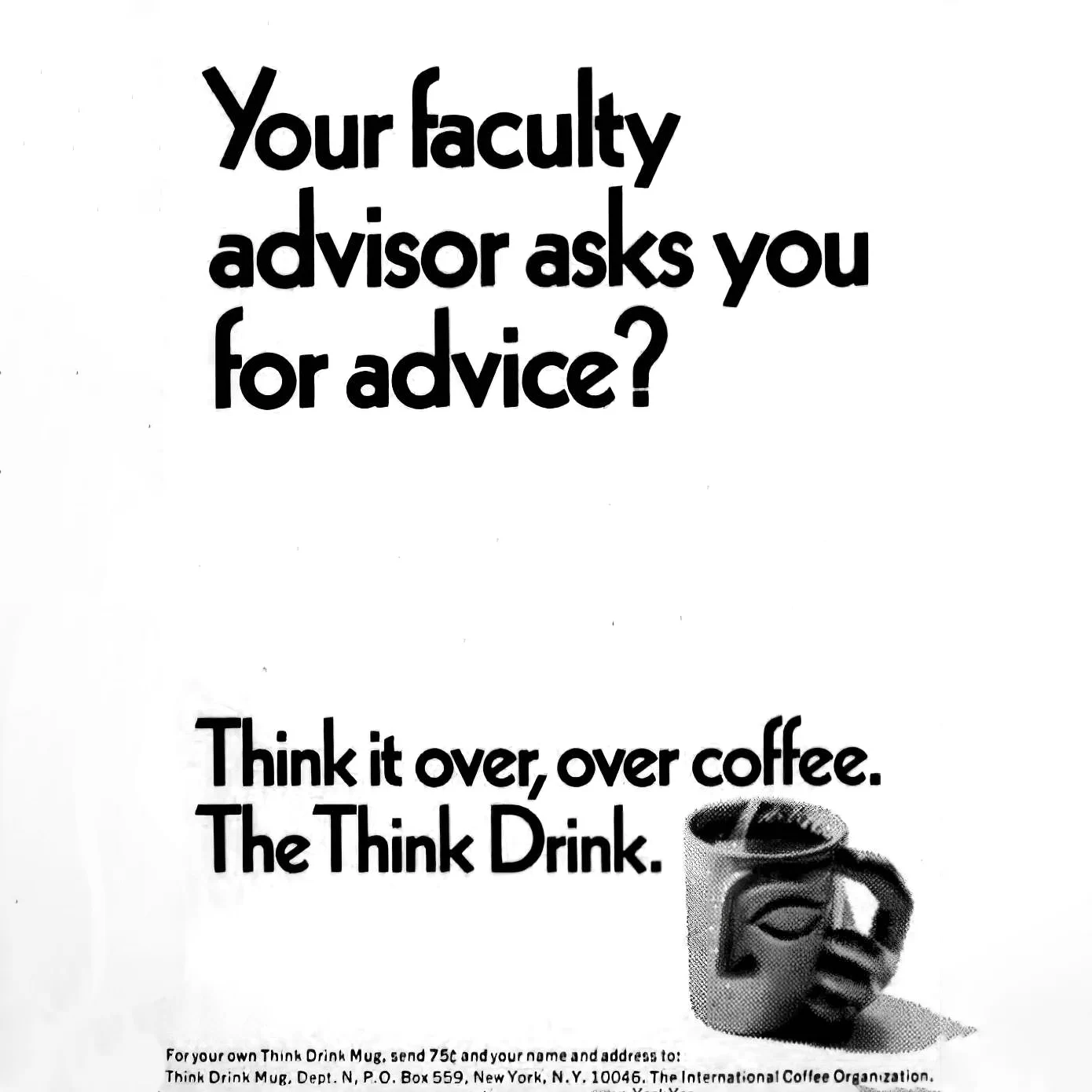 Spare Change
In the early 1990s, Bates offered access to online content through Gopher, which predated the World Wide Web. A campus-wide email in September 1994 announced that that content found on the campus Gopher server might "change without notice."
Bowled Them Over
Two different Bates teams went undefeated in the GE College Bowl television quiz show in the spring and fall 1961. They defeated Muhlenberg, George Washington, Brandeis, Trinity (Texas), Macalester, North Dakota–Grand Forks, and Wheaton (Massachusetts).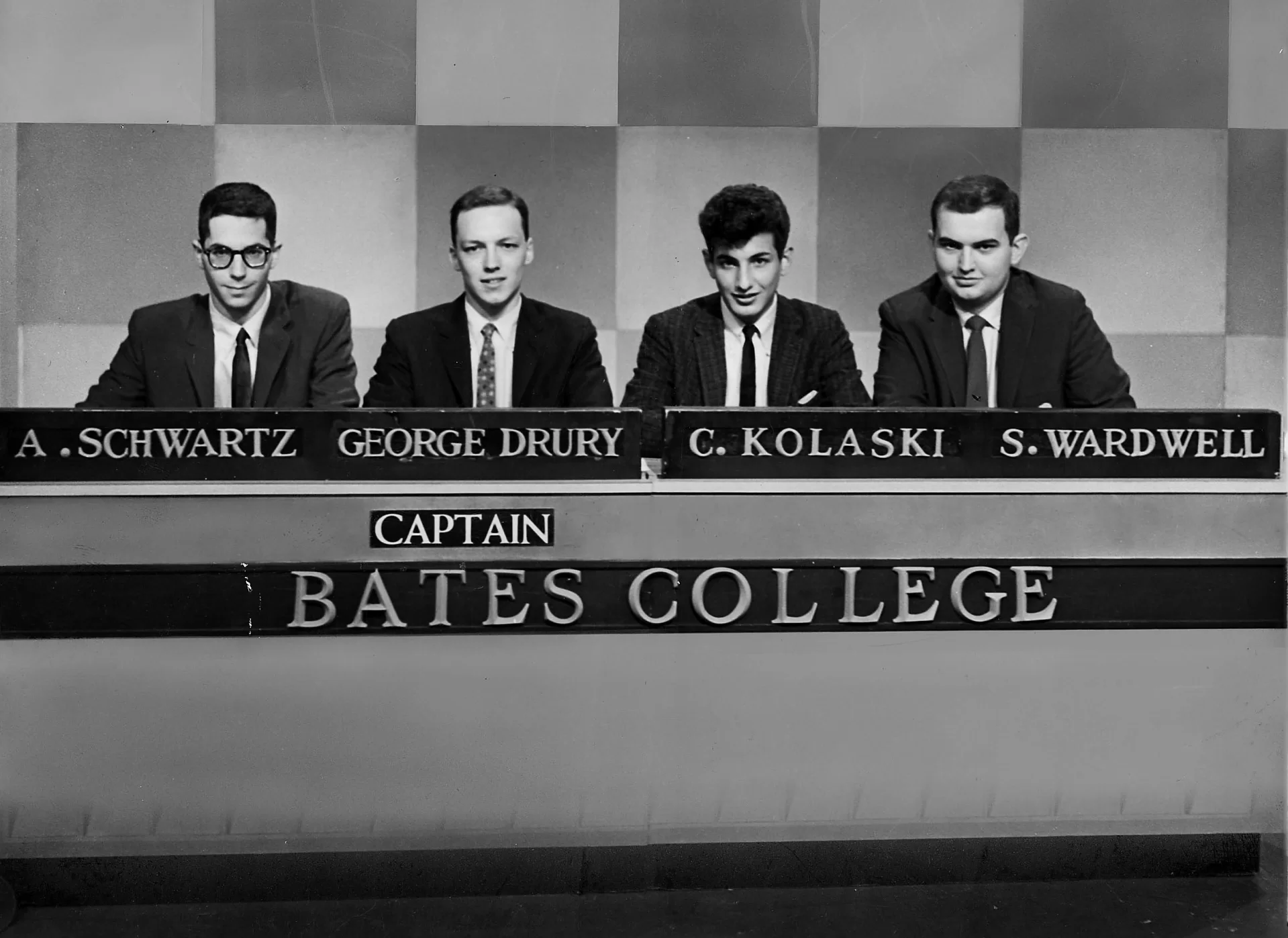 Getting to Work
When Bates purchased land near Russell Street to expand Garcelon Field in the 1930s, the project moved rapidly forward "with requisite speed" in part because it was the Great Depression, and the project was intended "to aid the unemployed," said the Bates Alumnus of February 1932.
Advanced Degree
The oldest person to receive a Bates degree is 83-year-old Francena Stanton White Morrell, who received hers in 1931, by vote of the Bates trustees. Initially a member of the Class of 1867 — Bates' first college class — she left before graduation, as did all seven women in that first class, in part due to the chilly reception from male students.