Well before the first pass, set, and hit drill of the new Bates volleyball season, this year's Bobcat team gathered for some teamwork, off the court.
Before each season, varsity teams spend an hour or so for team and individual marketing photos, known as "sportraits." And they get to have some fun along the way, brainstorming poses and cheering on one another.
Theophil Syslo/Bates College
For new Bates players, the photo sessions are a low-stress way to get to know teammates.
"It was a super-fun and lighthearted bonding experience," said Eden Lorin '27 of Piedmont, Calif. "It was a good way to get to know everyone. It really made me feel like I was officially part of the team."
This year, the fun got a boost from McKenzie Barker, a little girl from nearby Norway, Maine, who is part of the team through the program Team Impact. "Having 'Kenzie join us for sportraits this year was so much fun," said Amanda Power '26 of Scottsdale, Ariz. "She brings such a sassy vibe to the team."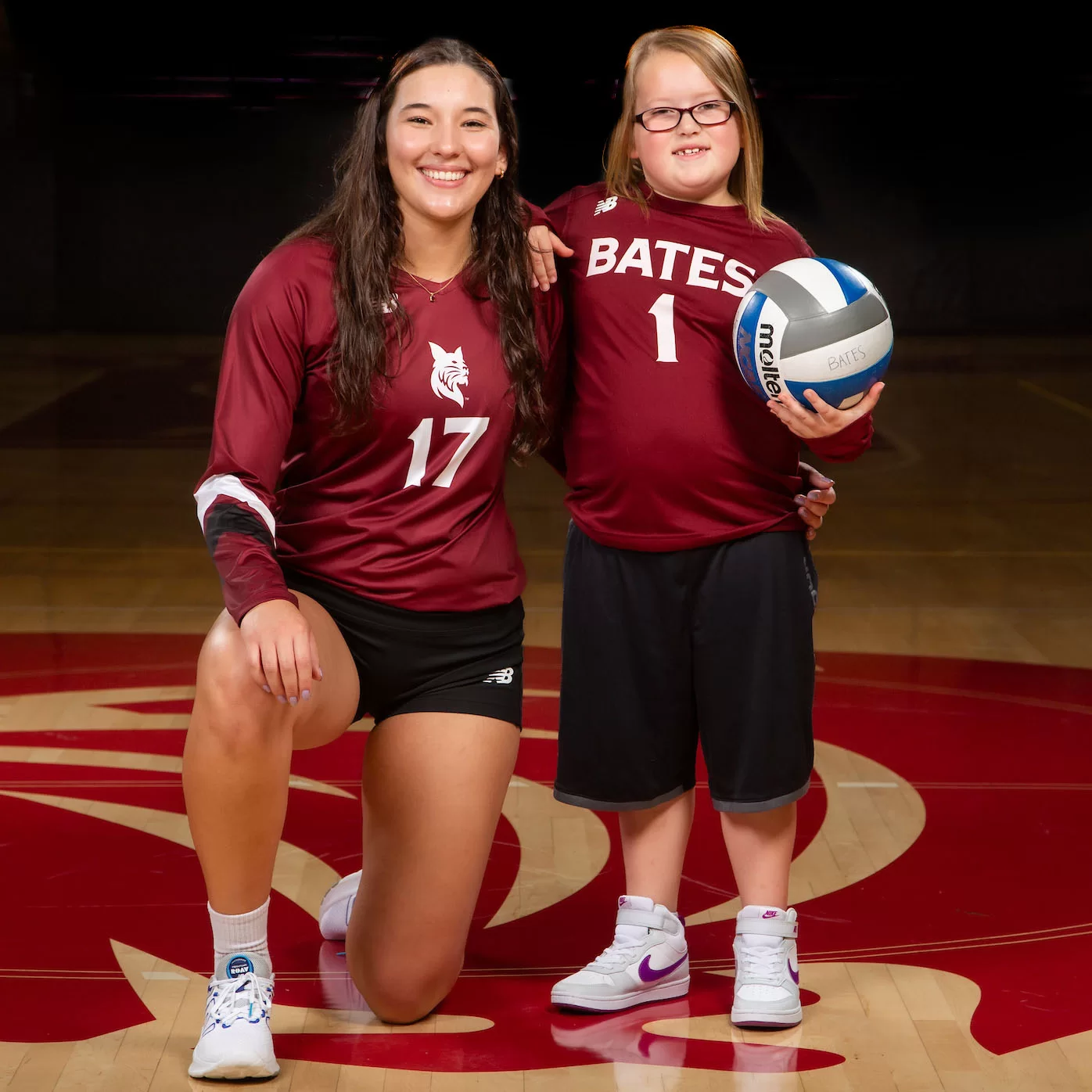 As players talk about the photo sessions, they also take the long view, knowing that long after their last match in Alumni Gym, the photos will deliver happy and vivid memories of times at Bates.
"It's really cool that I get to look back on my experience as a college athlete because the time goes by so quickly," says Kate Hansen '25 of Menlo Park, Calif.
Bobcats like to bring props to the photo shoots, including flags of their home states and nations, provided by head coach Emily Hayes and her staff.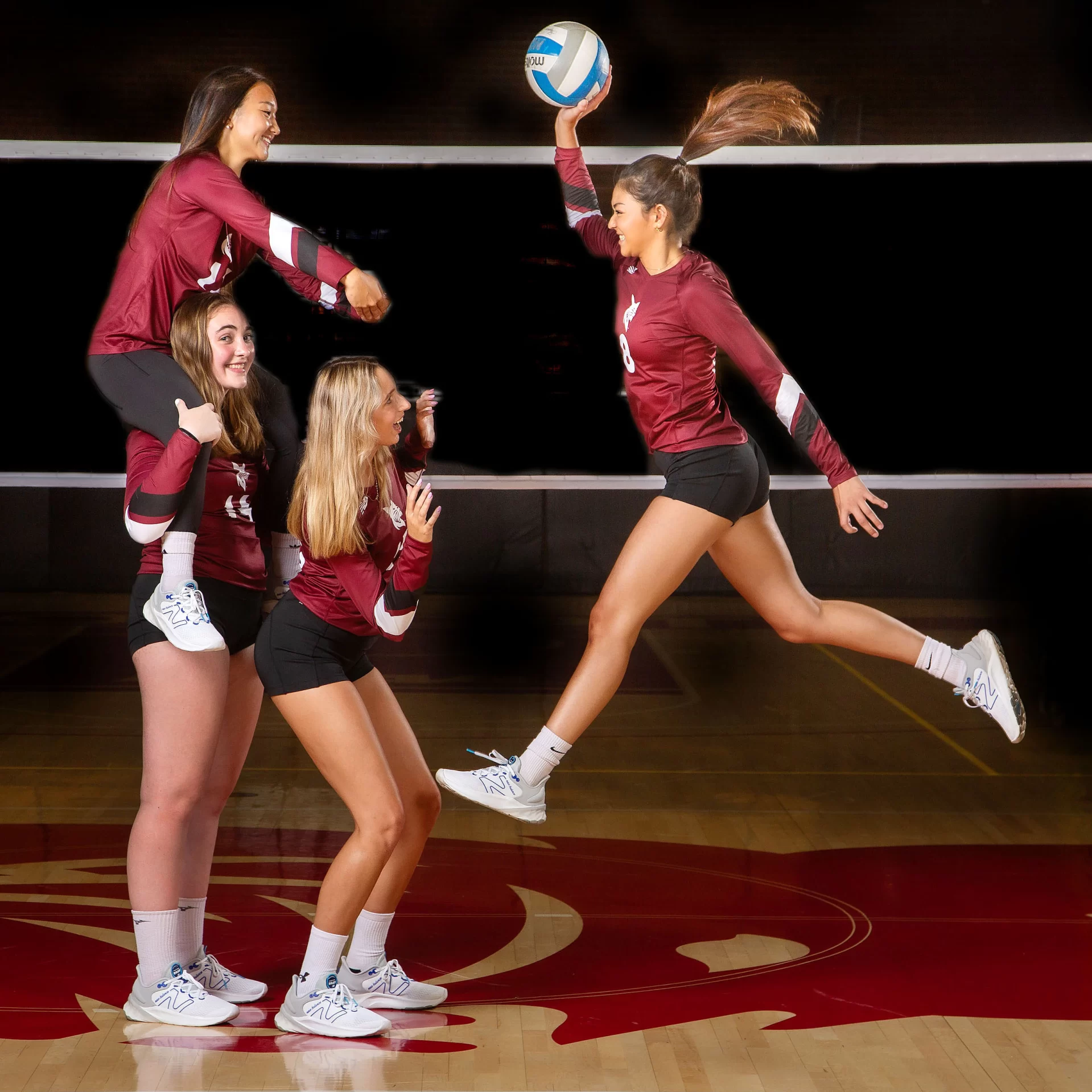 "Being surprised with our state flags was really great," said Alma Mackic '24 of Lake Forest, Ill. "I loved the idea of showcasing the fact that even though many of us are from different places, with different experiences, and different backgrounds, we are all united through Bates volleyball."
Nine states, including Barker's Maine, and the nation of Canada are represented on this year's volleyball team. Emma Patard '26 is from Outremont, Quebec. "Being able to represent my flag in the U.S. is really meaningful," she said.
"We get to see where everyone is from," says Hansen. "At home, I'm surrounded by people who come from the same community. But on our team so many different people from different backgrounds makes for an interesting dynamic."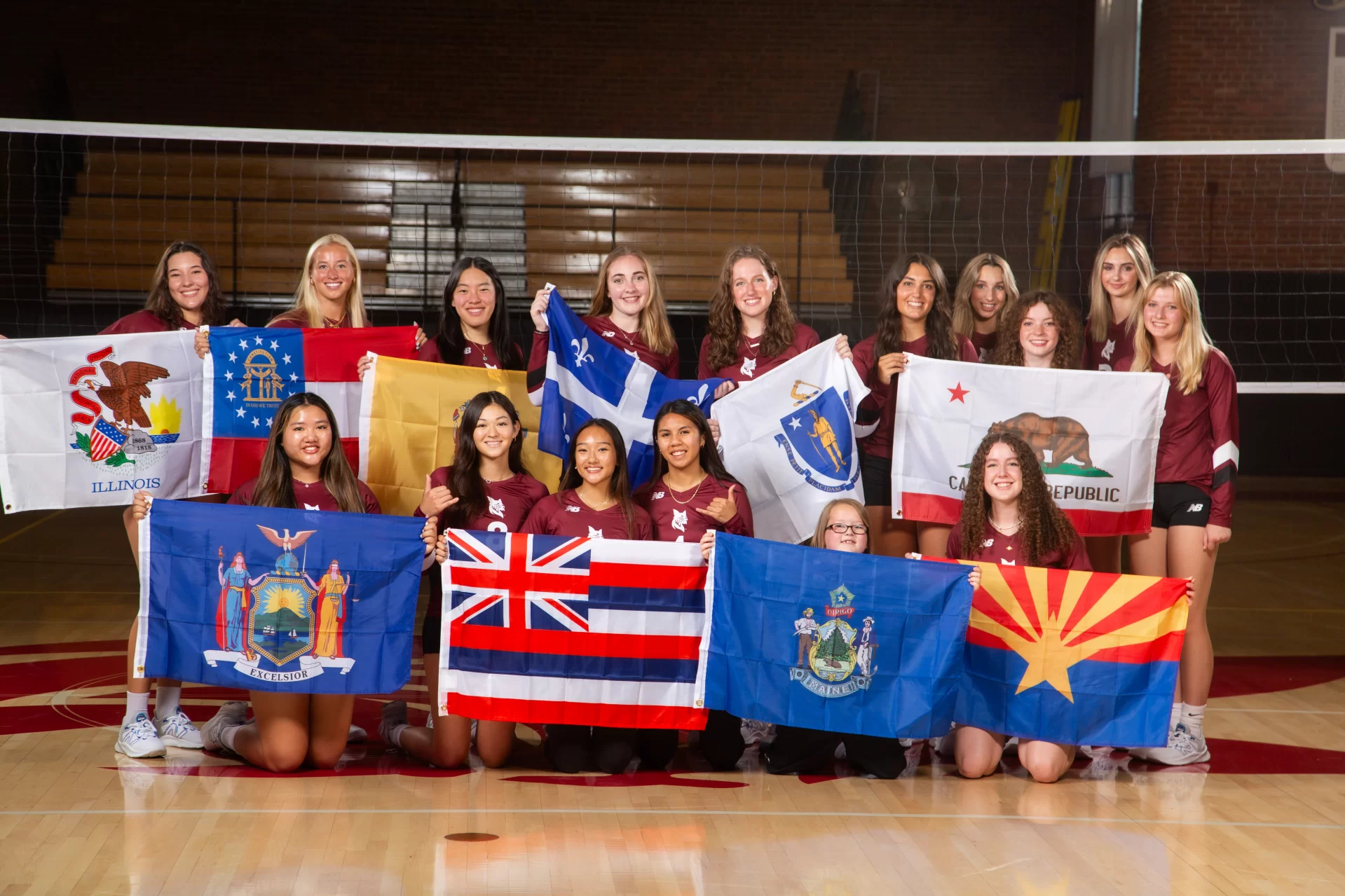 ---
Additional reporting by Hannah Kothari '26