"Smooth like butter, like a criminal undercover," sings Ellie Asada '26 of Honolulu during a recent practice when the volleyball libero, the team's defensive specialist, was mic'd up.
It's no accident that Asada serves as the team's libero, a position that requires good communication and high energy to be successful.
Aaron Morse / Bates College
Along with busting out some dance moves and singing a few K-pop songs — like "Butter" by the boy band BTS — Asada has a knack for uplifting her teammates and keeping the practice environment exciting and upbeat for everyone involved.
A wireless microphone attached to her practice shirt captures all of Asada's quips and spirit in real time, sending them to a receiver attached to a video camera handled by Aaron Morse, associate athletic communications director.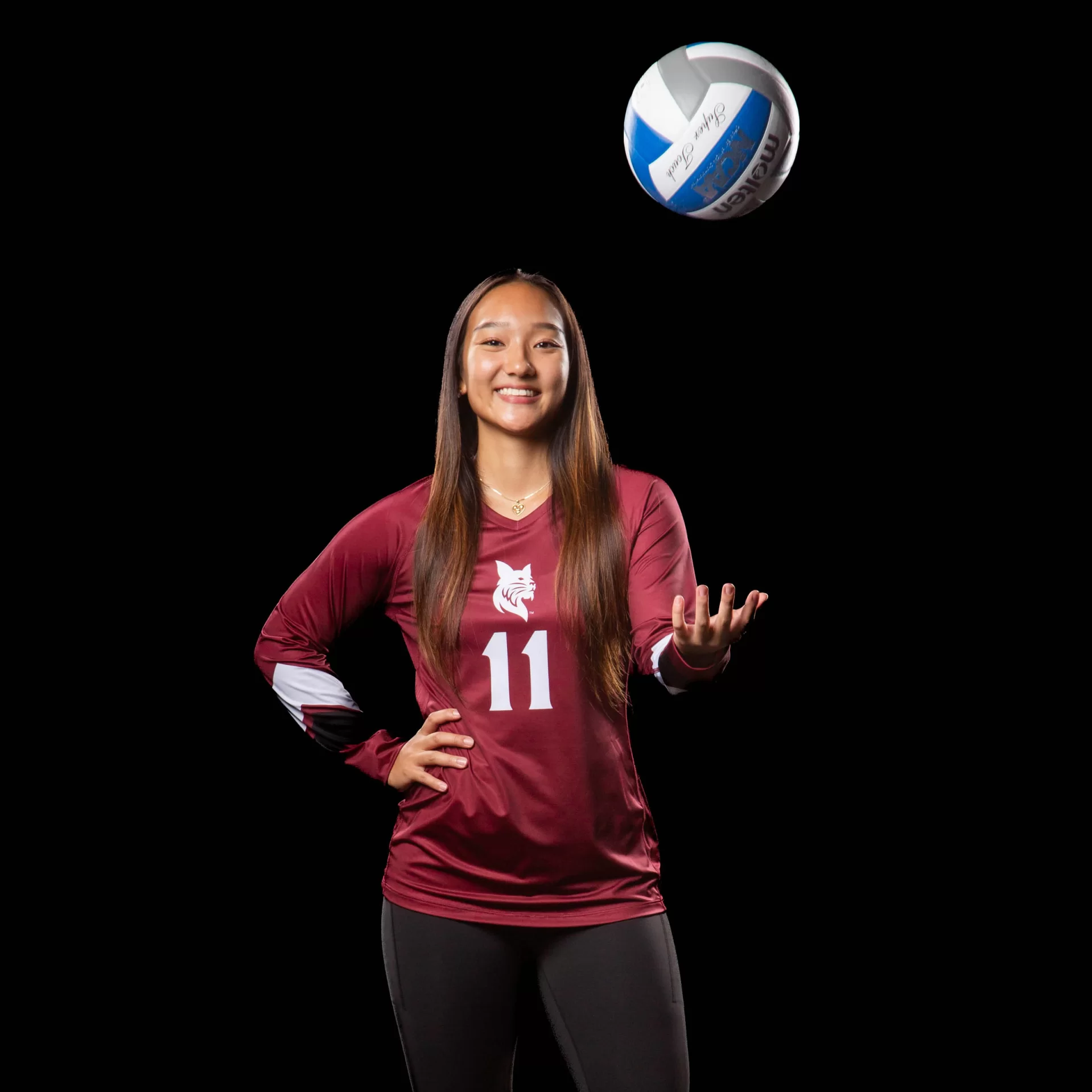 Asada keeps the energy high on and off the court, and sets goals for herself before each practice. This particular practice, Asada wrote two reminders to herself on the team's white board: to "stay wide" (a backrow player's wide-footed stance) and "communicate."
And communicate she does. The Bates libero is full of energy, encouragement, and wit for all those around her. "Ooh, she's smart, she goes to Bates!" cheers Asada after her fellow teammate kills the ball during a long rally. "Boom, kill!"