Stories about "Aleksandar Diamond-Stanic"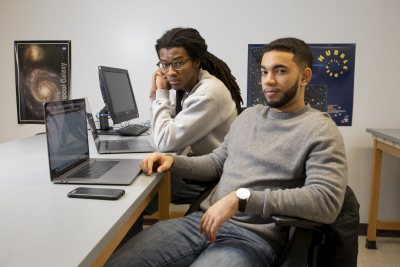 Thursday, March 14, 2019 1:24 pm
Here's how doing research with a professor in a Bates lab is like "standing on the shoulders of giants."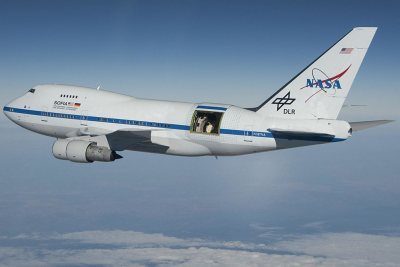 Friday, September 28, 2018 9:08 am
Physics professor Aleksandar Diamond-Stanic secured seats for his research students aboard SOFIA, the world's largest airborne observatory.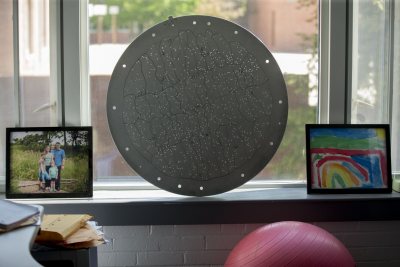 Thursday, June 8, 2017 1:55 pm
While it looks like a pizza screen, the plate was used by astronomers to collect spectra from objects throughout the universe.