Stories about "opera"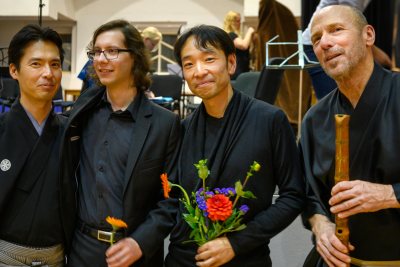 Thursday, November 14, 2019 9:34 am
The composer and Bates music professor already had a lot on on his plate when a Czech music festival made an offer he couldn't refuse.
Thursday, April 23, 2009 12:03 pm
Described by a Village Voice reviewer as "one of those special singers whose technique and blooming sound always serve sense and emotion," world-renowned soprano Lisa Saffer sings at Bates College. Joining Saffer is pianist Anastasia Antonacos, an award-winning musician with a worldwide following.
Tuesday, January 29, 2008 1:26 pm
Bates College Concert Series will welcome acclaimed opera singers Kelly Kaduce, soprano, and Lee Gregory, baritone, performing at 8 p.m. Saturday, Feb. 9, in the Olin Arts Center Concert Hall, 75 Russell St. Their Bates program includes works by Granados, Debussy and Grieg, as well as operatic arias and duets.