Parents Fund
How can you put a price on the "lightbulb" moment a student has under the instruction of an inspiring professor? Or how a student's life will be changed because they received enough financial aid to attend Bates?
The Parents Fund consists of contributions by parents of current undergraduates and alumni to the college's annual fundraising campaign. Unrestricted gifts to the Parents Fund help meet immediate expenses in such areas as academic excellence, residential life and library resources.
The impact of a contribution to the Bates Parents Fund is immeasurable, and it reaches the very heart of Bates. Your generous gift to the Parents Fund reaffirms your belief in the college and its values.
The college asks every parent to consider making a yearly unrestricted gift to the fund. Gifts from parents support the exceptional programs that make Bates one of the finest liberal arts colleges in the nation. The fiscal year runs through June 30.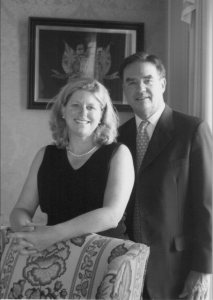 "Bates has proven to be a rewarding choice for our son, who is a senior. He is thrilled with the college's strong academics and student-life programming, as well as the study-abroad and internship possibilities. Supporting the Parents Fund is a natural way for us to provide other determined and deserving students all the opportunities that come with a Bates education."
— Missy and Rich Moreland P'19
---