Katie Burke '03 on How Company Culture can be a Weapon or an Asset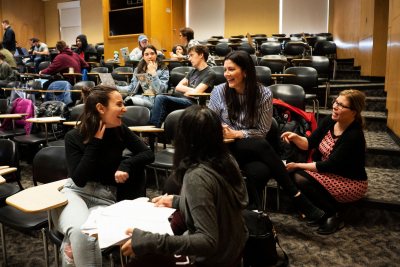 Katie Burke '03 has spent much of her career learning what drives people to do excellent work. The chief people officer at HubSpot, she oversees recruitment, company culture, and employee experience at the software and marketing company. She creates programs and structures to ensure that employees are both performing well and feeling valued.
"I've worked in companies where it's very much about short-term gains, or short-term impact, or short-term financial results," Burke says, "and I've worked at companies where people are very clearly a designated priority, and you feel the difference as an employee every day."
The College Key's 2019 Distinguished Alumna in Residence, Burke visited campus this week to talk with students, meet with faculty and staff, and give a public talk on how leaders can make their organizations more diverse and inclusive.
Full article linked here.