Stephanie Kelley-Romano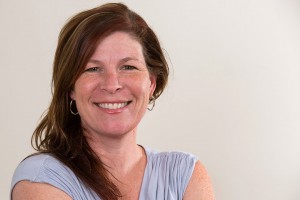 Associate Professor of Rhetoric, Film, and Screen Studies, Chair
Pettigrew Hall, Room 308
207-786-6191
skelley@bates.edu
---
EDUCATION
Ph.D. – Communication Studies, May 1999, University of Kansas, Lawrence, KS
Dissertation: The Myth of Communion: A Rhetorical Analysis of the Narratives of Alien Abductees
M.A. – Political Communication, 1994, Emerson College, Boston, MA
Areas of Emphasis: Rhetorical Theory and Practice; Political Communication
B.S. – Communication Studies, 1993, Emerson College, Boston, MA
Graduated with honors: Cum Laude
PUBLICATIONS
Academic Publications
Greer, Meredith L. & Kelley-Romano, S. (2019). "Engaging Crisis: Immersive, Interdisciplinary Learning in Mathematics and Rhetoric." Journal of Humanistic Mathematics
Kelley-Romano, S. & Carew, K. L. (2019). Make America Hate Again: Donald Trump and the Birther Conspiracy. [Special Issue "Interrogating the Place of Hate in the 2016 Presidential Campaign"]. Journal of Hate Studies Volume 14 Issue 1, pp.33-52.
Kelley-Romano, S. (2016). "Biopower in Space: Technology, Reproduction, and the Alien Agenda." Technoculture: An Online Journal of Technology in Society Volume 6.
Kelley-Romano, S. (2008). "Trust No One: The Conspiracy Genre on American Television." Southern Communication Journal 73, 2, p.105-121.
Kelley-Romano, S. & *Westgate, V. (2007). "Blaming Bush: An Analysis of Political Cartoons Following Hurricane Katrina." Journalism Studies, Vol. 8 Issue 5, p755-773.
Kelley-Romano, S. (2007). "Makin' Whoopi: Race, Gender, and The Starship Enterprise." (Chapter 9) Siths, Slayers, Stargates, and Cyborgs: Modern Mythology in the New Millenium. Edited by David Whitt and John Perlich. Published by Peter Lang.
Kelley-Romano, S. & *Westgate, V. (2006). " Drawing Disaster: The Crisis Cartoons of Hurricane Katrina." Texas Speech Communication Journal. Volume 31 Issue 1.
Kelley-Romano, S. (2006). "'The Modern Mythmaking of Alien Abductions." Communication Quarterly. Vol. 54 Issue 3, p383-406.
Kelley-Romano, S. (2006). "A Report on the Demographics of Alien Abductees/Experiencers." Journal of UFO Studies. Volume 9.
INTERVIEWS AND MEDIA APPEARANCES