Fireworks, concert highlight Lunar New Year fete at Bates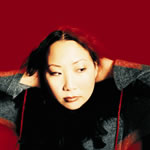 Through Jan. 31, the student organization Sangai Asia celebrates the Lunar New Year with Bates Asian Week, a festival including a concert by singer Magdalen Hsu-Li, a lecture on democracy in China and a neighborhood fireworks display, all open to the public at no charge.
Hailing from Seattle, Hsu-Li performs at 7:30 p.m. Wednesday, Jan. 29, in Chase Lounge, 56 Campus Ave. She is an award-winning musician as well as a painter, writer and speaker. Singing about such compelling issues as sexual identity and social justice, she is one of the first bisexual Chinese-American singers to emerge as a star in the alternative music scene.
In a talk co-sponsored with the  Asian Studies department, Suzanne Ogden, a professor in the Northeastern University Department of Political Science, addresses the topic The Inklings of Democracy in China, at 4:15 p.m. Friday, Jan. 31, in the Keck Classroom, Pettengill Hall.
The week concludes with a city-sanctioned, professionally produced fireworks show above Lake Andrews at 7:30 p.m. Friday, Jan. 31. Neighborhood residents are invited and refreshments will be served in Olin Arts Center, overlooking the lake.
The upcoming Lunar New Year marks the beginning of the Year of the Sheep. Traditionally celebrated with family and friends, the holiday resembles the American traditions of Thanksgiving and Christmas — times for family, feelings of joy and appreciation of the blessings of the past year. Throughout the celebration's 15 days, families visit and offer gifts. Religious ceremonies are dedicated to the god of heaven and earth and to family ancestors.
View Comments