Bates hosts leading composer-theorists for concert, residency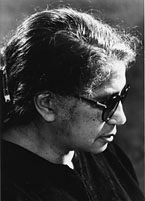 Robert Cogan and Pozzi Escot, known internationally as composers and as music theorists expert in relationships between music and such disciplines as math and physics, are spending a weeklong residency at Bates College that includes two events open to the public at no cost.
They will offer a joint lecture titled "Poetics and Science of Music" at 7:30 p.m. Wednesday, Nov. 17, in the Keck Classroom (G52) in Pettengill Hall, Andrews Road.
Music by Escot and Cogan will be performed at 8 p.m. Thursday, Nov. 18, in the Olin Arts Center Concert Hall, 75 Russell St. The musicians include members of the avant-garde Second Instrumental Unit; soprano Joan Heller, head of the voice department at the Meadows School of the Arts, Southern Methodist University; and the Bates College Symphony Orchestra.
Faculty members at the New England Conservatory, Cogan and Escot will visit Bates under the auspices of the Woodrow Wilson National Fellowship Foundation. Their visit was initiated by Professor of Physics John Smedley, one of several faculty at Bates who explore the relationship between music and physics.
The residency is underwritten by a curriculum development grant from the Howard Hughes Medical Institute and has been coordinated by the Harward Center for Community Partnerships at Bates. For more information, please call 207-786-6195.
Cogan has sustained a threefold career as composer, music theorist and teacher. For more than 30 years he has been chair of graduate theoretical
studies and professor of composition at the conservatory. His book New Images of Musical Sound (Harvard, 1984) won the Society for Music Theory's Distinguished Publication Award in 1987.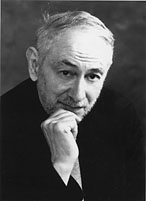 More recently, he published Music Seen, Music Heard and The Sounds of Song (both Publication Contact International, 1998-99). Cogan's compositions have been performed by the Cleveland Orchestra, major regional orchestras in Germany and at festivals such as Avignon and Tanglewood.
Escot is a professor of composition and music theory at NEC and holds a professorship at Wheaton College. She is editor-in-chief of the internationally acclaimed journal Sonus and president of the International Society of Hildegard von Bingen Studies. She is widely regarded as a pioneer in the study of the relationship between music and mathematics, and has published numerous articles exploring that and other theoretical and interdisciplinary topics.
In 1975, Escot was named one of the five most remarkable women composers of the 20th century, and that same year the New York Philharmonic premiered her Fifth Symphony, to critical acclaim. She and Cogan co-wrote Sonic Design: The Nature of Sound and Music and Sonic Design: Practice and Problems (Prentice Hall, 1976). She recently completed two books, The Poetics of Simple Mathematics in Music and Oh How Wondrous — Hildegard von Bingen, Ten Essays.
Cogan's works on the Bates program are Utterances, sung by Heller; Aflame in Flight, featuring violinist David Fulmer of the Second Instrumental Unit, and the string quartet America Is, with Fulmer and SIU colleagues.
Escot's works are: Jubilation, String Quartet No. 5, performed by the SIU players; Eure Pax, with Fulmer; and the Violin Concerto, with Fulmer as soloist, accompanied by the Bates orchestra, conducted by Philip Carlsen.
Founded in 1945, the Woodrow Wilson National Fellowship Foundation is an independent, nonprofit organization dedicated to the encouragement of excellence in education. Its Visiting Fellows program was established to encourage the flow of ideas between the academic and non-academic sectors of society, and to connect a liberal education with the world beyond the campus.
Wilson Fellows represent various professions, such as business, diplomacy, journalism, literature and art. Fellows spend a week on the campuses of small liberal arts colleges helping students and teachers relate education to the needs of society. Through classes, seminars, workshops, lectures and informal discussions, the fellows, students and faculty promote understanding between the academic and non-academic worlds.
The Visiting Fellows program began in 1973 with a $1 million grant from the Lilly Endowment. It is now a self-sustaining program, with colleges contributing a small fee to support the activities of each fellow. More than 200 colleges have participated.
At Bates, Cogan and Escot will visit classes as varied as music theory, physics, psychology and philosophy, and will speak with students in less-formal settings, such as mealtimes.
Joan Heller, a vocalist whose stylistic range embraces orchestral literature, chamber music and dramatic solo music, is particularly known for her work in contemporary repertoire. Senior lecturer in music at SMU, she released her first solo compact disc, To the Verge, on Neuma Records in 1992.
Violinist and composer David Fulmer is a co-founder of the Second Instrumental Unit, specializing in the most progressive forms of music being written today. Of a Fulmer performance, David Cleary of the New Music Connoisseur wrote, "Special bravos are reserved for . . . Fulmer, who played like a man possessed: his stage presence, tone, bow control and finger technique were simply stunning." In 2003, Fulmer performed the world premiere of Escot's Violin Concerto, a concerto written for and dedicated to him.
View Comments