Concert Series features pianist Awadagin Pratt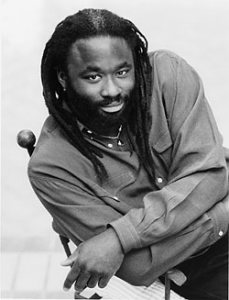 The Bates College Concert Series resumes at 8 p.m. Saturday, Jan. 29, with a performance by the highly accomplished pianist Awadagin Pratt in the Olin Arts Center Concert Hall, 75 Russell St.
Bringing to Bates a program by Bach, Beethoven, Chopin and Rachmaninov, Pratt is acclaimed for his musical insight and for intensely involving performances that receive tremendous response from audiences and the press throughout the United States.
Admission is $8 for adults and $5 for senior citizens and non-Bates students with ID. For additional information about the series and Olin Concert Hall, please click here. For reservations, please call 207-786-6135.
The series closes March 11 with the Quartetto di Venezia, an Italian string quartet celebrating its 20th anniversary season.
Raised in the Illinois town of Normal, the prodigiously talented Pratt is anything but. His adventurous interpretations of traditional repertoire, his technical and expressive command and the sheer breadth of his talent have captured worldwide attention.
The son of college professors, one from Sierra Leone and the other from Texas, Pratt (whose first name is pronounced ow-ah-DAH-jin) was born in Pittsburgh and raised in Normal, where his parents moved to accept positions at Illinois State University.
He entered the University of Illinois at age 16 and subsequently enrolled in the Peabody Conservatory of Music, becoming that school's first student to receive diplomas in three performance areas — piano, violin and conducting. (Today he is increasingly active as a conductor.)
Winner of the 1992 Naumburg International Piano Competition, Pratt has performed solo recitals and orchestral dates in Europe, Asia and across the United States. He has appeared with the New York Philharmonic and the Baltimore, Cincinnati, Pittsburgh and National symphonies, and performs duo recitals with cellist Zuill Bailey.
Pratt was named one of the 50 Leaders of Tomorrow in Ebony Magazine's 50th anniversary issue and performed twice at the White House at the invitation of President and Mrs. Clinton. An Angel/EMI recording artist, he released his debut album, "A Long Way From Normal," in 1994 and his most recent, an all-Bach disc with the St. Lawrence String Quartet, in 2002.
Pratt is an assistant professor of piano and an artist in residence at the College Conservatory of Music, University of Cincinnati.
View Comments