Three alumni elected to Bates Board of Trustees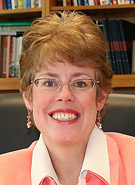 President Elaine Tuttle Hansen has announced three appointments to the Bates College Board of Trustees: Susan S. Kozik of Matthews, N.C., Christopher J. Gorayeb of New York, N.Y., and James F. O'Brien Jr. of New York, N.Y.
Kozik, a 1979 Bates history graduate, is executive vice president and chief technology officer of TIAA-CREF, a financial services organization and leading provider of retirement security in the academic, medical and cultural fields. Kozik is in charge of company-wide technology direction and overseeing systems engineering and architecture, technology risk management, application portfolio management and data center operations. Kozik joined the company from Lucent Technologies, where she served as vice president of information technology operations and services. Previously, Kozik was senior vice president and chief technology officer at Penn Mutual Life Insurance Co.
Kozik serves on the board of directors for the Charlotte (N.C.) Chamber of Commerce, the CIO Magazine advisory board, the University of Nebraska J.D. Edwards Honors Program and the University of North Carolina at Charlotte M.B.A. Mentoring Program. Kozik has been active in alumni activities at Bates and was the first recipient of its Distinguished Young Alumni Award in 1987.
Gorayeb, a 1980 Bates graduate in political science, is a trial attorney and managing partner of Gorayeb and Associates, P.C., in New York City. Gorayeb is a member of the New York State Trial Lawyers Association, the Association of Trial Lawyers of America and the New York State Bar Association. Gorayeb is active in New York City Hispanic charitable organizations. Gorayeb is a graduate of the Syracuse University College of Law.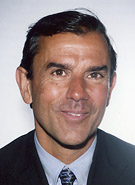 In Bates affairs, Gorayeb has been active with Reunion gift committees and has volunteered for a variety of programs offered by the Office of Career Services, including the Career Discovery Internship Program. He has employed numerous Bates interns. Gorayeb is a member of the New York Bates Business Network Steering Committee and served on the host committee for last year's Bates Sesquicentennial event in New York City.
O'Brien graduated from Bates in 1991 with a degree in economics and a secondary concentration in Russian language. O'Brien is the president, chief investment officer and principal owner of Promethean Investment Group, LLC, and affiliated private investment firms focused on institutional asset management and merchant banking.  Before establishing Promethean, O'Brien was managing director in charge of strategic development and implementation for Fletcher Asset Management Inc. O'Brien began his professional career as a financial analyst in the Paper and Forest Products Group of the Corporate Finance Department at Salomon Brothers Inc.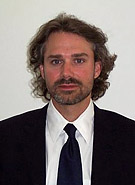 In Bates affairs, O'Brien has been active as a member of the Bates College New York Council and the New York Bates Business Network Steering Committee. In 1998, O'Brien named a Pettengill Hall history department office in honor of Thomas V. Keefe, his mother's father. In 2002, O'Brien and his wife, Erika, created a scholarship fund with a preference for students from the metropolitan New York City area.
The new trustees will serve five-year terms. Kozik and O'Brien were nominated by the Bates Alumni Association and confirmed by the trustees. Gorayeb was elected by the Bates College Board of Trustees. Bates trustees serve a maximum of two terms.
View Comments