By Bates News. Published on October 23, 2006
---
Alumnus discusses corporate social responsibility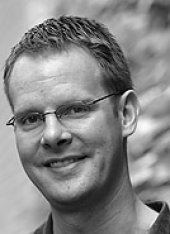 Liam D. Leduc Clarke, a 1998 Bates College graduate and senior associate in APCO Worldwide's corporate social responsibility and philanthropy practice, will give a lecture titled Business and the Common Good: Corporate Responsibility in a Global Economy and Community at 4:15 p.m. Wednesday, Oct. 25, in the Edmund S. Muskie Archives, 70 Campus Ave. The public is invited to attend free of charge. For more information, call 207-786-6400.
Leduc Clarke will share his thoughts and experiences in helping corporations shape their work for the public good. His Bates visit includes conversations with students both in and out of the classroom, including his participation in a first-year seminar, "Passion and Sustenance: On Crafting a Life," taught by Anna Bartel, associate director of the Harward Center for Community Partnerships. In the seminar, says Bartel, "We're interested in challenging the conventional notions of two kinds of living: live a financially poor but meaningful life, or one that's financially rich but meaningless, or even socially detrimental."
APCO Worldwide is a public affairs and strategic communications firm with 23 offices worldwide. Leduc Clarke develops strategies for corporate philanthropy and initiatives that build alliances with key constituencies. He has 10 years of experience in developing focused philanthropic programs and strategic communication.
Before joining APCO in 2003, Leduc Clarke worked in corporate relations and public affairs at Weber Shandwick Worldwide, a leading public relations and communications management firm, and as a program officer and communications manager for the Blandin Foundation. He has experience in political strategy and media and has served as a consultant to both nonprofit organizations and political campaigns.
---
Categories:
Alumni and friends
,
Alumni life
,
Bates Now
,
Business and finance
,
Business and law
,
Careers and professions
,
Global perspectives
,
Government and non-profit
.
Tags:
APCO
,
corporate social responsibility
,
Liam D. Leduc Clarke
.
---
Comments are closed.
News & Updates
Images that feature the vitality of life on the Bates campus
"What I was doing to create a dance stemmed from fieldwork that was anthropological and choreographic," says Colleen Fitzgerald '14, who choreographed "Intricate Glances...
Bates holds its annual Service of Lessons and Carols on Dec. 8.
Contact Us