Auryn String Quartet, Neo Jazz Collective featured in Bates concerts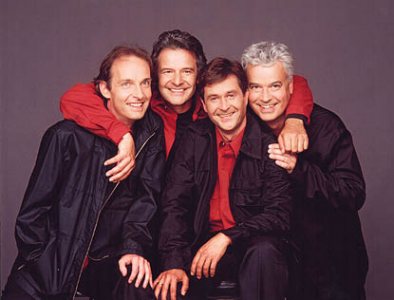 Another string of can't-miss musical performances at Bates College begins at 8 p.m. Thursday, Feb. 5, as Germany's Auryn Quartet presents the first in a multiyear series of concerts constituting the complete Beethoven string quartet cycle.
The second concert in that ambitious series takes place at 8 p.m. the next day. Both performances take place in the Olin Arts Center Concert Hall, 75 Russell St.
Two concerts in very different genres are scheduled for Saturday, Feb. 7. At 8 p.m., also in the Olin concert hall, the teenaged musicians of the Neo Jazz Collective perform. Following at 9 p.m. in the Benjamin Mays Center, 95 Russell St., is a show with headliners Barefoot Truth and the Pete and Mike Band.
Finally, at 3 p.m. Sunday in the Olin auditorium, musicians including Bates pianist James Parakilas offer a program of trios by Schubert and Ravel.
Part of the Bates College Concert Series, admission to each of the Auryn Quartet performances is $10 general admission and $4 for students and seniors. Tickets are available at www.batestickets.com.
The other Olin concerts are open to the public at no cost, but tickets are required. For reservations and more information, please call 207-786-6135, visit the concert series Web site or the Olin site, or e-mail olinarts@batesedu.
For ticket information about the Barefoot Truth show, call 207-795-7496.
View Comments