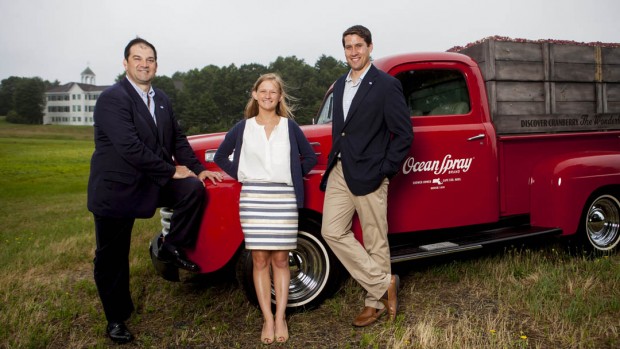 From Seattle, Wash., to New York City's Times Square, Bates students are participating in myriad off-campus experiences. The home front, of course, continues to percolate with scientific research, modern dance and extensive demolition…
Published on
Description

---

January 19, 2010
11:31 am

As part of a two-day residency at Bates College, folk-pop singer-songwriter Suzanne Vega performs two concert sets, at 7 and 9:30 p.m., on Saturday, Jan. 23, in the Olin Arts Center Concert Hall, 75 Russell St. Tickets are $15 for general admission and $5 for seniors and students per set and are available at www.batestickets.com. For more information, contact 207-786-6135 or email olinarts@bates.edu. The concert is presented by the Bates Concerts Committee.

January 17, 2010
8:10 am

An expert in African American political and religious history gives the Martin Luther King Jr. Day keynote address at Bates at 10:45 a.m. Monday, Jan. 18, in the Olin Arts Center Concert Hall, 75 Russell St. The college traditionally cancels classes and offers special programming for King Day. This year's theme is "Faith and Ethics in the Public Sphere: What is the Dream?"

January 15, 2010
3:38 pm

Regarded as one of the world's foremost players of harpsichord and fortepiano, Andreas Staier comes to Bates College to perform fortepiano music by Haydn at 7:30 p.m. Friday, Jan. 15, in the Olin Arts Center Concert Hall, 75 Russell St.

January 15, 2010
11:13 am

Mahzarin Banaji, a social psychologist at Harvard University, visits Bates College to discuss what happens when well-intentioned people behave in ways that deviate from their own consciously stated intentions. Her talk takes place at 4:15 p.m. Thursday, Feb. 4, in the Keck Classroom (G52), Pettengill Hall, 4 Andrews Road (Alumni Walk).

January 14, 2010
9:04 am

The Lewiston Sun Journal interviews Myron Beasley, assistant professor of American cultural studies and African American studies, and student Eric…

January 11, 2010
2:25 pm

Images of ME and Beyond: A Dual-Screen Exhibit of Videos about Social Identity Curated by Craig Saddlemire '05 and commisssioned…

January 11, 2010
9:26 am

Sunday, Jan. 17 7 p.m. Worship service: A sermon by Barbara D. Savage, Geraldine R. Segal Professor of American Social…

January 9, 2010
10:25 am

Lissa Schneckenburger, a rising young folk musician and former Litchfield resident, performs at Bates College at 3 p.m. Sunday, Jan. 18, in the Olin Arts Center Concert Hall, 75 Russell St.

January 7, 2010
5:49 pm

The following workshops will be held in Pettengill Hall (unless otherwise noted), Monday, Jan. 18: Session I, 1 to 2…

January 7, 2010
1:24 pm

An iconic singer-songwriter, a pair of performances devoted to Beethoven's string quartet cycle and a Bates College alum who plays world music are among highlights at the Olin Arts Center Concert Hall at Bates this winter.