Sun Journal profiles 'amazing' pianist Glazer, quotes Cumming '93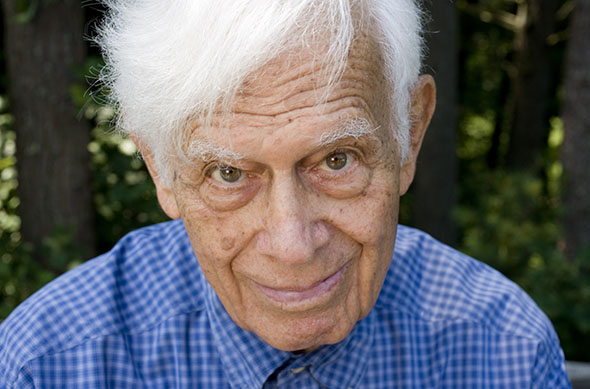 Lewiston Sun Journal staff writer Lindsay Tice begins her profile of 95-year-old pianist Frank Glazer, longtime Bates artist-in-residence, with a story about one of Glazer's most accomplished students, Duncan Cumming '93, now a faculty member at the University at Albany. Years ago, while in high school, Cumming wanted to quit the Bates summer music program after two days. Then he met Frank Glazer. As Cumming recalls: "I remember seeing him for the first time and his smile and his just sort of warmth of personality and generosity of spirit." Glazer's professional career has so far spanned 75 years, and he's taught hundreds of teenagers and young adults. "I enjoyed them so much as people as well as musicians," Glazer said. "They were, in effect, our children." View story from the Sun Journal, April 8, 2010.
Leave a Reply
This is a forum for sharing your thoughts about the preceding post with the public. If you have a question for the author, please email the Bates Communications Office at communications@bates.edu.