Davis, Purdy appointments announced in campus restructuring
As part of a comprehensive reorganization to advance diversity and inclusion, longtime Bates administrators Roland S. Davis '92 and Carmen L. Purdy have accepted new responsibilities, President Elaine Tuttle Hansen has announced.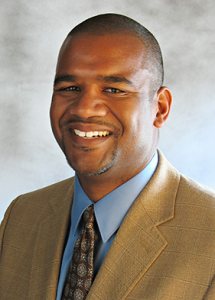 Davis has been appointed Director of the new Office of Intercultural Education and promoted to Associate Dean of Students. In her new position, Purdy is Manager of Equal Employment Opportunity Compliance. Both positions are effective immediately.
More information on the restructuring
As a Bates assistant dean of students since 2002, Davis' broad range of responsibilities have included supporting all students with academic and personal issues and teaming with faculty and administrators to address the needs of students of color and low-income students.
"Roland had been deeply committed and involved in advancing diversity and inclusion at the College dating back to his student days at Bates," said Dean of Students Tedd Goundie. "And, given his experience as a dean working closely with students, coupled with his scholarly interest in matters of diversity and inclusion, Roland is uniquely suited to serve Bates in this leadership role and collegewide collaboration."
In 2004, he served on Bates' six-member Committee for Diversity and Academic Excellence to address concerns of historically underrepresented populations at the College. In 2005, he co-facilitated a semester-long workshop for the College's faculty and members of the staff and senior administration on issues around stereotype threat. Teaming with the College's special assistant to the president for diversity, in 2006 he co-chaired a committee charged with evaluating the campus climate around diversity; with the special assistant, he helped implement successful strategies around the resulting Benjamin Mays Initiative, a broad program to achieve a more globally aware and diverse campus community and a more welcoming and supportive campus environment for students from under-represented racial, ethnic and socio-economic groups. Davis has advised the Mays Men, a student organization established to support and empower African American and Latino men on campus.
As chief judicial affairs officer for the Dean of Students Office, Davis has overseen investigations into allegations of student misconduct and the adjudication of substantiated claims through the Student Conduct Committee process. He has supervised the College's contracted advocate for student victims of sexual assault.
Davis is a consultant and faculty member at the Stanley H. King Counseling Institute in North Andover, Mass., and Colorado Springs, Colo., where he conducts counseling workshops for independent-school educators at the middle- and upper-school levels. He also gives presentations to faculty and students at private secondary schools throughout the country on issues related to counseling, adolescent development, race, and the psychological issues of students of color. Davis also is a board member of the Center for Preventing Hate, based in Portland, Maine.
Davis returned to Bates in 2002 after serving Dartmouth College as Assistant Dean of First-Year Students and Director of the Integrated Academic Support Program, and at Harvard College as a senior proctor and administrator in residence for five first-year residence halls. While at Harvard, he was also a clinical social work fellow at Harvard University Health Services.
Davis is a doctoral candidate in education at the University of New Hampshire, where his work has focused on issues of race and culture in higher education. His dissertation is a study of campus racial climate, stereotype threat, and how these factors affect academic motivation among African American students at predominantly white colleges.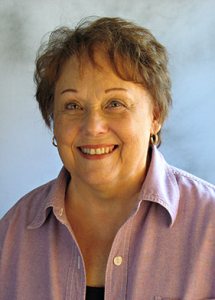 Purdy has held numerous positions in Bates administration since arriving in 1982. Most recently, she has been assistant director of the Office of Equity and Diversity Resources and, since the departure of that office's director last fall, has been in charge of all of its duties. She served as coordinator of the predecessor office, the Office of Affirmative Action and Institutional Diversity, from 2006 to 2009.
Experienced in the recruitment and retention of College staff and faculty, Purdy's duties include the review of employment notices and the oversight of interviews for faculty candidates and staff candidates for director level and above. She oversees records management for affirmative action purposes and oversees compliance with federal Equal Employment Opportunity regulations and other non-discrimination statutes.
Purdy works closely with the Office of Human Resources on training programs for faculty and staff, and in investigations of complaints concerning sexual and workplace harassment and areas relating to government compliance and discrimination.
She has worked with the College's special assistant to the president for diversity to plan and implement diversity workshops and training for all staff and has served on numerous committees for diversity initiatives.
She has created and presented workshops on various topics, the latest titled "Walking on Eggshells" for Bates' employee enrichment week in June.
As assistant to the director of affirmative action from 1990 to 2006,  Purdy worked with College managers and supervisors to provide intra-office communications training and assisted in the planning, development and administration of training workshops for faculty, staff and students on diversity, multicultural issues and sexual harassment.
In 2004, Purdy lobbied for, founded and then supported the Bates Office Professionals Network to serve more than 70 clerical workers and to recognize the critical role and contributions of these dedicated Bates office assistants.
View Comments