Biology department to benefit from $250,000 grant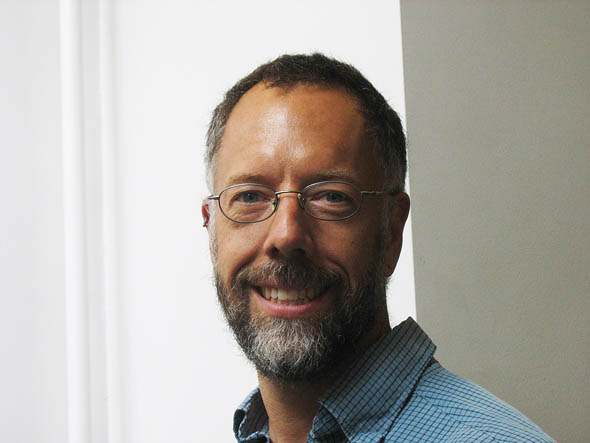 A grant of $250,000 from The Arthur Vining Davis Foundations will further strengthen the already robust Bates College biology department.
The grant, awarded in May, supports new investment in personnel, facilities and student research.
Based in Jacksonville, Fla., the Davis Foundations support the highest priorities of educational, cultural, religious and scientific institutions. The grant to the Bates biology department addresses such a priority, as the college strengthens its emphasis on enhancing its programming in mathematics and the natural sciences.
This emphasis is part of an overall strategy, which also includes renewed attention to the arts and to facilitating student learning, whose goal is to make the Bates education an innovative and pre-eminent model for teaching in the liberal arts and sciences.
"We're proud of the practicing scientists and mathematicians we train for graduate work, and we hope to strengthen all aspects of their work," Bates President Elaine Tuttle Hansen said in announcing the grant. "By graduating more students in sciences and math, Bates helps prepare a new generation of educators who have broad, flexible skills and who embrace certain values and attitudes, such as courageous inquiry, collaboration and open-mindedness in scientific work.
"The generous support of the Davis Foundations provides precious help as we reinvigorate the sciences at Bates for the 21st century," Hansen said. "This gift both affirms our longtime excellence in teaching the sciences, and helps ensure that this excellence will endure."
At Bates, the grant supports a department that is one of the college's most popular. "Biology is one of our top five majors, with an average of 40 students electing it annually, of whom the largest percentage are women," Hansen added. "We also know that the largest proportion of our graduates who pursue a Ph.D. do so in the life sciences."
In conjunction with the grant, a behavioral ecologist has joined the Bates biology faculty as chair. Donald Dearborn comes to Bates from Bucknell University, where he began teaching in 2001 and most recently served as the Herbert L. Spencer Professor of Biology.
Asked for his thoughts about coming to Bates, Dearborn said, "For starters, Bates is a highly respected liberal arts college. But more specifically, Bates has a great history of focusing on the environment and social justice, the students are curious and engaged with the world, and there seems to be a real sense of communal purpose among everyone that works here.
"Within that general setting, the biology department is an outstanding group that excels at both research and teaching. I'm very excited about being here and about helping to lead the department."
Specializing in the study of birds, Dearborn researches mating systems, parental investment strategies, host-parasite interactions, population structure and conservation biology. His courses at Bates will likely include advanced genetics, evolution and avian biology.
Dearborn earned a bachelor of science degree at the University of North Carolina and his doctorate at the University of Missouri. Among his other interests are whitewater kayaking, rock climbing, traveling and photography.
Part of the Davis grant will support summer research in biology by Bates students. "Opportunities for students to work on research with faculty provide an important part of their education," said Jill Reich, dean of the Bates faculty.
"Such experience engages students in complex problem-solving, teaches hands-on skills with state-of-the-art equipment, involves meaningful investigations with real applications and demonstrates the importance of strong communication with peers, experts and the general public."
View Comments