David Wax Museum, Dawn Landes & Hounds bound for Bates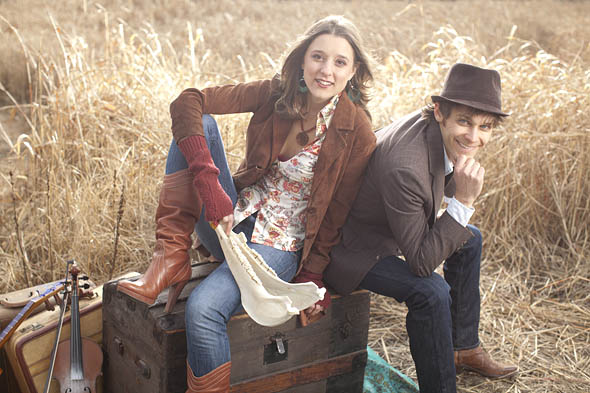 Two eclectic up-and-coming indie bands, the David Wax Museum and Dawn Landes & The Hounds, perform at Bates College at 7:30 p.m. Saturday, May 21, in the Olin Arts Center Concert Hall, 75 Russell St.
Available at www.batestickets.com, advance tickets are $18 for the general public and $10 for students and seniors. Tickets cost $20/$12 the day of the show. For more information, please contact 207-786-6163 or olinarts@bates.edu.
Named Americana Artist of the Year in the 2010 Boston Music Awards, the David Wax Museum has been called "pure, irresistible joy" by NPR's Bob Boilen and was hailed by TIME.com for "virtuosic musical skill and virtuous harmonies."
David Wax and Suz Slezak fuse Mexican folk with American roots and indie rock to create a unique Mex-Americana aesthetic. Combining Latin rhythms, call-and-response hollering and the donkey jawbone, a traditional percussion instrument from Veracruz, the group has electrified audiences across the country.
Self-released in February, the band's latest album, Everything Is Saved, has propelled the Museum into the national spotlight. Dubbed one of the top 10 acts of this year's South by Southwest festival by Time magazine and boosted by a March appearance on NPR's World Café, it is clear that the duo is, as The New Yorker put it, "kicking up a cloud of excitement with their high-energy border-crossing sensibility."
As for Landes, Clash magazine praised her as "one of the finest voices in modern Americana," offering "gorgeous country-flavored pop." A Kentucky native now based in New York City, singer-songwriter Landes brings guitarist John Kaufman and drummer Ray Rizzo (aka The Hounds) to Lewiston to round out the Olin bill.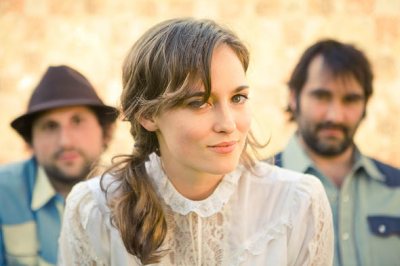 Landes has toured as a solo with such country-folk and indie-rock stalwarts as Josh Ritter, Drive-By Trucker Jason Isbell, Alexi Murdoch and The Swell Season. Landes' first self-released records, Dawn's Music and the EP two three four effectively proved her talent, but it was 2008's acclaimed Fireproof (Cooking Vinyl) that revealed it to the world.
Around that time her splendid bluegrass cover of Peter Bjorn and John's "Young Folks," performed with an elderly group of Texans called The WST Band, became a YouTube favorite.
Her fourth studio album, Sweet Heart Rodeo, was released in 2009 to wide critical acclaim. The set was "a huge step forward, the culmination of a maturation process that comes with utilizing a dedicated band and the opening of previously closed musical doors," wrote New Haven Register entertainment editor Patrick Ferrucci.
View Comments