Posts by Jay Burns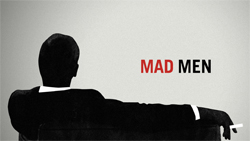 Mann upholds the show's "well-earned reputation for authenticity and for mining the tumultuous history of the 1960s."
---
Published on
Description

June 27, 2013
10:48 am

Mann upholds the show's "well-earned reputation for authenticity and for mining the tumultuous history of the 1960s."

June 25, 2013
5:00 pm

While acts of philanthropy got most private colleges going, the tradition of the alumni fund is a relative newcomer.

June 11, 2013
6:39 pm

Reunion Weekend was an opportune time to discover who coined the cheer "Great day to be a Bobcat."

May 23, 2013
9:48 am

Ray is asked, "If you were a student, what project through the Harward Center makes you think, 'I'd be all over that'"?

May 22, 2013
3:32 pm

Under the headline "Negative Emotions are Key to Well-Being," Scientific American writer Tori Rodriguez cites research by Jonathan Adler '00…

May 9, 2013
6:00 pm

Kinney was a model corporate leader, a former CEO of General Mills who "always ready with a helping hand."

April 9, 2013
3:23 pm

Reporter Brandon Hall of ESPN Boston offers a brief Q-and-A with Pat Foley '04, former All-NESCAC linebacker who is the…

April 2, 2013
11:00 am

At Mount David Summit, six Bates seniors read poems and poetry from their senior theses in creative writing.

February 27, 2013
2:00 pm

"Breaking" at the world debate tournament is more impressive the more you learn about it.

February 25, 2013
11:02 am

McGrory once served 52 readers as a Boston Globe paperboy and now serves over a million as the paper's new editor.