The latest roundup of what Bates folks are saying about this and that.
---
"Is the chili garlic sauce gone for good????"
— A question posted on the Dining Services online Napkin Board, which offers students a chance to ask whatever they want about the food they eat (and want to see on the menu). Probably not gone for good, but a failed chili pepper harvest in Mexico has caused a shortage of popular brands of chili sauce.
---
"We enter the year without having [COVID] as our shaping concern. I look forward to the luxury of being able to concentrate our energies on what we are here to do — provide our students with the opportunity for a life-transforming education."
— President Clayton Spencer in her 2022 Community Letter, in which she noted "lots of reasons for excitement as we begin the academic year" as well as "areas where we will focus our attention.
---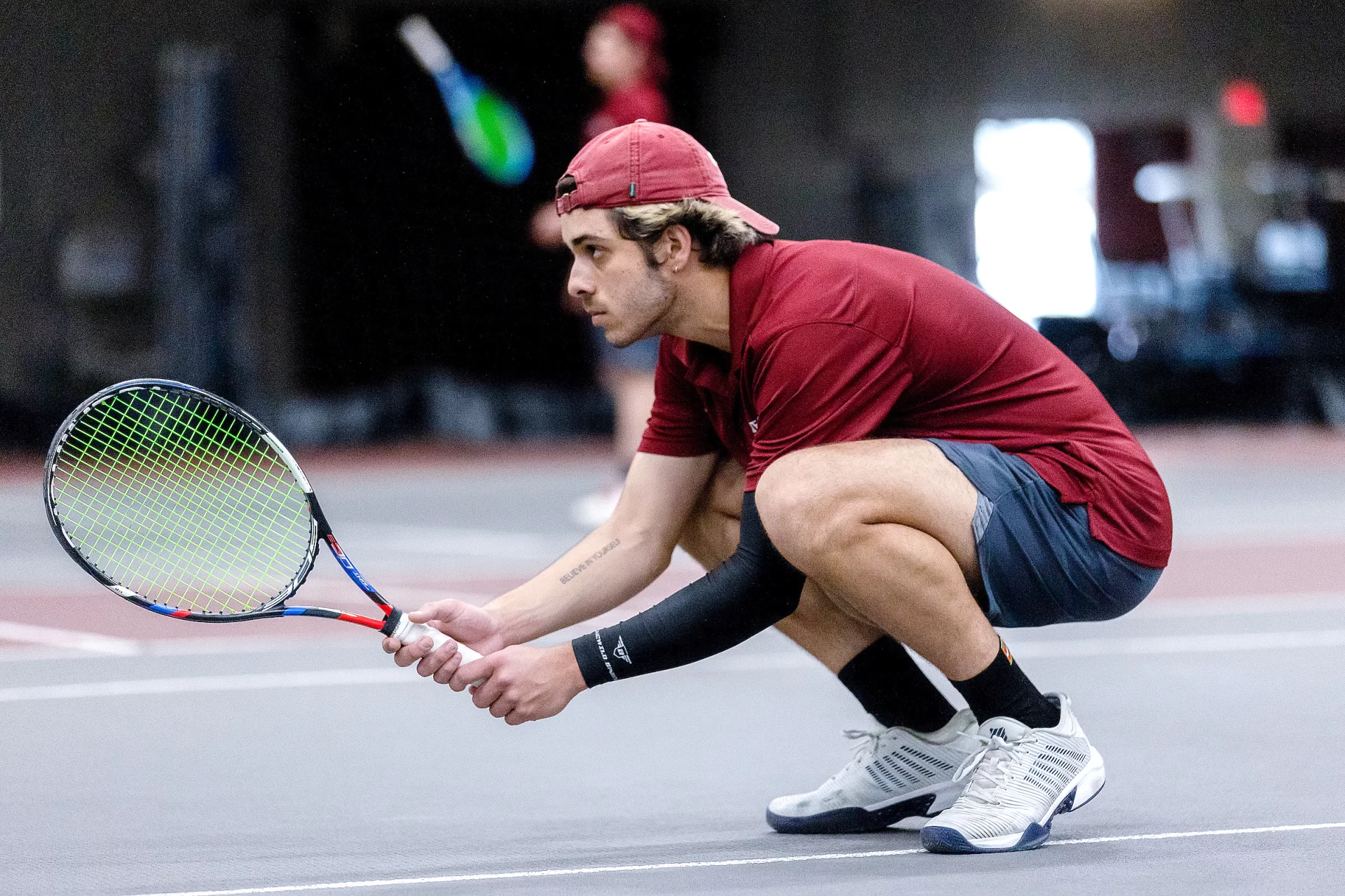 "Their forehand goes to my backhand, and my forehand goes to their backhand, which is helpful sometimes but can also be difficult."
— Alex Gujarathi '24 of Plymouth, Mass., speaking to the Bates Bobcast podcast on the ups and downs of being a left-handed tennis player.
---
"I toured Bates on a really ugly day, but I still liked it a lot. And so I was like, if I like the school enough on a really rainy cold day, I must really like it on a nice fall day."
— Izzy Lussier '24 of West Suffield, Conn., speaking to the Bates Bobcast, who found that Bates can shine even when the sun doesn't.
---
"Most campus buildings from the '50s into the '80s were over-programmed. Everything was super efficient. They didn't have this little bit of extra space for students."
— Michael Hinchcliffe of the architectural firm Payette, the lead architect of the Dana Hall renovation project as well as the Bonney Science Center, explaining the emergence and value of unprogrammed spaces in Bonney and Dana Hall, including lounges and study rooms.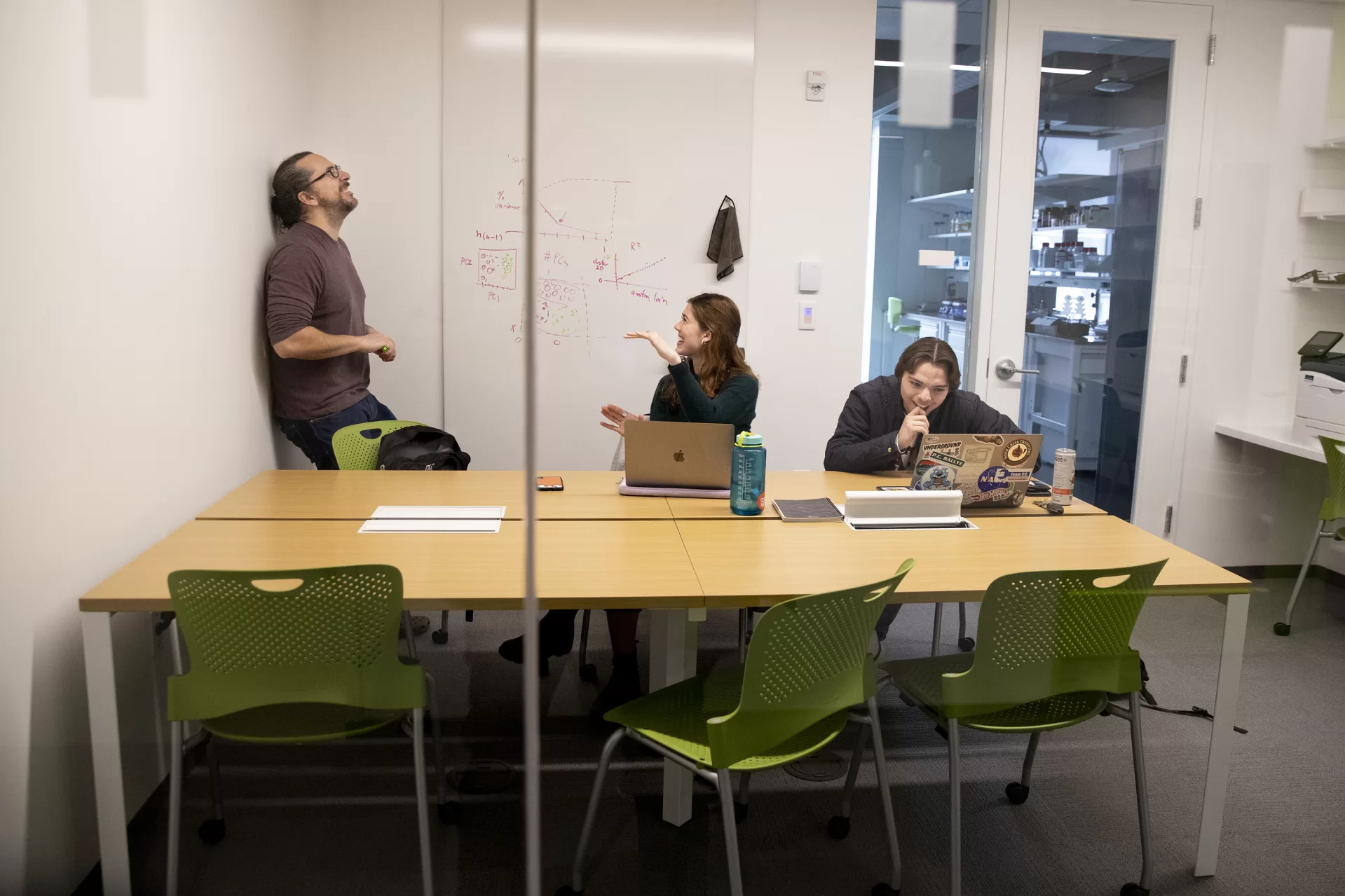 ---
"I just walked outside and just looked around, thinking, 'I want to protect this. That's what I want to do."
— Gabrielle Brewer '23 of New Britain, Conn., recalling how she decided to major in environmental studies. She recently won a prestigious Udall Scholarship that recognizes leadership, public service, and commitment to issues related to Native American nations or to the environment.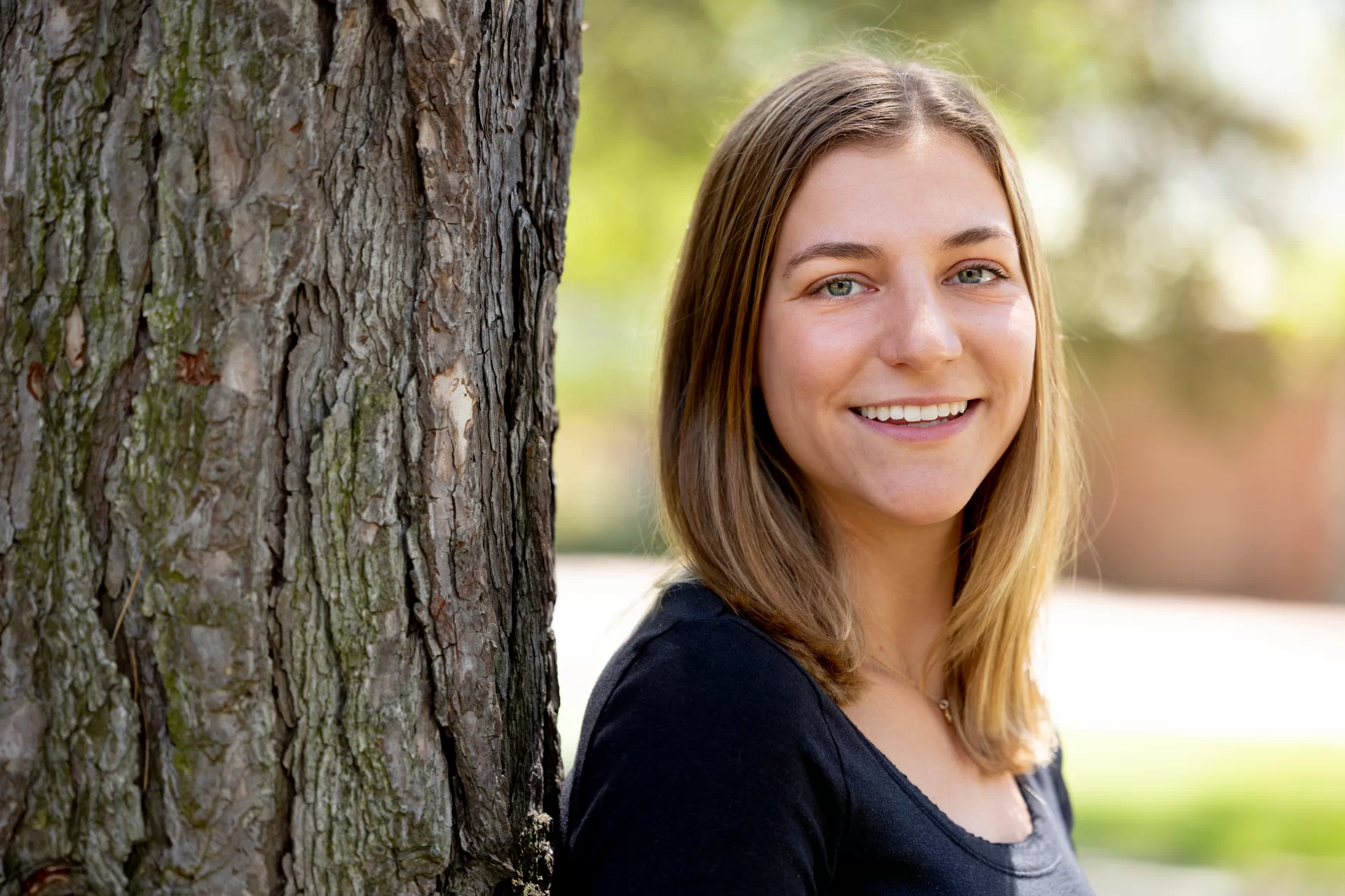 ---
"You kinda have to, if you're going to do this work."
— Corey Ernst, a worker for Wicked Flooring of Rockford, Ill., the subcontractor that installed the new track surface at the Russell Street Track and Field, asked about whether he gets into a flow state when hand-cutting more than a mile of new Mondo track surface, which comes in rolls that have to be trimmed to fit.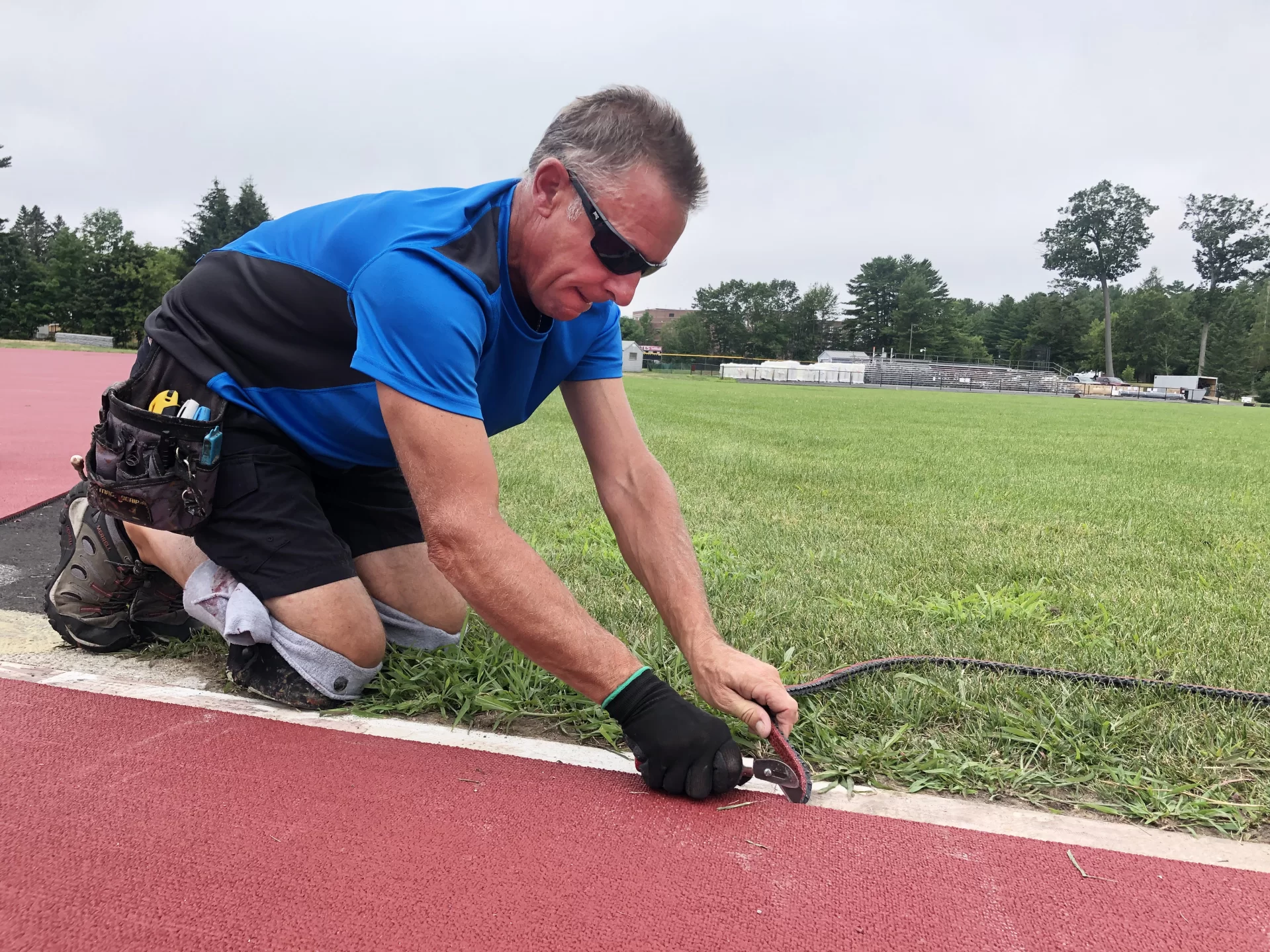 ---
"She just looked at me and said, 'Let's get it done." And I just shot it, ripped it, and it went in."
— Anna Lindeis '25 of New Canaan, Conn., on how she and field hockey teammate Molly Harmon '24 of Farmington, Maine, teamed up on an overtime goal to beat Williams
---
"I'm relieved and also sort of excited but want to throw up, all at the same time."
— Kacie Lutz, parent of Riley Lutz '26, describing her mixed-up feelings as she and her husband, Bob Lutz, arrived at Bates on Opening Day
---
"We talk about how early statisticians were eugenicists. And I don't mean that in a hyperbolic sense. These were men that actually believed that they should develop statistical models to study humans so that they could figure out who should die. That's really uncomfortable."
— Assistant Professor of Digital and Computational Studies Anelise Hanson Shrout, speaking during a discussion, "Courage to Transgress: Engaging Dangerous Ideas in the Classroom," about engaging students in difficult ideas related to racism, white supremacy, and vastly unequal structures of power.
---
"It's as if you took a bakery and soaked it in water for a long time, I guess it's a little bit indescribable."
— Eli Kushner '24, a double major in biochemistry and music from Philadelphia, describing the odor of the germination room at the Blue Ox Malthouse in Lisbon Falls, where he had a Purposeful Work internship. He spent hours raking grains in a room carefully controlled for heat and humidity and helped with various quality-control processes, such as testing moisture content.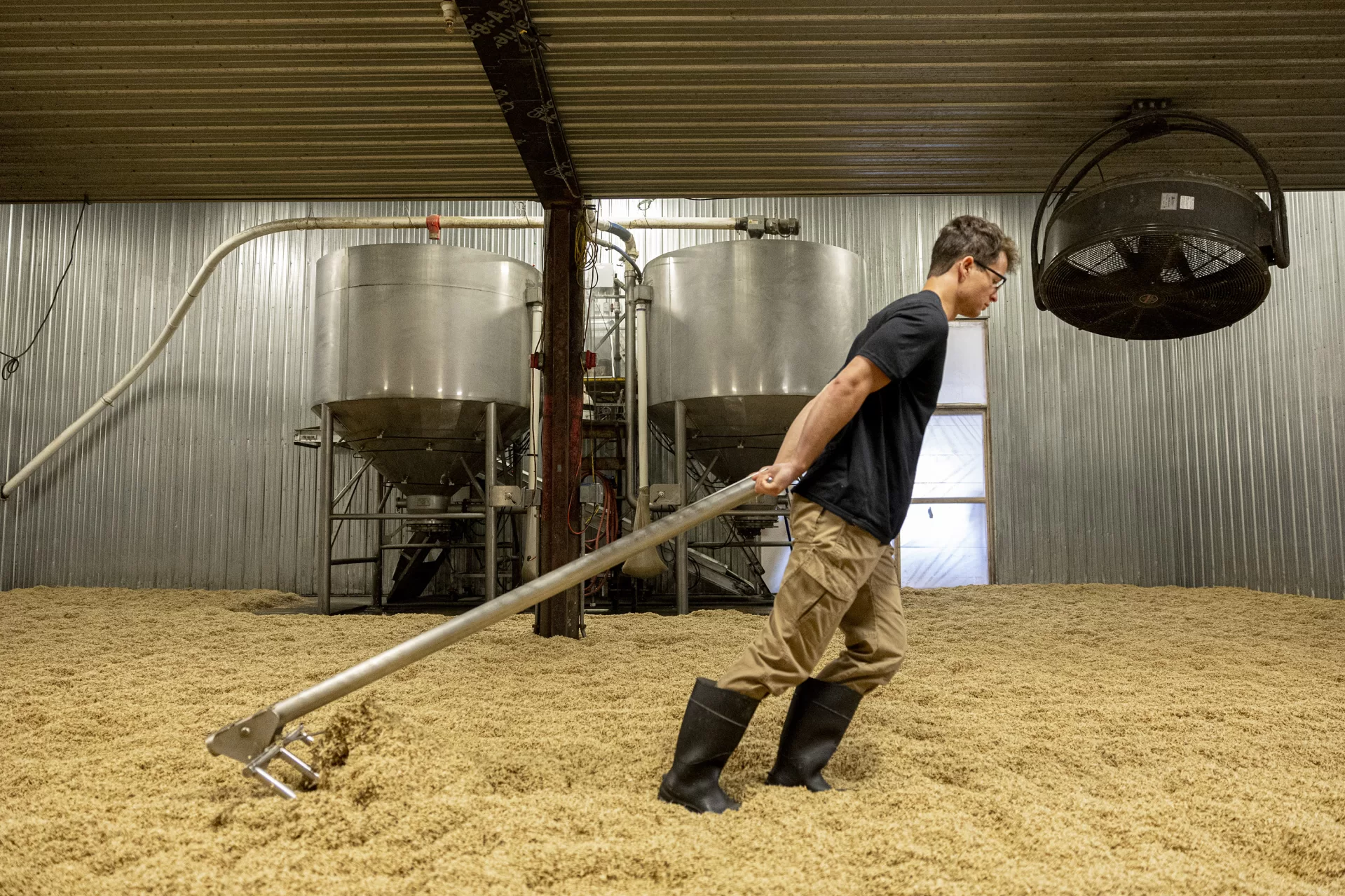 ---
"I'm not really used to being vulnerable, especially when it comes to teaching. But when I opened up about my experiences, I realized that everyone else has the same issues going on."
— Carmen Bautista, a teacher at Richland Union Elementary School in Shafter, Calif., about being with fellow K–3 educators at Bates for a summer institute on using children's picture books in the classroom.
---
"I wanted to give her the college tree experience."
— Elizabeth Nahigian '26 of Needham, Mass., explaining why she took sister Emma, 14, up a tree behind Lane Hall as they caught up during Back to Bates weekend. Elizabeth had climbed this very tree with Bates friends and wanted to do the same with Emma.