The high school transcript of a typical Bates first-year student is usually dazzling, but what's under the hood — revealed through the entirety of an application — is fascinating. The incoming Class of 2026, which arrives on Wednesday, Aug. 31, for Orientation, is no exception.
Need your car cleaned up? We have two incoming first-year students who founded their own car-detailing businesses.
Have a hankering for fresh tuna? A student from Cape Cod runs his own commercial fishing business.
Looking for a talented singer? We've got a soprano who sang the national anthem at the 2020 Democratic National Convention.
Want a game of chess? We've got one of the top 20 teenage chess players in the nation, as ranked by the U.S. Chess Federation.
Beyond talents and overall good gumption, the 520 members of the incoming class collectively show a "real uptick in being civically engaged" in various ways, says Leigh Weisenburger, vice president for enrollment and dean of admission and financial aid. "That's perhaps in light of the cultural and political landscape that's overlaid COVID the last couple of years."
By various measures — and as Bates Admission continues its work to expand Bates' national and international reach — this year's class is perhaps the college's most diverse ever:
67 percent of the class arrives from outside New England, the highest percentage ever. (A quarter century ago, 44 percent were from outside the region.)
Black, Indigenous, and people of color (BIPOC) from the U.S. represent 29 percent of the incoming class, the highest percentage ever.
12 percent are first-generation to college.
10 percent are international students.
44 percent are receiving institutional need-based financial aid.
13 percent are Pell grant recipients.
Another trend Weisenburger and her team have seen reflects the pandemic's effect on the high school experience: students discovering individual interests. Last year, for example, Weisenburger noted how students used the forced downtime of the pandemic discovering "new interests or rediscovering old passions."
Among this year's cohort, more than a few show a sustained interest in gardening, "and there are a few beekeepers," she says. "We see them finding interests that helped them get out of their houses when they can" during the pandemic — often combining their new interests with broader environmental sustainability efforts.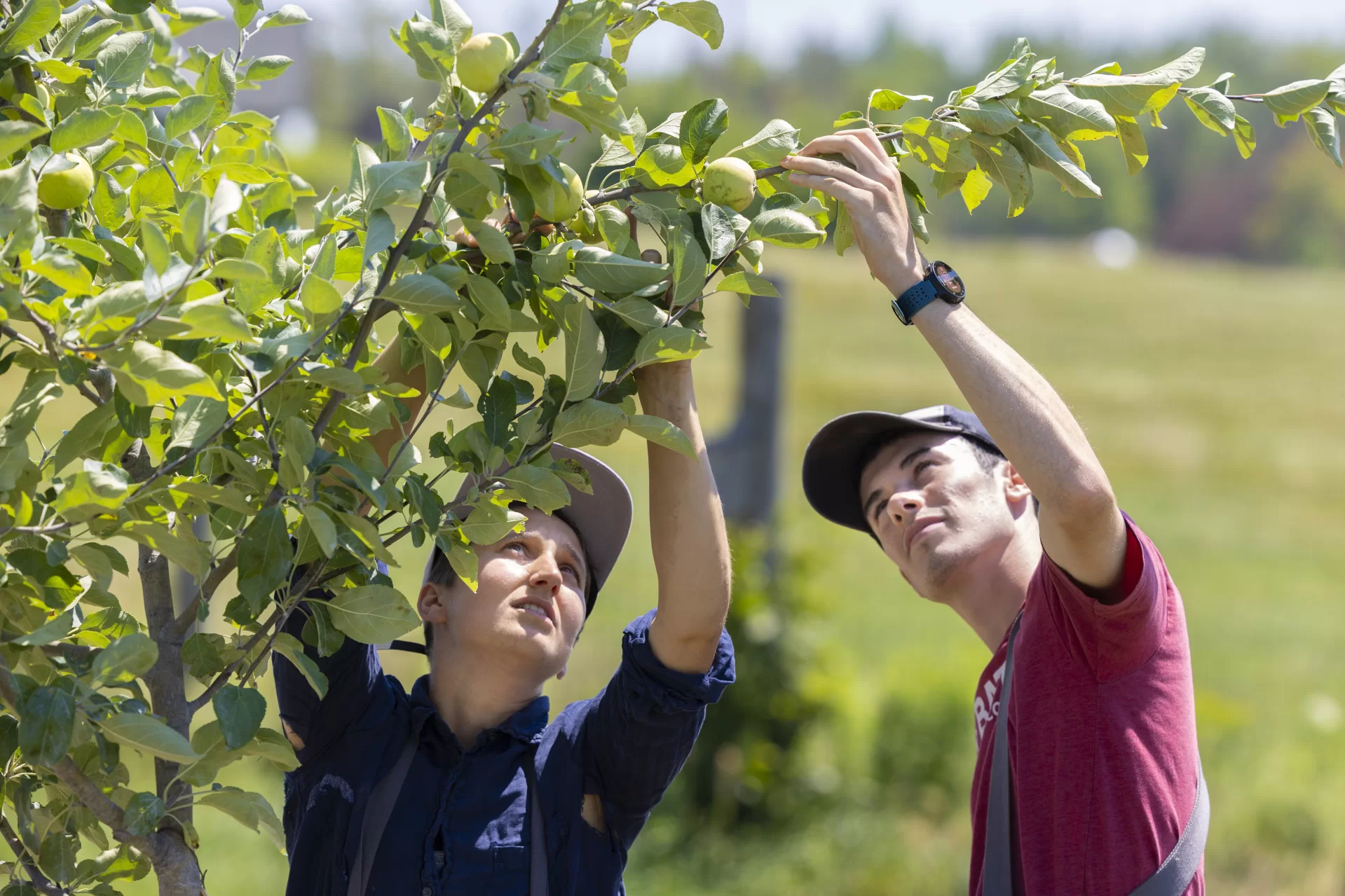 But home, especially the kitchen, sustains them too, Weisenburger says, noting that more than a few students talked about cooking dinner with their families. "There's that idea of coming back to the table together" — which means these new students should be well suited for the Bates dinner table that is Commons.
​​Other interesting talents and interests from the new class include students who:
Wrote children's books to help youngsters understand social issues, including a blog with 5,000-plus readers in 41 countries.
Has completed a wildlife technician program in New York.
Is a Celtic harpist who built their harp themselves by hand.
Won their state's National History Day contest with a paper exploring the mythmaking of the Bulgarian Batak massacre of 1876.
Founded a nonprofit, in memory of a deceased younger brother, to support children in long hospital stays.
Used the downtime of the pandemic to memorize all of the national flags of the world.
Has a part-time job oyster farming.
Fishes commercially for striped bass, bluefish, and bluefin tuna off Cape Cod.
Is a nationally ranked alpine skier who created podcast on female athlete body image.
Built their own sea kayak for a 10-day solo paddling trip in Canada.
Introduced an Indigenous land acknowledgement for their school.
Can solve a Rubix cube in 30 seconds.
Started a successful donut business during COVID, donating proceeds to nonprofits.
Performs in a professional ballet company.
Created a podcast about Richard Nixon and Watergate and interviewed a former Nixon staffer.
Works election poll sites in her California town.
Played bass in a punk band called Phlegm.
Founded a moving company.
Co-founded a video game development and graphics design company; launched an educational startup company.
Has a grandfather who co-founded the Bates Puddle Jump.
Has an assistant screenwriter credit on a holiday film streaming on Amazon Prime.
Manages the largest social media poetry page in Bangladesh.
Authored an introductory latin textbook and smartphone app.