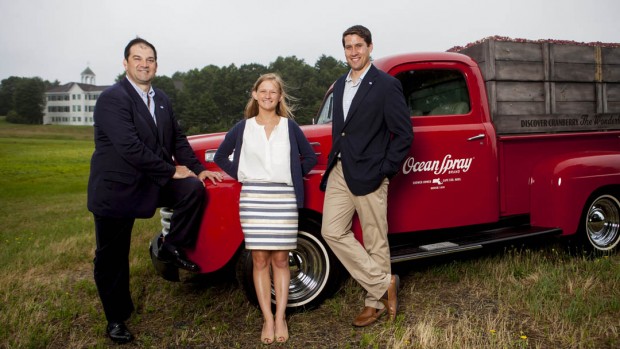 From Seattle, Wash., to New York City's Times Square, Bates students are participating in myriad off-campus experiences. The home front, of course, continues to percolate with scientific research, modern dance and extensive demolition…
Published on
Description

---

October 3, 2007
1:29 pm

Featuring Maine's best-known pianist and visiting performers of international renown, the piano rules Bates College's Olin Arts Center Concert Hall, 75 Russell St., for nine days in October.

September 27, 2007
2:33 pm

The English department opens its 2007-08 Visiting Writers Series with a reading by poet Gabriel Fried, Bates Class of 1996, tonight in Skelton Lounge, Chase Hall, 56 Campus Ave.

September 24, 2007
3:36 pm

The John D. and Catherine T. MacArthur Foundation today named Corey Harris, a musician and 1991 Bates College graduate, as one of 24 new MacArthur Fellows for 2007.

September 9, 2007
2:38 pm

A new work by choreographer Peter Kyle, formerly of the Mark Morris Dance Group, will be featured in performances by the Bates College Modern Dance Company at 7:30 p.m. Saturday, Sept. 29, and noon Sunday, Sept. 30, in the college's Schaeffer Theatre, 305 College St.

August 30, 2007
11:11 am

Bates College opens its 153rd academic year with a convocation ceremony featuring John R. Cole, Thomas Hedley Reynolds Professor of History, at 4:10 p.m. Wednesday, Sept. 5, on the historic Quad near Campus Avenue.

August 28, 2007
11:20 am

Annual Entering Student Outdoor Program (AESOP) sends small groups of students hiking, camping, climbing, kayaking and canoeing across northern New England with the aim of helping the newbies make personal connections before classes start. This year's 80 leaders, working in pairs, will bring more than 250 first-years to destinations from Isle au Haut to Baxter State Park to Vermont's Long Trail.

August 10, 2007
8:59 am

Museum L-A, an institution presenting the story of work and community in Lewiston-Auburn, opens the exhibition Portraits and Voices: Workers of Seven Mills at 5 p.m. Saturday, Aug. 11, in the Bates Mill Complex.

July 26, 2007
10:32 am

Popular Maine singer-songwriter Anni Clark performs in the 2007 Bates College Midsummer Lakeside Concert Series Thursday, Aug. 2, in the Florence Keigwin Amphitheater, by the college's Lake Andrews.

July 23, 2007
9:46 am

A highlight of the 2007 Bates Dance Festival is the 25th Anniversary Gala Concert, Saturday, July 28 in the Lewiston Middle School Auditorium, 75 Russell St.

July 14, 2007
10:31 am

Kicking off the Bates Dance Festival's 25th anniversary season, Victor Quijada's Montreal-based Rubberbandance Group (RBDG) performs an evening of new works Saturday, July 14, in Schaeffer Theatre, 305 College St.