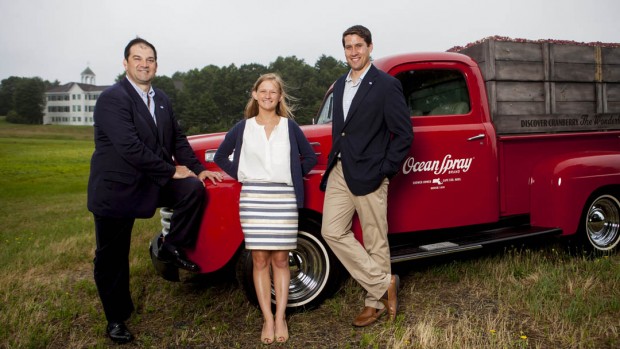 From Seattle, Wash., to New York City's Times Square, Bates students are participating in myriad off-campus experiences. The home front, of course, continues to percolate with scientific research, modern dance and extensive demolition…
Published on
Description

---

April 21, 2014
1:00 am

Bates will confer honorary degrees on leaders from the arts, business, journalism and technology during Commencement ceremonies May 25.

April 2, 2014
10:53 am

Visitors come from near and far, and a least one watched from far, far away this year.

March 31, 2014
1:44 pm

The 2014 "Senior Thesis Exhibition" and a display of posters from an influential period in Polish graphics arts open on April 4 at the Bates College Museum of Art.

March 31, 2014
12:58 pm

The exhibition underscores a special, student-focused relationship between the Museum of Art and the Department of Art and Visual Culture.

March 25, 2014
10:45 am

The "premier academic event of the year" is today. Stop by if you're in the area!

February 25, 2014
4:17 pm

Bates presents lecturers offering insight into mathematics and medical technology on Feb. 26 and 28.

January 29, 2014
10:40 am

For the fourth year, the Bates Arts Collaborative presented the Arts Crawl, a celebration of student creativity in the performing,…

January 23, 2014
3:50 pm

A schedule of events for the 2014 Arts Crawl.

January 21, 2014
2:54 pm

Bates presents Asia Night and the fourth annual Arts Crawl, a celebration of student creativity in the performing, literary and visual arts, the weekend of Jan. 24-25.

November 22, 2013
3:21 pm

Pitting students, staff and other Bates folks against one another in a friendly quest to make recycling fashion-forward, the Trashion Show takes place every year before November break.