Breaking barriers and providing access to higher education — that's how two Bates students will use their $6,000 first-place prizes from this year's Bobcat Ventures pitch competition.
Jacob Iwowo '23, a politics major from Beckenham, England, won for his startup, Up Next Academy, connecting young soccer players around the world with opportunities to play soccer at U.S. colleges through scholarship support.
Abby Segal '23, a psychology major from Chelmsford, Mass., started her own business, Magic by Abby Segal, to inspire and encourage women to break into the male-dominated world of professional magic.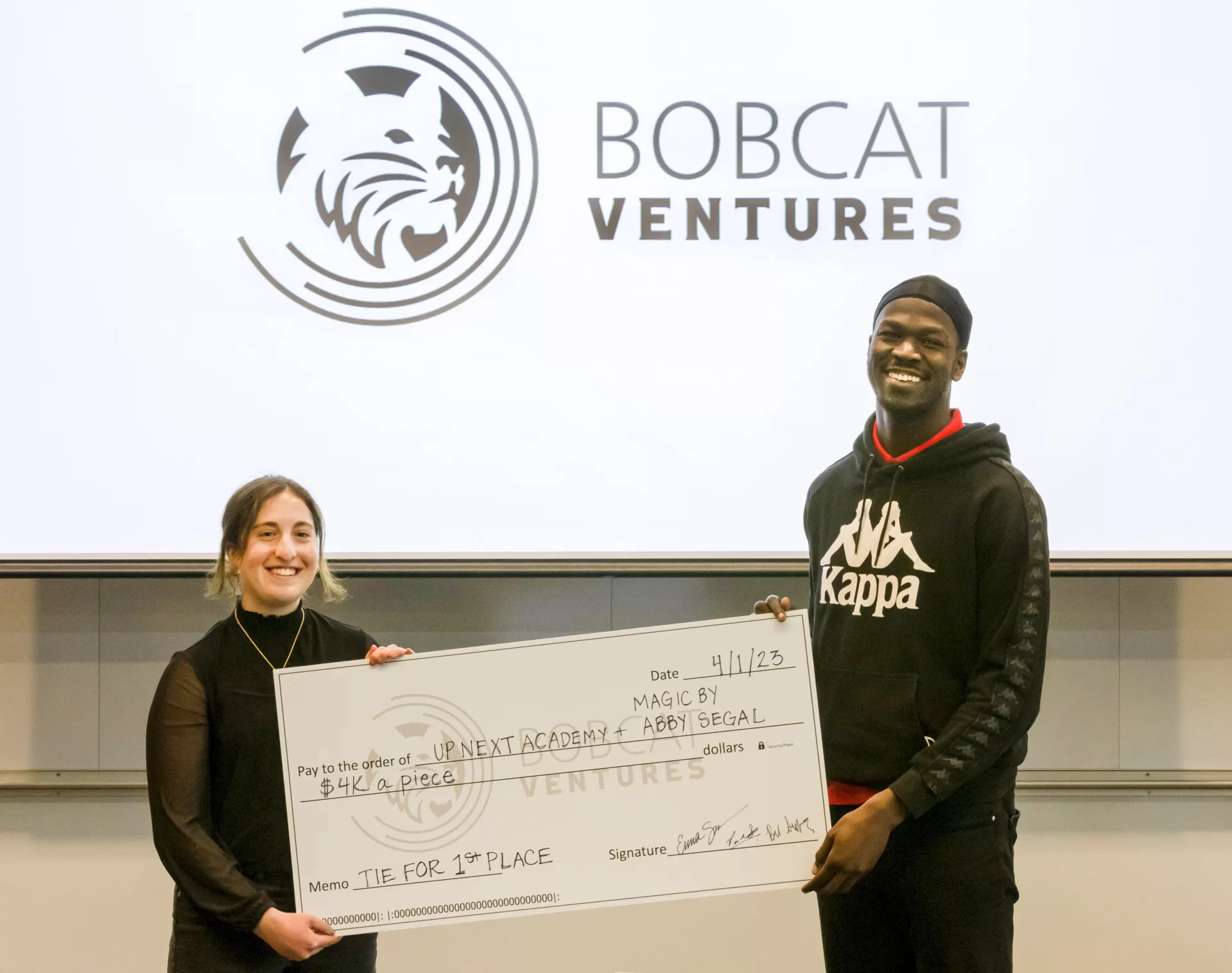 Both first-place winners have something big in common, the judges noted. Both their businesses are already up and running and making money, "an impressive place for a student-run startup to be," said judge Emma Sprague '10, a Bates trustee whose business, Upswing Strategies, just merged with KNP Communications.
More than strictly a pitch competition, the student-run Bobcat Ventures program works in partnership with the college's Center for Purposeful Work to provide year-round support for student entrepreneurs.
Each year, a loyal group of alumni come to Bates to serve as competition judges. This year, joining Sprague were Pranav Ghai '93, co-founder and CEO of Calcbench Inc., who stepped in when longtime judge Chris Barbin '93 could not attend, and Ben Schippers '04, CEO and co-founder of HappyFunCorp. In addition to the judges, some 20 additional Bates alumni, parents, and friends serve as Bobcat Ventures mentors and guest speakers throughout the year.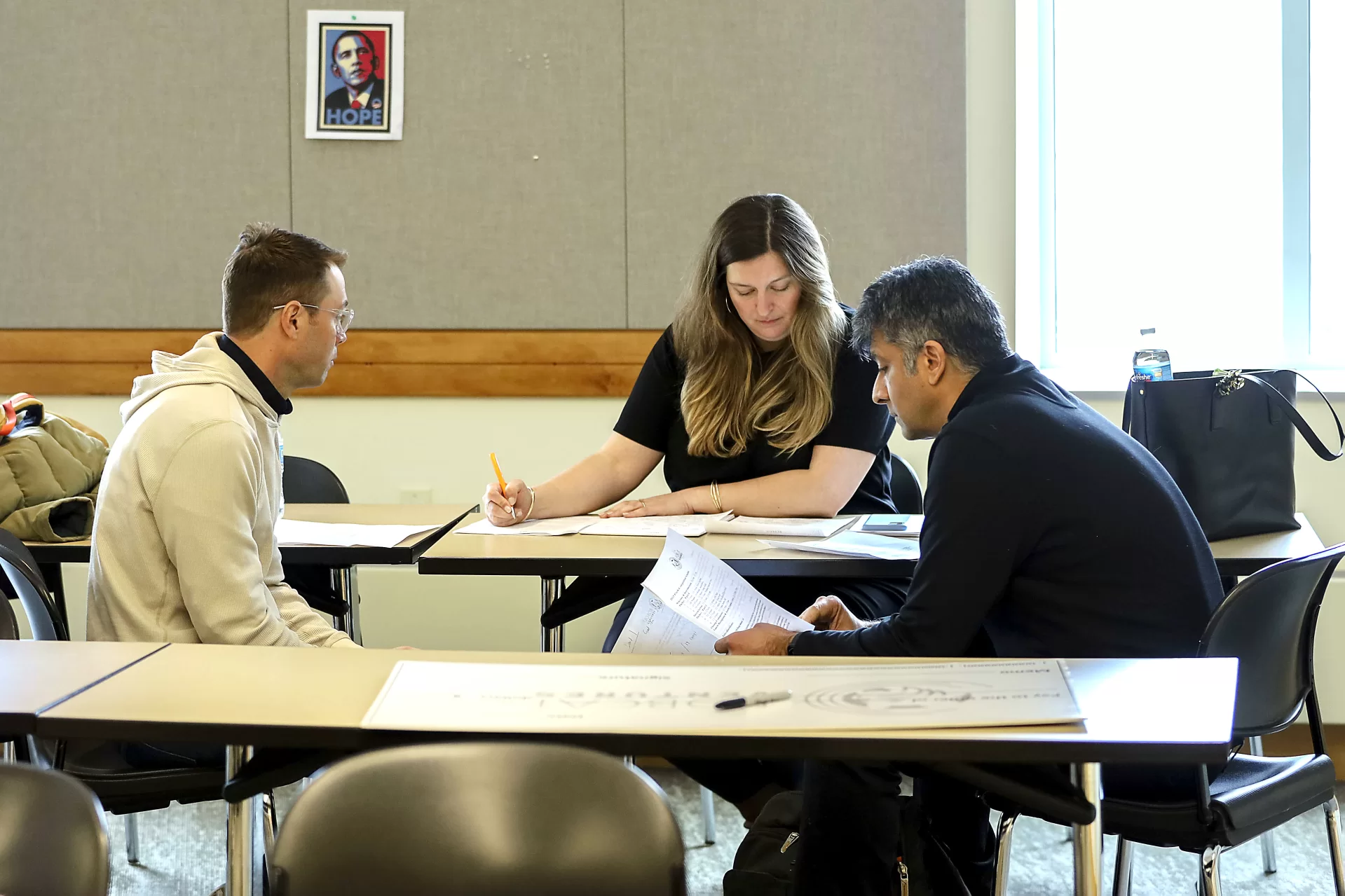 "Every year our work seems to get harder and harder," said Schippers. "This year was definitely the hardest."
Ghai, a parent of a first-year Bates student, described the pitches as "high caliber," and explained why. "It's a complex thing to do: merge all of these different sources, make your story coherent, and then go in front of people who are judging you. And they pulled it off. They just really did a great job."
Since founding Up Next Academy in 2020, Iwowo has helped connect international clients, mostly from the United Kingdom, with a network of more than 700 coaches at colleges and prep schools across the U.S.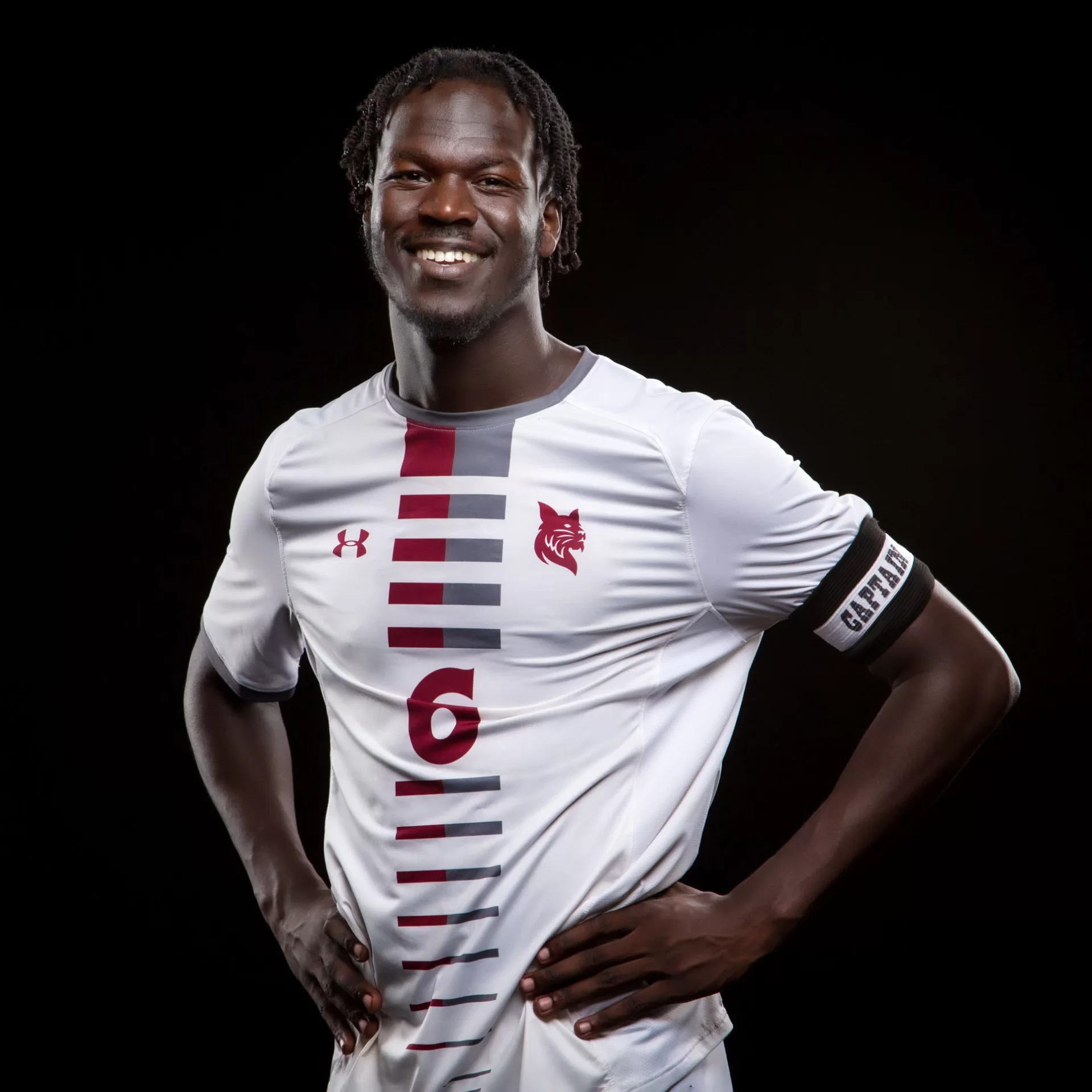 Soccer's popularity in the U.S. has long lagged behind the rest of the world, yet the U.S. provides the best opportunities for young players to get a college education while playing the sport they love.
That's where Up Next Academy comes in, says Iwowo, whose experience as an international student who came to Bates to study and play soccer spurred him to start his business, a "vehicle to provide access to the only further-education system in the world that allows students to effectively combine high level academia and high level athletics." Along the way, his clients have secured over $8 million in scholarships.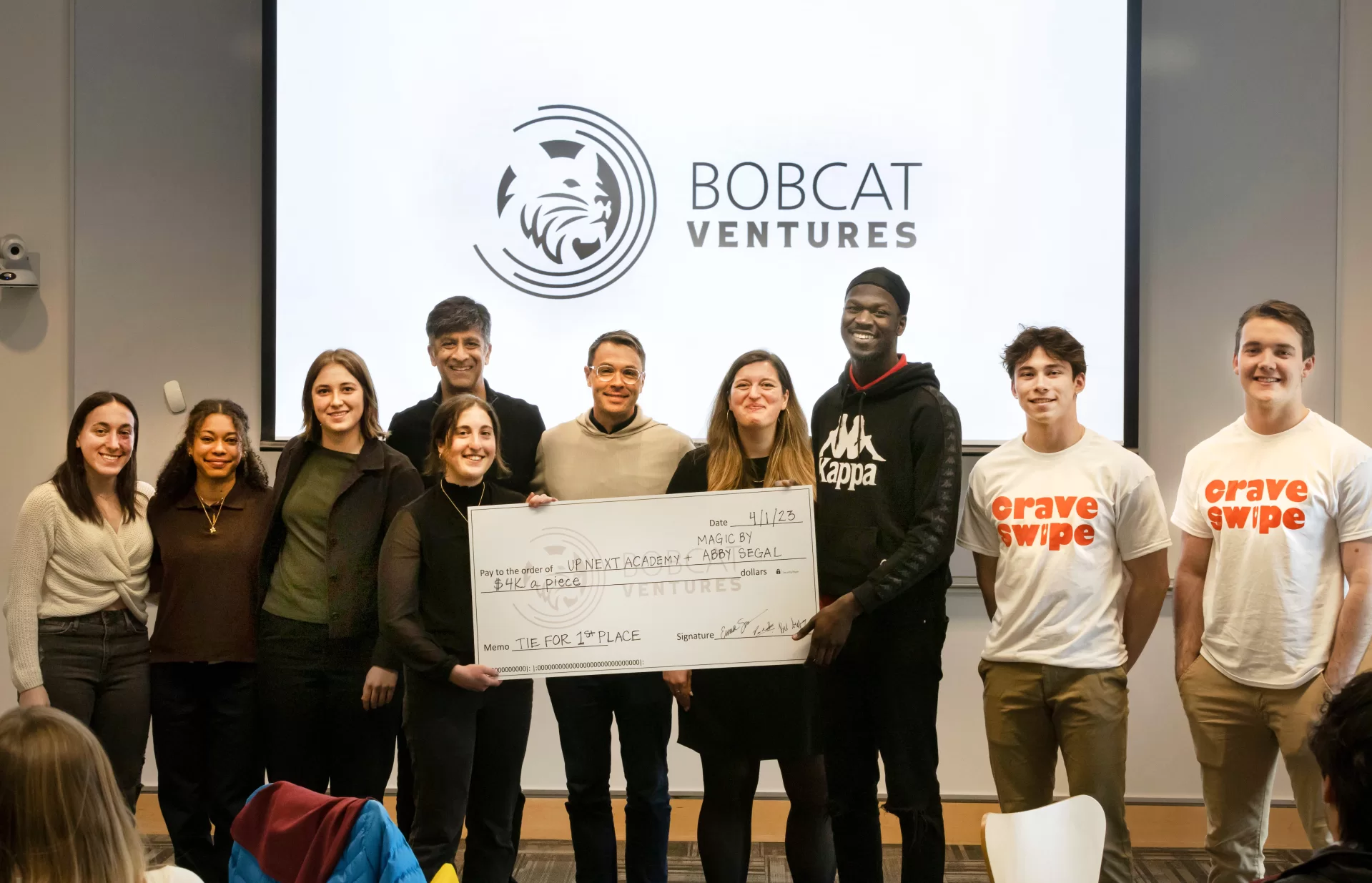 Iwowo pitched his business last year, coming up empty. Returning this year shows his "hustle is real," says Sprague, who, along with other judges have kept in touch with Iwowo and kept the encouragement flowing. "His determination and focus is really admirable. There are new, talented students at U.S. institutions because of what Jacob's doing. That's really cool."
Segal is trying to break the top-hat-and-tails male stereotype of professional magic.
"Magic is a boys only club, deeply rooted in sexism that I've experienced firsthand," Segal said. "Magic is joyful. It's inspiring, it's interactive, it's intimate and it's memorable. And I want to be part of the solution to making magic more mainstream, young and inclusive. So let's make some magic."
During her pitch, Segal performed two sleight-of-hand tricks in front of the room, and completely captivated the judges. They could "feel it in her bones how much she felt that this business needed to happen and she was the person to make it happen," said Schippers. "I can't wait to see how she dominates."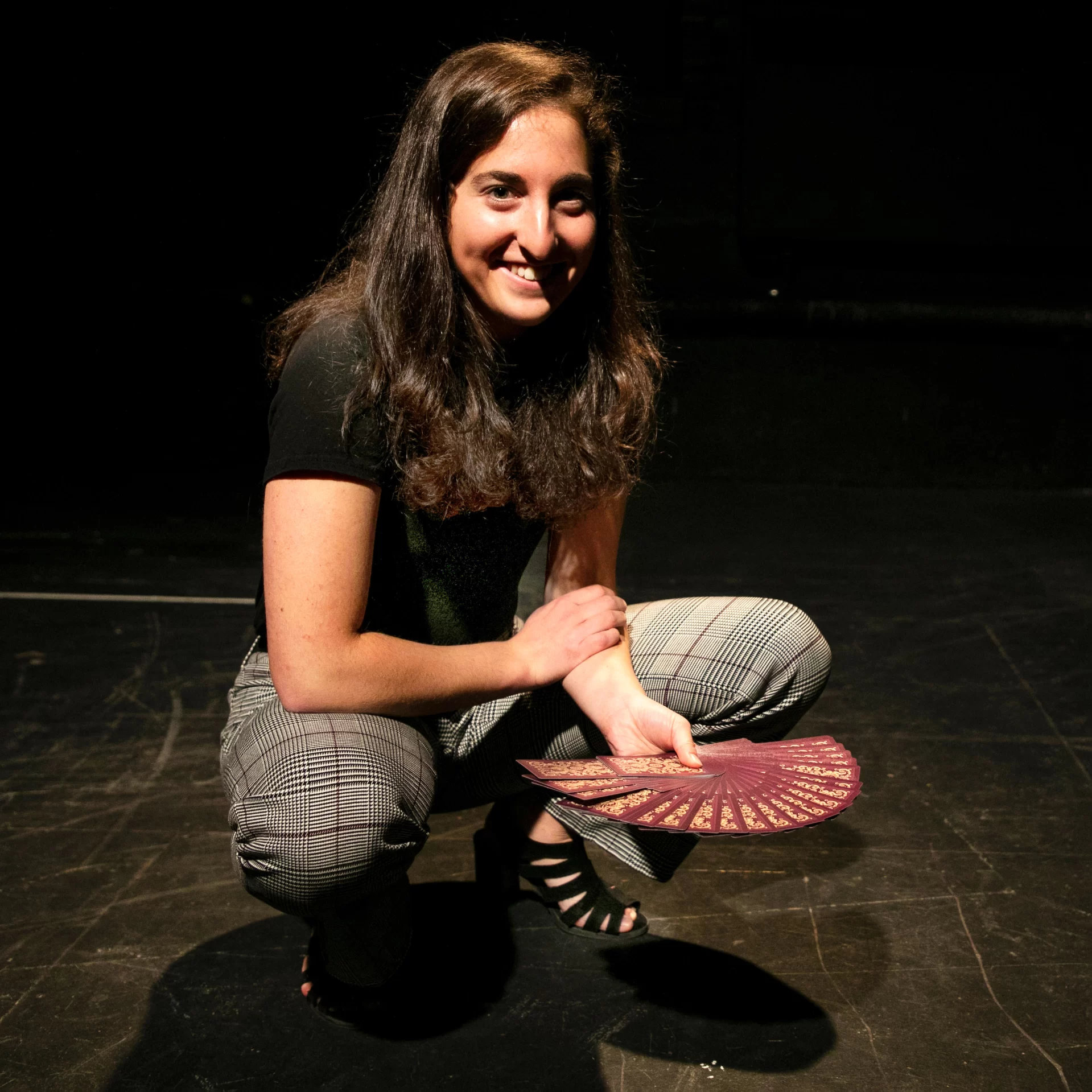 Segal has been running her magic business since she was a pre-teen, doing shows across New England at schools, special occasions, fundraisers, and magic venues. In February 2021, she appeared on the magic show Penn and Teller: Fool Us, where she demonstrated a nifty trick with an Etch A Sketch.
She will use her funding to stage a magic show in Chicago, which she says will be the city's first one-woman, closeup-style magic act. That's just the beginning: she wants to inspire and encourage more women to join the magic scene.
Winning $1,500 second-place prizes were Grace Biddle '23 of State College, Pa., pitching NESCA$H, a prepaid card system for dining at local eateries in the NESCAC area, and Richie Nuzum '23 of White Plains, N.Y., and Gus McAllister '23 of San Francisco, with their Tinder-style restaurant decision app, Crave Swipe.
Inspired by Penn State University's "LionCash" card system, Biddle wants to encourage students at NESCAC schools to dine locally, by turning school ID cards into credit cards usable at partnering dining businesses, and connected to an online cash account.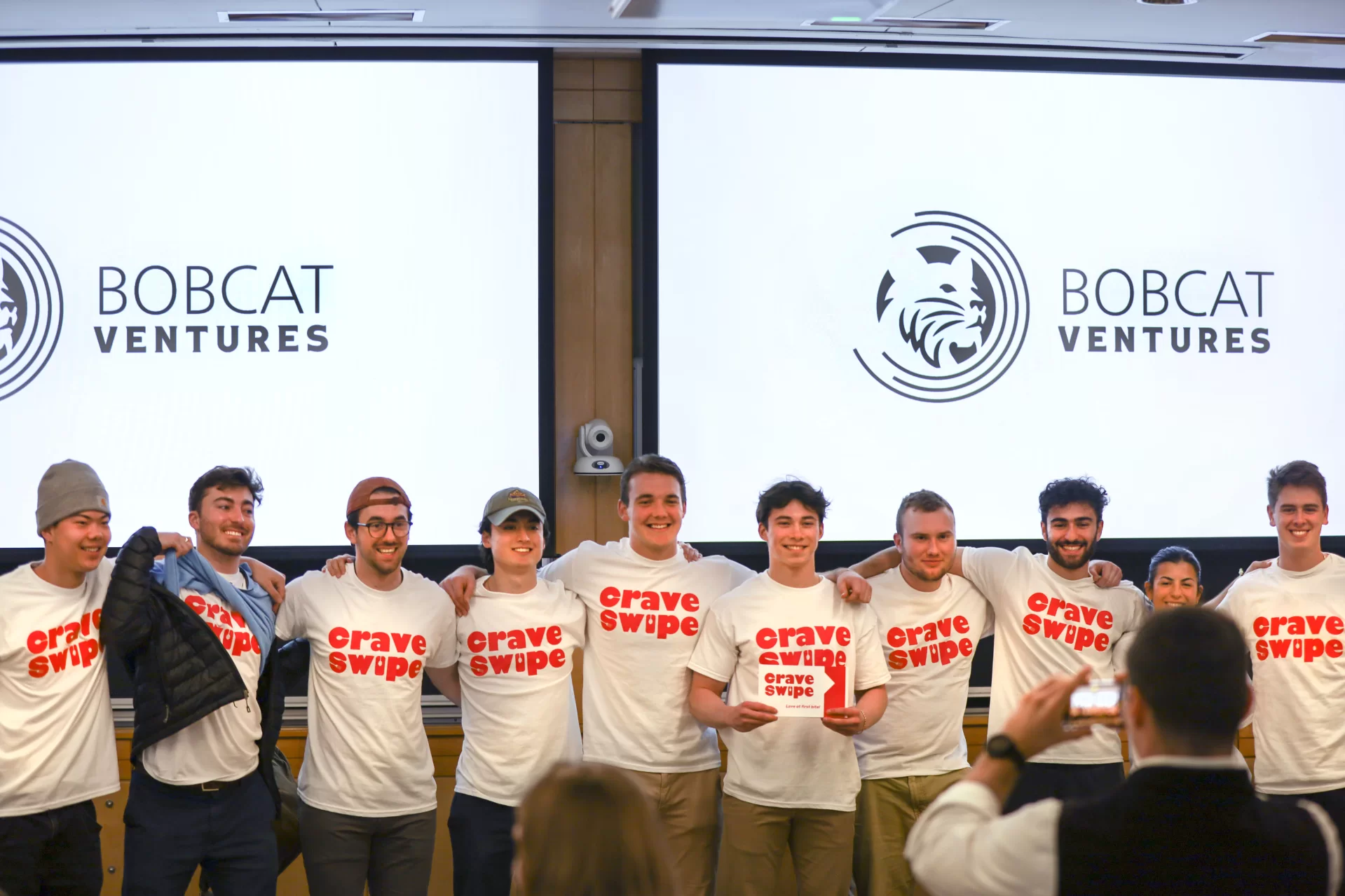 Nuzum and McAllister's Crave Swipe is an algorithm-based app, relying on user input to figure out food preferences. They say it fills a gap in the restaurant decision app market, where most apps spit out randomized choices based on location, and can't learn a user's tastes.
Bobcat Ventures, a startup of its own back in 2015, has proven to be sustainable, and that's impressive, said Sprague.
"One of the most gratifying parts of this program is how all of us, Bates students, staff, and alumni, are carrying it forward together," said Sprague. "Ultimately, it's all about the people. Our investment and enthusiasm are in large part about the students behind the businesses, and all that we can see they are capable of in the future."