Fields of Study
Academic opportunities in the arts: students can study Art and Visual Culture, Creative Writing, Dance, Music, and Theater at Bates.
---
Meet new-to-you cultures through dance, song and image. Lose your blues and find new freedom in ensemble performance. Feel the quiet joy in studio work done well. Take the road less traveled to a great career. Make art to make sense of the world — and of yourself.

Welcome to the arts at Bates.
---
Preparing students for careers throughout the art world, the Department of Art and Visual Culture joins studio practice with study in the history and criticism of art.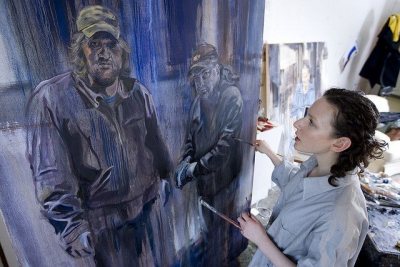 In studio practice, faculty members prepare students to work in painting, drawing, photography, ceramics, sculpture, printmaking and art installation. Faculty in history and criticism teach courses on the visual cultures of Africa, Asia, the Islamic world, Europe and the Americas from ancient times to the present day.
At Bates, visual culture becomes a lens to examine history, society, religion, gender and sexuality — and much more. While preparing students for careers throughout the field, the art and visual culture faculty also contributes insight into both analytical practice and studio work to the larger college curriculum.
---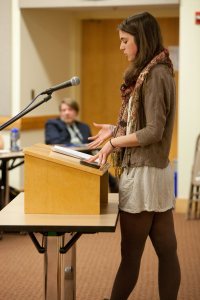 The Department of English established a concentration in creative writing in 1992. Staffed by a faculty that includes published authors of fiction and poetry, the concentration's graduates include writers who themselves have gone on to publish widely.
The concentration in creative writing complements and enhances the English major, and gives structured opportunity and a sense of purpose to students committed to the writing of poetry or fiction.
---
The Department of Music provides exciting opportunities for students who have many kinds and levels of musical experience and interest.
As a liberal-arts music program, we focus on connecting the study of musical creation and performance with the cultural and cognitive study of music as a human activity.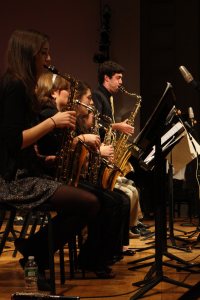 Because Bates has a global perspective, we teach music from many parts of the world, and both classical and popular — and whatever music we teach, we combine learning about that music with learning to make it.
Bates students considering a musical career can develop the skills and habits of thought that will open that door. Students who choose not to major or minor in music will nevertheless find that every ensemble, every course, every opportunity for music-making is open to them.
Bates is a collaborative college, and one of the joys of studying here is that music is treated as an integral part of both the curriculum and the social life of the college. Music courses connect the study of music with many other disciplines, from Asian studies to neuroscience.
---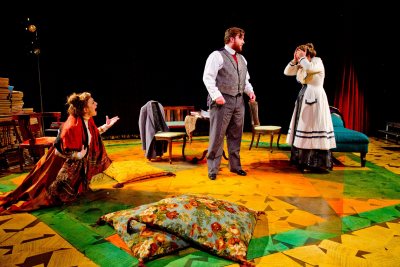 The curriculum of the Department of Theater and Dance at Bates combines critical thought and creative practice, giving equal emphasis to artistic training, technical skills and the literature and history of performance in theater and dance. We offer a broad introduction to performance while allowing for in-depth study in areas of individual interest.
There are many opportunities to perform, through the curriculum and with the student groups who use our facilities. We stage a dozen or more productions a year, from informal dance showings and one-act plays to fully mounted mainstage events. Our studios and performance venues are active year-round.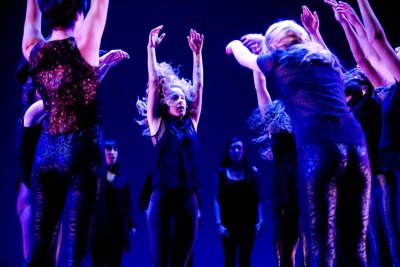 If departmental majors and minors form the core of the performing community, many of our most dedicated participants are majoring in other fields. Our community's diversity of interests — from classical to contemporary drama, ballet to hip-hop, live theater to digital production — keeps the conversation lively and the ideas fresh.
Our graduates may move directly into further professional training or careers in the performing arts, but will also be well-prepared for graduate work in the humanities. A theater or dance background is valuable for myriad careers requiring collaboration, public poise, creative problem-solving, imagination and a broad education in the liberal arts.