Bates professor Carrie Diaz Eaton wins $300K grant to support open education
By Emily McConville — Published on April 24, 2020
Carrie Diaz Eaton has devoted her teaching and research to breaking down barriers to education, particularly in math, science, and technology.
A computational and mathematical biologist by discipline, the Bates associate professor of digital and computational studies works with colleagues worldwide to create and share open educational resources, or OER:— free, licensed materials that anyone can access, customize, or share.
Diaz Eaton recently received a one-year, $380,213 grant from the William and Flora Hewlett Foundation to support those efforts. The grant will help her and her colleagues from two networks, SCORE and QUBES, to create and share OER, help educators use them in their classrooms, and put equity and inclusion at the center of everyone's efforts.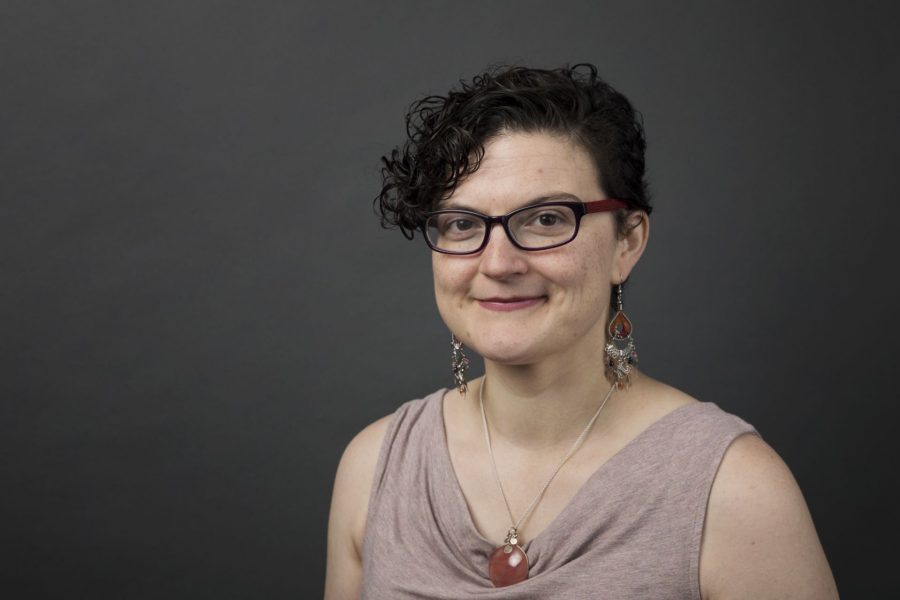 "We're looking at all angles of what happens in the classroom and making sure those practices and resources are open to everyone who needs access to them," Diaz Eaton says.
Diaz Eaton is the co-founder of QUBES, an online hub for open access materials in biology and related fields. Created in 2014 to share lesson plans, software, and online modules for mathematical and quantitative biology, QUBES has since expanded into helping instructors learn how to incorporate free materials in their classrooms and guiding scholars as they create and share their own OER.
The Hewlett grant will subsidize QUBES' operations, ensuring the site continues to be free to all, Diaz Eaton says.
"Who pays for these resources, and how do we keep those projects and communities going?"
OER stakeholders extend beyond the students and teachers who use the materials. Education researchers study the effectiveness of OER, librarians work with online textbooks and other OER in many fields, and professional societies can set standards for materials.
To bring these different stakeholders together, Diaz Eaton co-founded and directs the SCORE Network, which addresses challenges in open education and finds ways to make it sustainable. In other words, Diaz Eaton says, "Who pays for these resources, and how do we keep those projects and communities going?"
The network made some headway in answering these questions at a summit at Bates in October. With support from Hewlett, Bates will make "catalyst grants" to individuals and organizations from the SCORE network to implement some of the ideas that the summit produced.
For example, an OER hub that's having trouble getting submissions of material from the creators of lesson plans might collaborate with a professional organization that already has a good way of getting such submissions.

Or, two different OER hubs might work together to combine their websites, saving money.
"Many of the folks that we've been talking to are coming from different worlds, and each might have a problem or obstacle they might want to overcome that the other might have a solution to," Diaz Eaton says.
Even with the rise in open access materials, barriers persist, Diaz Eaton says.
Proprietary software remains expensive, for example, and many professional conferences — critical opportunities for scholars to stay abreast of developments in their fields — remain costly.
"We really want to close the gaps in who can succeed in a mathematical and computational education."
So with the help of the Hewlett grant, the organizations Diaz Eaton works with will create programs to help keep equity, inclusion, and social justice at the center of conversations around open access.
QUBES is already helping run virtual conferences, for example, and is creating a summer program to help curriculum developers incorporate universal design and inclusive pedagogy, two concepts focused on increasing access. With the new Hewlett funding, SCORE and QUBES will collaborate to set up a mentoring network to help faculty and curriculum developers adopt these practices.
"We really want to close the gaps in who can succeed in a mathematical and computational education," Diaz Eaton says — not only because it would help individual students and teachers succeed, but because "having a quantitatively-literate society is important, especially now."
The importance of open educational resources has hit home for Diaz Eaton in the past several weeks. This semester, she was already teaching her digital and computational studies classes using free online textbooks and software that students can access through a web browser.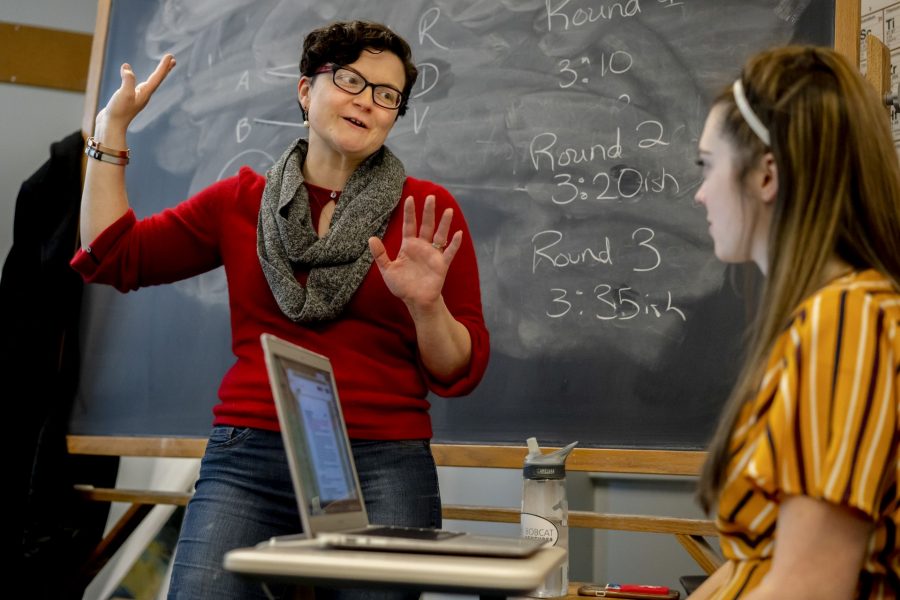 While the transition to remote learning due to the coronavirus pandemic was abrupt and difficult for everyone, at least the way her students accessed their course materials was consistent.
"Adopting these principles helps make us more nimble moving forward, more resilient," Diaz Eaton says.
Diaz Eaton says that she's lucky to work at Bates, which has made OER a priority in recent years. The library in particular, in an effort led by Associate College Librarian for Collection Management and Scholarly Communications Krystie Wilfong, has acquired materials that are free for students and helped faculty create their own materials.
"Bates has been a leader in its own right in thinking about OER and also in conversations about inclusivity," Diaz Eaton says. "It's the best place to drive these conversations forward."