Home
Bates EMS is In Service
For On Campus Medical Emergency Call 207-786-6111
Off Campus Medical Emergency Call 911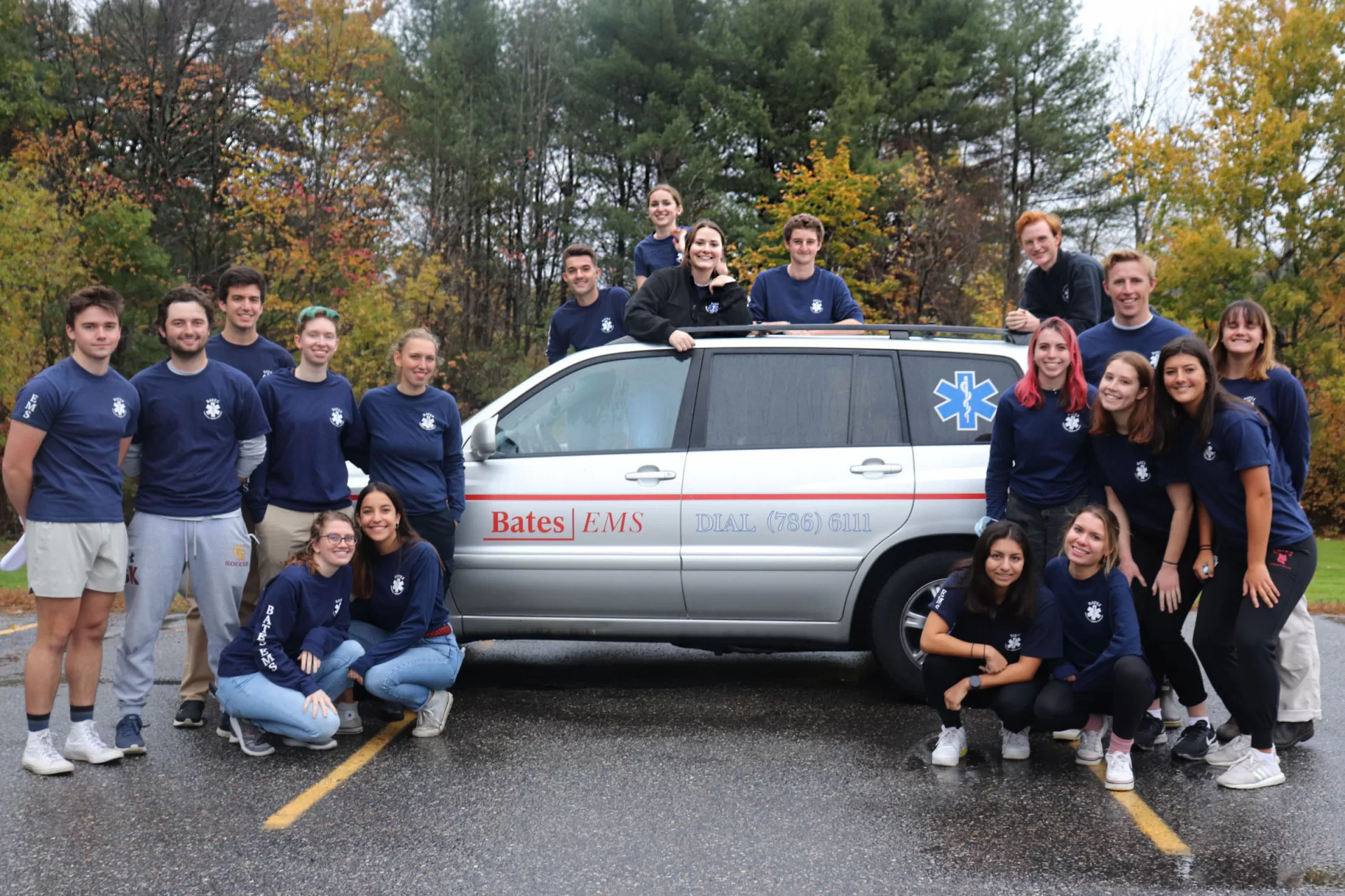 Bates EMS is a state-licensed Emergency Medical Service that is committed to providing high quality, immediate medical care for the Bates College campus and community. Bates EMS a non-transporting service that is composed of student volunteers licensed within the State of Maine at the EMT level or higher. Bates EMS is available 24 hours a day, 7 days a week during the school year.
Mission Statement
Bates EMS is a licensed Maine EMS service that provides emergency care to members and guests of the Bates community. We are a teaching and learning service committed to providing high quality emergency medical care and to the development and training of EMTs.
DEI Statement
Bates EMS is committed to providing medical care to all community members regardless of their identities and backgrounds including, but not limited to, sex, gender, race, sexual orientation, ethnicity, socioeconomic status, religion, and age. We strive to dismantle systems of oppression and discrimination within the service to provide inclusive and equitable medical care for our patients. Bates EMS recognizes that the organization's history, our institution's history, and the history of medicine has been exclusive and inaccessible to marginalized populations. As a student-led teaching and learning service licensed in the state of Maine composed of a multitude of intersectional identities and backgrounds, we continue to devote time and energy to the work and recognize that it is never finished and ongoing.
Bates EMS supports the National Association of State EMS Officials in their statement of Unity & Equity by sharing their sentiments and focusing on actions that will assist in the movement of anti-bias training and equity in our service. We also support the modified NASEMSO statement that is more inclusive of LGBTQ+, people of color, and acknowledges gender based violence that the EMS Leadership Academy has outlined.
Bates EMS on Instagram: @bates.ems