Three Bates faculty members receive Phillips Fellowships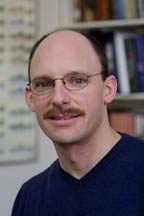 Matthew Côté, associate professor of chemistry; Atsuko Hirai, Kazushige Hirasawa Professor of History; and John Rhodes, associate professor of mathematics, have been awarded Phillips Faculty Fellowships for the 2002-03 academic year, announced Donald W. Harward, president of Bates College.
Phillips Faculty Fellowships at Bates provide a full-year's paid leave, with additional funding for scholarly research, enabling fellows to travel, pursue scholarship and interact with other leading scholars in their field.
Côté will spend one year fabricating and studying arrays of metal oxide nanostructures at the Laboratory for Surface Science and Technology at the University of Maine at Orono. Access to the laboratory and to its staff expertise will expand the range of research possibilities for Côté and his students, and will produce continuing collaborations after Côté's return to Bates.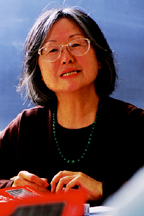 Hirai plans to complete her manuscript, Government by Mourning: Death and Political Integration in Japan, 1612-1912 and secure its acceptance for publication. Her research is a study of governmental edicts on mourning and related rites in Japan. The grant enables her to complete extensive archival work in Tokyo as well as in provinces of Japan, and to meet with scholars in Japan and the United States who are working on related topics.
Rhodes will focus in two areas: number theory and mathematical biology. His plans include investigating the number theory of modular forms for complex quadratic number fields. The grant also will enable Rhodes to develop a new research direction in phylogenetic invariants, studying algebraic methods of inferring relationships among species from DNA sequence data.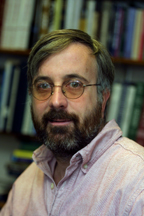 The Phillips Faculty Fellowships are part of an ambitious initiative of awards, honors and opportunities for faculty and students funded by a $9-million endowment bequest from former Bates President Charles F. Phillips and his wife, Evelyn Minard Phillips, in 1999. President and Mrs. Phillips, longtime Auburn residents, served Bates from 1944 through 1966. Charles died in March 1999, just months after the death of Evelyn, his wife of 65 years. In addition to the faculty fellowships, the Phillips Endowment Program supports student fellowships, two endowed faculty professorships and academic programs recommended by the dean of the faculty.
View Comments