Wide variety of festival films to be screened during March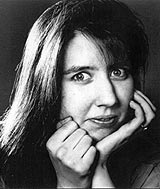 Bates College screens a wide variety of award-winning films with human and animal rights themes, some with visits by filmmakers, during the month of March.
Award-winning filmmaker Stephanie Black will screen and discuss her film Life and Debt at 4:15 p.m., Thursday, March 10, in the Keck Classroom (G52), Pettengill Hall. The public is welcome to attend free of charge.
Using excerpts from the award-winning non-fiction book A Small Place, a survey of colonialism by Jamaica Kincaid, Life and Debt is a tapestry of sequences focusing on individual Jamaicans whose strategies for survival and conditions of day-to-day existence are determined by the economic agendas of the United States and other foreign powers. The film combines traditional documentary with a stylized narrative framework. "The movie offers the clearest analysis of globalization and its negative effects that I have ever seen on a movie or television screen" writes New York Times critic Stephen Holden.
"My motivation as a filmmaker is to use film as an advocacy tool, giving voice to a perspective that can be uniquely represented through film techniques," Black says. She produced and directed the award-winning feature-length documentary H-2 Worker, which won both Best Documentary and Best Cinematography at the 1990 Sundance Film Festival.
This film is sponsored by the Department of Anthropology and the programs in African American and American cultural studies, with funding from the interdisciplinary, social sciences and humanities divisions.
The college presents the Human Rights Watch Film Festival, already in progress, and continuing until March 13. Sponsored by the Multicultural Center, Amnesty International, Sangai Asia, Filmboard, New World Coalition, Friends of Fair Labor and the Spanish department, the festival is a leading venue for distinguished fiction, documentary and animated films with a distinctive human rights theme. The works help to put a human face on threats to individual freedom and dignity, and celebrate the endurance of the human spirit and intellect.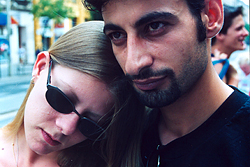 Listed below are film titles, show times and brief descriptions. All screenings will be held in Room 105, Olin Arts Center, and admission to each film is free.
Wednesday, March 9,
5 p.m.
Juvies, 66 minutes, English
A documentary explores the world of juvenile offenders serving incomprehensibly long prison sentences for crimes they either did not commit or were only marginally involved in.
Thursday, March 10,
5 p.m.
Goodbye Hungaria, 56 minutes, English/Arabic with English subtitles
This film chronicles the lives of a Palestinian refugee and an American volunteer in a Hungarian refugee camp.
Friday, March 11,
7 p.m.
What the Eye Doesn't See,149 minutes, Spanish with English subtitles
This drama is set during the last days of Alberto Fujimori's presidency in Peru.
Saturday, March 12,
5 p.m.
Deadline, 90 minutes, English
This documentary explores the legal process that led to the decision to commute the sentences of Illinois' Death Row inmates.
8 p.m.
Discordia, 66 minutes, English
This documentary explores a student riot sparked by Benjamin Netanyahu's planned visit to a Montreal campus.
Sunday, March 13,
5 p.m.
Repatriation, 149 minutes, Korean with English subtitles
This film explores the fates of two North Korean prisoners.
8 p.m.
Saints and Sinners, 71 minutes, English
This film follows the challenging journey of a devoutly Catholic gay couple determined to marry in a Catholic church.
For more information about the festival, call 207-786-6135.
Touching on the theme of animal rights, the biology department sponsors its annual Primate Film Festival at 7 p.m. Wednesday, March 9, in Room 204 of Carnegie Science Hall, with screenings of two films on baboons and Jane Goodall's National Geographic presentation My Life with the Chimpanzees. The public is welcome to attend free of charge.
Sponsored by Bates Hillel, the annual Maine Jewish Film Festival will screen Seeds, a documentary by Marjan Safinia, who will introduce the film and lead a post-screening discussion, beginning at 7:30 p.m., Sunday, March 13, in the Keck Classroom (Room G52), Pettengill Hall. Admission is $3.00 for non-Bates students.
The film features Maine's well-known Seeds of Peace International Camp. Every summer, more than 150 teenagers — Israelis, Palestinians, Indians, Pakistanis, Afghans and Americans — from war-torn countries come together for three extraordinary weeks at the Seeds of Peace International Camp in Otisfield, Maine. Founded by journalist John Wallach after the first bombing of the World Trade Center, the camp exposes the teens to role-playing and trust-building techniques that teach nonviolent communication and respect.
These teens are angry, hurt and confused about the violence in their lives back home, and it is fascinating to watch them move from hurling accusations across a room in week one to crying over having to part from each other at the end of camp.
Safinia is an Iranian-born independent writer and documentary filmmaker, educated in London and in Los Angeles at the USC School of Cinema-Television. Her acclaimed first documentary, But You Speak Such Good English, is a witty and poignant film exploring the first-generation Iranian immigrant experience.
View Comments