Sene '00 selected 2006-07 White House Fellow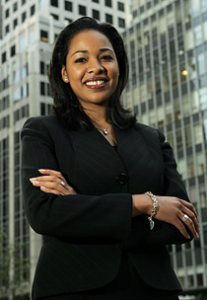 Lena Sene '00 is among 14 White House Fellows appointed for 2006-07, the White House recently announced.
Considered to be the most competitive and prestigious U.S. public leadership program, White House Fellowships offer exceptional young men and women first-hand experience working at the highest levels of the federal government. For 2006-07, fellows come from the fields of medicine, law, finance, education and state government. Additionally, three branches of the military are represented.
Following a week of placement interviews in July, fellows officially begin their work on Sept. 1.
"I am truly honored to have been given this unique opportunity to gain first-hand knowledge of the decision-making process at the highest levels of government," Sene said. "I hope that this experience will help me maximize the impact I can have in both the public and private sectors."An economics major at Bates who received the Dana Scholarship and Arata Scholarship, Sene is an investment representative at Lehman Brothers in New York City, responsible for advising entrepreneurs and CEOs of publicly traded companies on a full range of investment strategies.
Her prior position was as a private banker at JPMorgan Chase, where she founded the Global Analyst Forum, an initiative that created a worldwide exchange of best practices in the private bank. She was selected as the sole recipient of the annual JPMorgan Rising Star Award for the Annual Women's Bond Club Merit Award Dinner in 2003.
She is a founding member of Network 20/20, a nonprofit giving young leaders from different fields opportunities to engage in substantive debate on foreign policy issues at home and in strategic countries abroad. She led Network 20/20 delegations to Turkey and Poland and briefed congressional staffers on major findings and policy recommendations.
The White House Fellows Program offers men and women first-hand experience working at the highest levels of the federal government. Fellows typically spend one year working as full-time, paid special assistants to senior White House staff, cabinet secretaries and other top-ranking government officials. Fellows also participate in an education program consisting of roundtable discussions with public- and private-sector leaders and trips to study U.S. policy in action domestically and abroad.
The White House Fellows Program is highly competitive with around 1,000 applications received each year. Fellows are chosen based on remarkable professional achievement, evidence of leadership skills, a strong commitment to public service and the knowledge and skills necessary to contribute successfully at the highest levels of the federal government.
View Comments