Four appointed to Bates Board of Trustees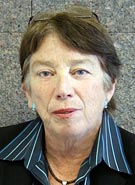 President Elaine Tuttle Hansen has announced four appointments to the Bates College Board of Trustees: Alison R. Bernstein of New York, N.Y., H. Scott Bierman of Northfield, Minn., Scott D. Freeman of Newton, Mass., and Kathleen M. Whelan of Boston, Mass.
Alison Bernstein has served as the Ford Foundation's vice president for the Knowledge, Creativity and Freedom Program since 2002, and has served with the foundation as a vice president, program officer and director since 1982. A former associate dean of faculty at Princeton University, Bernstein is the author of three books, American Indians and World War II: Toward a New Era in Indian Affairs (1991); with Virginia B. Smith, The Impersonal Campus (1979); and with Jacklyn Cock, Melting Pots and Rainbow Nations: Conversations on Difference in the U.S. and South Africa (2002).
Bernstein has published in The Chronicle of Higher Education and several professional journals on issues related to students, transfers from community colleges to four-year institutions, access to higher education for women and minorities, diversity on campus and the impact of women's studies. She has served as executive editor of Change Magazine, and currently serves on the board of advisors of the National Museum of American History, Smithsonian Institution, and as Presidential Advisory Board Member on Tribal Colleges and Universities. Bernstein earned her bachelor's degree at Vassar College and her master's and doctoral degrees in history from Columbia University. Bernstein is parent of a Bates student in the class of 2009.
H. Scott Bierman has served as dean of the college at Carleton College in Northfield, Minn., since 2005. He was chair of the Department of Economics at Carleton from 1991 to 1995 and president of the faculty from 1997 to 2000. Bierman previously served as associate dean of the college for two years, overseeing all academic department budgets and the budgets of all offices that report to the dean of the college, including the Library and Information and Technology Services. He has been an active participant in curricular initiatives that include "Quantitative Inquiry, Reasoning and Knowledge," "Building the Consciously Creative Campus" and "Visual Culture."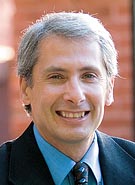 Bierman's academic fields of specialization are economics of the public sector and industrial organization. At Carleton, he has taught classes in principles of microeconomics, principles of macroeconomics, intermediate price theory, econometrics, industrial organization, economics of the public sector, game theory, and a variety of specialized senior seminars. His book, co-authored with Professor Luis Fernandez, Game Theory with Economic Applications (1993, substantially revised in 1998) was the first attempt to bring substantial economic applications of game theory into an undergraduate textbook. His current work takes advantage of collaborative research opportunities that exist with students in the emerging area of experimental economics. Bierman earned his bachelor's degree from Bates in economics and mathematics in 1977 and his doctoral degree in economics from the University of Virginia in 1985.
Scott D. Freeman joined with Colony Capital to establish Colony Realty Partners LLC in 2005. He is a principal and serves on the firm's Board of Managers and Investment committees. CRP is a real estate advisory firm investing in commercial real estate throughout the United States on behalf of its institutional clients. During the past 14 years, Freeman has been the acquisitions officer for more than 140 properties throughout the U.S. valued at more than $4 billion.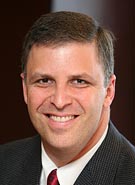 Prior to formation of CRP, Freeman was a partner and director of acquisitions at TA Associates Realty, where he served on the firm's Executive Committee and Investment Committee, and chaired the Acquisitions Committee. Previously, Freeman was an asset manager with General Electric Investments, where he managed a diversified portfolio of real estate debt and equity investments and was an asset manager with Aetna Realty Investors, where he specialized in office and retail properties.
Freeman received a B.A. in political science from Bates College and an M.M. with concentrations in real estate and finance from the Kellogg School at Northwestern University. He serves on a number of nonprofit boards and is active in numerous industry groups. He resides in Newton, Mass., with his wife Kristine (Bates class of 1986), and their three children.
Kathleen M. Whelan has taken a particular interest in education since retiring from the practice of corporate and securities law to raise her family. She has worked in the alumni and development offices of independent schools as alumni affairs director and publications editor and has served on committees for long-range planning, capital campaigns, annual fundraising and related endeavors. Parent of a 2005 Bates graduate, Whelan has served on the Bates Ad Hoc Committee on Athletic Fundraising. She is currently a member of the Corporation at Belmont Hill School in Belmont, Mass., and chair of the Belmont Hill women's lecture series. A lifelong writer, Whelan is working on her second mystery novel.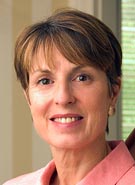 The new trustees will serve five-year terms. H. Scott Bierman and Joel H. Goober were nominated by the Bates Alumni Association and confirmed by the Bates College Board of Trustees. Goober was re-elected to his second term as a trustee, but his first as an alumni nominee. Alison R. Bernstein, Scott D. Freeman, and Kathleen M. Whelan were elected by the trustees.
View Comments