Preamble: Something New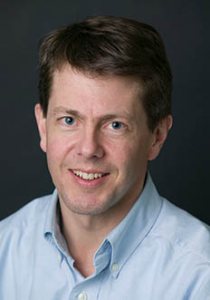 A higher-education reporter recently posed a question to a listserv for college magazine editors. Had we noticed a change in the tone of class notes during the recession?
While Bates class notes are freewheeling (you all can say almost anything as long as it doesn't frighten the horses), the self-selected content may not be the best barometer of Bobcat Nation. Even so, I asked class secretary Katie Tibbetts Morello '91, who produced a 6,300-word class letter last spring, what she thought. She was struck by how many classmates have made significant life changes "to do something that they enjoy. It sounds like our alums are willing to be flexible to find happiness."
Reunion is another venue where you can gauge alumni attitudes, though it's like testing New England's mood during a Sox game at Fenway: Most everyone is on the ecstatic side.
Ebullience aside, it's worth mentioning a pair of Reunion class discussions this year — two days and 25 years apart — that were both introspective and direct in addressing how we face good and bad times. On Friday, the Class of 1959 talked about "Success Redefined." Peggy Montgomery '59 summed up the class mood by quoting the Rev. Forrest Church of the Unitarian Church of All Souls in New York City. "Want what you have; do what you can; and be who you are," wrote the author and theologian.
Speaking to his classmates in Keck Classroom, Jack Keigwin '59 said, "I don't need to talk to you about being relevant. All of you are involved in something important beyond yourself. Discussing relevancy is irrelevant." That line drew a laugh.
For Burton Harris '59, a turning point came in the 1990s. He was enjoying his corporate law work but one day he realized that "Boston lawyer" had become his sole identity. "It was time to get out," he said. So he enrolled in the North Bennet Street School to chase a passion: woodworking.
"All of you are involved in something important beyond yourself," Keigwin said.
The next morning, classmates from 1984 shared "Stories of Change" from their midlife perspectives. Chris Lynch '84 worked on Wall Street, where every day, 5:30 a.m. to 10:30 p.m, was a "fight to the death — and I loved it." One evening his young daughter, seeing Dad at home for once, asked, "Are you here for a sleepover?" Chris and his family have since decamped to Maine for a new career in luxury real estate.
Sarah Hammond Creighton '84 offered this thought: "You can have it all but not at the same time." The comment prompted Heidi Lovett '84 to talk about leaving Florida for Washington, D.C., to take a federal fisheries management position that she really wanted. What she lost was a community she loved. "I helped to start a farmer's market there," she said. "It was hard to leave."
Burton Harris circled back to Bates and back in time. He posed a question that any reader might consider. "In our hearts," he asked, "do we still have the feeling of being a Bates freshman and willing to try something new?"
View Comments