Keigwin + Company presents new works at Bates Dance Festival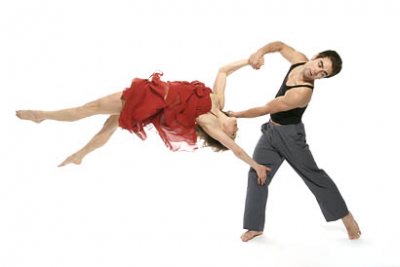 Hailed by critics and audiences alike as one of the hottest new troupe emerging on the national scene, Keigwin + Company returns to the Bates Dance Festival to perform two Maine premieres. This dazzling young group of formidable dancers presents works that explore contemporary life and pop culture with choreographic ingenuity and range. The festival presents Keigwin + Co. at 8 p.m. Friday and Saturday, July 18 and 19, in Schaeffer Theatre, 365 College St., Bates College. Tickets are $20/$12 (students and seniors) and may be purchased by calling 207-786-6161 after July 7.
Keigwin + Company's performance includes excerpts from the ensemble's latest works "The Elements," commissioned by the festival. The program features two provocative and witty suites, inspired by the natural elements. Each features a different mood, style and look that juxtaposes urban and nature, reality and fantasy, animal and pedestrian, and classical and pop.
The program also features the delightful "Love Songs," a suite of dances for four couples. Each couple highlights a different perspective of love in duets that range from cute to sexy to sad.  Choreographed to the soulful sounds of Aretha Franklin, Neil Diamond and Nina Simone, this suite presents a romantic and playful journey of falling in and out of love. Performed with tantalizing technique and performance bravura, each duet quickly becomes its own idiosyncratic gem.
Established in 2003 with its premiere performance at New York's Joyce Soho, Keigwin + Company has performed at New York's Joe's Pub at the Public Theater, Thalia Theater at Symphony Space and NYU/Tisch School of the Arts. Their national appearances include the American Dance Festival, the Bates Dance Festival, Summerdance Santa Barbara and Jacob's Pillow.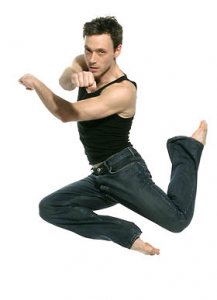 Keigwin has performed at venues from the Metropolitan Opera House to downtown clubs, to Broadway and back. From 1997 to 2000, he served as associate artistic director of Dendy Dance & Theater and received a Bessie Award for his performance in "Dream Analysis." He has danced in the companies of Jane Comfort, John Jasperse, Doug Elkins, Ben Munisteri and David Rousseve. His recent Metropolitan Opera engagements include Doug Varone's "La Sacre du Printemps" and Julie Taymor's "The Magic Flute," as well as Taymor's Oscar-nominated film "Across the Universe."
The associate choreographer for the Radio City Rockettes production of "Carnivale," a Disney musical workshop "When You Wish" and the Off-Broadway musical "The Wild Party," Keigwin recently performed in the Broadway show "Dance of the Vampires." In his spare time, Keigwin he created "Keigwin Kabaret," a fusion of modern dance, vaudeville and burlesque acts presented by the Public Theater at Joe's Pub and by Symphony Space.
Information on tickets, event locations and further details are available on our website at: http://www.batesdancefestival.org
View Comments