Global Lens 2008 film series continues with Lebanese drama 'The Kite'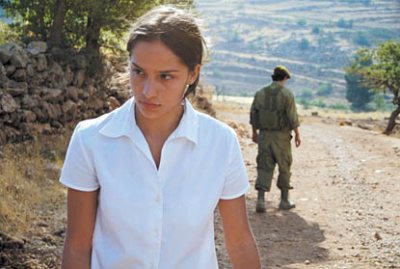 The Global Lens 2008 film series, a touring program of narrative feature films from Latin America, the Middle East, Africa, Europe and Asia, continues in Bates College's Olin Arts Center this week with a 7 p.m. screening of the 2003 Lebanese drama The Kite on Wednesday, Nov. 12, in Room 104.
The arts center is located at 75 Russell St. The Bates College Museum of Art presents the series in cooperation with the college's Multicultural Center. The public is welcome to all of the films at no charge. For more information, please call 207-786-6158.
The series is assembled and distributed by the Global Film Initiative, a U.S.–based nonprofit organization promoting independent filmmaking in Africa, Asia, Latin America and the Middle East. Founded in 2002 with the mission of promoting cross-cultural understanding through cinema, each year the initiative not only presents the film series but awards grants to deserving filmmakers from around the world. For more information, please visit the initiative's Web site.
In director Randa Chahal Sabbag's "fairytale for troubled times," 16-year-old Lamia must cross a border checkpoint between Lebanon and Israel to marry a man she has never met. But on her wedding day, neither she nor her betrothed are eager to consummate a marriage to a stranger — a matter further complicated by Lamia's surprising admission that she is in love with the Israeli soldier guarding the checkpoint. Sabbag's enchanting drama about marriage and tradition is underscored by delicate symbolism and artful references to politics of Lebanon's annexed territories.
The Global Lens series, now in its fifth year, premiered at the Museum of Modern Art in New York in January and is traveling around the country to more than 40 locations. Read more about the films and view the series trailer and individual film trailers.
All of the Bates screenings begin at 7 p.m. Here's the rest of the series:
Let the Wind Blow (India, 2004), Wednesday, Nov. 19, Olin 104.
Luxury Car (China, 2006), Wednesday, Dec. 3, Olin 105.
Opera Jawa (Indonesia, 2006), Thursday, Dec. 4, Olin 105.
View Comments